This is the third year for this special Christmas light show in Appleton! By enjoying it with your family, you become part of Ben's Wish.
Meet Ben
We spoke to Ben's family in 2019 when Ben's Wish first lit up in Appleton!
At the surface, Ben sounds like a pretty normal 6-year-old but this Appleton kid is a little different. He is a superhero fighting acute lymphoblastic leukemia and for Christmas, he is asking for an epic light show. Thanks to the help of Make-A-Wish Wisconsin, Vande Hey Company, Inc., Lighthouse Productions and #macysbelieve this wish is coming true. Ben's wish of having his own holiday light display synchronized to his favorite pop, rock, and Christmas songs is coming to life this holiday season and we're all invited!
Ben, what is on your Christmas list this year to Santa?
I love aliens! I am hoping for a Ben 10 Alien Watch, Alien Robots, Legos, and Stay Real Pets.
What is your favorite part of the holidays?
My favorite part of the holiday is Christmas — Christmas lights and decorations outside, and of course presents from Santa. I love the music that makes the lights flash. I really wanted a light show so I could watch it from my bedroom window… and the music!
What will be the best part of your light show?
I am most excited about the big tree and lights! It is going to be really cool!
Nicole, (Ben's Mom) I would imagine you are pretty proud of Ben. What makes him special? Is there anything else that we can do to make this holiday event better?
What makes Ben special is that he never complains about going to his monthly treatments. He doesn't put a fight when he has to take medicine every night. He has been so brave through this whole ordeal. He is so strong with all the needle pokes he gets, and his spinal taps he gets. He also is developing into a very empathic person. He is a very sweet caring boy.
There isn't really anything that could make the holiday day event any better. We are really excited about the light show!
Special thanks to Ben's mom for taking the time to answer our questions. We can't imagine how busy their family is balancing normal family life, the holidays, and fighting leukemia. If you are the praying type, remember them in your prayers.
N255 Rogers Lane in Appleton, Wisconsin
Nightly: 6 to 9 pm
www.facebook.com/benslightshow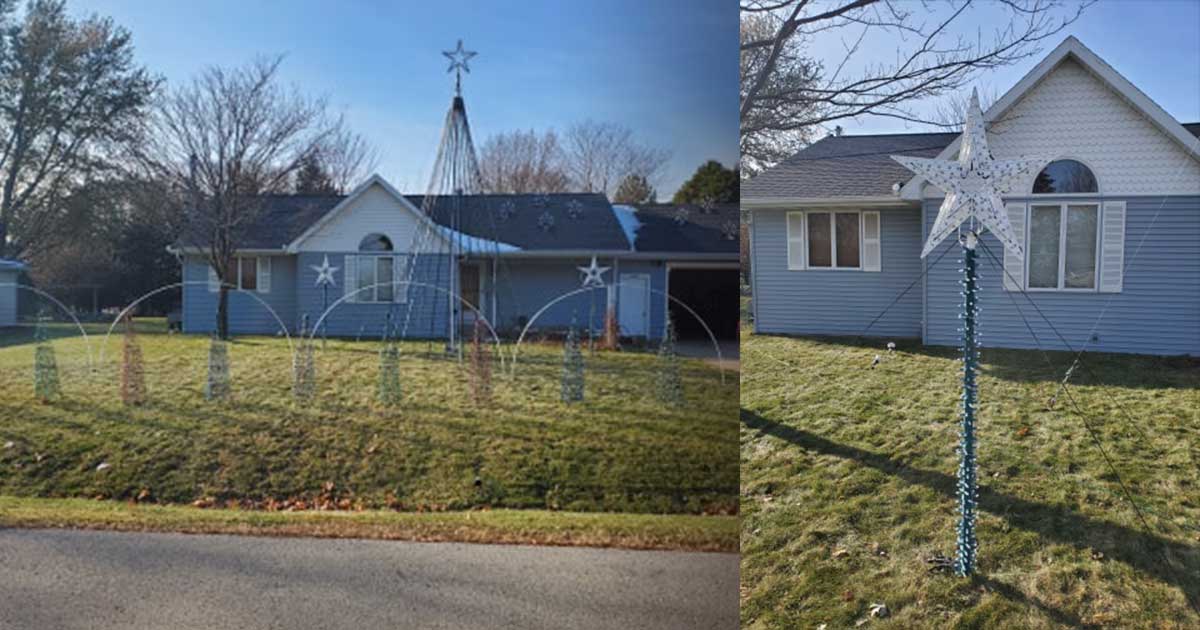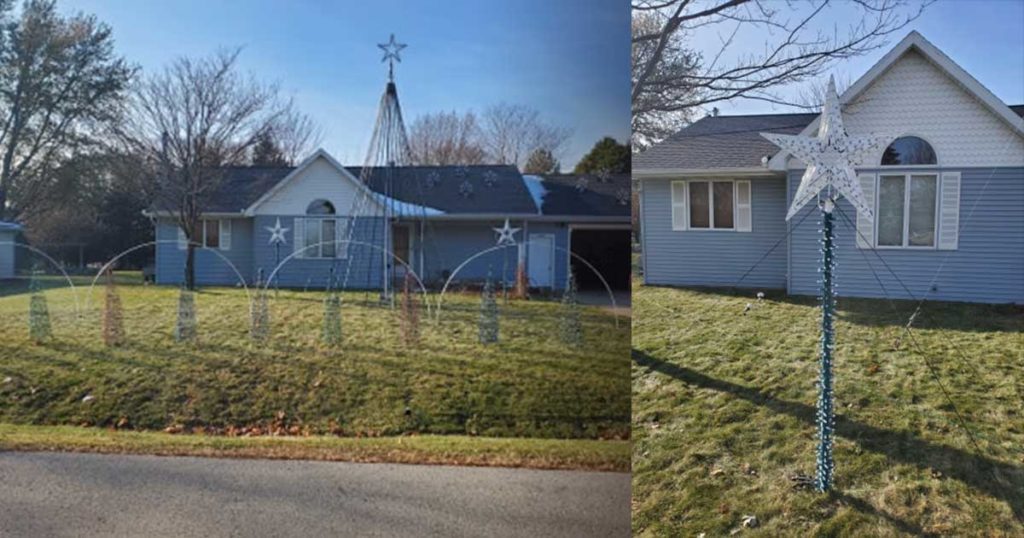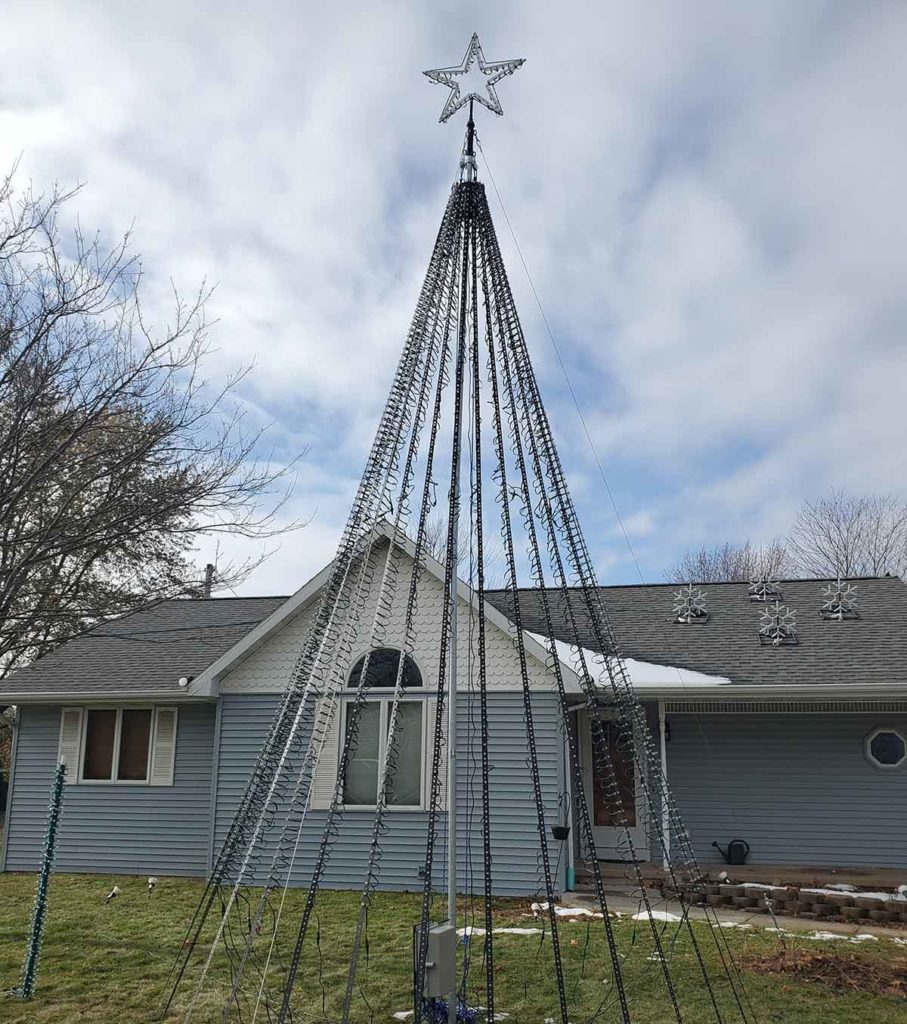 When does Ben's Wish start?
Ben's Wish Christmas light display kicks off November 28, 2021, and will run every night through January 2, 2022.
Shows will run from 6 – 9 pm. This year will include Ben's new favorite rock song. Enjoy the show in the comfort of your car and tune your radio to 89.5 FM.
What is Make-A-Wish?
Make-A-Wish Wisconsin serves the entire state of Wisconsin, granting the wishes of medically eligible children who are between the ages of 2-1/2 and 18. The Wisconsin Chapter has granted more than 6,700 wishes since 1984!
Make-A-Wish America was founded in 1980 after a boy named Chris Greicius realized his heartfelt wish to become a police officer. Since its humble beginnings, the organization has blossomed into a worldwide phenomenon, reaching more than 300,000 children around the world with 60 chapters throughout the United States, its territories, and 40 affiliates in 50 countries on 5 continents.


Grant Wishes with Macy's Letters to Santa
For every letter Macy's receive, they will donate $1 to Make-A-Wish®, up to $1 million, to create life-changing wishes to critically ill children all across the country.
What happens to the letters? Do the letters really go to Santa?
With the help of our friends at Make-A-Wish, we'll count up the letters and bring them to the Post Office to mail to Santa (or, if you write yours on macys.com/believe, we'll email them). For every letter received, Macy's will donate $1 to Make-A-Wish, up to $1 million!
Where can I submit my letter to Santa? Can I submit more than one?
Bring your stamped letter to the Macy's store at the Fox River Mall and drop it off in the official letterbox located on the first floor between the Children's Department and Shoes. You can also write your letter online at macys.com/believe.
Can parents write letters too? Is there an age limit?
No. Santa likes to hear from believers of all ages.
PS… you can submit multiple letters!
Other Ways to Support Make-A-Wish this Holiday
Visit wisconsin.wish.org for ways that you can help!