We are always on the lookout for unique and fun things to do in Oshkosh with kids! Our sister site, Go Oshkosh Kids, focuses on just that! MToxins Venom Lab is a fun place to learn about reptiles, birds, and other animals!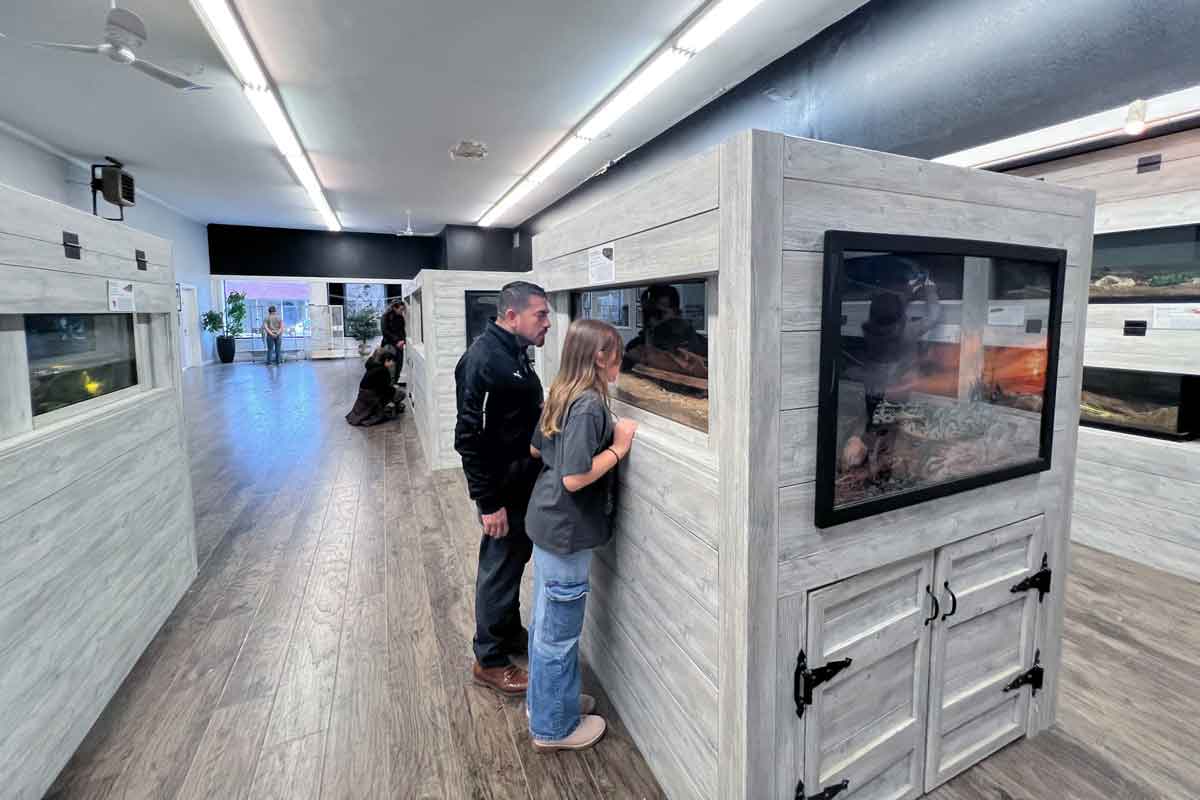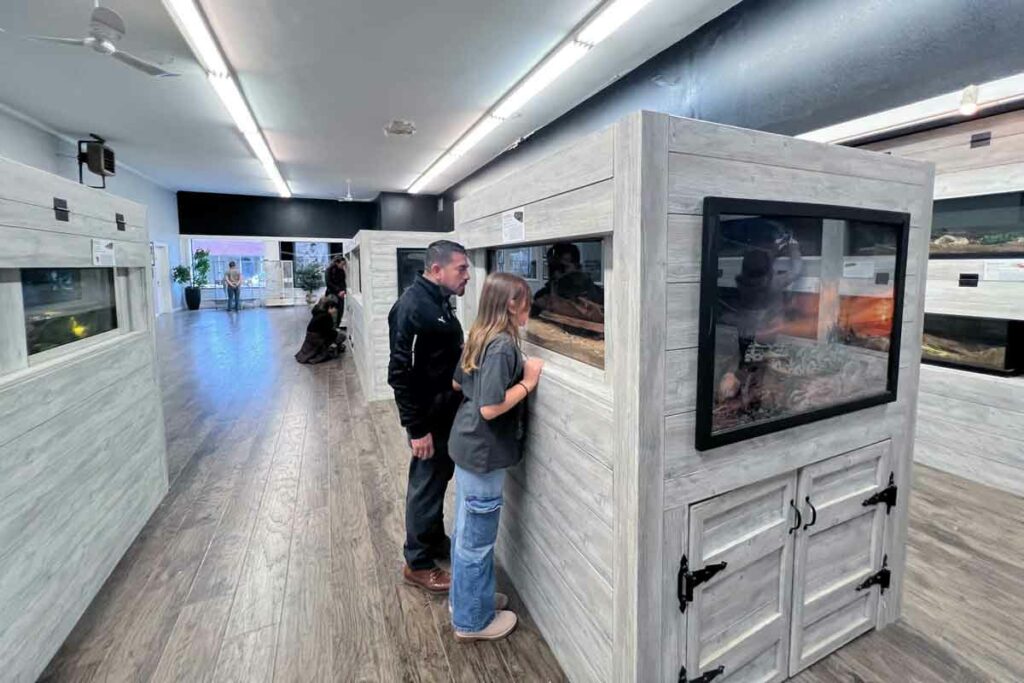 MToxins Venom Lab is a state-of-the-art facility that extracts and isolates venom compounds for biomedical research and drug development. The lab is open to the public and is a unique opportunity for families to learn more about the venom-collecting process and see some pretty cool snakes!
The goal of the space is to educate the community and inspire the next generation of herpetologists. Future generations of scientists are needed to help continue to study these animals and their venoms, protect their habitats, and share in the fascination of how these animals benefit mankind.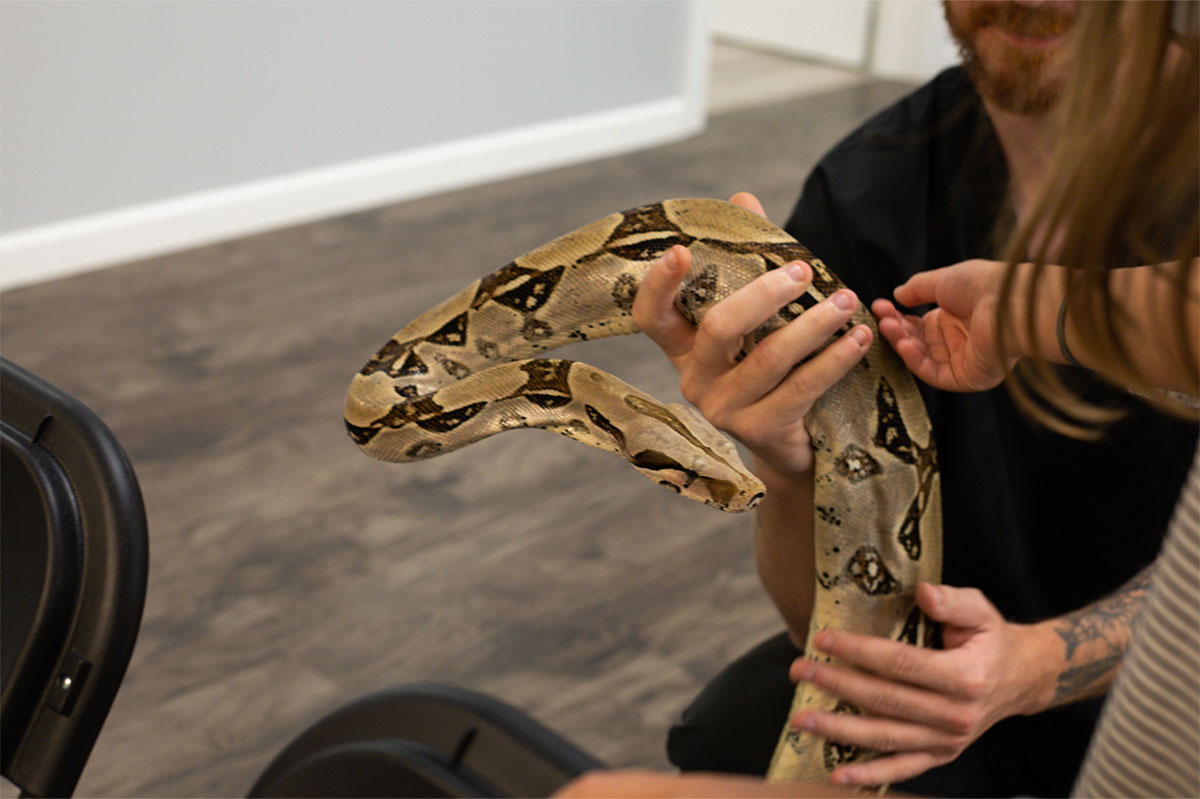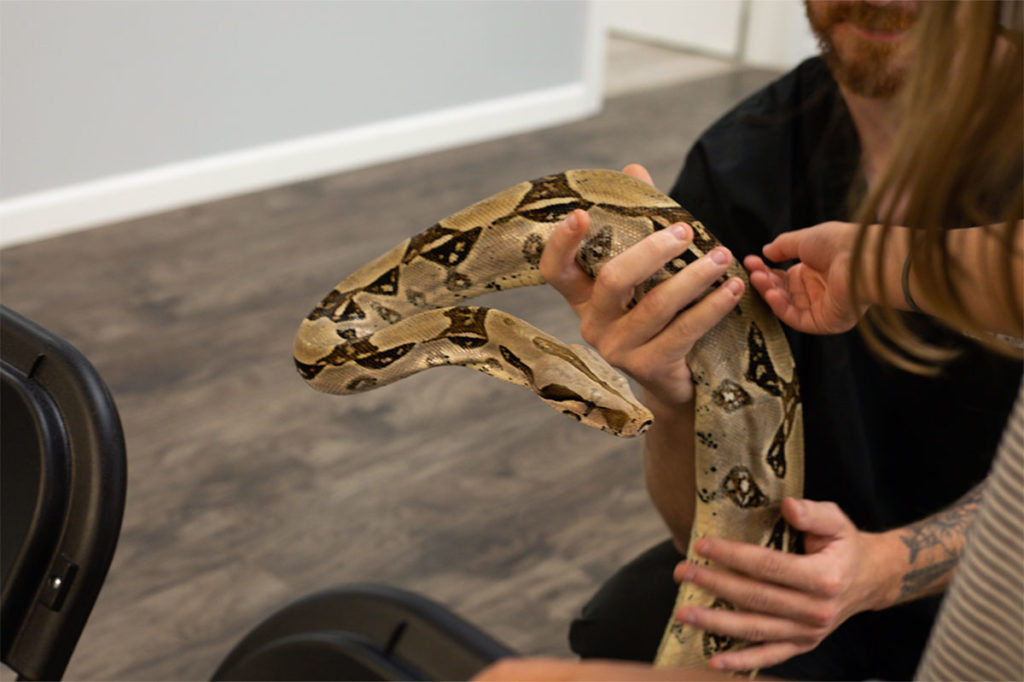 What is a herpetologist?
A herpetologist is a zoologist who studies reptiles and amphibians such as frogs and salamanders. Herpetologists also focus on the conservation of these species.
This educational space features over 50 rare reptiles and birds from around the world, including:
Snakes
Scorpions
Turtles, including snapping turtles and box turtles
Frogs
Spiders including tarantulas
Ollie the Eurasian eagle-owl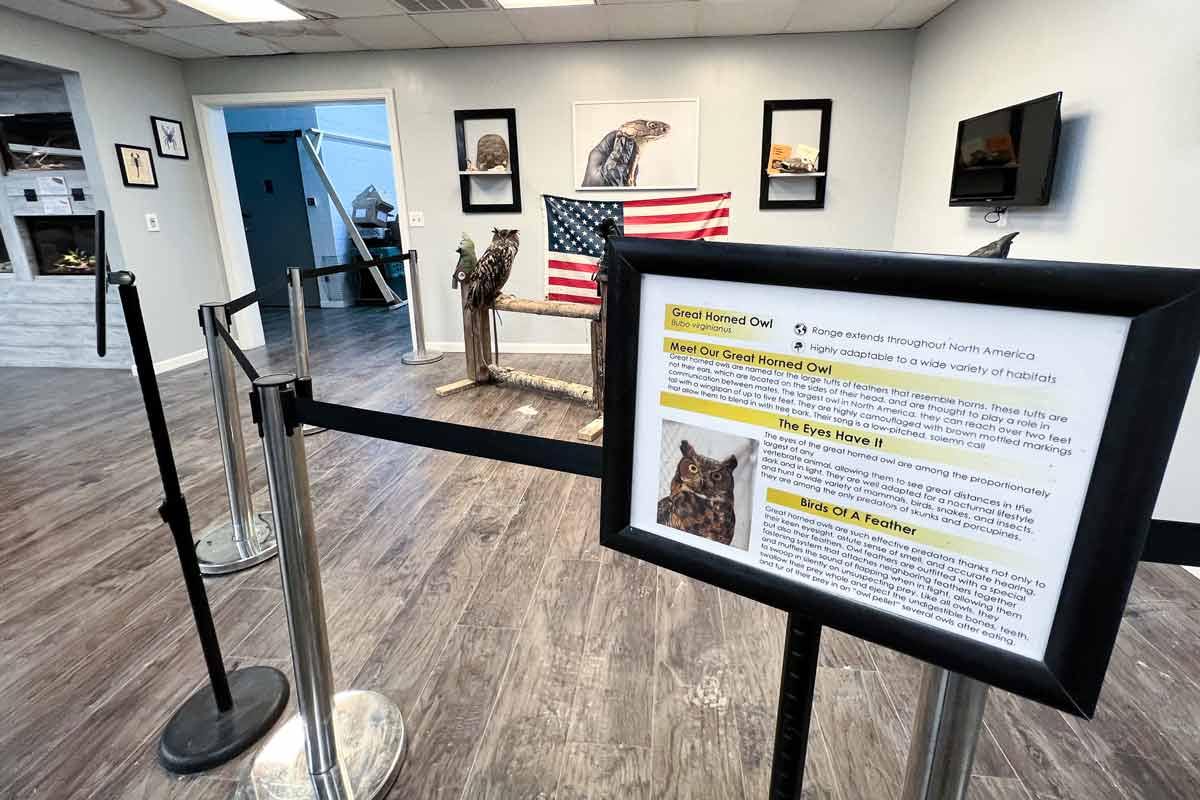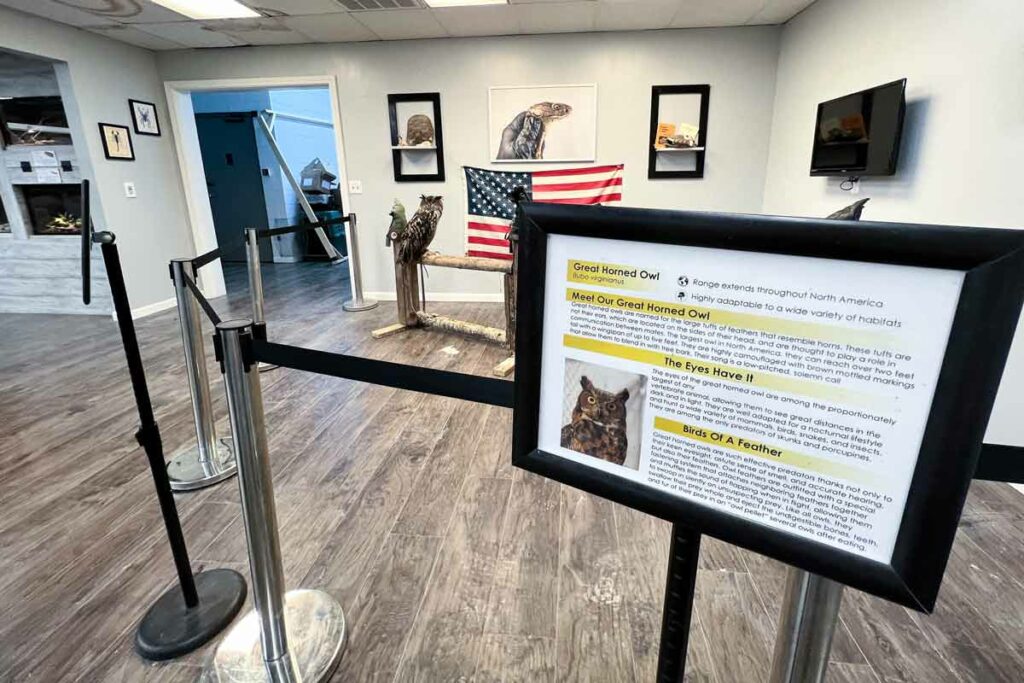 Are there any temporary exhibits?
Yes! MToxins also feature traveling and temporary exhibits. Past visits have included a baby kangaroo, sloth, raccoon, opossum, and more. Follow their Facebook page for upcoming visits and events.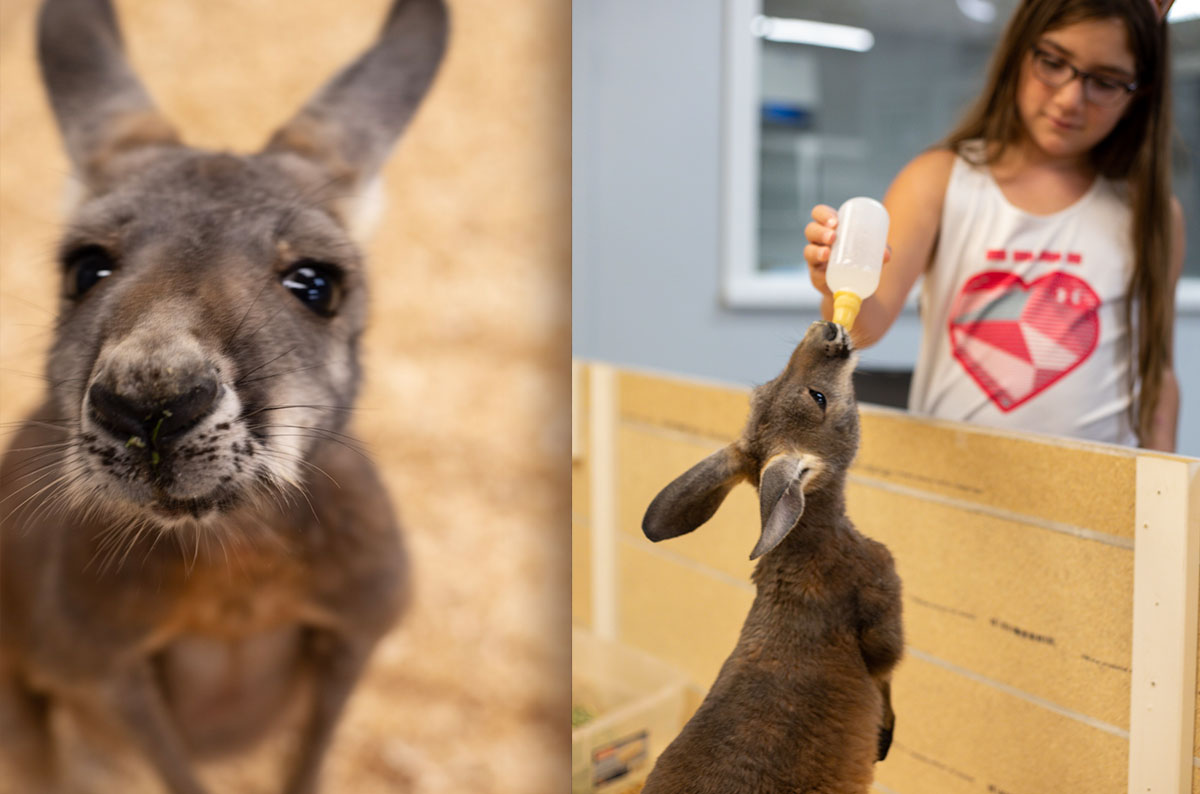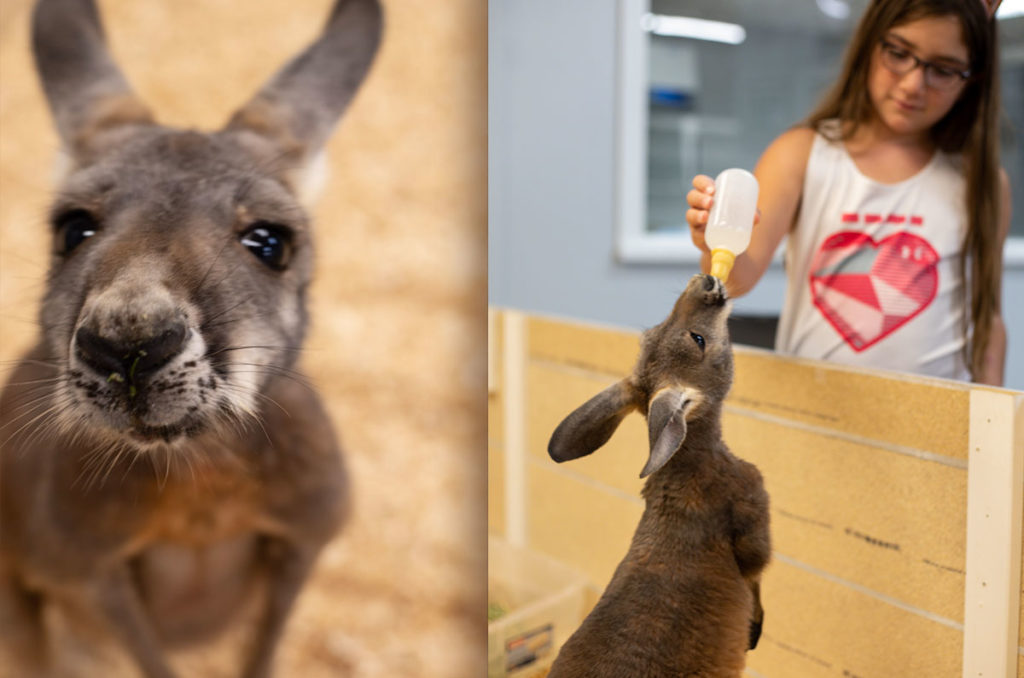 Where does MToxins get their snakes and other reptiles from?
MToxins does not take species from their habitat but works with locations worldwide through zoological breeding programs.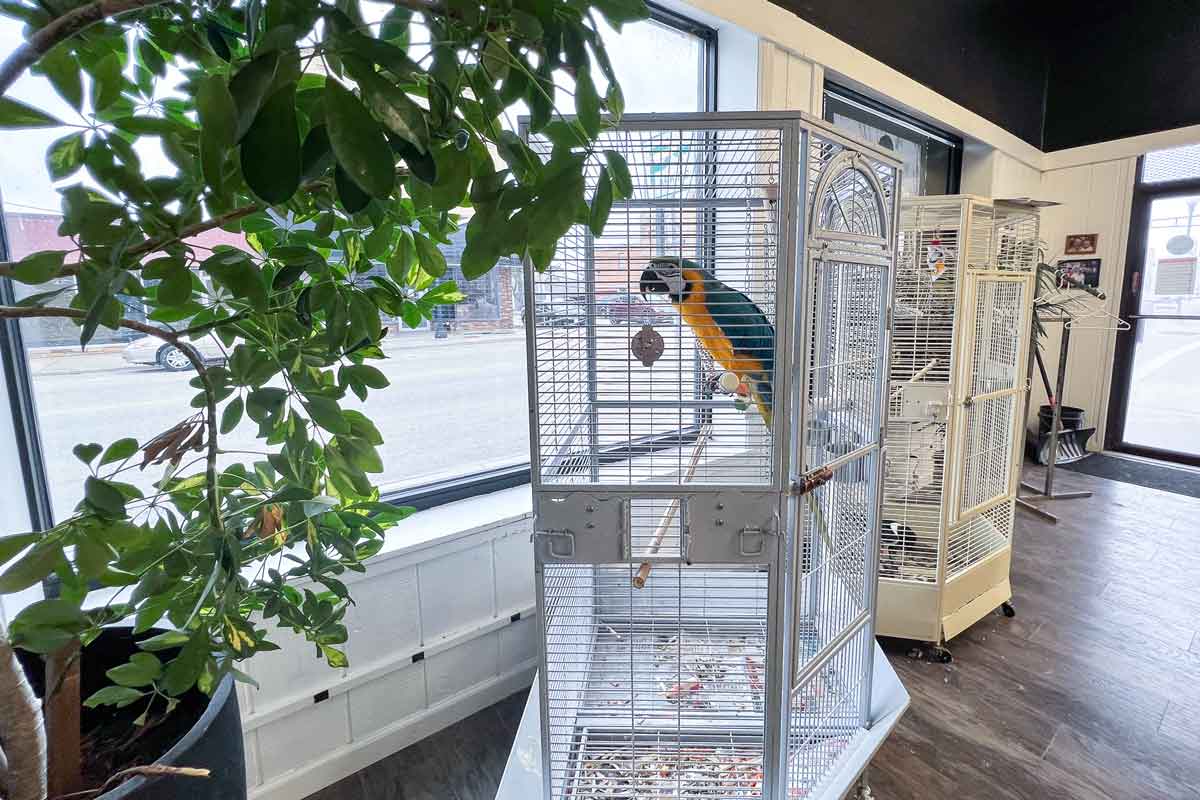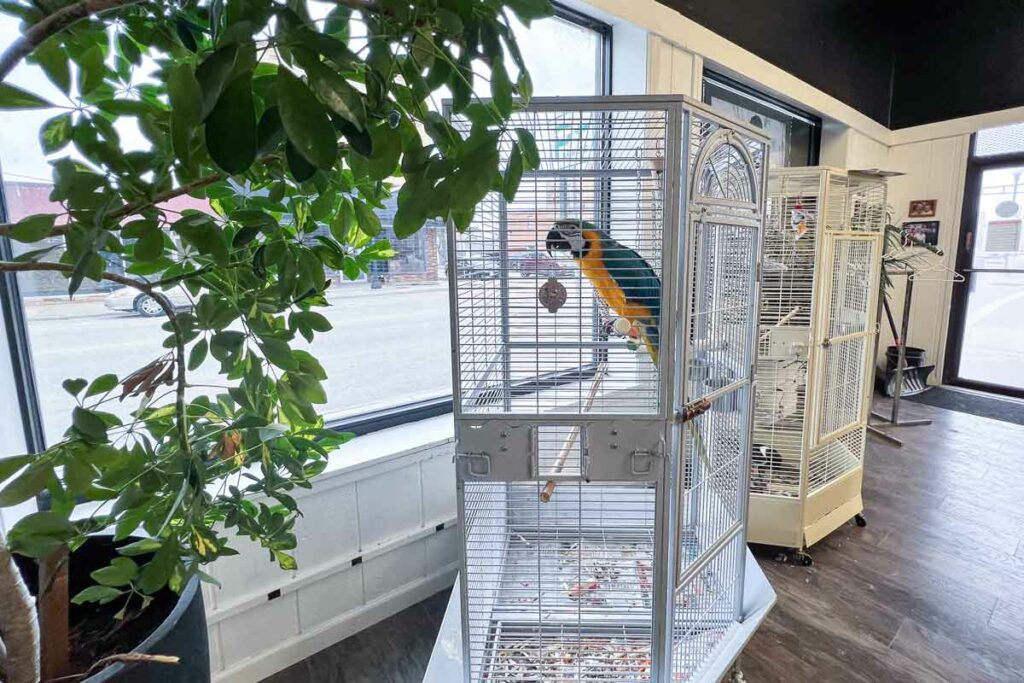 What is a venom lab?
A specialist, often called a snake milker, extracts venom from snakes and other venomous invertebrates like scorpions, centipedes, and spiders. The venom is used to create anti-venom or for medical research. Venoms have been used to treat blood clots, combat high blood pressure, and reduce heart attack risk. Ant-venom can be used to treat snake bites. Mtoxins provide the highest quality, ethically collected venoms available worldwide at a fair price to assist in the creation of these life-saving antivenoms.
FUN FACT! MToxins is the only venom laboratory in North America where visitors can view live venom extractions from not only snakes, but also scorpions, spiders, centipedes, and assassin bugs!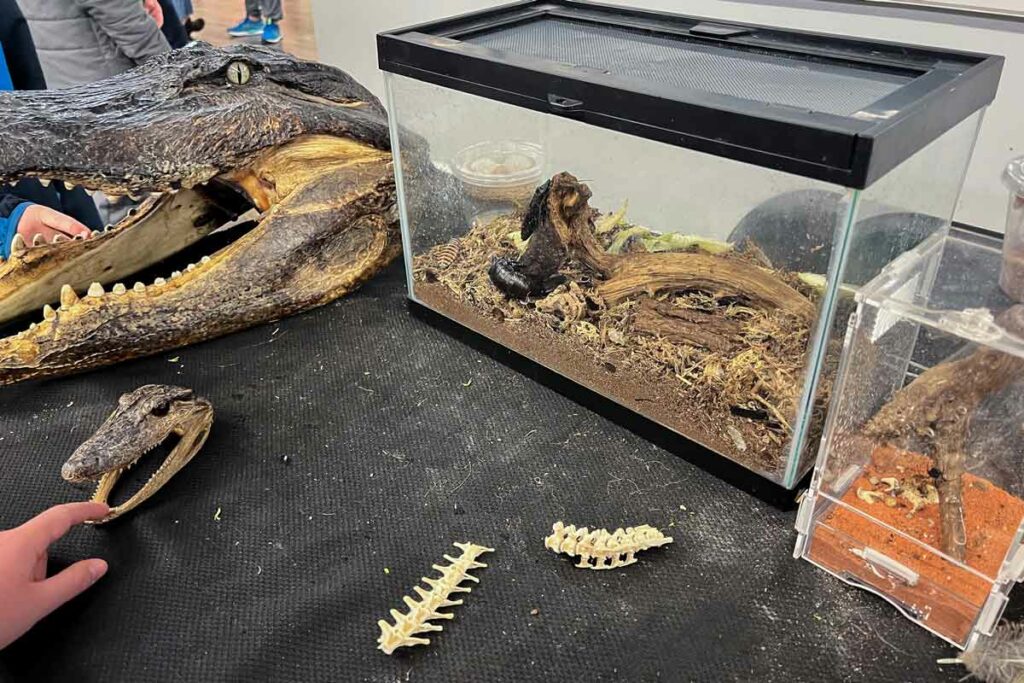 Does MToxins work with local schools?
MToxins works with local schools, organizations, and homeschools. They have also established an intern program for high school (per school year) and college (per semester) students to help give hands-on experiences to people entering the biology/life sciences or chemistry fields.
Oshkosh Area School District – all aspects of sciences to assist in curriculum goals, STEM and STEAM
University of Wisconsin – Stevens Point – train undergraduate students to help develop the next generation of herpetologists including an intern program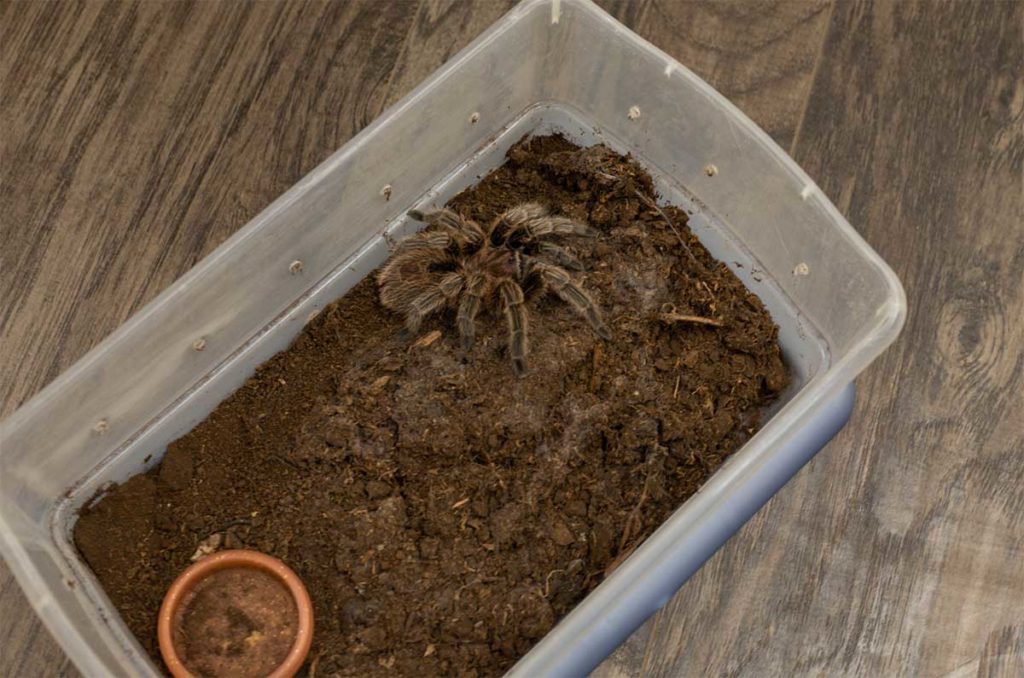 Things to Know before your Visit
Hours
No reservations are needed. Private tours are available for groups outside our normal business hours.
We recommend planning for about 1.5 hours to explore.
Friday: 4 – 7 pm
Saturday: 11 am – 5 pm
Sunday: 11 am – 4 pm
Admission
Age 3-15: $10.00 (Age 2 and under: FREE)
Age 16-64: $14.00
Age 65+: $12.00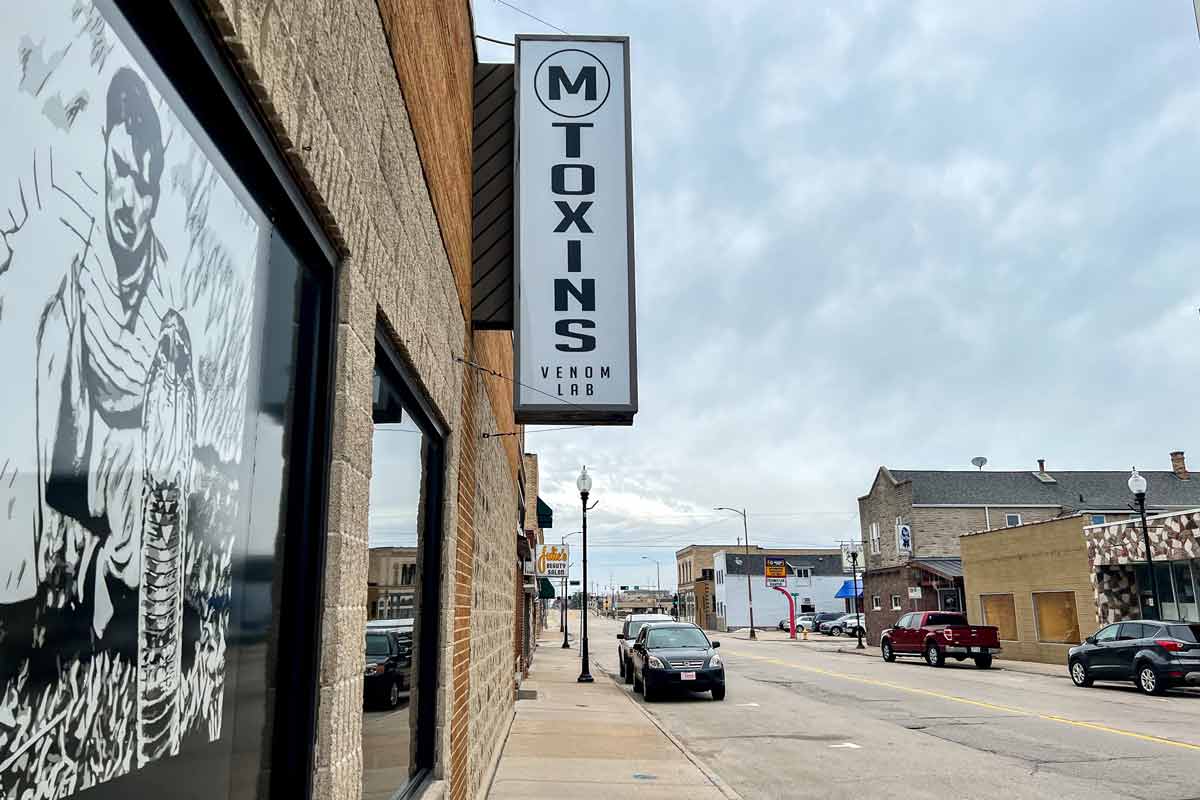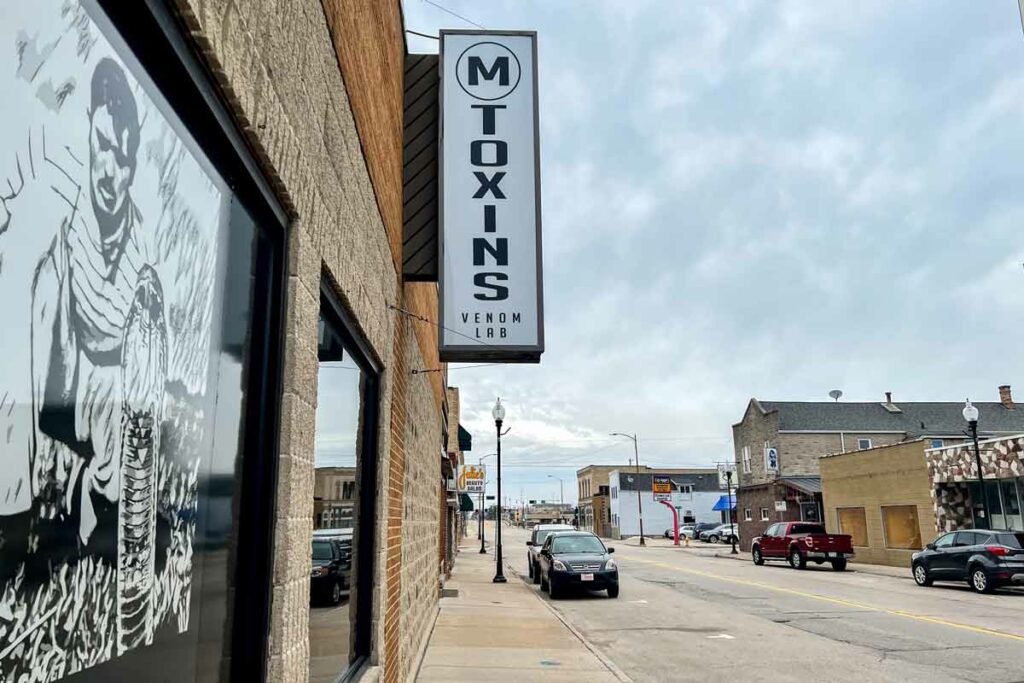 Nearby Things to Do
Stop for a treat after at Oak's Candy or Rhapsodies Gourmet Frozen Custard and Sandwiches!
Learn More