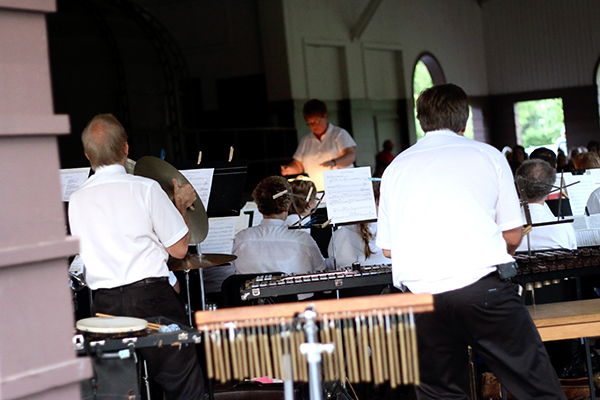 Enjoy Northeast Wisconsin with family and friends this summer! Find more things to do on the 2018 Go Valley Kids Summer Bucket List.
---
Get out and enjoy these wonderful summer music options with your family! Not only are they FREE but they are casual. Bring your lawn chairs or blankets. You can also find these on our calendar. Please let us know of any we may have missed!
---
Mondays
Music Under the Stars
Buttermilk Performance Center
S. Park Ave. at Old Pioneer Road, Fond du Lac
Mondays from June – August 2018 at 7 pm.
more info
Evenings in Ephraim
Olson Park
Walter Street (Highway 42)
Mondays from June 18 – August  27, 2018 at 6 – 8 pm.
more info
Tuesdays
Appleton City Band
Pierce Park, 1035 W. Prospect Avenue, Appleton
Tuesdays, June through August, 2018 at 7 pm
more info
Neenah Community Band
Riverside Park, Neenah
2018 Summer concert dates at Riverside Park include: June 5th, June 19th, July 17th, July 31st, August 7th, August 14th, and August 21st at 6:30 – 8:30 pm.
The Children's Concert will be July 17 at Riverside Park.
Also performing May 19 at the Armed Forces Day Ceremony, Isle of Valor, Menasha and June 24 at King Veterans Home.
more info
Fish Creek Concerts in the Park
Noble Square Park, Fish Creek
Tuesdays, June 12th – August 14th, 2018 at 2:30 pm.
more info
---
Wednesdays
Live! from Hydro Park
Hydro Park, Downtown Kaukauna
Wednesdays, June 9 – August 8, 2018 from 5:30 – 8:30pm
more info
Neenah Evening Concert Series
Shattuck Park, Neenah
Wednesdays, June 20 – August 15, 2018 from 6 – 9 pm.
No concert on July 4.
more info
Little Chute Community Band
Doyle Park, Little Chute
Wednesdays, July 12 – August 15, 2018 at 7 pm.
more info
Fond du Lac Symphonic Band
Buttermilk Performance Cente
S. Park Ave. at Old Pioneer Road, Fond du Lac
Wednesdays, June – August 2018, @ 7:15 pm.
more info
Oshkosh Area Community Band Summer Concert Series at The Grand
The Grand Oshkosh, 100 High Ave., Oshkosh
Wednesdays, June 14, June 28, July 12, and July 26 @ 6:30 pm.
more info
---
Thursdays
Appleton Lunchtime Concerts
Houdini Plaza, 111 W. College Ave., Appleton
Thursday, June 7 – August 30, 2018 at 11:30 am – 1 pm
more info
Appleton Heid Music Summer Concert Series
Houdini Plaza, 111 W. College Ave., Appleton
Thursdays, June 7 – August 30, 2018 at 5:30 – 8:30 pm
more info
Neenah Out to Lunch Concerts
Shattuck Park, 210 E. Wisconsin Ave., Neenah
Thursdays, June 7 – August 23, 2018 @ 11:30 am – 1 pm
more info
Summer in the Park
Whitney Park, 800 Main St., Green Bay
Thursdays in July at 11:30 am – 1:30 pm
more info
Egg Harbor Concerts in the Park
Harbor View Park, 7809 Highway 42, Egg Harbor
Thursdays, June 14th – August 23rd at 5 pm.
more info
---
Saturdays
RiverHeath Summer Concert Series
South Riverheath Way, Appleton
Concerts start at 5pm on the boardwalk.
June 23rd, July 21st, and August 18th 2018
more info
---
Friday 
Village Green Concert Series
Village Green, 101 W. Seward St., Ripon
Fridays, June – August, @ 7 pm.
Several bonus concerts available also!
more info
---
Sundays
Sunday at the Amphitheater
Kimberly Amphitheater, Sunset Park, Kimberly
Sundays June – August at 6:30pm
more info