Get ready to see giant kites take the skies over Labor Day weekend! The Kites Over Lake Michigan event will be held in the same location as last year and promises that families will soar their way to a good time!
This free event, which is celebrating its seventeenth year, is a wonderful opportunity for families to spend time together in the warm sunshine and learn about kites. Spectators will see amazing displays of giant, beautifully crafted kites and watch on as precision stunt teams perform aerial ballet with their dual and quad-line kites. Additionally, there will be family-friendly activities available including free kite-making for kids on Sunday, September 4th from 9-11 am!
Be sure to pack plenty of water, snacks, and a blanket to stretch out and enjoy the show. Those who wish to practice extended social distancing measures will be able to watch the kites from their vehicle. There is no set schedule for the two-day event, but visitors can catch sight of these massive wind puppets between 11 am and 4 pm on September 3rd and 4th. Please note, the displays operate on "kite time" and may vary due to wind direction. All activities will go on as planned regardless of wind conditions.
Grab your blankets, chairs, umbrellas, and picnic baskets, this is a family favorite event!
The Details
When: Saturday, September 3rd and Sunday, September 4th, 2022
Where: Two Rivers High School, 4519 Lincoln Ave, Two Rivers, WI
2022 Schedule Kite Events
Kids Activities – Kite Making (Sunday 9 am – 11:00 am)
There is no specific schedule of activities because everything is weather dependent and operated on "kite time." For example, if the wind is light, the stunts teams can still fly with their low wind kites but the giant show kites will likely be grounded until the wind picks up.
Other Family-Friendly Things to Do in Two Rivers
LondonDairy Alpacas, 6827 WI-147, Two Rivers, WI
Point Beach State Park, 9400 County Rd O, Two Rivers, WI
Washington House Museum and Ice Cream, 1622 Jefferson St, Two Rivers, WI
Scream 'N Conuts, 1200 Washington St, Two Rivers, WI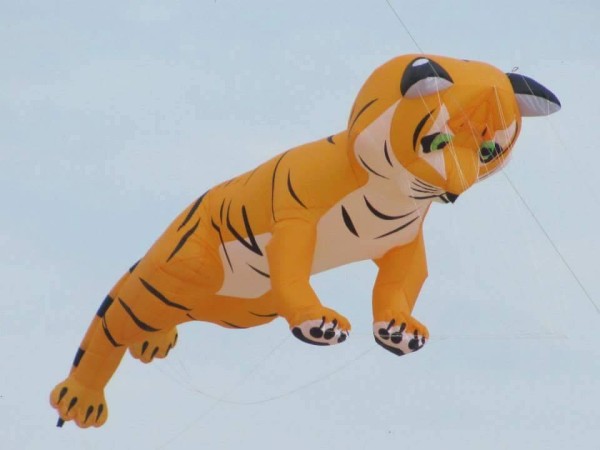 Thanks to a GVK friend and reader, Amber Evans for sharing these pictures from a couple of years ago.SaveSave