Blow out those candles and throw that confetti—we're celebrating a birthday! We love the pandemic silver linings that can stick around and a return to focusing on little ways to make birthdays memorable and really celebrate our family members is in the top ten. There are so many great ideas for how to make a birthday at home special and ways to your birthday person feel extra special, we hope you're encouraged to try one of our ideas or that we've given you inspiration of your own!
You Might Also Like: 101+ Amazing Deals & Freebies For Your Birthday (or Kiddo's)!
1. Cook an Incredible Birthday Breakfast
Make the most important meal of the day one of the most special! From cheesy scrambled eggs to sweet french toast piled sky-high, this is such a tasty way to start the day. Make the pancakes extra cakey with a confetti twist!
We love these homemade funfetti pancakes from scratch from Confetti and Bliss!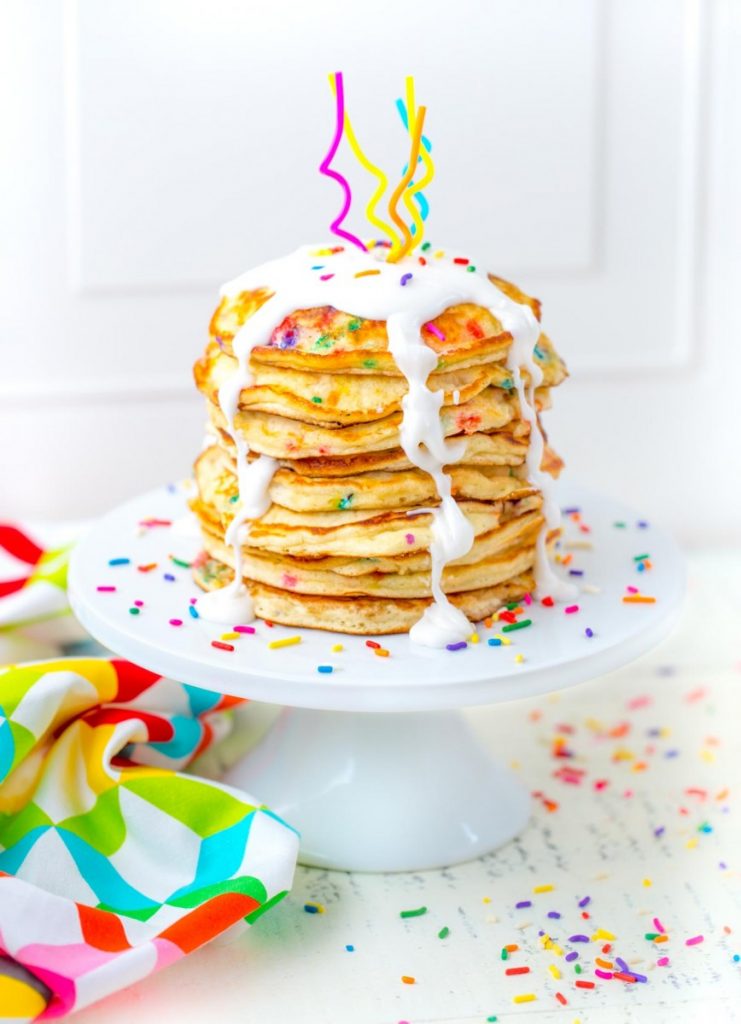 Ideas for fun birthday pancake toppings:

Marshmallow sauce
Sprinkles
Fun candles
Fresh whipped cream

Not ready to follow a recipe first thing in the morning? Try a premade mix for homemade-ish!
2. Birthday Person's Choice Meals
One of our favorite things from childhood was getting to pick birthday dinner! Level up and allow the birthday kiddo to choose the menu for the day! Cook together as a family or order in from their favorite restaurant.

The possibilities with this are endlessly fun and you may just be eating ice cream for breakfast, snacks for lunch, and pineapple pizza for dinner. It's all about the element of surprise!
3. Glow & Get Funky
Create an energetic playlist full of popular beats on Pandora or Spotify and make your party plan. Gather up some glow sticks and other fun accessories, hit the lights, and then challenge your family to a dance-off. Cards Against Humanity Family Edition even has a glow-in-the-dark edition for a glow-in-the-dark game night!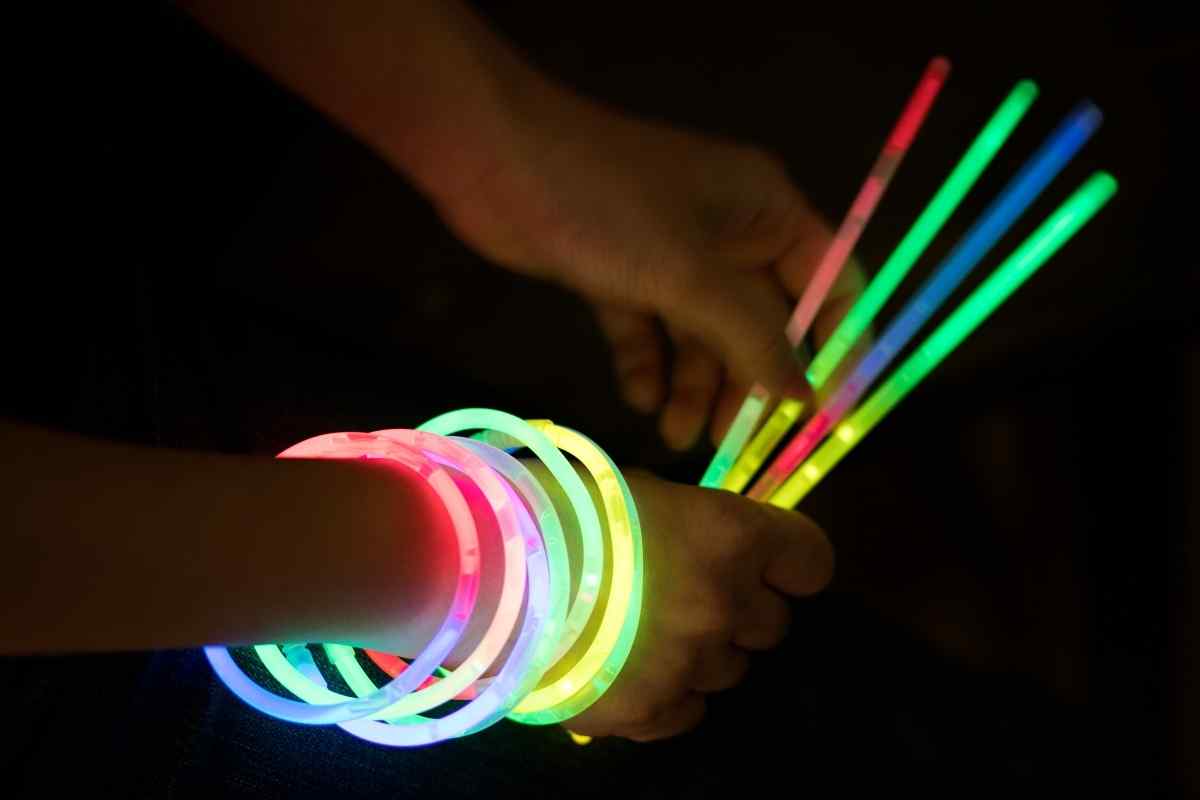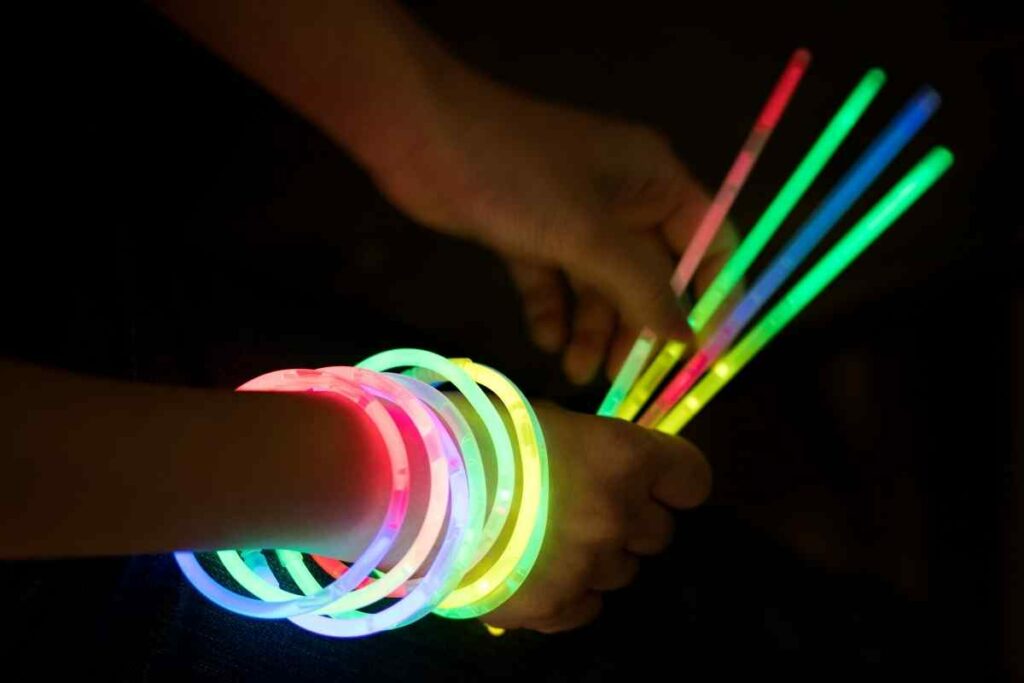 4. Stay in for a Movie
Using a cardboard box, markers, and construction paper, create a car for each kiddo and line them up in the family room. Create a table of concessions with popcorn, pretzels, candy, pop, and other goodies, and invite your family in for a funny flick!
5. Build a Fancy Fort
As a family, build a fort out of blankets, couch cushions, and pillows and decorate with Christmas or faerie lights. Gather in the fort and swap funny stories and jokes. Don't forget the snacks! These indoor fort ideas from an interior designer are really helpful—binder clips to hold everything together is just one genius hack.

If you're having a blast in your fort, bring in the sleeping bags for a birthday slumber party!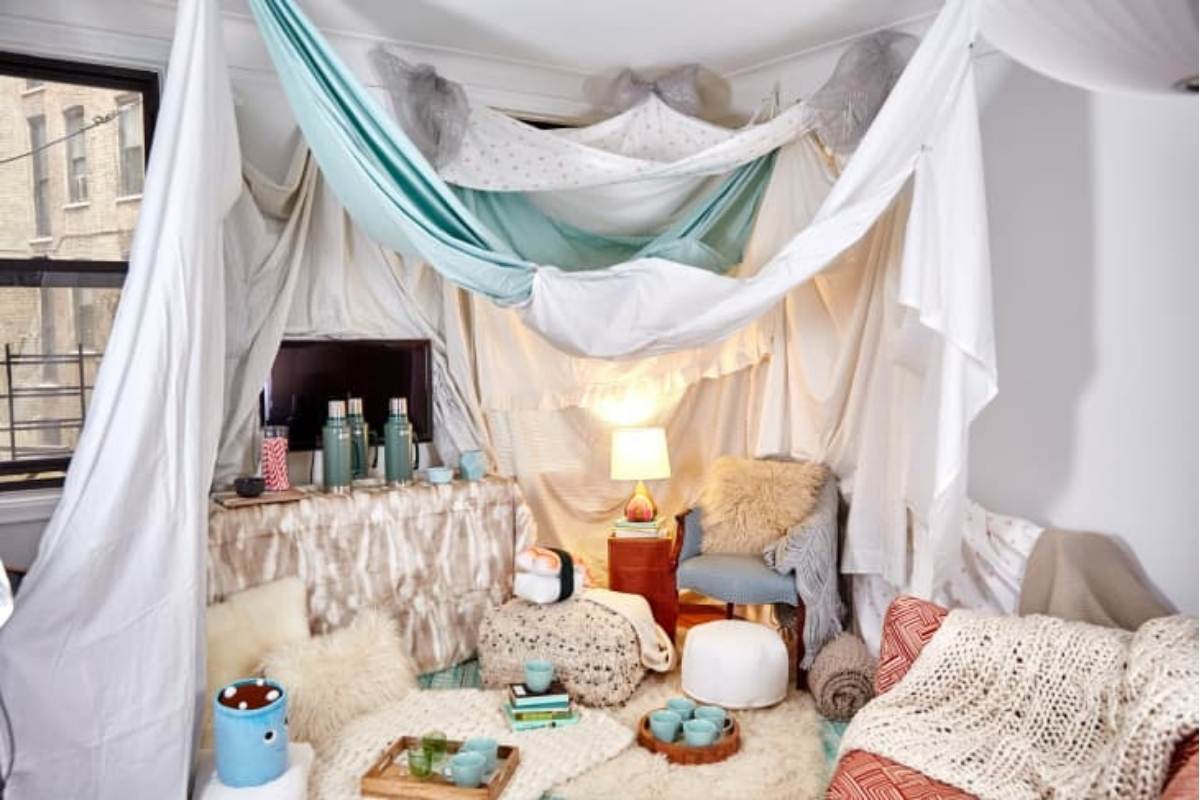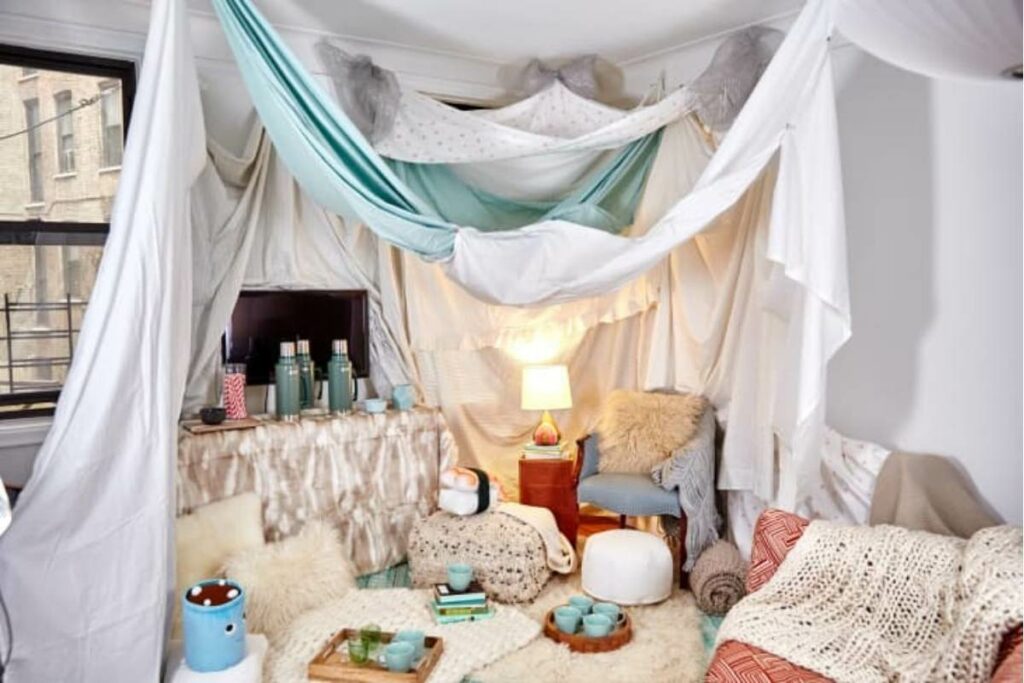 6. Invite a Virtual Guest List
We really leveraged using apps like Facetime, Zoom, or Skype, to assemble our birthday squads no matter how far away for video calls. Seeing family and friends that wouldn't be able to make a trip for a party can make celebrating a birthday even more fun.

If family and friends ask to send your kiddo a birthday present by mail, set up a free online birthday registry through places like Target or Amazon. Gifts can be sent directly to your home and your kiddo can open them up during a call with their virtual guests!
7. Make a Prank Cake
If you have a jokester in the fam, this birthday prank will be the icing on the cake – literally!

Blow up a balloon with air and tape it to a plate or tray and tape on a few candles. Using whipped cream, generously cover the balloon and add sprinkles and cake decorations. When it comes time to celebrate, have your child blow out the candles then allow them to cut the cake.

Be prepared for a mess but also a lot of laughs!
8. Schedule a Character Call
Does your kiddo love Dora, Paw Patrol, Blaze or SpongeBob? Invite them to your at-home birthday parties with a surprise birthday phone call!

Signup for the Nick Jr. Birthday Club – it's free. Simply select a character, schedule a time and enter your phone number and surprise your kiddo with a special birthday call!
9. Bounce in the House
Bring on the bounce! Set up a bounce house in your yard or living room and spend the afternoon bouncing around.
10. Organize a Present Scavenger Hunt
Send the birthday girl or boy on an amazing adventure as they hunt for clues to lead them to their present!

Place clues around your home and yard, including cryptic ones like word scrambles, crosswords, or riddles. A scavenger hunt is fun and entertaining and your kiddo will be excited for their prize at the end!
11. Par-Tea in the Afternoon
Pour some tea, bake a fresh batch of cookies and make yummy sandwiches for your special birthday girl!

Arrange dolls or stuffed animals around the table and use pretty heirloom dishes to make it even fancier. Enjoy your tea, Darling, and try some of these delicious kid-friendly tea sandwiches:
Peanut Butter, Honey & Bananas
Ham and Cheddar Cheese
Raspberry Jam and Cream Cheese
Tuna, Mayo & Relish
Chicken Salad with Grapes
BLT's and Mayo
Grilled Cheese and Tomato
Egg Salad with Paprika
Almond Butter & Marshmallow Creme
Nutella and Strawberries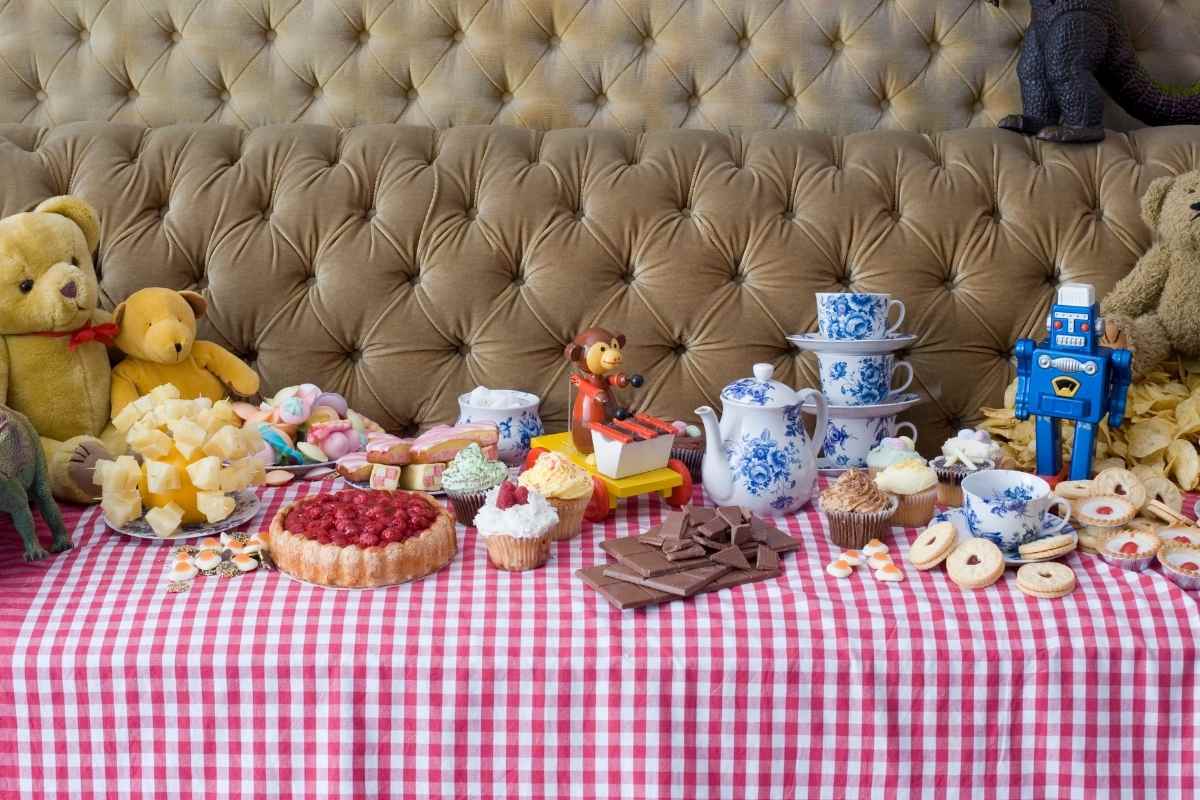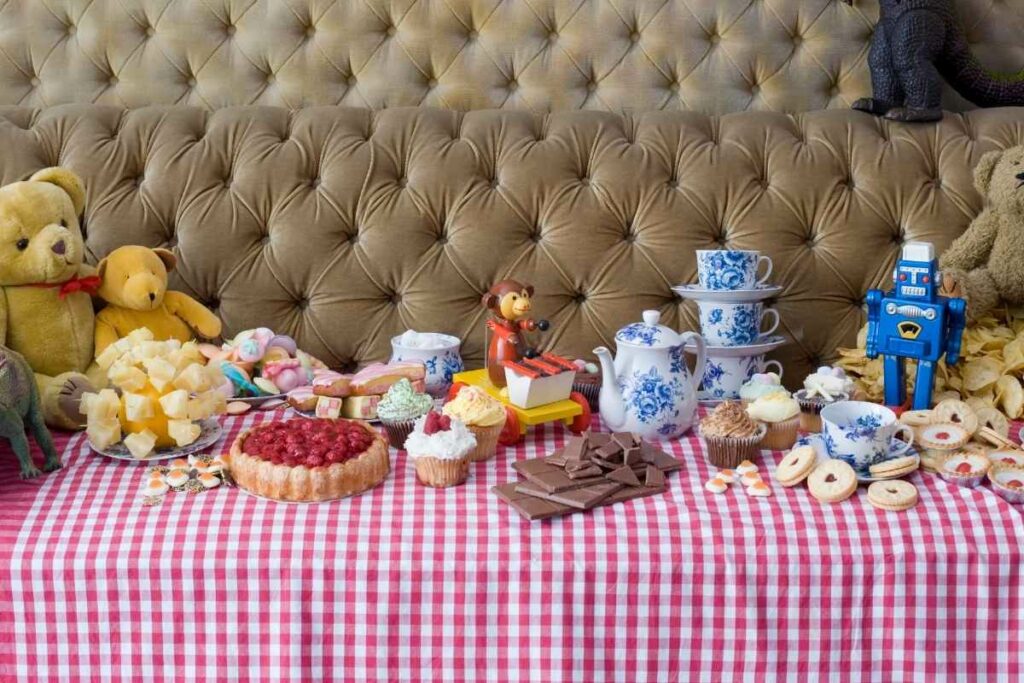 READ MORE: Ultimate Halloween at Home – 50+ Fun Ways for Families to Celebrate!
12. Gear Up for an Orbeez Balloon Fight
Take the party outside and create a memory that will last! Fill balloons with dry Orbeez beads and fill the balloon with water. As the beads swell, drain any leftover water and tie the balloon shut.

Fill a bucket with the prepared balloons, head outside, and let the friendly fight begin!
13. Pizza Party!
Pizza is a classic party food – order your favorite or make it from scratch and create a buffet of pizzas for the family to enjoy. From traditional pepperoni and sausage to unique creations like savory BBQ chicken, there are so many options for your pizza parlor at home.

You can even forgo cake and make dessert pizzas or homemade cinnamon sticks with frosting! Yum!
14. Break out the Games
It's time for a game night! Get your game face ready and challenge the birthday person to a game of their choice! Kids love games and bringing out your favorites or trying something new makes for a great family night any time.
15. Break Out the Paints
Embrace your inner artists and get painting!

Pick up individual canvases and line them up on an easel at the table. Set up each station with an assortment of paints, a water cup, and a brush. For a 3D painting effect, paint with puffy paints or sprinkle in some flair with various colors of glitter!

Create your own version of the birthday kid's favorite paintings or pick a theme and go for it.

Bonus—this is a party activity and a party favor in one!
16. Gamers' Night
Hit the switch, grab a controller and settle in for a fun night of gaming! The birthday kiddo picks the game and snacks and their family can join in on the fun! Mix it up by playing some active classics like Wii golf or bowling.

Check out more of the best video games for families:
17. Conduct a Birthday Interview
This activity will leave the birthday kiddo feeling like they're in the spotlight and will give parents a sweet keepsake!

Make a list of questions to ask the birthday celebrant and jot down their exact answers. Ask questions about their favorite food, what they want to be when they grow up, their favorite book, a favorite song, best memory so far, etc. Ask these same questions each year and compile them in a scrapbook.

This will make an amazing gift on their 18th birthday and will be fun to see their answers change as they grow!
18. Swing at a Pinata
Birthdays are filled with fun and treats—combine both with a pinata! Choose your child's favorite animal, character, or select one that matches a theme and fill it with lots of goodies.

Pinatas can be filled with more than just candy—consider adding in fidgets, stickers, temporary tattoos, playing cards, hair accessories, nail polishes, toy cars, and more. Swing, swing, don't miss!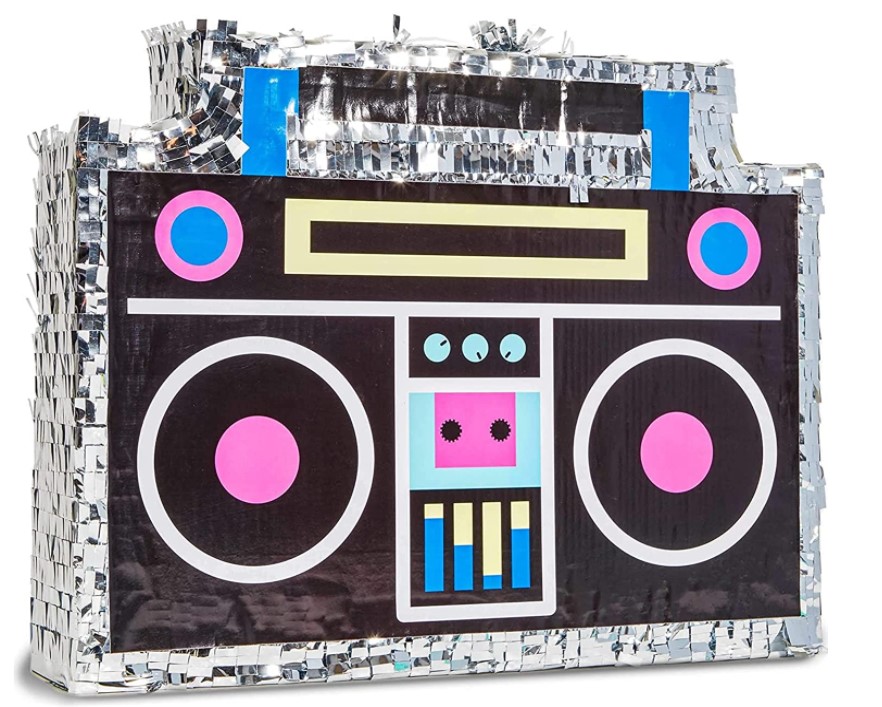 19. Fill a Birthday Jar
Even if friends and family are celebrating from afar, they can still chime in with birthday wishes!

The week leading up to your child's birthday, ask family, friends, teachers, neighbors, and classmates to write a wish for the birthday boy or girl and to include their name and a special message. Print off the wishes and cut the paper into strips. Fold them, place in a jar, and secure with a giant ribbon.

When the big day arrives, present the jar and have your child read the wishes out loud and record it for the well-wishers!
20. Go on a Virtual Trip
Celebrate and go all out by traveling the world all from the comfort of your sofa! Check out a virtual field trip or tour on a tablet or computer and choose a related activity to do alongside it for added fun. Have your child read a themed book, do a craft or recreate a tower they've seen on a tour.

Here's a list of 45+ Virtual Field trips to enjoy from home!
21. Bake a Delicious Cake
Celebrate with heaps of decadent (home baked) cake!

Dig up a family recipe or find a new one on Pinterest. This is a fun way to spend some extra quality time with your birthday kiddo and create wonderful memories of baking together.

Grab the frosting and various cake decorations like sprinkles or M&Ms and let your kiddo decorate their own cake, too. Don't forget to take their photo with their creation!

Tip: A favorite "homemade" birthday cake hack is to order premade, unfrosted cake rounds or cupcakes from your favorite local bakery to assemble and decorate at home. All of the fun parts and a lot fewer dishes!
22. Become a Master Chef
Put on an apron, it's time to cook! The MasterChef Junior Essentials Set is a fun kit that is inspired by the show that will teach your child how to create three amazing recipes while providing all the necessary tools.

Choose from baking kits, breakfast kits, and pizza kits – these all will give your kiddo a fun chance to be a master chef on their special day!
23. Channel a Famous Character
Using notecards, have each family member write out their favorite characters from books, movies, and cartoons. Fold up the papers and place them in a bowl.

Players will take turns acting out the characters on their cards – with a twist! They can give one hint about their character if the hint rhymes with or includes the age of the birthday kiddo! And to think you thought charades were easy!
24. Sing the High Notes
Set up a stage and grab a hairbrush for a mic, it's karaoke time!

Challenge! The singer omits one sentence of the song, and the fastest person to finish the lyrics wins a point! Most points after everyone has sung three songs is the winner!

Don't forget to sing happy birthday, too!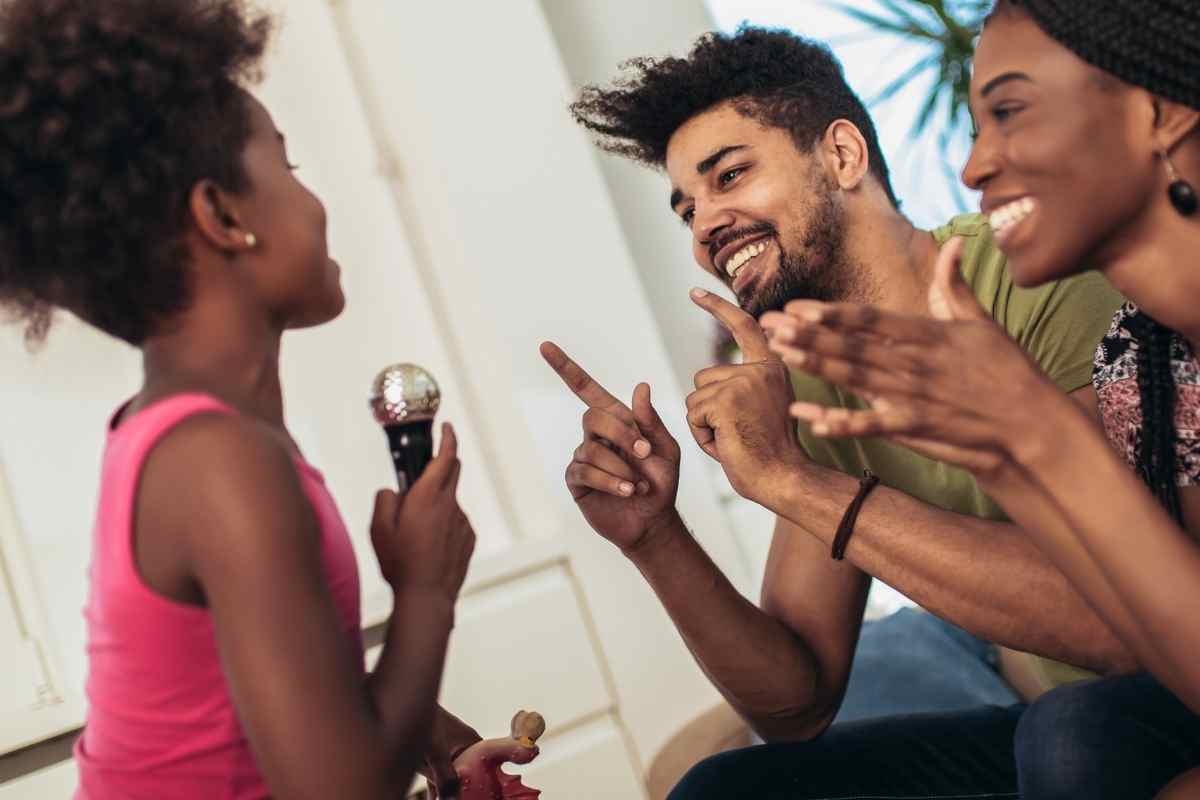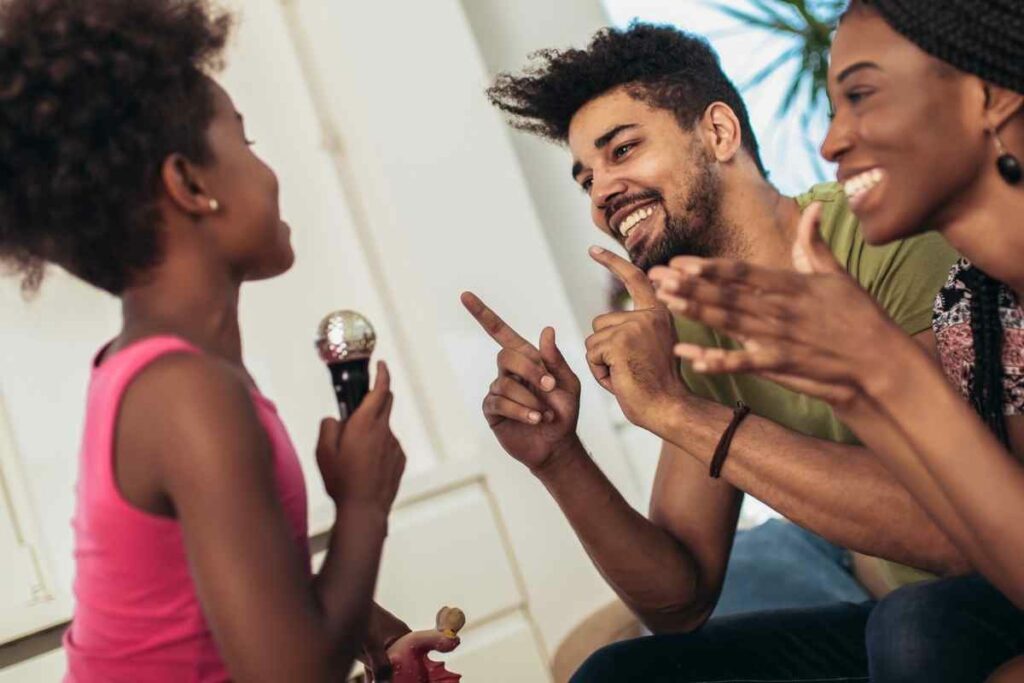 25. Backyard Camping Extravaganza
Put up the tent, grab a sleeping bag and lots of supplies for smores, and head to the backyard! Spend time as a family swapping spooky stories, chatting, and playing games.

When it gets dark, peek out of the tent to look up at the night sky to admire the stars and see how many constellations you can find! Check out this list of constellations!
26. Relax with a Spa Day
Birthday fun can take its toll – sit back and relax with an at-home spa. Gather nail polishes, lotions, bath salts, a water basin, towels, infused water, snacks, and soothing music, and create your own oasis!
27. Walk in a Fashion Show
Have each member of the family grab 5-10 pieces of clothing from their wardrobe like hats, shoes, scarves, etc., and place them in a bin. The birthday kiddo can then dress up and put on a fashion show to fun tunes. They then select the person to model next!
28. Best-Ever Photo Booth
If a fashion show leaves you inspired, create a one-of-a-kind photo booth with props!

Simply find a blank space on your wall or hang up a decorated poster board. Create props from clipart online or find everyday items around your house. Strike a pose and snap a photo!

Savor the memories forever with 101 free prints when you signup for a free account with Shutterfly!
29. Scoop up Fresh Ice Cream
Have fun making homemade ice cream to accompany the birthday cake! The recipe from the video below is super simple and best of all, kiddos of all ages will have fun helping make it! Get creative with flavors or go the traditional route, either way, scoops up!
30. Hear it from a Celeb
Surprise your child with a birthday greeting from their favorite celebrity!

For a fee, parents can order a personalized video message on Cameo, which connects celebrities to their fans. The site features thousands of entertainers and public figures like authors, athletes, comedians, singers, and more! Talk about getting the star treatment on your birthday!
31. Say it with Balloons
Fill up balloons with helium and attach a long string. Write out messages to your kiddo in honor of their birthday and tape them to the strings. Gather the balloons, then carefully and quietly release them in their room while they sleep.

In the morning, the birthday kid will wake up to a room full of sweet messages, wishes, and love!
32. Decorate their Door
Shower the birthday kiddo with extra love and decorate their bedroom door! Write messages in hearts, and add streamers, pictures, or balloons.

Be creative, decorate as a family, and make it a fun tradition to do as a surprise for the birthday boy or girl!
33. Broadcast it on Air
Make your child beam with excitement when they hear their name called on-air—contact their favorite radio station and ask for a birthday shout-out.

Most radio and some news stations will gladly wish your kiddo a happy birthday on air!
34. Keep the Theme
Did your kiddo have their heart set on a special theme? Embrace it and incorporate it into all of the parts of your day—food, music, outfits, party plates, everything!
35. Seek Out New Traditions
Birthday traditions are wonderful! Put a twist on a current one or start fresh with one of the many ideas below!
Take a family selfie
Conduct a birthday interview
Record their height and age on the wall
Watch home videos of past birthdays
Write in a wish journal
Bake a new cake or dessert recipe
Sing 'Happy Birthday' in a different language
Make a birthday time capsule
Have a cake fight
Have each family member write a birthday poem
We asked YOU, the experts, our readers, how you make Birthdays special! Here is what you had to say.
"Other than a birthday party, we always have their day as a "yes" day, where we don't say no to anything (within reason). We also use the same number of candles for all 3 kids." – Sheryl
"The Birthday kiddo picks the meals for the day. We do cake and ice cream after dinner. We also decorate our dining room on Feb 28th to leave up for the entire month of March since all of our kids have March birthdays. – Stephanie
"Breakfast birthday cake!" – Ann
"We take a picture with our birthday kid with mom and dad only and then one of the three kids." – Bonnie
"Cupcakes for breakfast on your birthday!" – Leslie
"We only do birthday parties every other year. On a no-party year we take a day trip anywhere my son wants to go. Two years ago it was to find Dory at the Shedd. This year it will be a trip to Lego Discovery Center."
– Martha
"We have ice cream for breakfast!" – Breanne
"We have a "you're special today" red plate that the birthday kid eats their meals from. Then the date is written on the back so we can remember all of our special days!"
– Stephanie
"Homemade piñatas. The kids can either make them themselves (which usually ends up being a contest on how indestructible they can make them) or I will make them whatever they want." – Miranda
"Decorate the bedrooms door so they wake up surprised." – Kristin
Regardless of the happenings of the world on the outside, birthdays are always special! Celebrating your child and loving them to pieces is all that will matter at the end of the day! In all, be creative, be happy, have fun, and here's to making memories without having to step foot outside the house. Happy birthday, my friend!