Who is ready for the Wisconsin State Fair?! The fair runs this year from August 3-13, 2017. We have tips, details, pictures and our favorites outlined for you below. Let us know what your favorite part of the state fair is or if you have any tips to add below!
FREE FAMILY FUN AT THE FAIR HIGHLIGHTS
Kohl's Activity Zone
Open from 9am-5pm daily and features hands on activities and performances. August 7th is Kohl's Family Value Day with discounted admission!
Daily Parade 
This is a fair tradition that occurs every day at 3pm (2pm on the final Sunday)! See the Fairest of the Fair, street entertainers, mascots, tractors, marching bands, and more!
Street Entertainers
Street entertainers stroll through the fair with unique shows and include musicians, circus entertainers, balloon shows, magicians, and other fun performers!
Sea Lion Splash
30 minute sea lion shows take place daily at 12:30, 2:30, and 5:30pm each day. There is an exhibit open daily from 10am – 7pm with photo opportunities available. In addition to awesome tricks from the sea lions, this is an opportunity to learn about marine wildlife and conservation.
K9 Sports Arena
Shows and demonstrations take place hourly on the half-hours on weekdays and more on the weekends.
Exploratory Park
UW Extension offers hands on stations for kids of all ages!
Discovery Barnyard
Demonstrations and baby animals everyday from 9am – 9pm.
Farm and Family Building
Veggie racing, life size board game, scavenger hunt, plinko, and more!
Find more free family fun here!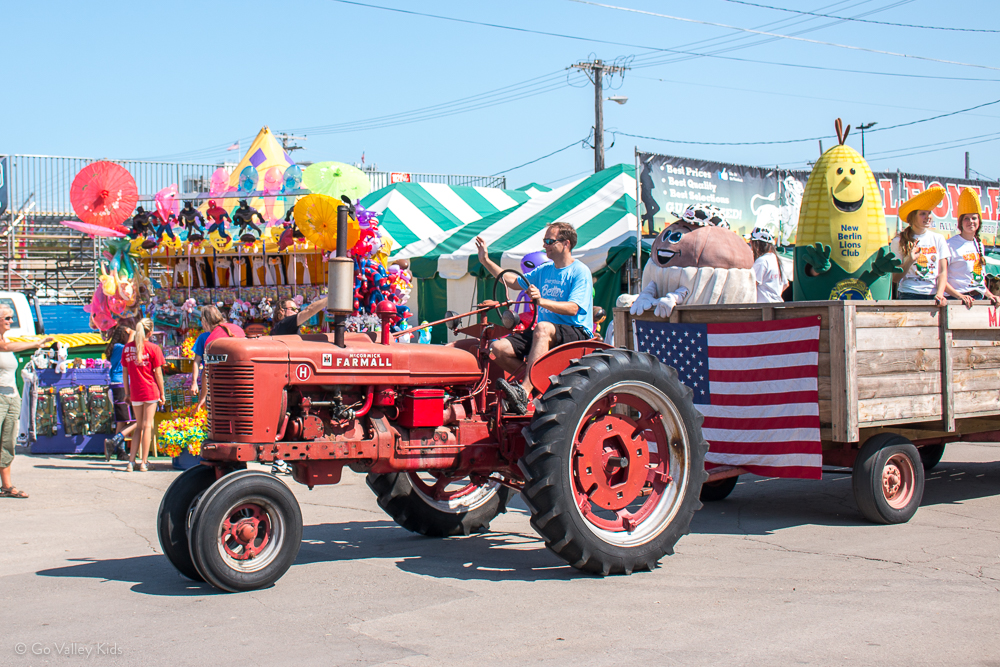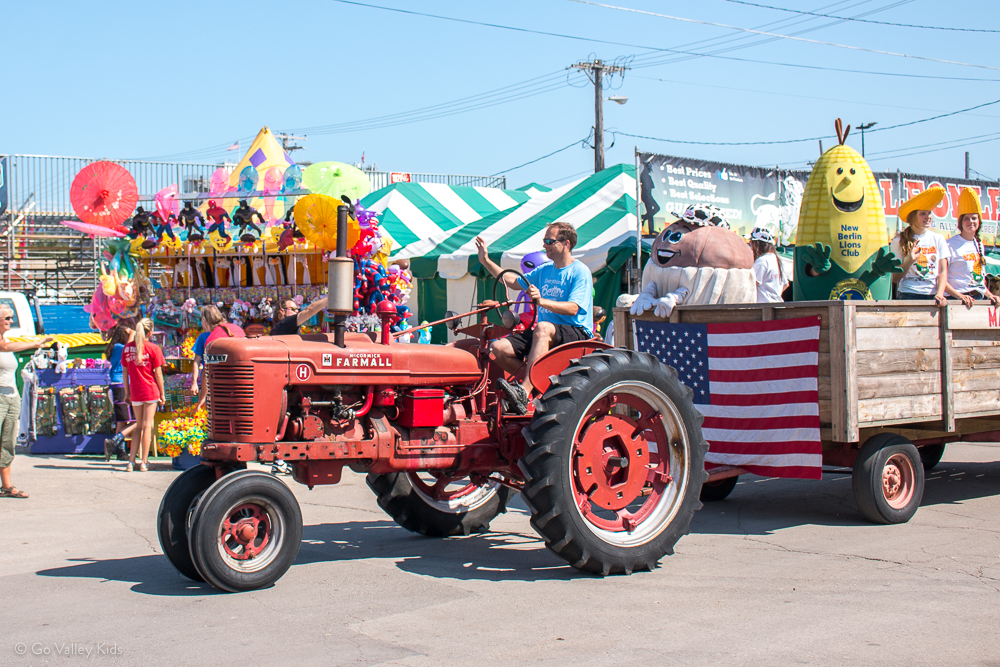 DISCOUNTS & DEALS
Get into the fair for just $2 before 4pm with 2 healthy nonperishable food items on Thursday, August 3rd.
Friday, August 4th is Celebrate Wisconsin day with 2 for $12 admission for all Wisconsin residents!
On Kohl's Family Value Day, Monday, August 7th, adults receive $5 admission and kids 11 and under are FREE!
Save $4 on Wednesday, August 9th with your Meijer receipt from July 1 – August 9th for $30 or more.
Veterans, military personnel, and their families (up to three members) receive FREE admission on Sunday, August 13th.
$9 adult tickets available at Bank Mutual office through July 31st!
State Fair Bargain Books with coupons for food, beverages and more can be purchased at Bank Mutual offices through July 31st for $4 and at the fair for $5.
Rides and Game ticket packages can be purchased at 50% discount in groups of 40 through July 31st here.
Cream Puff 6 Pack vouchers for $9 off can be purchased here.
Other deals (including FREE fair tickets) are available through Fair Partners, a list can be found here.
Find more details about the specific discounts here.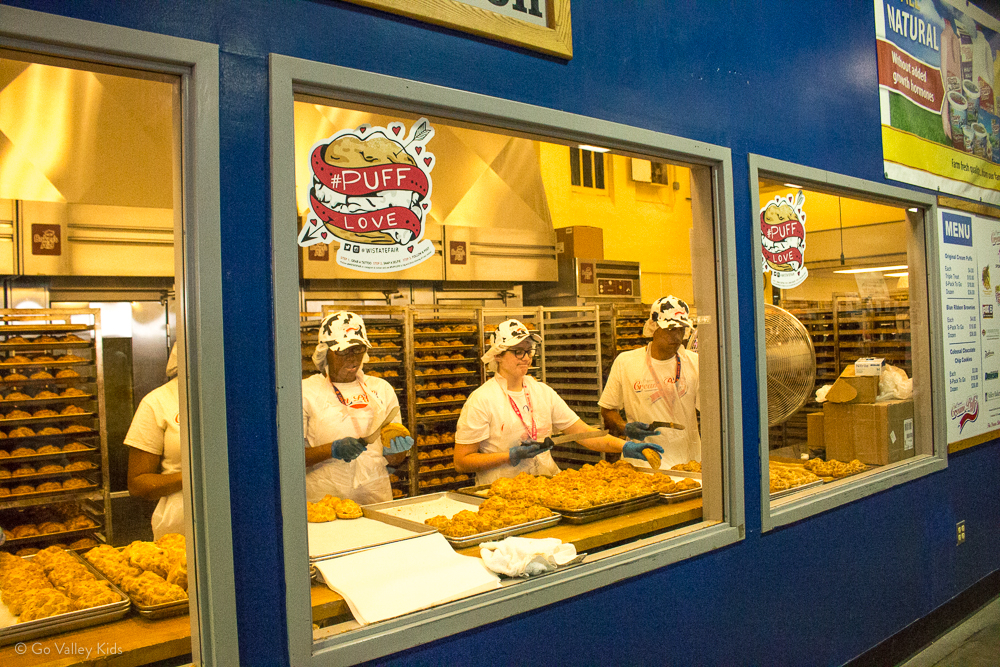 GOOD TO KNOW DETAILS
Parking
Parking is $10 per vehicle. Accessible parking with placards or plates is available at gates 1, 3, and 7.
Directions
Plug in this address:
640 S 84th St, West Allis, Wisconsin 53214
Find directions from all over here.
Shuttles 
There are places to park for FREE and be dropped off at the fair entrances! Find them here!
Hours
8 am – 11 pm Sunday – Thursday
8 am – 12 am Friday & Saturday
8 am – 10 pm Final Sunday
TICKET SALES AND FAIR ENTRY CEASE ONE HOUR PRIOR TO PARK CLOSURE. RE-ENTRY HAND STAMPS CEASE TWO HOURS PRIOR TO PARK CLOSURE.
Admission
If you miss out on all of the possible discounts above…tickets can be purchased at the entrances:
Adults (12 & over) $12
Seniors (60 & over) $7
Military/Veterans with ID $7
Youth (ages 6-11) $7
Children (5 & under) FREE
Family/Baby Care Centers
Three private areas for feeding little ones in a quiet area and changing diapers are located throughout the fair. Find details here.
Stroller and Wagon Rentals
$10 for single strollers and $15 for wagons. Credit cards used for deposit and payment can be made in the same form or cash.
FREE Sunscreen Stations
Sunflower Sunscreen Stations are located throughout the park and stocked with SPF 30!
ATMS
28 ATMS are located throughout the park!
Daily schedules can be found here!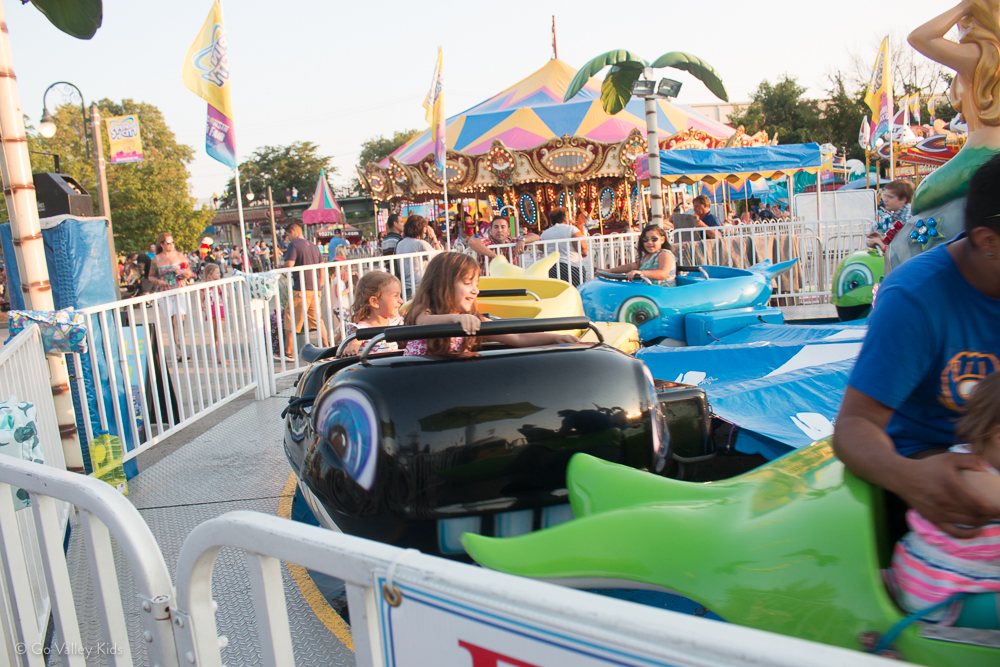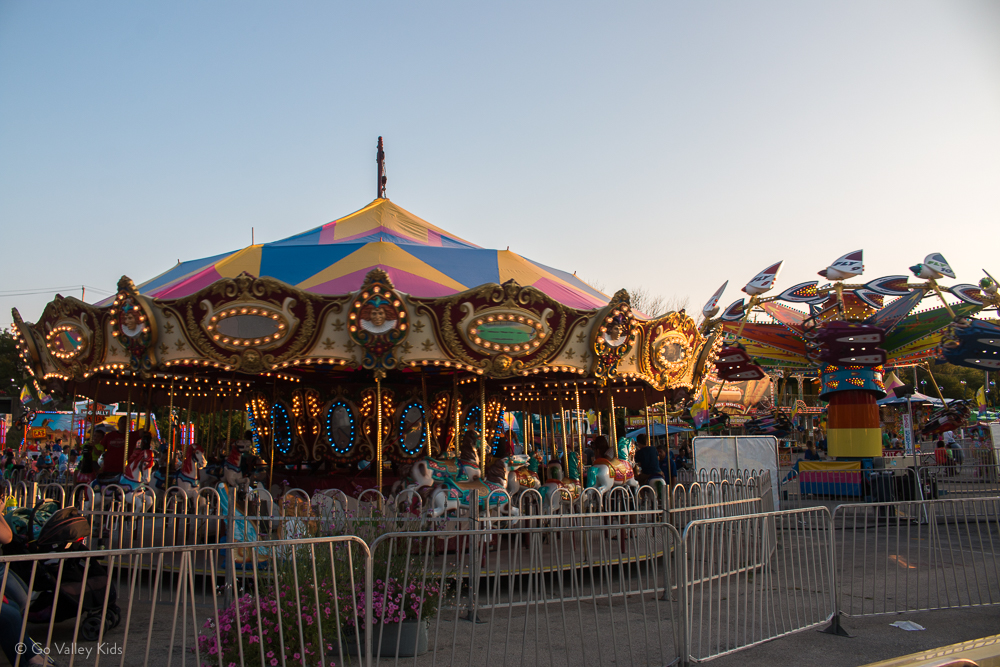 GVK FAVORITE SPOTS
The Animals!
We loved all the animals but especially the horses. They are beautiful! Its fun to see the big ones up so close.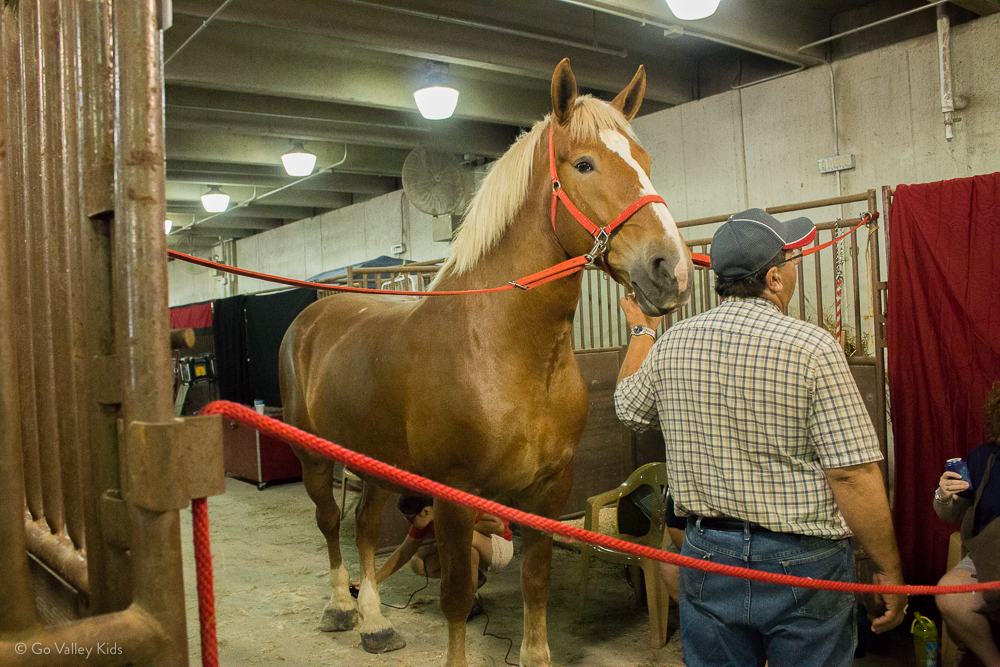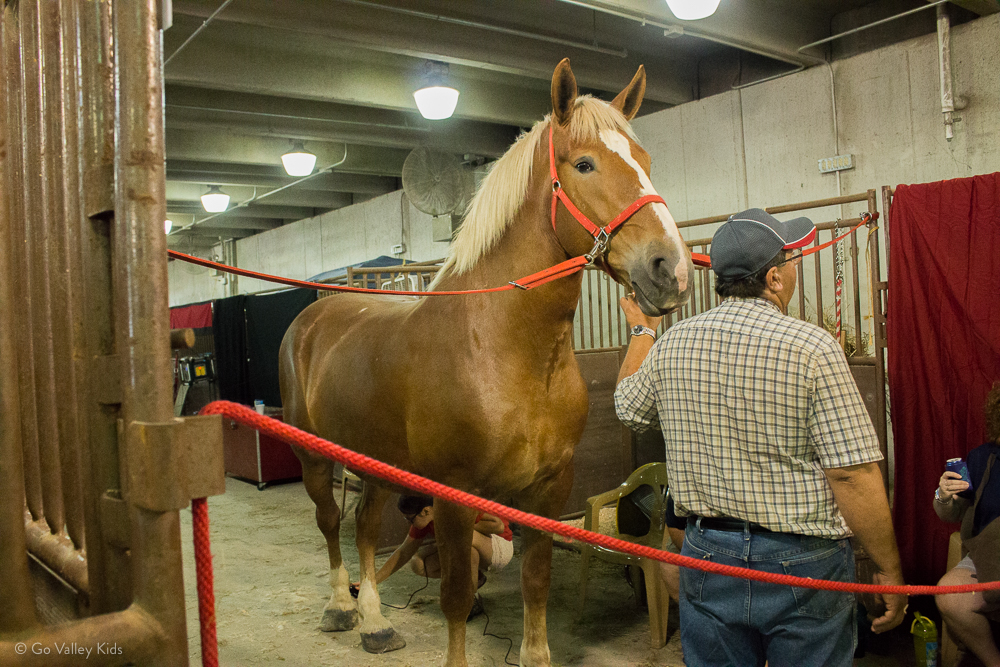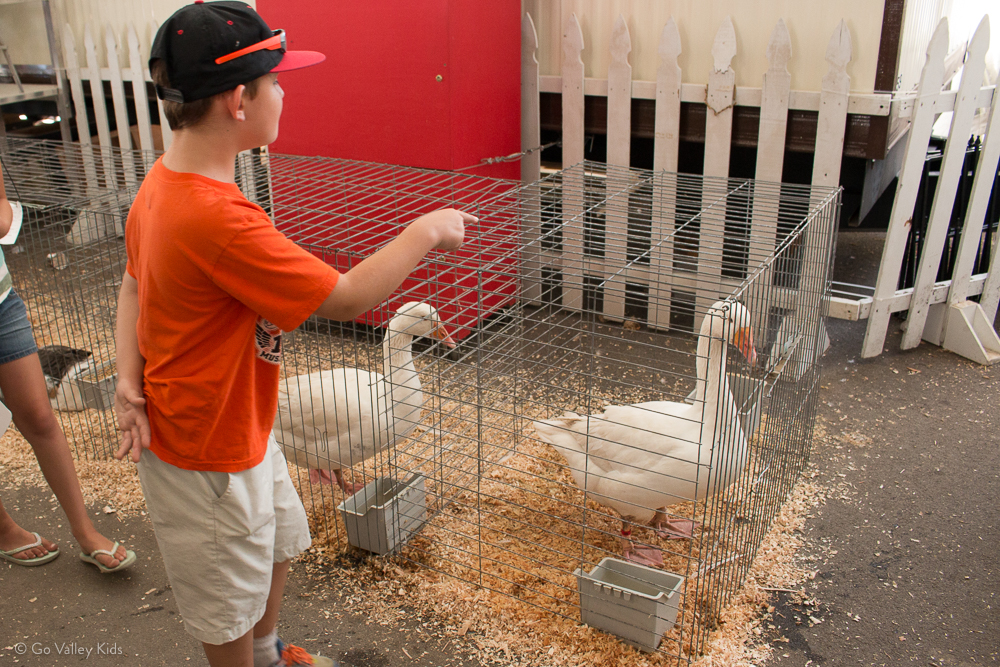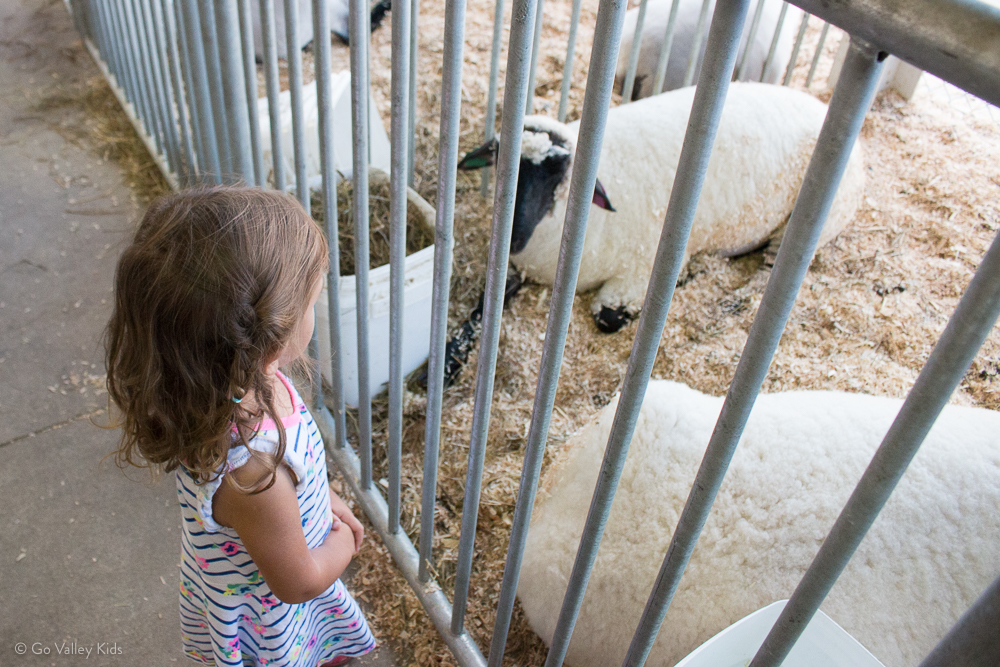 The Bunny Races
These were so fun to watch and the kids couldn't take their eyes off of them.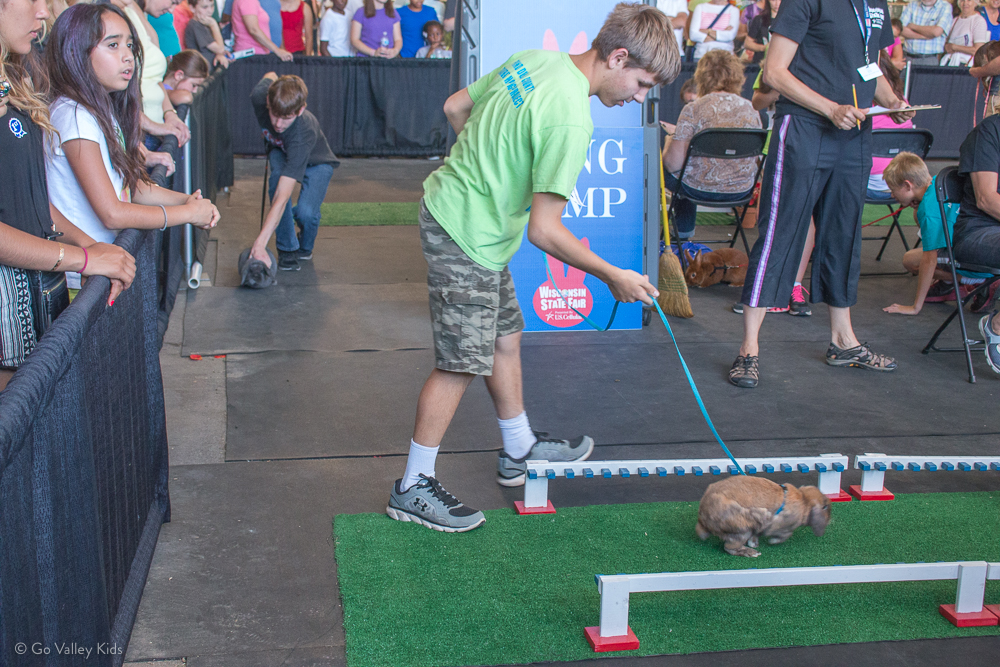 The Milwaukee Bucks Milk House
Enjoy a glass of ice cold milk – regular or a fun flavor. Located on South Grandstand Avenue near the Exposition Center. We liked trying them all and sharing.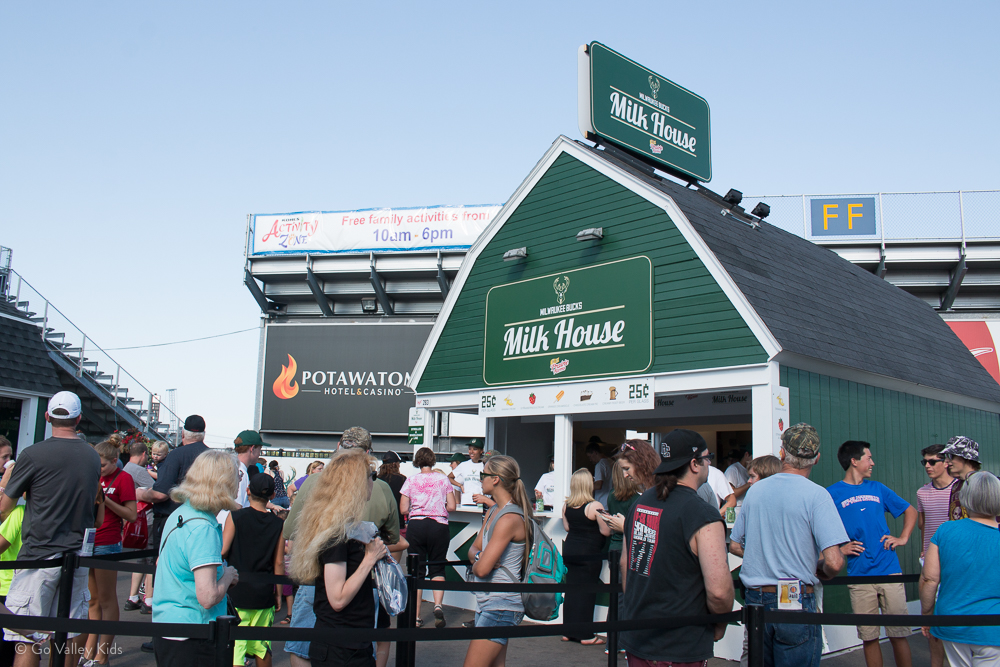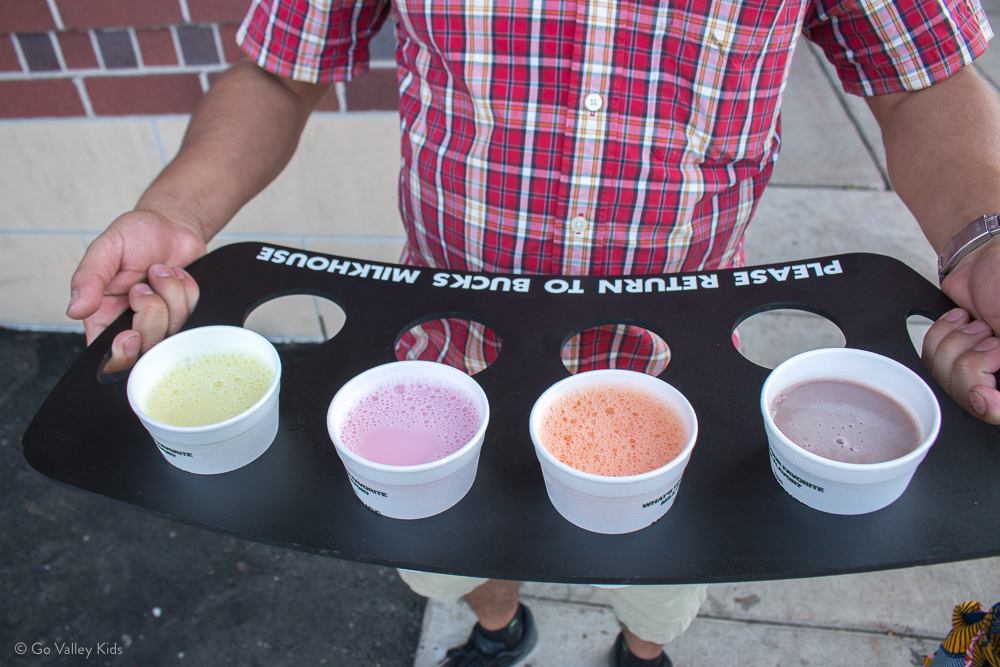 The Giant Slide
This was a family favorite! The slide is 200 ft. long and is $2.50 a ride.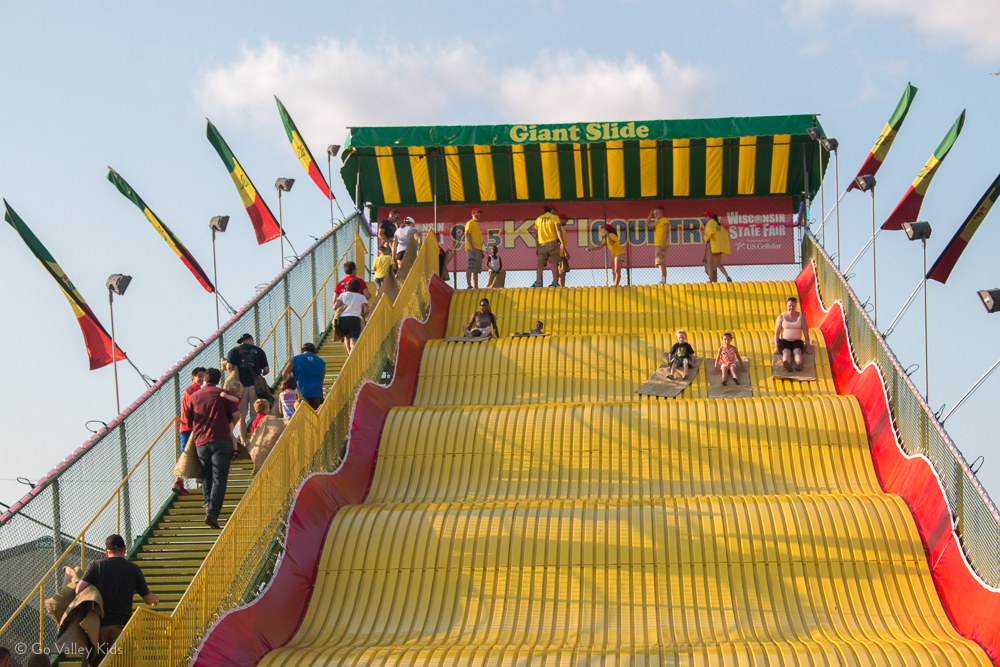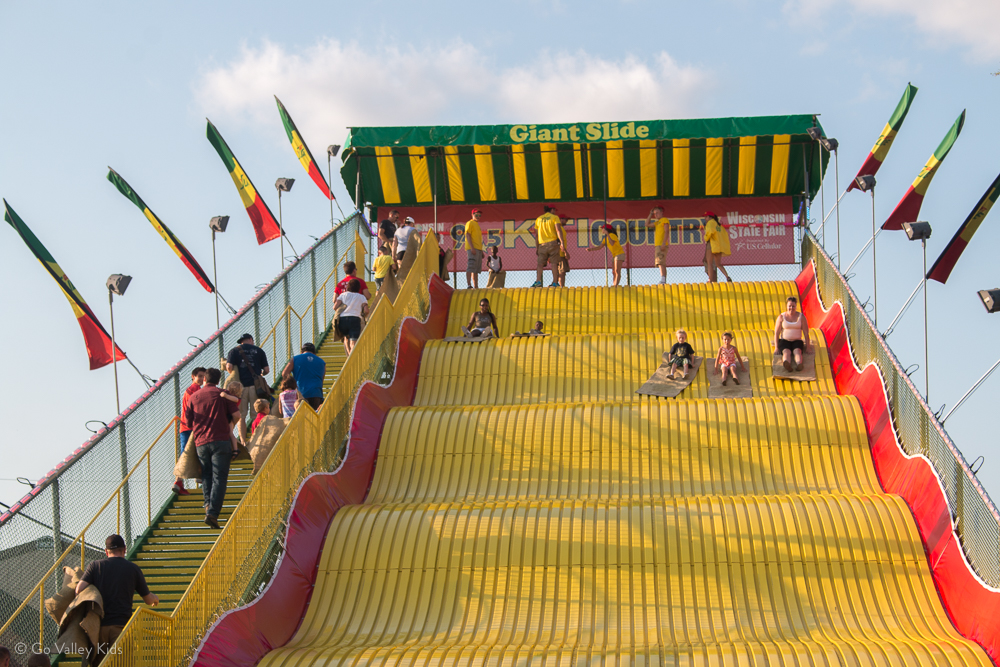 SkyGlider Ride
This was a nice break from walking and was a great view of the park. We took a ride and planned out our stops. One-way tickets are $4.50, and round-trip is $7. Tickets are available at each end of the SkyGlider near the Exposition Center and on North Grandstand Avenue.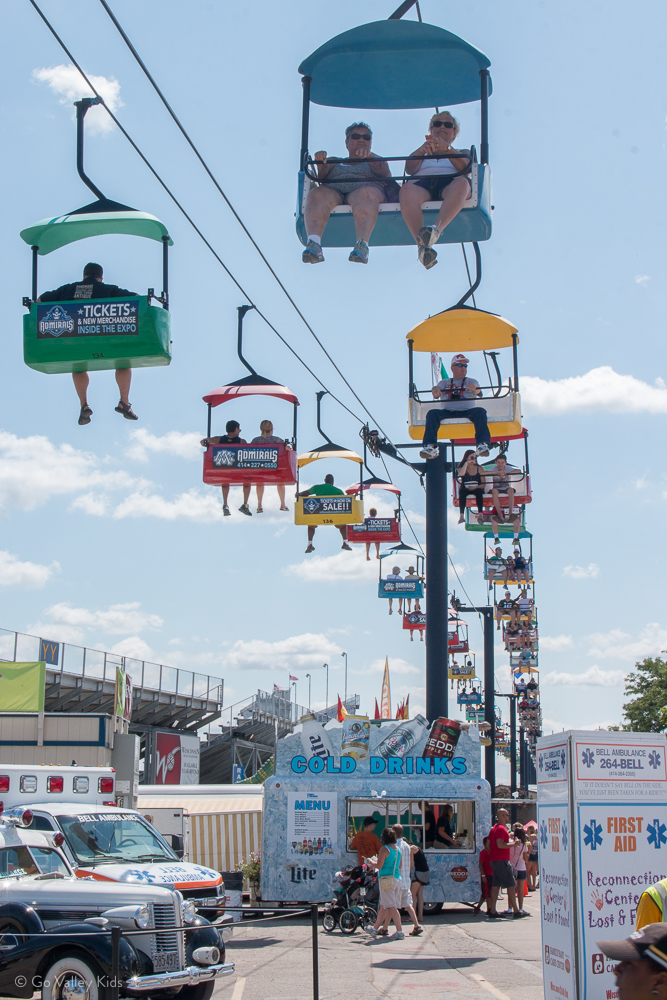 The Food
There are so many great options! We enjoyed cream puffs for a snack. Looking to try something different? The Golden Spork Awards are nominated by a panel of judges each year. The top food choices can be found here.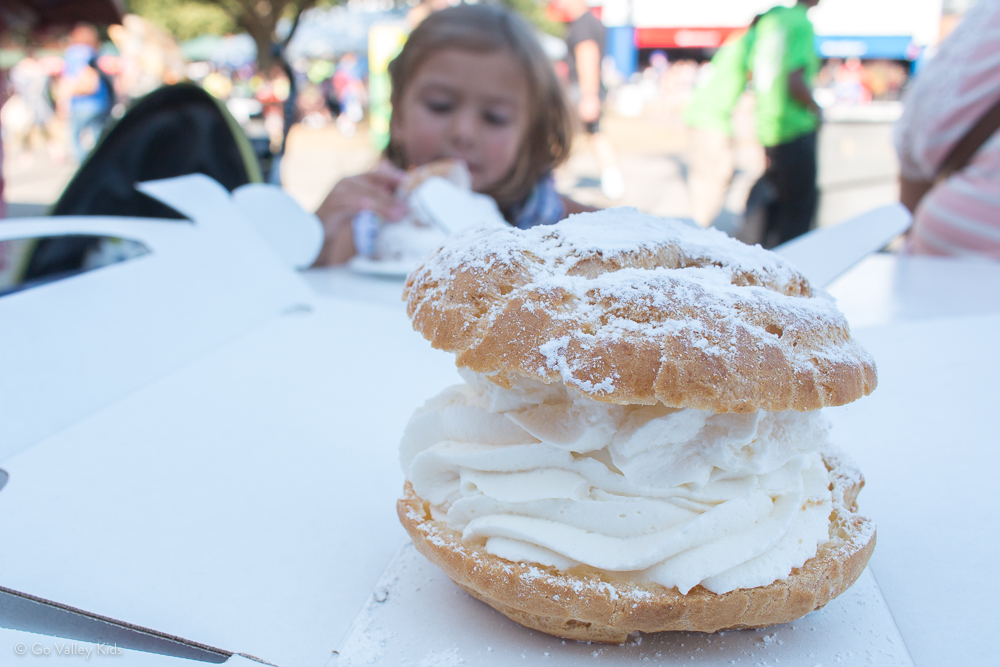 PLAN YOUR STOPS
We made a list of things we wanted to for sure check out but left lots of room to explore. We left the rides for last because we knew it would be a battle to get the kids to leave that area. Here is a 2017 Wisconsin State Fair Map, you can also download a printable version here.
MORE INFORMATION
There is so much to check out! Make sure to check out wistatefair.com for more information. Do you have a great tip? We would love to hear it. Share it below!
Wisconsin State Fair  |  640 South 84th Street  | West Allis, WI 53214 | 1.800.884.FAIR