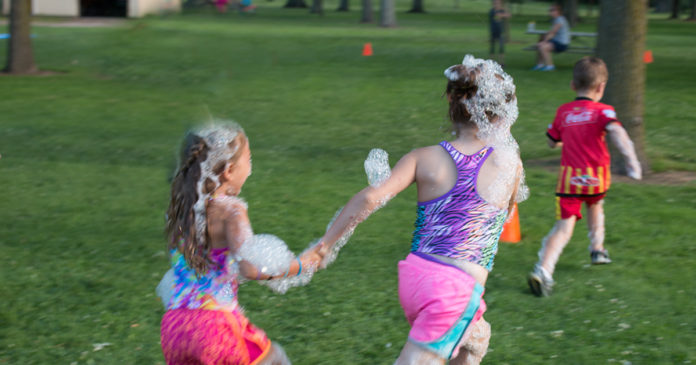 Ever since my eldest daughter participated in her first Neenah Summer Fun Run years ago, we have been on the run. We have made it a point to include a couple 5Ks per summer as a fun family activity.
Did I say fun? I am not a runner, by any means, and my physical therapist agrees with me! However, my daughters, 13 and 11, have a natural knack for the sport. My husband then decided to dust off his running shoes. So I figured I better join the pack.
My daughters barely break a sweat when they run! Me? I'm happy to wog (walk/jog) along. I'm psyched to get a 5K in under 45 minutes. The Fox Cities has many events to satisfy the hardcore runner to the families who want to enjoy a healthy activity together.
What will you try?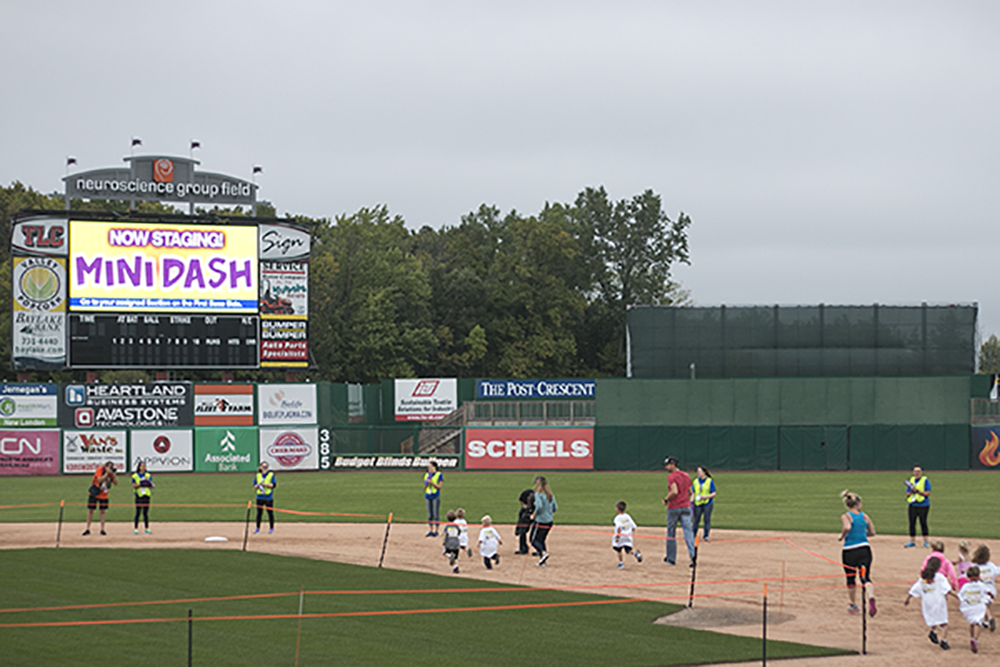 April
Saturday, April 28, 2018
Meow Mixer Fun Run – New fun run/walk to support Orphan Animal Rescue & Sanctuary in Neenah.
Kids Run4Hunger – Distance appropriate to each age 3-10 years old
Sunday, April 29, 2018
Oshkosh Marathon 5K – Event raises money for local charities. To date, it has raised over $200,000 for the Oshkosh Boys and Girls Club, Christine Ann Center, the Oshkosh Area Humane Society and various school athletic programs
May
Saturday, May 2, 2018
Ripon College Ripon Community Run/Walk features a 5K, 10K and Half Marathon.
Saturday, May 5, 2018
Run the Bay Kids' Race – Features a Kids' Race with 100m dash and one-mile runs as well as 5K and 10K
Run 4 Home Kids' Run – Run inside the Neuroscience Group Field at Fox Cities Stadium. Features a 5K and Kids' Runs ¼ mile, ½ mile, and 1 mile.
Saturday, May 12, 2018
Sole Burner 5K – Includes a Kids Fun Run and activities during the morning.
Sunday, May 13, 2018
Mother's Day 5K
Saturday, May 19, 2018
Cellcom 5K and WPS Kids' Power Run – The Kids' Power Run is a three-quarter mile run for children ages 10 and younger. All waves will run through the Lambeau players' tunnel into the stadium for a lap around the field.
Saturday, May 26, 2018
Sam 5.0 – The Littles Tumor Foundation is hosting its annual "sam I am"…tumors I do not like them 2.5/5 mile run/walk for a cure. The events, which raises money and awareness for Neurofibromatosis, includes a kids race
June
Saturday, June 2, 2018
Kid's Day at Plamann Park – The day will start with a 5K or 1 mile family trail run through the park! Kid centered activities from 8 am to 12 pm throughout the park.
Saturday, June 2, 2018
Eagles Wings 5K – Family friendly event includes an untimed1K kid's race prior to the 5K.
Sunday, June 3, 2018
Oshkosh Community YMCA Kids Mud Run – Features an approximately 1 mile course with 14 obstacles.
Saturday, June 16, 2018
Father's Day 5K and 10K – Help celebrate fathers everywhere!
Saturday, June 23, 2018
Cut & Run – Cut the ribbon and run the new Loop the Lake. Event will celebrate the completion of the Loop the Little Lake Trestle Trail. Ribbon cutting at 9am with 5K to follow.
July
Wednesday, July 4, 2018
The Fox Firecracker 5K Run/Walk – 5K walk/run, as well as a quarter mile Kids' Run
Liberty Run – Quarter mile and half mile runs designed for youth.
Saturday, July 7, 2018
Kickin' It With the Cows Run/Walk – An extension of the Dairy Cares of Wisconsin fundraiser on the behalf of Children's Hospital of Wisconsin.
Saturday, July 14, 2018
Filthy Fun Kids Run – Fun and challenging adventure run/walk open to ages 4-17 years old
Thursday, July 19, 2018
Bubble Run – This is a short, non-competitive fun run that encourages young kids to be physically active. Summer Scamper with bubbles.
Saturday, July 28, 2018
Cole's Cancer Crusade – Event feature 20 different obstacles to symbolize the barriers and difficult circumstances children with cancer must overcome during a journey through treatment.
August
Saturday, August 11, 2018
Otto Grunski Runski – Features a 5K/10K Run-Walk and Dynamic Double. ALSO a 1K Kids Bubble Run.
The second annual 5K Dynamic Double: Run both the Grunski 5K and the Neenah CC 5K and pay just $35 for both and receive a pair of logoed FIT socks! For more information about the Neenah CC 5K, go to GetMeRegistered.com.
Sunday, August 12, 2018
Neenah Cross Country 5k – Featuring a half-mile and mile Kids Run at 6:15 pm. 5K starts at 7 pm.
September
Saturday, September 21, 2018
Community First Fox Cities Marathon Guardian Kids Fun Run – Featuring  mini-dash, quarter-mile, and half-mile runs
Saturday, September 21, 2018
Community First Fox Cities Marathon 5K Run/Walk
All Summer Long — Multiple Dates
Appleton Kids Fun Runs – June 10, 24, July 22, August 5, 2018
Neenah Summer Fun Runs – May 20, June 3, June 17, July 1, July 15, 2018
Oshkosh Summer Fun Run – June 3, June 24, July 15, August 5, 2018
Kids Run the Bases – After Every Saturday Timber Rattlers Home Game
KARS Kimberly Area Running Club Fun Runs – June 10, June 24, July 8
Looking for a trail to practice on? Here our 10 Family Friendly Trails.