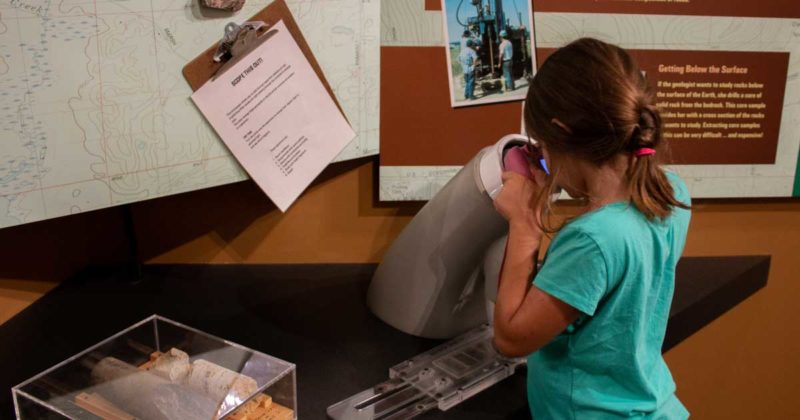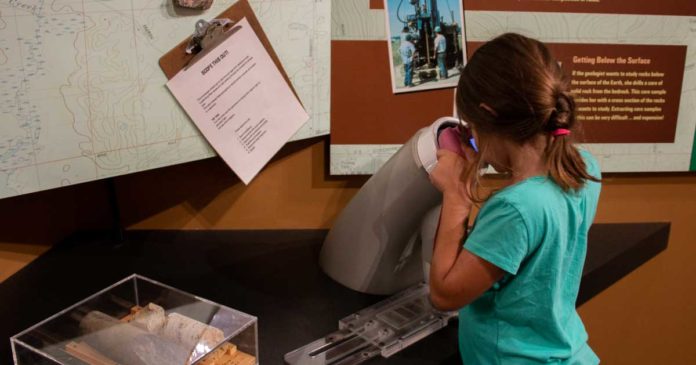 We want to see kids get excited about science and math! Check out these Science Museums in Wisconsin including one right in our backyard in the Fox Valley.
Weis Earth Science Museum
"The Weis isn't your grandfather's museum full of dusty old glass cases — although we've got some really old stuff here! Imagine a museum where you can make an earthquake, walk through a mine tunnel, shoot off a quarry blast, touch a dinosaur bone, and make it rain! That's the Weis!"
Find more things to do with kids in the Fox Valley here.
Wisconsin Science Museum
"Our goal is to make the Wisconsin Science Museum one of the country's preeminent science and technology museums, highlighting connections to Wisconsin both locally and globally. By combining research, industry, and hands-on exploration, the museum will create fun and inspiring experiences that encourage visitors of all ages to improve the world by being thinkers, doers, and science and technology advocates."
Find more things to do with kids in Madison here.
The Leonard R. Ingersoll Physics Museum
"The Leonard R. Ingersoll Physics Museum was conceived by Professor Snow and Professor Ingersoll in 1917 and was fully established in 1918 when the construction of Sterling Hall was competed. The establishment of this museum, known at the time as the Historical museum, made it one of the first museums of its kind in the country that focused on physics. Following Professor Ingersoll's death in 1958, the physics department renamed the museum to Leonard R. Ingersoll Physics Museum to honor his dedication to the success of the historical museum. Keeping with tradition, all our exhibits are designed by the faculty and staff, then constructed by the departmental shops, staff, and students to give the visitor a hands-on experience of the physics concept and to put physics in the fingertips of the young."
Find more things to do with kids in Madison here.
UW Madison Geology Museum
"Our museum serves both the scientific community and the public at large. In addition to the hundreds and hundreds of rocks, minerals, and fossils on display, our collection contains over 120,000 geological and paleontological specimens used in education and research. Our museum staff studies the history, evolution, and diversity of the Earth's geologic record and shares these new discoveries with our communities through our exhibits, programs, and publications."
Find more things to do with kids in Madison here.
Flyways Waterfowl Experience
"Our impressive waterfowl exhibits feature over 85 different North American waterfowl mounts, many displayed in beautiful backdrops depicting their natural habitats.
In addition to the actual birds, our interactive digital display allows you to see beautiful photographs of each species, hear their calls and read engaging and informative text describing each species' habitat, food preferences, breeding behavior and identification tips."
Discovery World
"Discovery World is Milwaukee's premier, non-profit science and technology center for the whole family.
Our 120,000 sq. ft. center offers fun and educational experiences and features interactive exhibits, the Reiman Aquarium, educational labs and programs, and other exciting activities.
Our unique, hands-on exhibits and programs focus on two areas – technology and freshwater sciences. We have eight learning labs that alone comprise of more than 10,000 sq. ft. of space!"
Learn more about Discover World here.