The health and well-being of our kids is vitally important to all parents. And we're thankful that we've been given the opportunity to talk with families about a health decision facing parents of kids five and older, whether they should get COVID vaccines, it has been a really loud and confusing couple of years and it can be hard to know who to listen to.
On this special bonus podcast episode of Let's Talk, Amanda Chavez and Liz Schultz are joined by Appleton locals, Dr. Lee Vogel and Sonja Jensen, to provide their expertise on vaccines for kids, and to answer questions that we and other parents have about this vaccine.
Tap the blue button to share with friends and the orange subscribe button above to subscribe and follow us on your favorite app for listening to podcasts. While you're there, rate and review to help us reach more families!
Thanks to our Sponsor
The Building for Kids seeks to be a reliable resource of information to promote the wellbeing of children and their grownups throughout our community. The BFK recently received a Communities for Immunity grant in support of their work to promote vaccine confidence. Communities for Immunity is made possible with funding from the Centers for Disease Control and Prevention and the Institute of Museum and Library Services. For more information, visit www.communitiesforimmunity.org.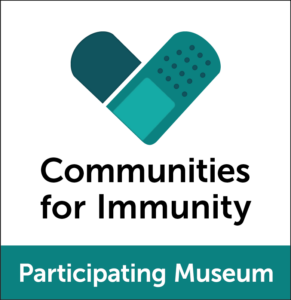 Meet our Guests
Dr. Lee Vogel, Mosaic Health
Dr. Vogel is a family physician and geriatrician. She also has served as the medical advisor to the Board of Health in the Appleton City Health Department for approximately 30 years. Passionate about educating, she is a faculty teacher of Family Physicians in a residency program at the Mosaic Family Health Clinic, which trains family medicine residents.
Sonja Jensen, City of Appleton
Sonja Jensen is the interim health officer with the City of Appleton Health Department. She is also the Deputy Director with the health department and has worked with the city department for eight years.
Episode at a Glance
What COVID looks like in the Fox Valley
COVID & Kids
COVID Vaccine Questions & Concerns
Addressing Myths
How the Vaccine was Developed
Parenting in a Pandemic
Importance of Community
Links
Other Episodes
Support our Podcasts: Let's Talk!
Tell your friends! 
Share Let's Talk on social media
Fill out and share our brief form to let us know what you're thinking about
Want to be on an upcoming parent panel? Sign up here!
If you are a business that supports families, you can help bring these important conversations to area families by sponsoring episodes of Let's Talk!