Gather up the kiddos and hit the road – it's time for a summer day trip! Located only an hour from Appleton, Manitowoc offers families a fun afternoon full of adventure, treats and memories!
There is so much to see and do in Manitowoc and the surrounding area. Here are some of the best noteworthy and budget-friendly spots to check out!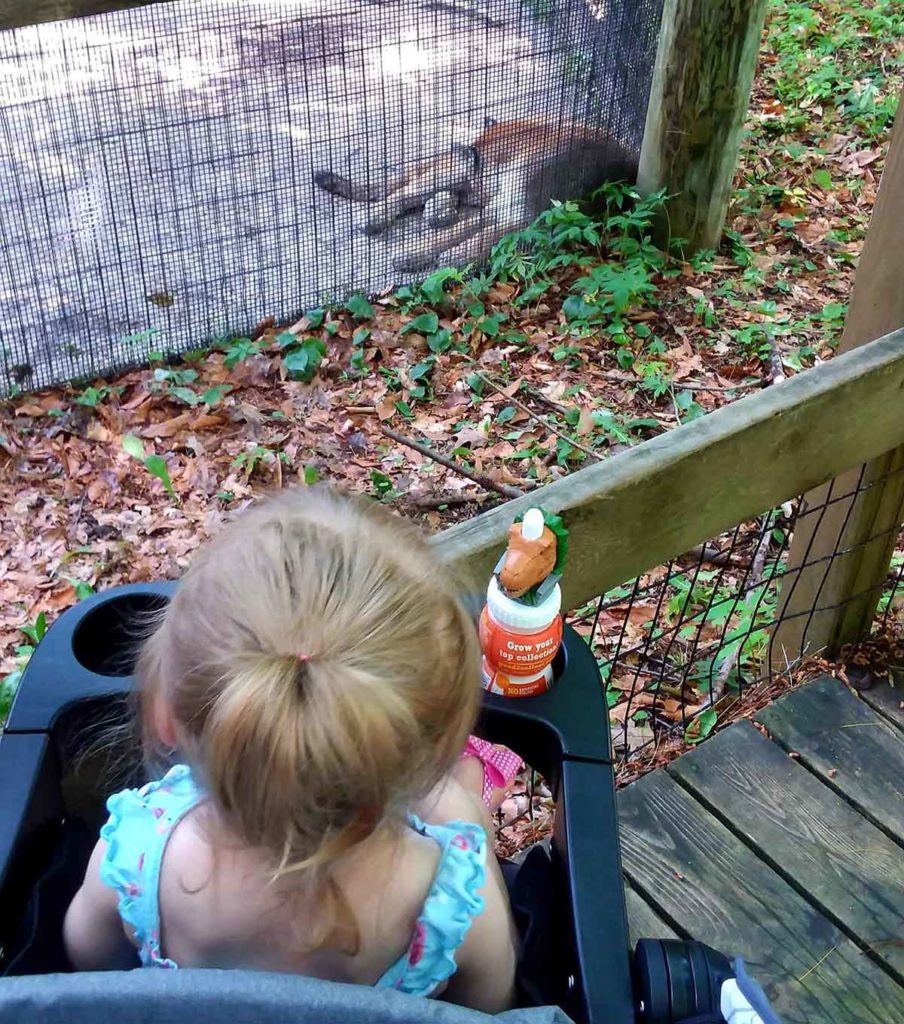 Things to do with Kids in Manitowoc
Lincoln Park Zoo
There's nothing cuter than fuzzy animals! The Lincoln Park Zoo offers FREE admission and parking and invites families to walk through and see their collection of almost 200 animals! The zoo is home to black bear, cougar, bald eagles, and more. It is well-paved and easy to navigate for young walkers and those with strollers.
USS Cobia
The Cobia is a celebrated Gato-class diesel-electric submarine that completed six war patrols in 1944 during the height of World War II. It is considered an intricate part of naval history for helping lead the United States to take Iwo Jima after sinking two vessels containing a Japanese tank battalion of twenty-eight tanks. The 312-foot sub was later dry-docked in the Manitowoc harbor. It is a major exhibit for the Wisconsin Maritime Museum and visitors can tour the sub to see where sailors ate, slept, and lived.
Viewing the sub is from the ground is free, however, there is an admission fee for touring the sub and admission to the museum.
Sputnik IV Crash Site
Did you know pieces from a famous Soviet satellite crash-landed in Manitowoc in 1962? A silver metal ring marks the exact spot in the road on 8th and Park street where it landed! While it is not fancy, it's still cool to stand in a spot where history was made! A plaque on the sidewalk also commemorates the crash. If you're curious about the 20-pound metal object that was recovered, it is on display at the nearby Rahr-West Art Museum!
FREE to see the site, admission to the Rahr-West Museum is also FREE, but a donation is appreciated.
Beerntsen's Confectionary
Step into this historic candy shop located downtown Manitowoc. It opened in 1932 and has been providing visitors with delicious chocolates and treats ever since! From decadent goodies like Raspberry Ganache Jewels to Old-fashioned Sponge Candy and homemade suckers, Beernsten's has something sweet for everyone in the family!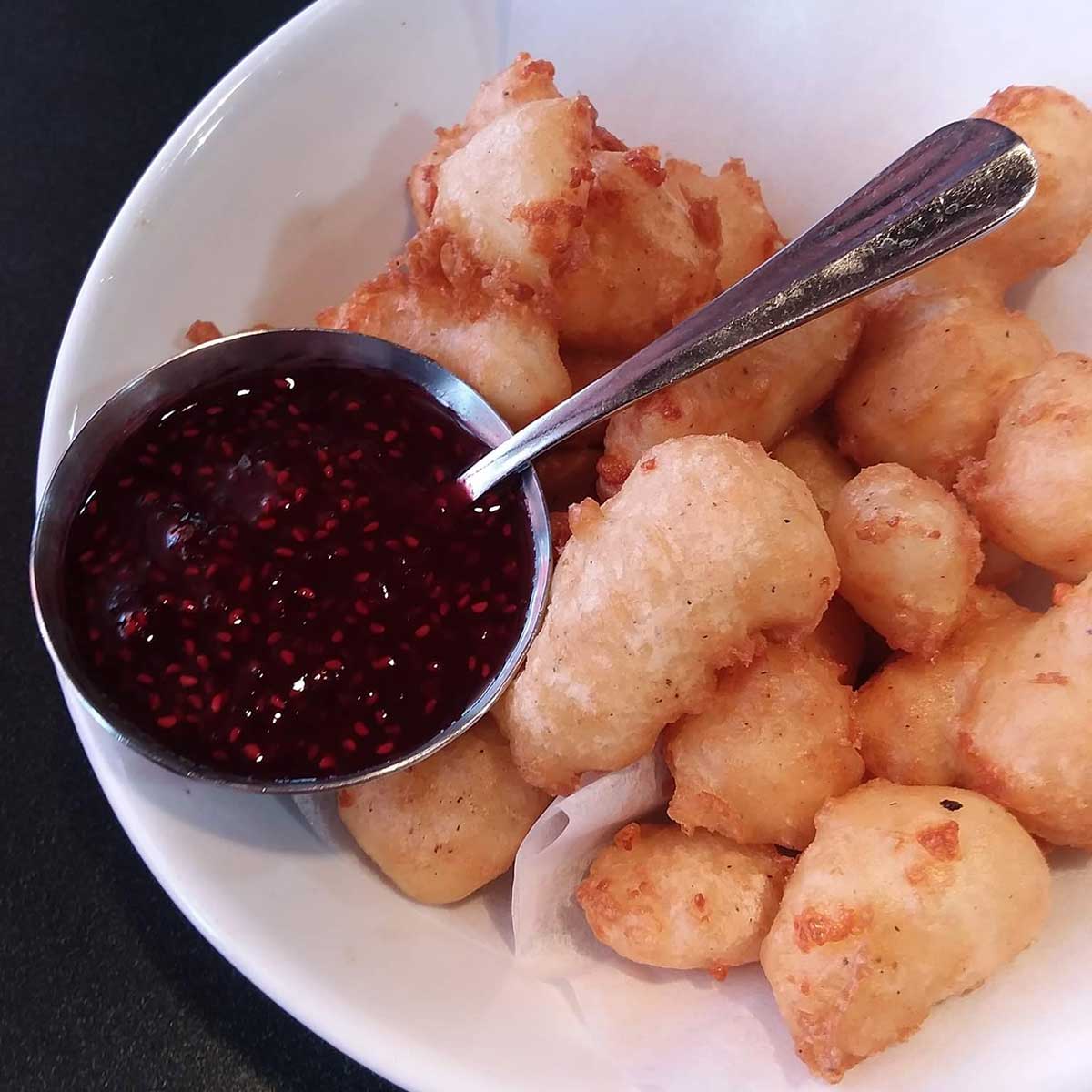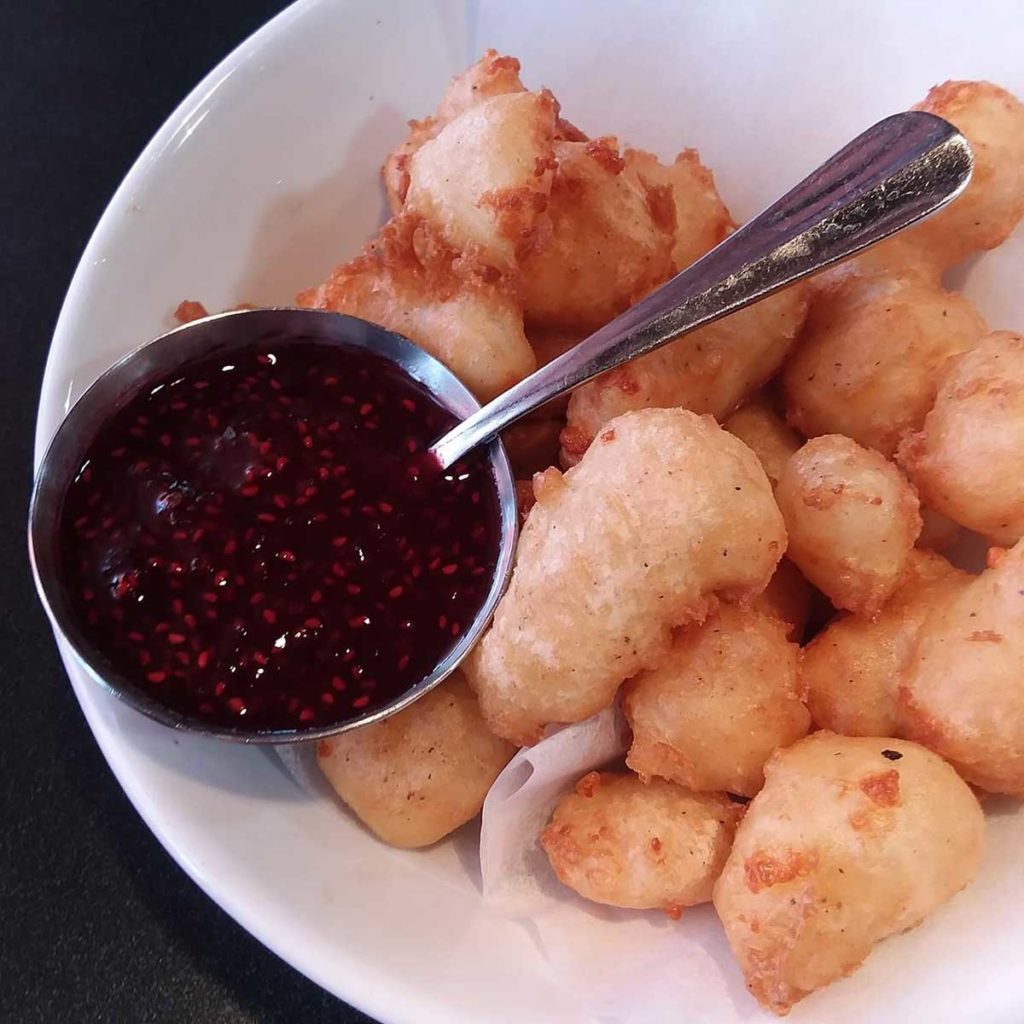 Where To Eat in Manitowoc with Kids
The Courthouse Pub
Don't let the name fool you, instead, let your tastebuds do the talking! This historic eatery offers impeccable dishes for all! Adults can enjoy digging into the most delicious cheese curds served with raspberry preserves and kids 12 and under can order from the "juvenile justice" menu. All kids entrees come with complimentary jello squares and crackers as a starter. The restaurant includes original historic building features that date back to the 1930s and boasts a wall-size photograph of its past. From the food to the atmosphere, it's a must-try!
Cedar Crest Ice Cream Parlor
No trip is complete without giant, chilly scoops of Cedar Crest ice cream, proudly made in Manitowoc! Step into their parlor, which connects to their factory, and taste one of many homemade flavors like Super Madness, Caramel Collision, Blueberry Waffle Cone, and more. Before leaving, don't forget a selfie with their giant fiberglass lawn cow, Bernice!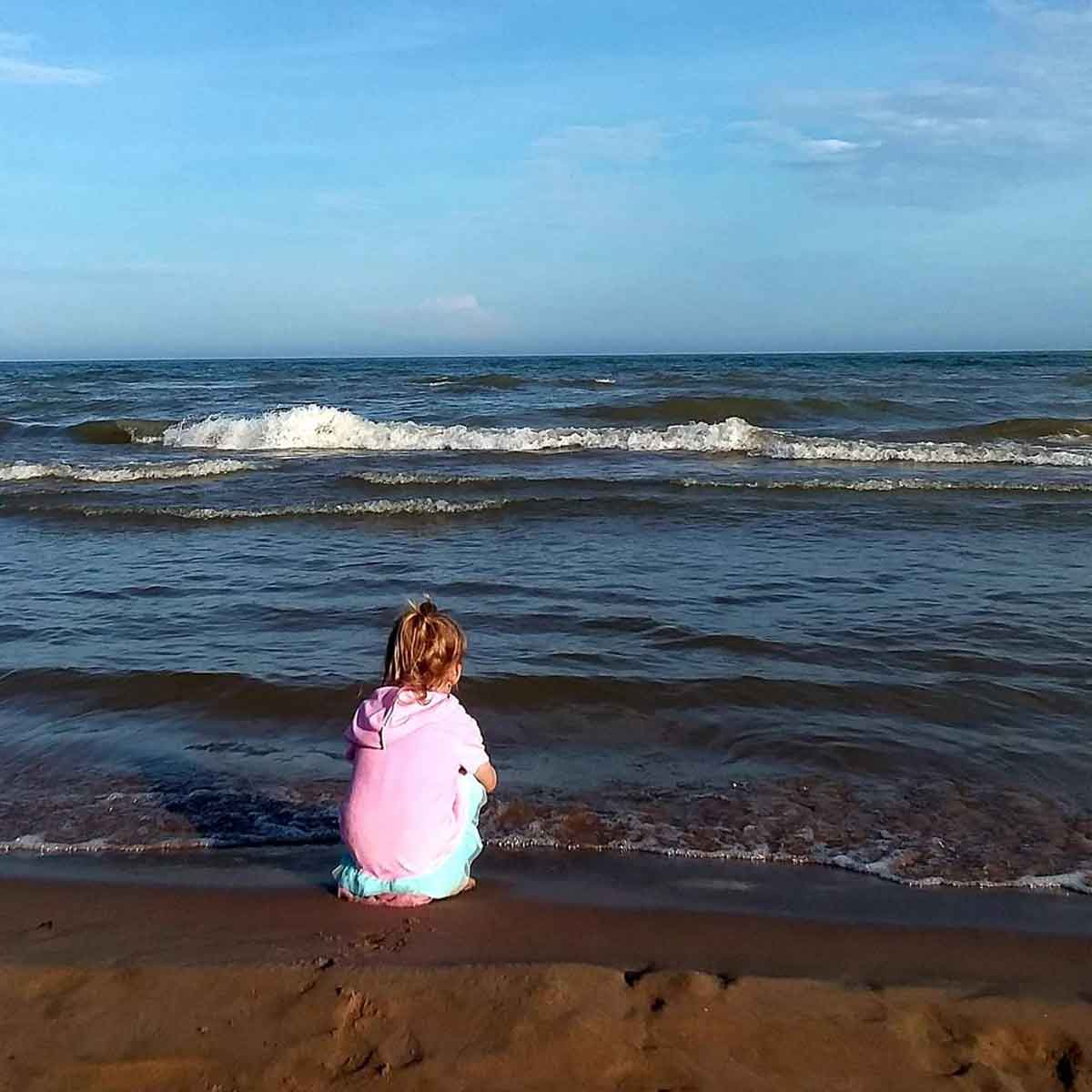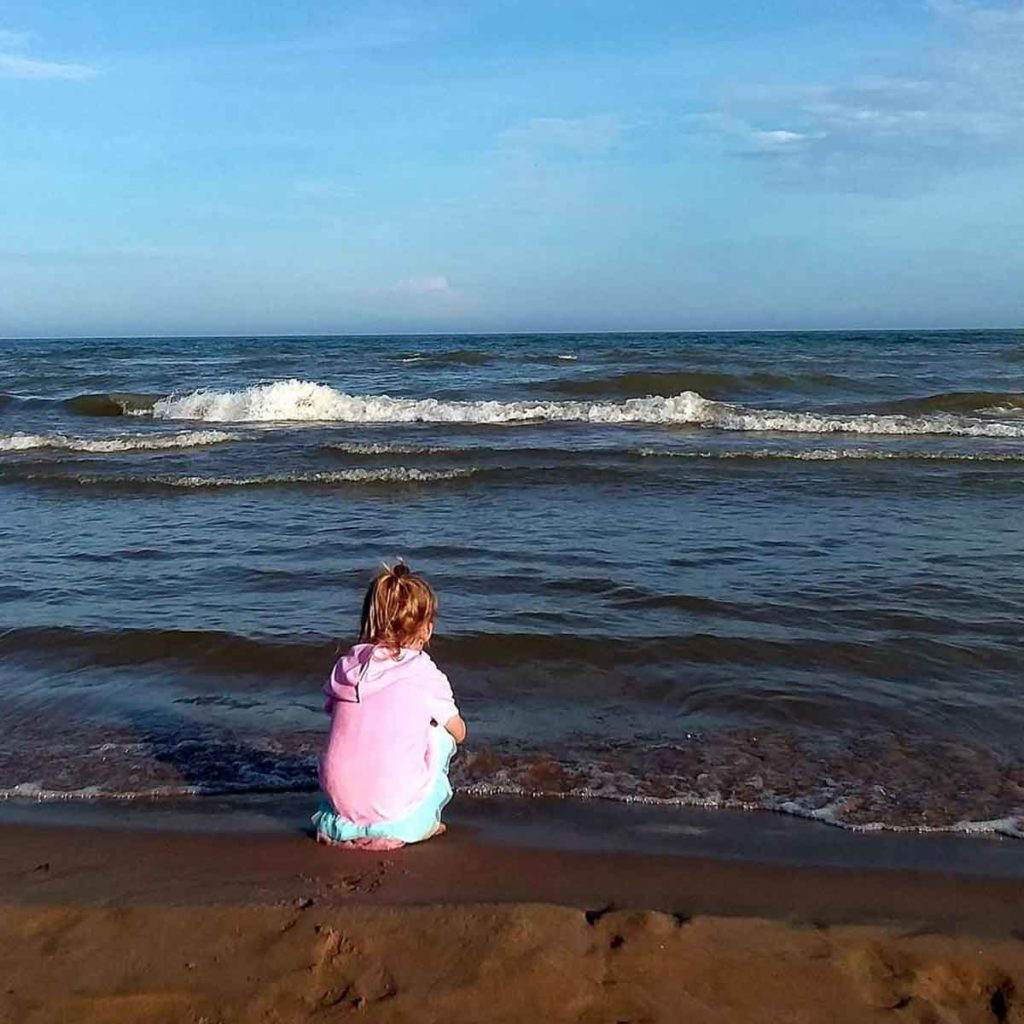 Where to Unwind
North Breakwater Lighthouse
Take a scenic walk with the family out to one of the beautiful lighthouses in the area. Built in 1918, the north lighthouse is a stunning 52 feet above the lake waters. Sit on the bench nearby and listen to the waves or watch for big ships in the distance. The walk to the lighthouse is stroller-friendly and of course, offers many picture taking opportunities. It is best to park near the marina and enter the walkway.
FREE Parking.
Neshotah Beach
Just on the outskirts of Manitowoc is one of the best beaches in Wisconsin! Neshotah beach in Two Rivers boasts a clean, sandy shoreline with a gorgeous view of Lake Michigan. Sit in the sun and relax, practice yoga on the beach, play games with your family, or take a dip in the lake! Basketball and volleyball courts are on-site as well as many picnicking spots. Shower and bathroom facilities are also available and there is ample parking across five lots.
FREE parking and admittance.
From taste testing candies and visiting animals at the zoo, this area has a lot to offer. Next time you are looking to get out of the Valley and explore, head to Manitowoc and make some amazing family memories!