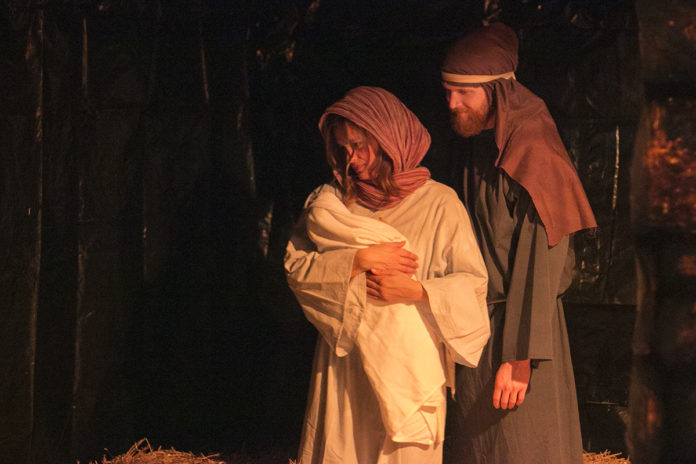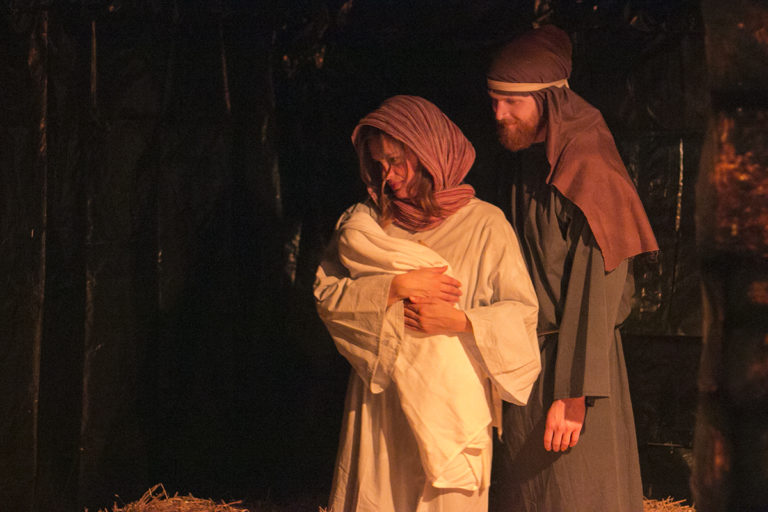 Enjoy one of these live nativities in Northeast Wisconsin with your family as you experience the meaning of Christmas and the birth of Jesus.
Saturday, December 1, 2018: 4 – 7 pm
Martin Luther Evangelical Lutheran Church and School, 1526 Algoma Blvd, Oshkosh, Wisconsin 
This Live Nativity is outdoors and can be drove or walked through. Enter by vehicle or on foot from Algoma Blvd. Follow the Scripture passages through the lot and exit onto Elmwood Ave.
Saturday, December 7, 2018: 5:30 – 6:30 pm
Emanuel Lutheran Church and Learning Center, 200 E Quincy St, New London, Wisconsin
Holiday Parade and Live Nativity – Friday, Dec. 7: Emanuel is participating in this year's New London Holiday of Wonder Parade and we'd love to have your family walk with us! We'll be walking with candles, singing some Christmas carols, and passing out invites to Christmas worship services – all ages are welcome! We will meet in the church sanctuary at 5:30 PM and will walk together to the parade for a 6:00 PM start. The parade is downtown New London. If you plan to join us, please register with the office (920-982-5444) so we can plan on enough candles for everyone. Following the parade, everyone is invited to Emanuel's Live Nativity event back on campus: Enjoy a beautiful re-enactment of the Christmas story along with a chili supper and great fellowship,
followed by a concert of live music by Stephen Bautista in the church
sanctuary. Questions? Contact Pastor Marcus Schulz
(mschulz@emanuelnl.org).
Wednesday, December 12, 2018: 5:00, 5:30 & 6:00 pm
Our Saviour Lutheran Church, 120 S. Henry St., Green Bay (corner of Deckner and Henry), Wisconsin
Come see the Christmas story unfold at our Live Nativity. Experience live actors, live animals and song. Enjoy soup supper in the gym, along with cookies and beverages. A free will offering will be received. Please bring non-perishable (non-expired) food for Manna for Life food pantry. Everyone is welcome!
www.facebook.com/events/133025437398878
Wednesday, December 12, 2018: 5:30 – 8:30 pm
Alleluia Lutheran Church, 6725 Elmro Rd, Greenleaf, Wisconsin
Friday, December 14, 2018: 6:00 pm
Peace Lutheran Church, 1228 S Park Ave, Neenah, Wisconsin
www.mychurchevents.com/calendar
---
*Every other year – NOT 2018
Appleton Alliance Church, 2693 Grand Chute Blvd, Appleton
Streets of Bethlehem is a 360 degree experience. Walk through the streets and shops of Bethlehem as you see, hear, smell, touch, and taste what life was like the night of Jesus' birth. This FREE indoor event is all age appropriate and fun for the whole family. Be prepared, lines can be long. Strollers are allowed for waiting in lines. Bring activities to occupy kids if lines are long. This is a semi-annual event.