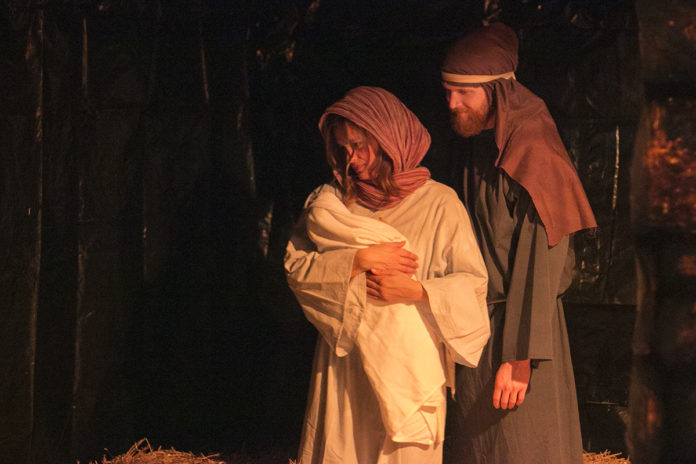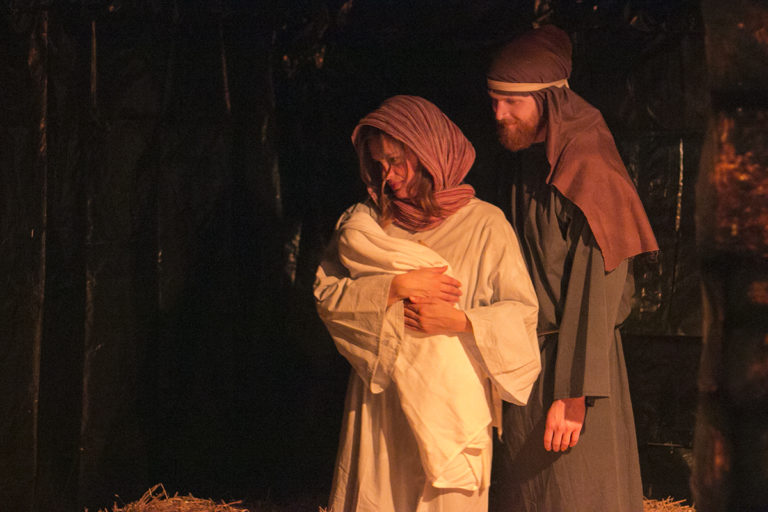 Enjoy one of these live nativities in Northeast Wisconsin with your family as you experience the meaning of Christmas and the birth of Jesus.
Friday, December 1, 2017: 5 pm, concert at 7 pm
Emanuel Lutheran Church and Learning Center, 200 E Quincy St., New London
Come in for some chili and some Christmas treats and warm yourself with some wonderful fellowship. Chili will be served from 5 pm until the supplies run out. The live nativity program will run from 5 – 7 pm, and will include several animals such as sheep, goats, a donkey, and even a camel. At 7 pm there will be a Christmas concert held in the church lead by the Branches Band. All are welcome. For additional information contact the church at (920) 982-5444.
Saturday, December 2, 2017: 4 – 7 pm
Martin Luther Evangelical Lutheran Church and School, 1526 Algoma Blvd, Oshkosh 
This Live Nativity is outdoors and can be drove or walked through. Enter by vehicle or on foot from Algoma Blvd. Follow the Scripture passages through the lot and exit onto Elmwood Ave.
Friday, December 8, 2017: 6 – 7:30 pm
Peace Lutheran Church 1228 S Park Ave, Neenah
Outdoor live nativity on the front lawn. FREE and all ages welcome. Enjoy complimentary refreshments starting at 6pm, while you listen to the account of Jesus' birth, approximately every half hour beginning at 6:30, the beautiful voices of the choir, and the merry company of live animals!
www.facebook.com/events/1522272011200608
Wednesday, December 13, 2017: 5:30, 6 & 6:30 pm
Our Saviour Lutheran Church, 120 S. Henry St., Green Bay (corner of Deckner and Henry)
Come see the Christmas story unfold at our Live Nativity. Experience live actors, live animals and song. Enjoy soup supper in the gym from 5 – 7 pm, along with cookies and beverages. A free will offering will be received. Please bring non-perishable (non-expired) food for Manna for Life food pantry. Everyone is welcome!
www.facebook.com/events/133025437398878
Thursday, December 14 – 17, 2017: 5:30 – 9 pm
Appleton Alliance Church, 2693 Grand Chute Blvd, Appleton
Streets of Bethlehem is a 360 degree experience. Walk through the streets and shops of Bethlehem as you see, hear, smell, touch, and taste what life was like the night of Jesus' birth. This FREE indoor event is all age appropriate and fun for the whole family. Be prepared, lines can be long. Strollers are allowed for waiting in lines. Bring activities to occupy kids if lines are long. This is a semi-annual event.