Balloon rallies and festivals are a fun event and a great way to see these beautiful hot air balloons up close! These festivals are FREE, cheap, or inexpensive fun for the whole family. Here are a couple of options at sunrise or sunset. Grab your blanket, snacks, and camera!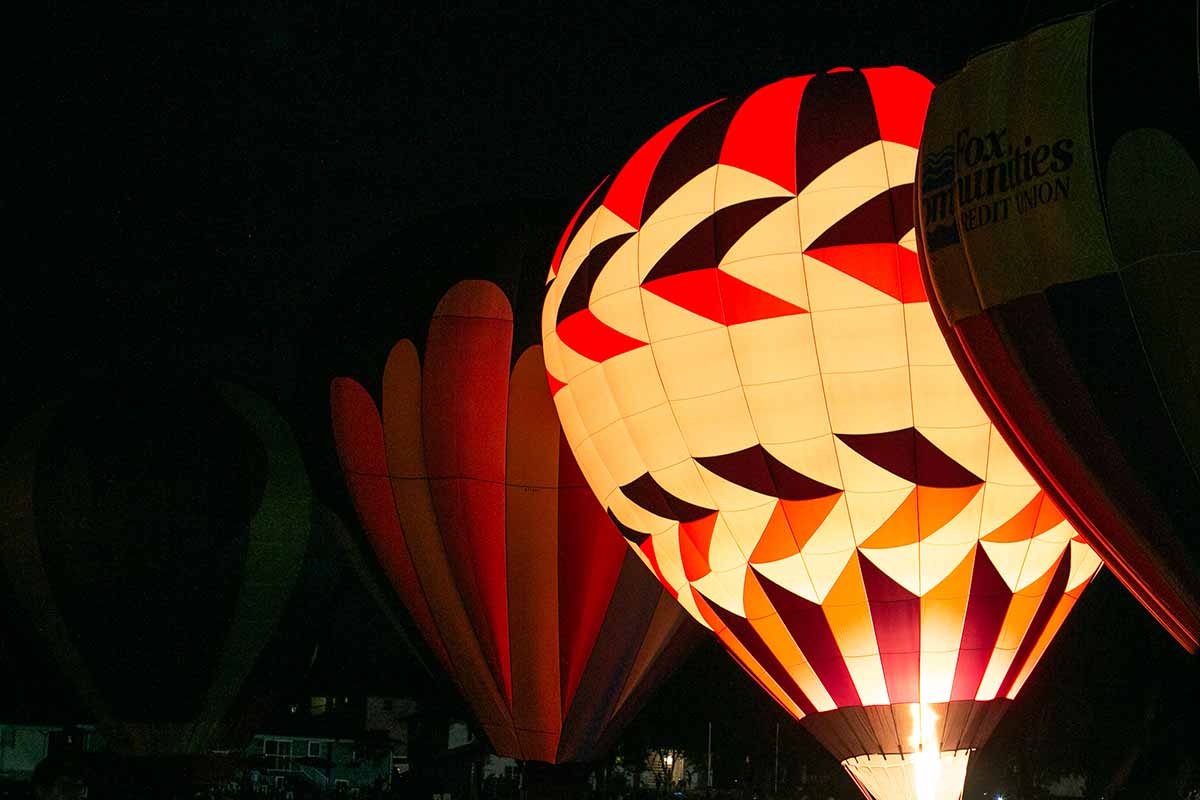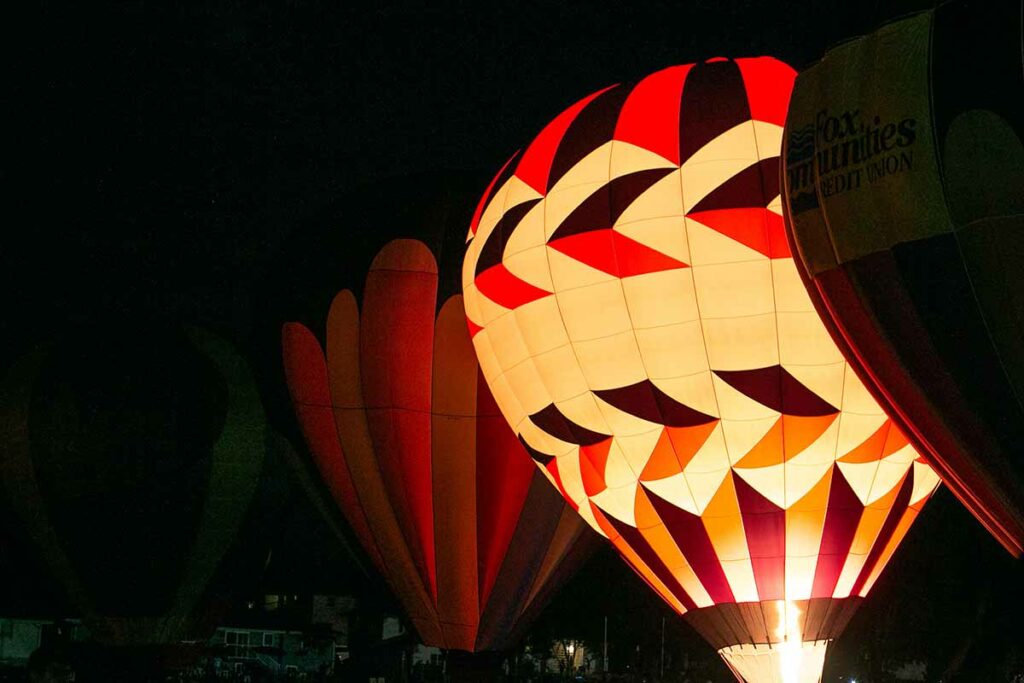 Summer Fun in the Park-Flight Night: Darboy Community Park, Appleton
Wednesday, August 10, 2022, 5:30 – 7:30 pm
FREE. Kites, balloons, music, craft projects, bounce house, popcorn, hot air balloons, & Barrell Train rides. Presented by Kiwanis Club of Darboy. You can find more information and updates on Facebook.
Hamburger Fest: Rock Ledge School Grounds, Seymour
Saturday, August 12 – Sunday, August 13, 2022
The Hamburger Festival in Seymour offers 2 days of hot air balloon ascensions, both morning and evening, and activities including a car show, kites, live music, food, free bouncy houses, magic show, ketchup slide and more. Balloon viewing is FREE. Check out our tips!
Lakeshore Balloon Glow
Friday, August 19, 2022
Enjoy an evening filled with glowing hot air balloons, delicious food trucks and cold drinks, family-friendly activities and entertainment, fireworks, and more! Updates on Facebook.
Enjoy Northeast Wisconsin with family and friends this summer! Find more than 275 things to do with the 2022 Go Valley Kids Summer Bucket List.
Save