Melissa Janssen and her mother, Ann, were inspired to create a spectacular Halloween yard display in their Appleton neighborhood by their love for Halloween. This fall marks their third year carrying out their goal to share their Halloween spirit with as many families as possible with a not-too-scary Halloween treat — Bone Hollow Cemetery.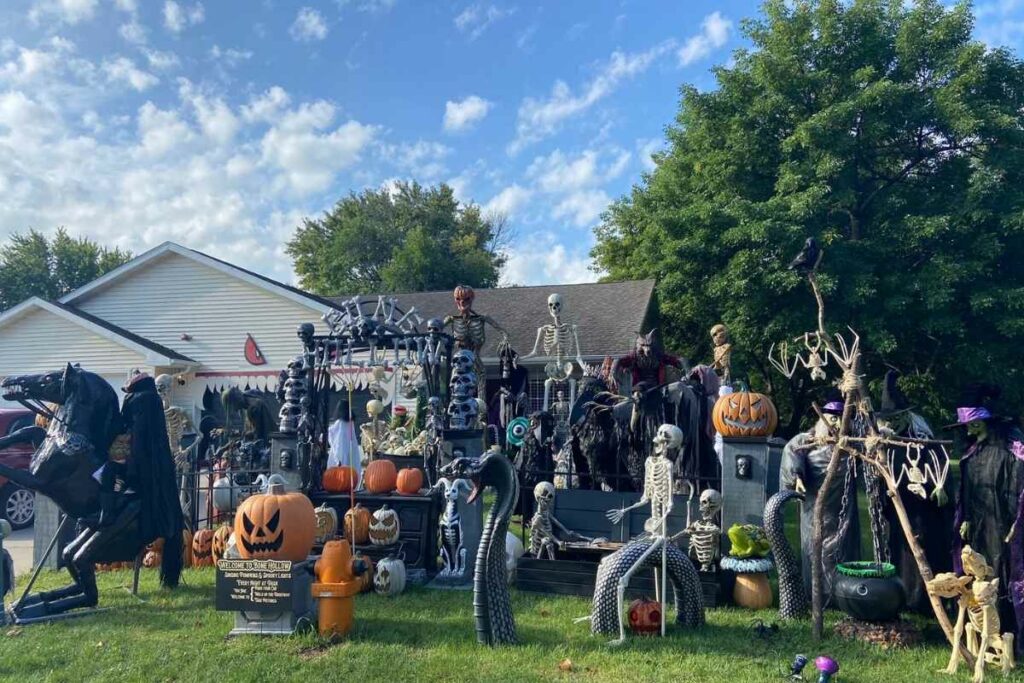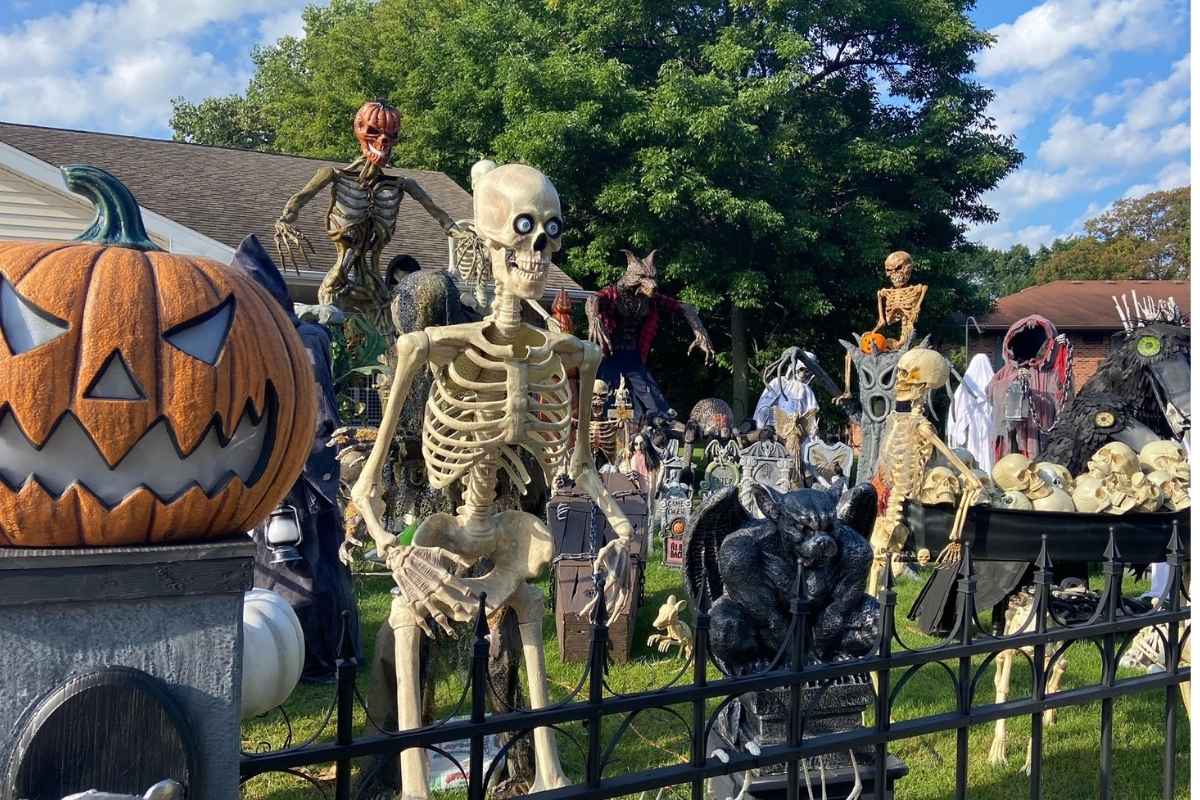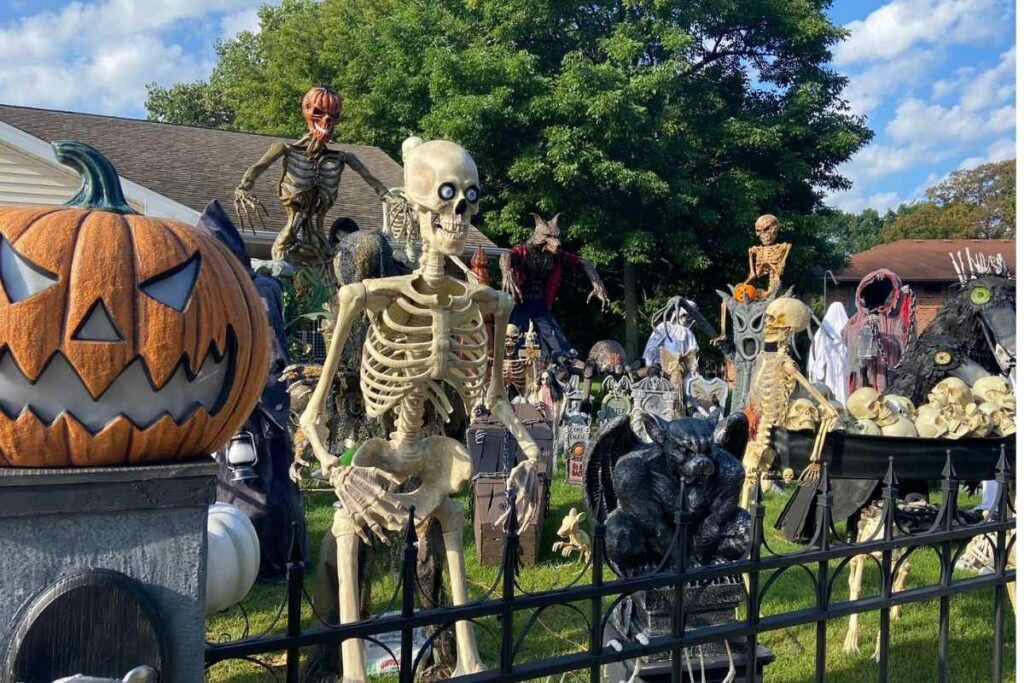 About Bone Hollow Halloween Yard Display
Families can view Bone Hollow Cemetery any time of day, and Melissa and Ann were careful to keep the display friendly for all ages with no gore or jump scares.
Find a spider that spans 10 feet, two giant 12 feet tall skeletons, giant Venus flytraps, and a garage monster that chews. There's a spooky tree and a raven king, witches, cats, pumpkins, and more!
After dusk, you'll be able to see many cool lighting effects and a fun singing pumpkin projection. The pumpkins will sing from dusk until 9:30 pm nightly. The display is up and running rain or shine!
New for 2022 at Bone Hollow
Eye-Spy self-guided activity to find spooky things in the display
Life-sized Headless Horseman
Sidewalk chalk to leave a pumpkin drawing on the driveway or sidewalk
Large handcrafted Venus flytraps
Bone Hollow Cemetery has a Tiktok where you can see daily videos showing the DIY process of prop making and behind-the-scenes looks at the display.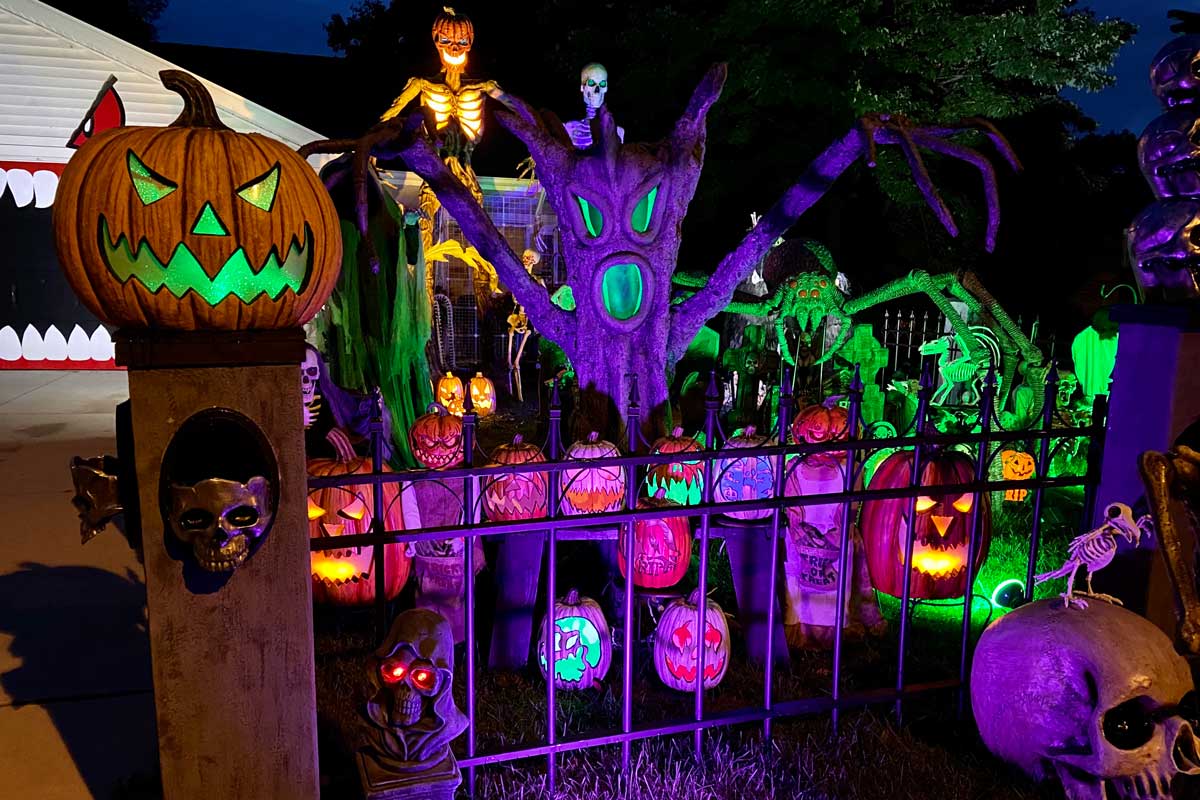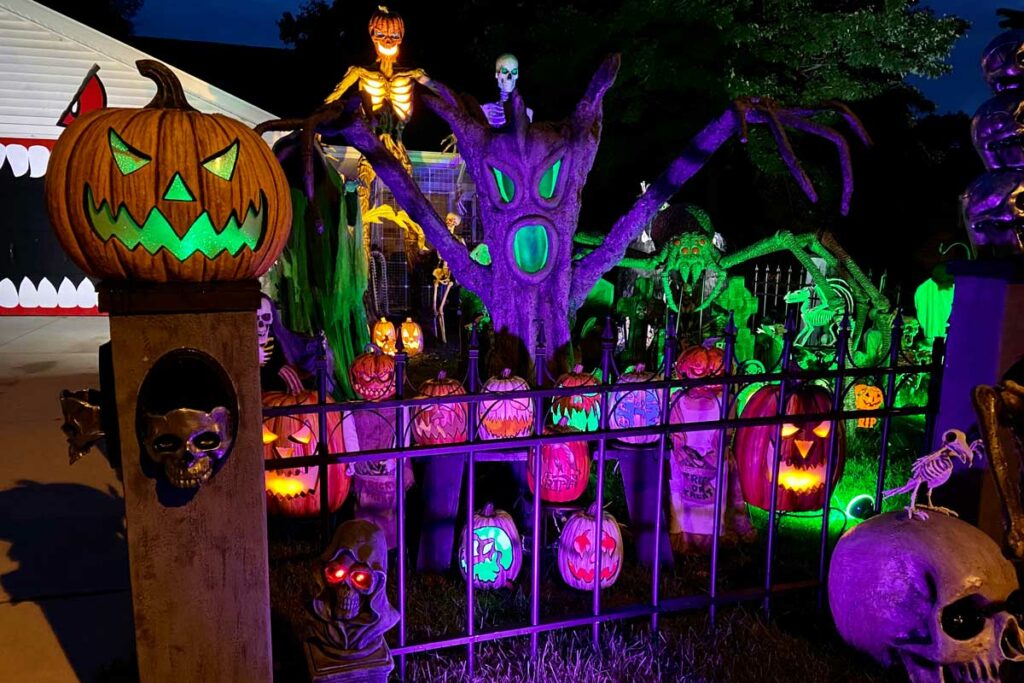 Bone Hollow Halloween Yard Display 2022 Hours & Location
Where: 1509 East Cass Street
When: September 16 – November 1, 2022
Best viewing after dusk!
Check out their Facebook page for updates as we get closer to Halloween!