Town Square Community Center in Green Lake is hosting a dinosaur-themed, mammoth-sized day of family fun Saturday, June 12 for just $20 a family (or $5 a person)! Activities include dinosaur-themed games, arts and crafts, educational presenters, unique photo opportunities, and The Colossal Fossil Exhibit. Tickets are now available!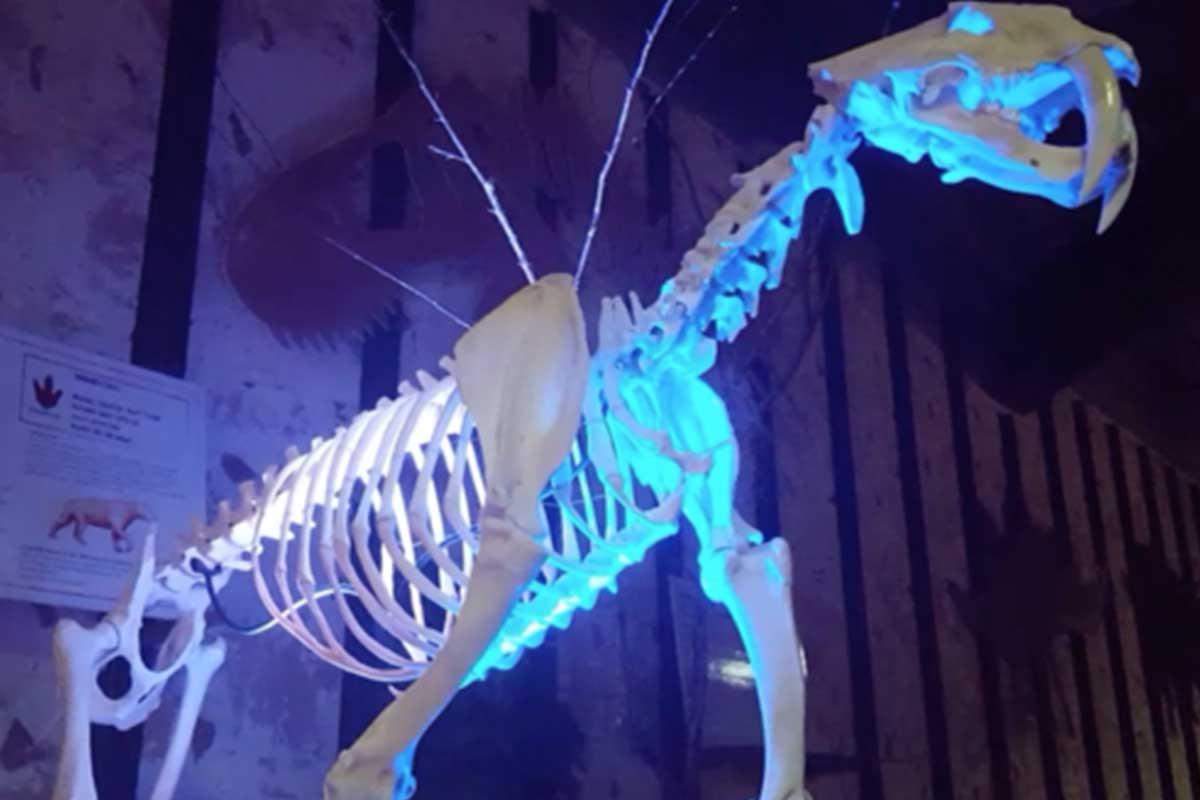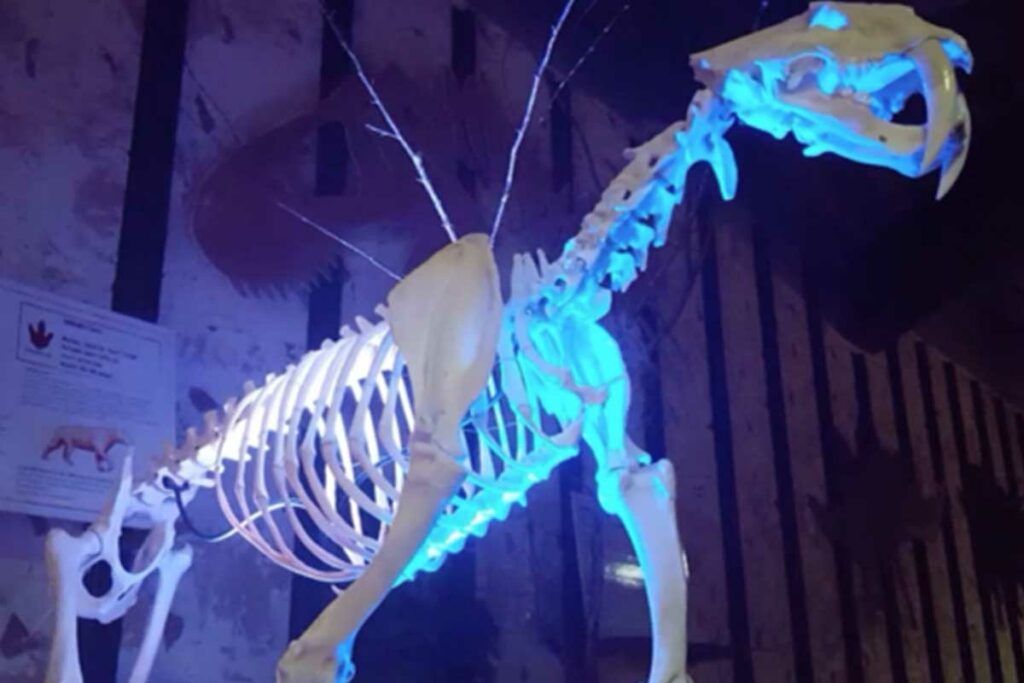 Colossal Fossil Exhibit
See the amazing Colossal Fossil Exhibit, filling the Town Square Ballroom with 1,500 square feet of giant, real dinosaur bones and learning opportunities, including a real Whale Skeleton. Go right inside the mouth of a life-sized, 50-foot whale. Visit an Ice Age camp, where you will learn about primitive skills and Ice Age Mammals. And see dozens of other dino-mite exhibits.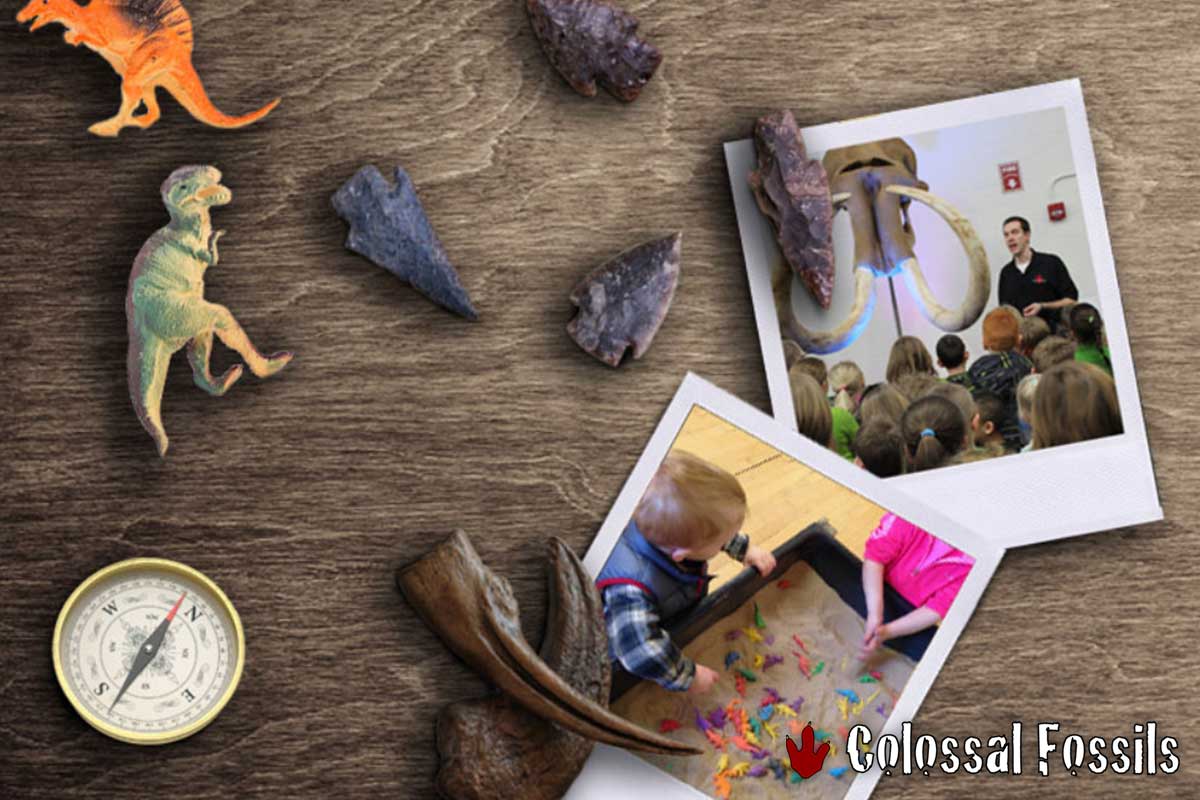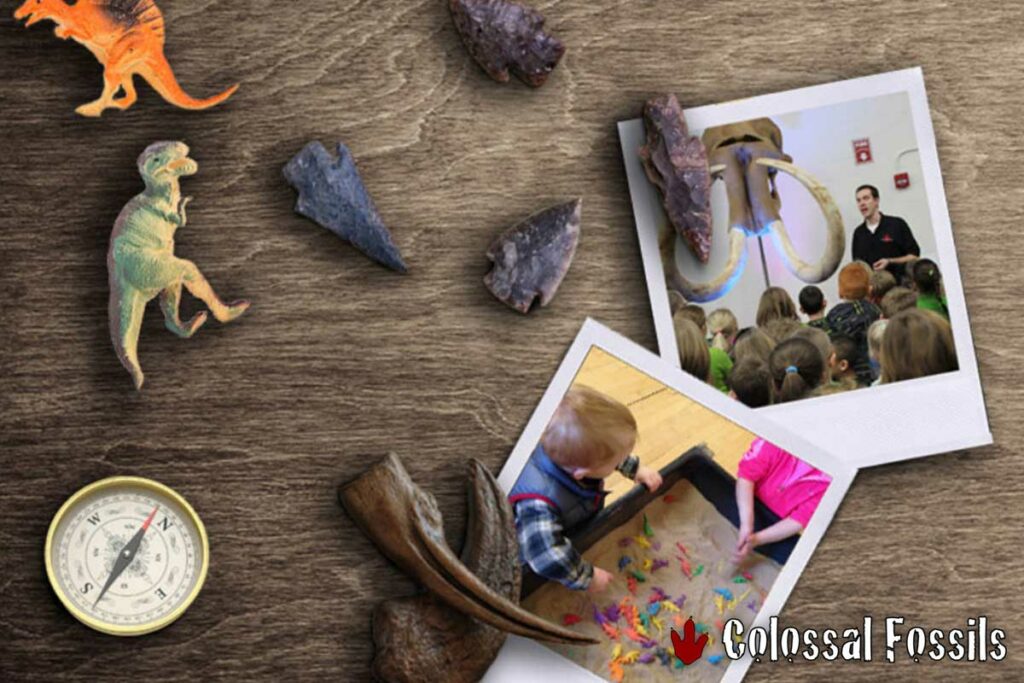 Carnival-Style Games & Activities
Velociraptor Egg Shuffleboard – It's such an old game that, yes, the dinosaurs played it, too. (kidding!) Challenge your friend or parents to a game and see who scores the most.
Triceratops Ring Toss – Toss rings to 'capture' a dinosaur to win a prehistoric prize.
Archaeological Bone Dig – Indiana Jones, move over. Here's your chance to dig for REAL bones, teeth, and riches.
Stegosaurus Wheel of Fortune – Spin the wheel, try your luck, and win a Jurassic prize.
Cave Rock Painting – Decorate your cave with prehistoric rocks that you've painted yourself. 
Dino-Slime Making – Where there are dinosaurs, there's slime! Make your own wonderfully icky, gooey slime to bring home with you. 
Face Painting – Get your dino on. Which prehistoric creature would you like to be?
Dino Diner – Chomp. Chomp. Chomp. Stop in for a Sheboygan hot dog, chips, and pop. 
Prehistoric Egg Hunt – Let the hunt begin! Find six famous dinosaurs hiding from you around the Town Square building. Bring them back alive, and earn your paleontologist certificate.
Fred Flintstone Feeding Frenzy – Parents! It's your turn. Win this giant turkey leg eating contest to be inducted into the Loyal Order of Water Buffalos and get crowned Grand Poobah. Additional entry fee.
Dino Daze Event Details
Date: Saturday, June 12, 2021
Time: 9:00 am – 4:00 pm
Location: Town Square Community Center
Tickets: Tickets can be purchased online OR in-person before and at the event. Purchase online 

$5 per Person
$20 per Family – 4 or more
$10 – Fred Flintstone Feeding Frenzy
Kids ages 3 and under are FREE!