Special Thanks to the Easter Seals Wisconsin Disability HelpLine of Outagamie County for providing this resource list of recreation opportunities for youth and young adults with special needs in the Fox Valley Region!
About Easter Seals Wisconsin
Nearly 1 in 5 Americans will experience a disability at some time in their lives. In Wisconsin, that translates to nearly one million people. And, too often, people with disabilities are unable to access the services and support they need.
For over 90 years, Easter Seals Wisconsin has provided a variety of programs for people with disabilities including vocational rehabilitation, respite services, camping and recreation, information and referral, and public education. Services are designed to help people with disabilities live independently, become self-sufficient and enjoy life more fully.
One of the oldest, charitable organizations in the state, Easter Seals Wisconsin currently serves close to 10,000 children and adults with disabilities and their families each year throughout Wisconsin.
2018-2019 Resource Guide
Recreational Opportunities for Youth & Young Adults with Special Needs
Aquatics/Swimming
Appleton Parks and Recreation Department
The Special Needs Beginner Class is for children ages six and up who may have mild to moderate disabilities or who may require more of an intimate learning environment to maximize their potential. Participants are given time to practice skills while positive and corrective feedback is given on how to improve. Contact the Program Supervisor at 920-832-3926 for any special requests prior to the start of class.
CP Aquatic Center in Green Bay
Offers classes in four program areas: Aquatic Therapy, Specialized Exercise, Swim Class and Health & Wellness. The two warm water pools are equipped with handicap-accessible features, including handrails and pool ramps. Pools are open to the public, no membership fees are required. For a complete class listing, more information, or to register for a class call 920-337-1122, or visit

www.wearecp.org

and click on the Aquatic Schedule link.
Fox Cities YMCAs
Open swim and private swim instruction for children with special needs is available at Fox Cities YMCAs. Call Philipp Herzog at 920-954-7628 with questions or for information on how to register at the Appleton location. To find out details about open swim and private lessons at Heart of the Valley YMCA, contact Erin Brennan at 920-830-5714. Open Swim and private lessons are offered at Fox West. Contact Nikki Boyd at nboyd@ymcafoxcities.org or 920-560-3412 to learn more. Additionally, the Neenah YMCA also offers private swim lessons and open swim. Contact Angie Kennedy at 920-886-2132.
Oshkosh YMCA
To learn more about swim lessons for individuals with special needs at the 20

th

Avenue YMCA, call Lisa Bifano at 920-230-8913 or email lisabifano@oshkoshymca.org. Dan Braun would be happy to answer your questions about offerings at the Downtown location. He can be reached at danbraun@oshkoshymca.org or 920-230-8915.
Swimtastic Swim School in Appleton – Provides private, semi-private, and group lessons for children with disabilities all year round. Parents appreciate the easy registration process, flexible class times, small class sizes, individual attention, and professional staff. Swimtastic has a fun and relaxing environment with 90-degree water, palm tree shower, and water slide. For more information contact 920-722-7946 (SWIM) or sign up online at

www.swimtastic.com
Baseball/Softball
Discovery League
Part of Neenah Baseball, Inc., Discovery League provides an "organized baseball opportunity" for people ages four and up with special needs. Games are played on Sunday evenings from 6:00 – 7:30 pm at Southview Park in Neenah from mid-May through July. For more information, contact Kathy Delchambre at 920-734-5641.
Kimberly High School Baseball Camp
Kimberly High School's "A Difference Maker" baseball camp for kids with all types of disabilities & their siblings is held each fall. This FREE camp is organized by the Kimberly High School baseball players & coaches. Participants must be in grades 1-12 and receive a free t-shirt & treats. The camp is held rain or shine. Registration is required. Information can be obtained by contacting head coach Ryan McGinnis at rmcginnis@kimberly.k12.wi.us or student Nathan Endries at 18nendries@kimberly.k12.wi.us.
Miracle League – Fox Valley & Green Bay
The Miracle League, with locations in Appleton and Allouez, is an organized baseball league for kids ages 4-19 with cognitive and/or physical disabilities. Two unique features of the league are that the player is paired with a volunteer buddy and the games are played on an accessible rubberized field. Games are played on weeknight evenings at John Wollner Fox Cities Miracle League Field in Memorial Park in Appleton and Resch Miracle Field and the Favre Family Miracle Recreation Area at Allouez Optimist Park in Allouez. Register early for a spot on a team roster. For more information about the Fox Valley league, visit

www.foxvalleymiracleleague.com

or email mlfoxvalley@gwicc.org. To learn more about the Green Bay league, check out

www.greenbaymiracleleague.com

or email liegeoispaul@aol.com .
Biking/Running
iCan Bike Camp
Riding a bike is not only a great social or family activity, it can also increase an individual's independence! iCan Bike is a five-day camp offered annually in Oshkosh with 75 minute sessions each day designed to teach youth and adults with disabilities to ride a conventional two-wheeled bike. To inquire about date or to sign up, please go to

www.covey.org

myTEAM TRIUMPH Wisconsin – myTEAM TRIUMPH-WI uses a teamwork approach and community focus in endurance athletics to create communities that embrace, celebrate, and empower those with diverse abilities. Program provides the opportunity for members to participate in running, biking and triathlon events throughout the state by pairing Captains (athletes with disabilities) with Angels (able bodied athletes) and the specialized equipment needed to experience the "thrill of the race" with a focus on building impactful relationships through the experience. For more information, visit

www.myteamtriumph-wi.org
Clubs
4-H
Provides children ages 5 years – one year post high school with positive educational opportunities to learn new life-long skills, develop leadership qualities, and contribute to their community. Accommodations are made as needed. Call Outagamie UW-Extension at 920-832-5123 and ask for MaryBeth or Kayla for more information about program offerings or a club in your area.
Boy Scouts – Bay-Lakes Council
Provides unique programs for individuals with physical, intellectual, or emotional disabilities. The Cub Scouting program is for boys in grades K – 5; the Boy Scouting program is for boys in grades 6 – 8; the Venturing program is for young men and women in grades 9 – 12. The upper age limit is waived for individuals with intellectual disabilities. With parental involvement, youth with disabilities can be mainstreamed into traditional scouting groups or participate in special needs groups where groups exist or can be organized. Contact Jonathan Martin at 920-638-3432 to learn more.
Curling
Green Bay Curling Club
Provides Learn 2 Curl Clinics for both adults and juniors at various times during the curling season. Clinic teaches slide, stick, or wheelchair delivery. Also offer Try It! League for beginners. Please watch the website at

http://curlgb.com

for program updates or contact gbcurling@gmail.com.
Dance/Theatre/Cheerleading
Dance Lessons for Kids with Special Needs – Village of Allouez
This class strives to improve timing, motor planning skills, balance, and coordination in a fun environment and is open to special education students who love movement, dance, and music. It offers specific stretching and strengthening exercises, general movement patterns, Brain Dance and progress to beginner ballet, jazz and hip hop moves. The class instructors are experienced in dance instruction and physical therapy. For more information on this and other programs please visit the Allouez Recreation website at

http://allouez.recdesk.com

or contact Allouez Parks and Recreation at 920-448-2804.
Fox Cities Exceptional Abilities Prom
See full description below under 'One Time Offerings'
Fusion Athletics
Team Shine is a cheerleading team for athletes of all abilities ages 5 to 21. The season runs from August to March with practices held one night a week. Participants learn a 2.5 minute routine full of jumps, stunts, dancing, and fun tailored to maximize the athletes' abilities. To learn more, call 920-323-5505 or visit

www.fusionathleticsgb.com

Green Bay Elite Cheer
Offering a cheer team designed for all abilities, Green Bay Elite's team is co-ed and available for ages 6 and up. The team practices once a week and provides the opportunity to perform with a "cheer buddy". Contact Coach Diane for more information – 920-983-1790 or GBEDIANE@aol.com
Kids on the Move
Offering a class in Appleton and Green Bay, Kids on the Move integrates individuals with special needs into classes with their peers based on their skill level. Students can choose from tap, jazz, ballet, and hip hop dance classes or a theatre class. Check out

www.kidsonthemovewi.com

to learn more.
Marcia's School of Dance
Provides dance classes for children, teens, and young adults with special needs. Classes typically begin in September if there is enough interest. Call 920-733-1552 or visit

www.marciasschoolofdance.com

for more information.
Day Camps
Camp Hope
Sponsored by the Appleton YMCA and held at Plamann Park in Appleton during the summer. Camp Hope is a two week day camp for children ages 6-15 who have cognitive or physical disabilities. Activities include swimming, arts/crafts, singing, team building, and games. For further details, contact Kathryn Herzog at kherzog@ymcafoxcities,org.
Empower Me!! Camp
Provides a five-day summer camp for children living with high functioning autism. This day camp provides opportunities for the development of social skills in a fun environment as well as exciting field trips. It is offered by the Neenah-Menasha YMCA the last two weeks of July. Contact Julie Uhe at 920-886-2178 to register.
KITE Kamp
SOAR Fox Cities' four day camp in August for youth with developmental disabilities ages 6-16 that runs during the day. Each day has a theme and includes games and activities tailored to that theme. Morning snack, lunch, and afternoon snacks are provided. Kamp includes outdoor and indoor time, large and small group games, as well as independent play time. Contact Lisa McCalister at 920-731-9831 or lisa@soarfoxcities.com for more information.
Fishing/Hunting
Adaptive Sportsman
Adaptive Sportsman Inc. has a mission of providing outdoor recreation for people who are physically challenged. They feature fishing, target shooting, ATV rides and hunting. Participants can borrow adaptive equipment or inquire about resources to help acquire their own. More information is available at

www.adaptivesportsmen.org

Challenge The Outdoors, Inc.
"Dedicated to serving the recreational needs and desires of the physically challenged sportsperson." Provides numerous adaptive sportsman activities for those who love the outdoors including deer, turkey, and pheasant hunts, fishing events, archery shoots, clay shoots, etc. Most events include provision of needed equipment, mentors, and food. They also attend events such as Timber Rattlers baseball games, car races, etc. For more information or a calendar of events call 920-593-6300, visit their website

www.ctoforme.org

or find them on Facebook at CTO – Challenge the Outdoors, Inc.
Fishing Has No Boundaries
Started in 1986, this organization hosts annual fishing events "to open up the great outdoors for people with disabilities through the world of fishing." Annual events are scheduled each summer throughout Wisconsin (Chippewa Valley, Eagle River, Fond du Lac, Hayward, Madison, Milwaukee, and St. Croix Valley). Specialized equipment is provided at each event. If you are interested in events in any of the areas, contact the headquarters in Hayward, Wisconsin at 1-800-243-3462 or visit their website

www.fhnbinc.org
Football
Challenger Football League
Sponsored by Fox Valley Pop Warner Football, Inc., this opportunity provides a no/minimal contact, flag football experience for boys and girls ages 6 – 18 that have special needs and are unable to participate in other football divisions. Teams are made up of 8-12 players and are individualized to the players' needs with parents/buddies assisting as needed. Five games are played beginning in September. For additional information contact Sue Hipple at shipple@new.rr.com or visit www.foxvalleypopwarner.org/page/show/458259-challenger-league.
Kimberly High School Football Camp
This football camp is for all children with special needs ages Pre-K through 8th Grade. The camp is hosted by members from the Kimberly High School Leadership Class, the Kimberly football team, the Kimberly football coaching staff, and Kimberly faculty at Papermaker Stadium in Kimberly during the month of May. The camp consists of 8 to 10 fun and exciting stations that range from trying on football equipment to practicing touchdown celebrations. More information and sign-up sheets will be posted on KimberlyFootball.com in April.
Xavier Hawks Football Camp
This co-ed camp sponsored by the Autism Society of the Fox Valley, in cooperation with the Appleton Xavier High School Football team, will be held September 15, 2018, for individuals with autism of all ages and playing abilities. This special day-long camp starts with stretching and warm ups, continues with skill work at ten different stations, and concludes with an awards ceremony and picnic lunch for all participants and their families. Contact Bob Olson by phone at 920-788-5298 or email bob.olson1976@gmail.com for more information.
Hockey
Wisconsin Skeeters
This sled hockey program is for both girls and boys interested in playing sled hockey, a type of ice hockey where players sit in adaptive sleds and propel themselves up and down the ice with sticks. The program attracts individuals from around the state. Participants can practice/play as much or as little as they want during the season (October to April). Kids are provided with sticks and sleds and the program has additional equipment to use on an as needed basis. If you are interested in learning more, please contact Kathie Natzke at 608-558-8866 or visit

www.skeeterssledhockey.com
Horseback Riding
Martial Arts
ATA Black Belt Academy
Teaches life skills (honor, respect, perseverance, courtesy, self-esteem, goal setting), bullying prevention and the art of self-defense quickly and easily through Taekwondo. Welcomes all ages and abilities. Several of their instructors have autism. Call 920-882-7887 or visit their website

www.appletonata.com

to learn more.
Music
Appleton & Oshkosh VSA Choirs
For those who like music, this is a great opportunity. Run through Very Special Arts (VSA) Wisconsin: the State Organization on Arts and Disabilities, the choir invites anyone age 18 and over, with or without a disability, to be a part of their group. The Appleton group meets each Tuesday from September – December and January – April at First English Lutheran Church in Appleton. They meet from 6:00 – 7:00 each week with a concert in December and April. Contact Tiffany Vollrath at 920-716-1018 for more information. The Oshkosh choir rehearses on Mondays from 6:00 – 7:00 from September – December and February – May at Our Savior Lutheran Church in Oshkosh. For information about the Oshkosh choir contact Alexis Graff at alexisgraff@gmail.com
Expressive Therapies
See full description under 'Therapy—Recreation Oriented'.
Music for Special Needs – Youth (Age 1 – Teen) and Adult (Ages 20 and older)
A part of the well-known Lawrence Academy of Music, children ages 1 through teen will participate in musical activities that focus on interaction and socialization skills as well as fine and gross motor skills. The adult program provides opportunities for socialization, interaction, and the use of music for self-expression. A board-certified therapist teaches classes arranged by age groupings every semester (10 week sessions, fall and spring). Class size is limited, so early registration is recommended. To register, call the Academy of Music at 920-993-6278 or visit

go.lawrence.edu/academyspecialneeds
Playgrounds
Adaptive Playground at CP
Families with and without special needs are encouraged to use the Robert Cloud Memorial Playground for children of all abilities. The playground has a rubber surface which allows children to move independently in their wheelchairs, swings that enable children needing trunk and core support the freedom and excitement to experience movement, and much more. Public access hours: Saturday & Sunday from Dawn until Dusk; Monday – Friday after 5:30PM until Dusk. Children must be accompanied and supervised by a responsible adult. CP is located at 2801 S. Webster Ave., Green Bay. Please note, the building is not accessible during these times. No pets are allowed on the playground; however service animals specifically trained to aid a person with a disability are welcome.
Oshkosh Inclusive Park
Located at South Park in Oshkosh, this Inclusive Park Project provides a safe and accessible outdoor recreational environment for individuals of all abilities and ages. The result of a community effort, and made possible through a partnership of individuals, businesses, and the city of Oshkosh the playground opened in summer 2015. Visit

www.oshkoshinclusivepark.com

to get more information.
Universal Playground
Located in Appleton's Memorial Park (1620 East Witzke Boulevard), the playground design integrates a variety of play experiences while providing for access and needs of persons with physical, sensory or developmental disabilities. Playground has been operating since being built by the Fox Cities Community in 2004.
Soap Box Derby
Green Bay Area Soap Box Derby and Super Kids
Super Kids provides youth ages 7 to 18 with special needs the opportunity to experience the "Thrill of the Hill" in specially designed two person derby cars. Free fun runs are available during Rally Weekends in fall and spring and a double elimination race is run during the Local Championship to crown a champion to send to the National Super Kids Classic. More information can be obtained via

www.greenbay.soapboxderby.org

You can also contact Super Kids Coordinators, Brenda and Derrick Biber at brendabiber@yahoo.com or 920-256-0978.
Soccer
Soccer Camp for Kids with Autism
This one-day camp for children with autism of all ages is hosted by the Autism Society of the Fox Valley and the Menasha High School soccer teams in the spring. The camp consists of ten fun and exciting stations and ends with a picnic lunch. More information can be found on

www.autismfoxvalley.org

or by emailing Kelly at kelly.brodhagen@gmail.com
TOPSoccer – Green Bay
The Synergy Soccer Club is a proud sponsor of TOPSoccer (The Outreach Program for Soccer). The program is open to athletes with cognitive disabilities to provide them an opportunity to play organized soccer with experienced coaches and players and consists of 10 sessions (5 fall & 5 spring) held indoors at Synergy Fields and Sports Performance, 807 Parkview Road, Ashwaubenon, WI. Player participation and development are key elements of the program which is designed to improve the overall fitness, self-esteem, and social skills of participants. If you have any questions, please contact Jeff Jones at jonesjc6@yahoo.com.
TOPSoccer – Kimberly
TOPSoccer stands for The Outreach Program for Soccer, which is available for players ages 6 – adult that have special needs. Each player with special needs is assigned a buddy who encourages and supports each participant. The league plays for a total of 18 weeks over the course of the school year with three six week sessions running September – October, January – February, and April – May. Games are played from 10:00 – 11:00 a.m. on Saturdays at Mapleview School in Kimberly. Hosted by the Kimberly Area Soccer Association, Inc. but open to all Fox Valley youth, contact Wayne Stoflet at 920-788-5840 for more information.
TOPSoccer – Water Cities – Winneconne/Oshkosh
Water Cities in partnership with the Oshkosh Youth Soccer and the Oshkosh YMCA offers twice a year the US Youth Soccer TOPSoccer (The Outreach Program for Soccer) at the Oshkosh YMCA.
TOPSoccer is a FREE community-based program for young athletes with disabilities. The goal is to bring the opportunity of learning and playing soccer to any boy or girl who has a mental or physical disability. The program consists of five or six one-hour sessions where youth will work with experienced coaches, volunteers, and players to experience skills sessions, drills, and games. Individuals from kindergarten-Grade 12 are invited to participate.
Social Skills
Building Hope Therapy Services, LLC
Offers an interdisciplinary support system for children and their families to develop and implement individual and group treatment plans to address needs based on unique strengths and challenges. Needs may include social skills, self-regulation, sensory modulation, social participation and self-esteem. Provides speech, physical, and occupational therapy sessions for the neurologically diverse community. Call 920-202-2262, email amanda@buildinghopetherapy.com, or visit

www.facebook.com/buildinghopetherapyservices

for more information.
Empower Me!! Camp
See full description under Day Camps.
Sensory-Social Group at CP
This group promotes integration of sensory/motor skills which facilitate functional use in activities of daily-living. Social communication is encouraged as children participate in bilateral integration, eye-hand coordination and overall motor planning tasks. For more information, check out

www.wearecp.org

or call 920-337-1122.
Self Esteem & Social Skills Classes
Foundations Health & Wholeness in Green Bay offers a self-esteem/social skills group multiple times throughout the year for 6-8 year olds and for 9-12 year old children. Children interact with peers in a therapeutic environment and address issues such as: respecting boundaries, expressing feelings appropriately, dealing with teasing and anger, identifying self and others positively, and accepting responsibility for wrong-doing. For more information and for dates of the group, please call 920- 437-8256 or visit

www.foundationsgb.org/services/group-therapy

Social Skills and Teen Group Classes
Wisconsin Early Autism Project (WEAP) offers sessions designed for ages 3-5, 6-12 and 13 and up (with enough interest) for students to develop and practice appropriate social interactions with peers. Instruction and supervision is provided by facilitators trained in ABA techniques. Classes are available year-round in both Appleton and Green Bay. Contact WEAP at 920-338-1610 or visit

www.wiautism.com
Sports (Variety) and Wellness Activities
Adapted Sports Program
The Adapted Sports Development Program allows individuals with all ability levels within the Fox Valley Region to participate in quality sports and aquatic development programs. Instruction is provided to individuals from elementary age through adults with an emphasis on adapted physical education activities and is typically done on a one to one basis with a future adapted physical educator through our Adapted Physical Activity and Leisure (APAL) program. To learn more, please contact Chris Stratton at strattonc@uwosh.edu
Building Blocks at CP
This summer class will focus on building coordination, rhythm and balance through fun sport activities like throwing, catching, kicking and clapping. Ages 8 and up. Tuesdays, June 14 – August 9. 10 – 11am. Registration is in person at CP, 2801 S. Webster Ave, Green Bay. Call (920) 337-1122 with questions or visit

www.wearecp.org/we-can-help/therapy-services

.
Inspire Sports
Provides various opportunities for individuals with special needs to grow physically and mentally. Peer mentors teach the fundamentals of the specific sport in a fun and engaging manner. One-to-one mentoring program creates a fun and safe environment for individuals to overcome any challenge. Visit www.inspiresportswi.org/events for a list of current programs in the Fox Valley. Contact inspiresportswi@gmail.com or 920-419-2025 with any questions.
Pump it Up
Offered in seven week sessions, this class offering at the Neenah YMCA is for kids ages 7 – 13 with and without disabilities. Participants will learn to use Fit Zone machines as well as increase their strength and core muscles. For more information contact Paula Gozner at 920-886-2101 or pgozner@ymcafoxcities.org.
Saturday Fun Club
An acceptance for all wellness class for ages 7-13 (drop off or with a caregiver) that offers opportunities for wellness training and social learning at the Neenah-Menasha YMCA. Class staffed with a 1:4 ratio to accommodate individuals with special needs. For more information contact Paula Gozner at 920-886-2101 or pgozner@ymcafoxcities.org.
Special Olympics
Provides year-round sports training and athletic competition in a variety of sports. Interested individuals over eight years of age with a cognitive disability are eligible to participate in the program. Sports offered include: aquatics, basketball, bocce, bowling, power lifting, softball, t-ball, and track & field. Contact Holly Volkman at 920-731-9831 x109 for more information.
Special Recreation Yoga
A yoga and contemplative arts class for ages 7-13 (drop off or with a caregiver) that focuses on breathing, movement, and awareness development at the Neenah-Menasha YMCA. Class staffed with a 1:4 ratio to accommodate individuals with special needs. For more information contact Paula Gozner at 920-886-2101 or pgozner@ymcafoxcities.org.
Sports for All
This class at the Appleton YMCA focuses on a new sport or game each week. Participants, ages 6 – 11, are encouraged to bring a buddy along each week. Contact Colin Specht at 920-954-7620 or cspecht@ymcafoxcities.org to learn more.
Wisconsin Adaptive Sports Association (WASA)
WASA's mission and goal is to provide adaptive sports and recreation opportunities to those with physical disabilities and visual impairments in Wisconsin. Current programs offered include wheelchair basketball, wheelchair tennis, wheelchair lacrosse, quad rugby, sled hockey, wheelchair softball, wheelchair bowling and goalball. For more information or questions please visit

www.wasa.org

or email Sam Gracz at sam@wasa.org
Yoga at CP
This class is designed to help improve balance, body awareness, postural control, strength and coordination through basic yoga sequences. Lead by CP's occupational and physical therapy team. Ages 7 and up. Wednesdays, June 13 – August 8, 4-5pm. Registration is in person at CP, 2801 S. Webster Ave, Green Bay. Call (920) 337-1122 with questions or visit

www.wearecp.org/we-can-help/therapy-services

Young Athletes Program
Any children between the ages of 2-7 are welcome to participate in the Young Athletes Program, which is an inclusive sports-play program open to children of ALL abilities. Young Athlete Program participants meet in Darboy during the winter months. Sign-up must be completed by January. Contact Jodi for additional information at 920-730-8174.
Therapy (Recreationally-Oriented)
Expressive Therapies
Provides music therapy, art therapy, and mental health therapy throughout the Fox Cities. Offering numerous groups ranging from Social Skills and Music Therapy, CRESCENDO (a band for pre-teens, teens, and adults that are looking to make connections and work on social skills), Drawing on Strengths, to WAM! (Storytelling/Writing with Art and Music!). Expressive Therapies works with individuals, groups, or families to meet a wide range of goals. Will see individuals/groups in office, home, or the community (facility, schools, etc.) to best meet the needs of the individual. For more information check out

www.expressivetherapies.net

or contact Expressive Therapies at info@expressivetherapies.net or 920-903-1009.
Rawhide's CHAPS Equine-Assisted Services
A new offering of Rawhide, this program provides support to youth and families struggling with behavioral and mental health issues, as well as builds skills and knowledge through work experience and course lessons. Program offerings include youth and family counseling clinics, residential care therapy, and a work experience program. For more information, visit

www.rawhide.org/chaps
Variety
Adults with Developmental Disabilities Meet Up Group
This is a safe meet up for adults with developmental disabilities and their caregivers. We meet once a month to just be together and have an opportunity to socialize. Past events have included a dance, mini golf, picnic at Bay Beach, movies, and more! We look for inexpensive fun activities that encourage friendship, parents and caregivers are welcome. For information and/or to be put on the email list, contact Julie Van Hoosen at juliespyne@gmail.com or 920-544-7829.
Autism Family Network
A program of Easter Seals Wisconsin, it provides quarterly recreational activities during the school year for families having a child on the spectrum. With the help of high school volunteers, these offerings provides an opportunity for children to be engaged while parents relax. Contact helpline@eastersealswisconsin.com or 920-832-0344 for more information or a schedule of events.
Bingo Blast
Come join in the fun, socialize with friends, win a prize and move to the music. The Appleton YMCA offers this weekly opportunity on Thursdays from 5:45 – 7:00 PM for individuals with special needs ages 18 and older from October – April. FREE for everyone (No registration required). Contact Melissa Quintanilla at 920-9547610 for more information.
Building for Kids: Spectrum Saturdays
Every third Saturday of the month (check buildingforkids.org for any exceptions), the museum provides a lower sensory experience and special programming created especially for children on the autism spectrum. Free admission for families from 8:30 – 10:00 am, but you can stay as long as you'd like! For more information please call Oliver Zornow at The Building for Kids Children's Museum at 920-734-3226 x 19.
Chance
Chance provides monthly recreational events and activities to adults with disabilities ages 18 and older. Participants travel to different events throughout Wisconsin. Some of the events offered include sport events, zoo trips, fishing excursions, dances, and much more. Chance also provides a camp experience throughout the summer to enjoy nature and the outdoors. For information, please contact chance@claritycare.org or visit their website for a schedule of events at

www.claritycare.org

Chuck E. Cheese: Sensory Sensitive Sundays
Every first Sunday of the month from 9 AM to 11 AM, individuals with autism or other special needs and their families are invited to come and enjoy Chuck E. Cheese at a sensory level that's right for them. Less noise, dimmed lights, and the opportunity to bring your own food if needed. Offered at the Green Bay location. Call 920-497-0338 with questions.
Hangin' Til Ten
Group for children ages 7 to 10 with high functioning autism or Asperger's syndrome who want to socialize with other kids in a positive environment. For more information email asfvevents@autismfoxvalley.org
IndependenceFirst
Biking Buddies program loans out DUET bikes free of charge so youth and adults with disabilities can enjoy biking. Also provides a variety of summer workshops, peer support groups, and writing/book clubs for both youth and adults with disabilities. Please contact Kathy Altman for more information at 414-226-8331.
Kidz Klub
SOAR Fox Cities' after school program held once each month for elementary school age youth with and without disabilities. Youth take part in circle time along with large and small group activities. This program is held at one of the local elementary schools and anyone is welcome to attend. Contact Lisa McCallister at 920-731-9831 or lisa@soarfoxcities.com for more information.
Open Gym at Monkey Joe's
Held the first Saturday of every month, the Autism Society of the Fox Valley (ASFV) hosts a family social activity at Monkey Joe's. The facility is open exclusively for ASFV from 9-10 am. Kids on the autism spectrum get a great social and recreational activity, siblings get a chance to meet other siblings, and parents have an opportunity for networking. It's free for ASFV members, and nonmember families may attend for a $5.00 fee. For more information, visit

www.autismfoxvalley.org/group-activities

Reel Movies for Real Needs
Enjoy a movie in the theater in a setting that might be more comfortable for children with special needs – with the lights up and the sound at a lower volume. At least one Saturday morning a month, a 'first run' movie is played at the Valley Grand Cinema (Appleton) and Bay Park Cinema (Ashwaubenon) for the regular matinee price. For more information and to see the upcoming movies, visit

marcustheatres.com/marcus-specials/sensoryspecific-films/reel-movies-for-real-needs

Sky Zone
Offers Special Needs Sensory Sessions the second and fourth Sunday of the month for children and adults with special needs, their families, and their friends. Effort is made to accommodate each jumper, including a wheelchair lift. Visit

www.Facebook.com/SkyZoneAppleton/Events

or call 920-351-4441 for details.
Teen FrienDS Club
Hosted by Down Syndrome Association of WI-Fox Cities, Teen FrienDS Club offers a social gathering for teenagers with Down syndrome every second Friday of the month September – May. Gatherings include guest presenters, music, crafts, board games, and snacks. Teen siblings also welcome. Parents can drop teens off or stay as needed. The group meets from 6:30-8:30pm. Email info@dsawfoxcities.org or call 920-460-9494 to learn more.
Teen Social Group
The Autism Society of the Fox Valley organizes a monthly community outing for teens (age 13-20) with high functioning autism or Aspergers' syndrome. The activities are adult directed and supervised by a licensed Speech Pathologist. Examples of past events include trips to Old Country Buffet, Funset Boulevard and the EAA museum. For more information, contact asfvevents@autismfoxvalley.org
Teen Stop
SOAR Fox Cities' after school program for youth in the middle school age range. This group does age appropriate cooperative activities which encourage positive interaction between youth with and without disabilities. Contact Lisa McCallister at 920731-9831 or lisa@soarfoxcities.com for more information.
TnT
Sponsored by SOAR Fox Cities, TnT serves youth with and without disabilities ages 13-23. Bimonthly meetings, as well as additionally scheduled educational, social and recreational activities, provide a number of opportunities for fun, community service, and socializing. For more information contact Lisa McCallister at 920-731-9831 or lisa@soarfoxcities.com
Twenty Something Social Group
A social networking group for adults ages 19 – 29 on the autism spectrum who are looking to meet others while participating in various outings. Contact asfvevents@autismfoxvalley.org for more information.
One Time Offerings
Appleton Parks and Recreation Playground Fair
Every July during Children's Week, the Parks and Recreation department offers a Playground Fair. It is two fun-filled days of carnival games, inflatables, great food and entertainment. During the Friday of the Playground Fair, the fair opens early (from 12:30 – 2:00 pm) specifically for children with special needs. Watch appletonparkandrec.org for the details.
Fishing Has No Boundaries
See full description under Fishing/Hunting.
Fox Cities Exceptional Abilities Prom
Presented by the Appleton North Psychology Club, this event is for all current or former special abilities students from the Fox Cities area high schools. Parents, siblings, friends, and teachers are also welcome. There is a dance, food, games, etc. Participants can dress casually, in prom attire, or according to the theme each year. There is no charge and no need to RSVP. Typically takes place in April/May of each year.
Fusion Athletics
Offers a cheer experience in an open gym format for individuals with special needs once a quarter. To learn more, including the dates, call 920-323-5505 or visit

www.fusionathleticsgb.com

Great Pumpkin Party
Halloween celebration held each year at Country Inn & Suites in Appleton. Provides a safe and accessible space for children with special needs to trick-or-treat. The 2018 date is October 25 from 4:00-7:00 pm. Questions call 920-830-3240.
Kimberly High School Baseball Camp
See full description under Baseball/Softball.
Kimberly High School Football Camp
See full description under Football.
Soccer Camp for Kids with Autism
See full description under Soccer.
Special Abilities Family Night
Held in October from 5 – 9 pm at the downtown Appleton YMCA of the Fox Cities, any family with a child with any special ability are invited to join in on this free event. Activities include: swimming, gym activities, inflatable obstacle course, dancing, arts/crafts, quiet zone, and story time. Contact: Colin Specht at 954-7620 or cspecht@ymcafoxcities.org for more information.
Tropical Beach Dance Party
A dance for adults with developmental disabilities, the Tropical Beach Dance Party will happen at Green Bay Community Church on February 22, 2019. Contact Julie Van Hoosen at juliespyne@gmail.com or 920-544-7829 for details.
Xavier Hawks Football Camp
See full description under Football.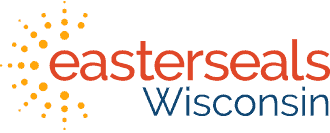 This list is provided to you by:
Easter Seals Wisconsin Disability HelpLine of Outagamie County
2331 E. Lourdes Drive
Appleton, WI 54915
920.832.0344
A huge thank you to Easter Seals' volunteer Alyson Krokosky who is responsible for updating this important family resource each year!
This list is provided for informational purposes only. The fact an organization is listed or not listed is not an endorsement or lack of endorsement of the program. Updated August 2018.