Our family took a weekend getaway to Chicago and we are sharing our tips and what we learned! It was so much fun for our kiddos to experience a big city just a couple of hours drive from the Fox Cities. Located in Illinois, the Windy City is the 3rd largest city in the United States! Known as "The Loop," Chicago's downtown is the home to 60 museums and more than 7,300 restaurants and plenty to do! If you like a classic paper Visitor Guide to page through for ideas, you can request a free copy with an online form.
Editor's Note: At the time of publishing this article, effective January 3, 2022, Chicago has a Vaccine Requirement and requires proof of vaccination for all individuals ages 5 and older to enter indoor dining, gyms, and venues. For up-to-date city mask mandates and vaccination requirements visit www.chicago.gov.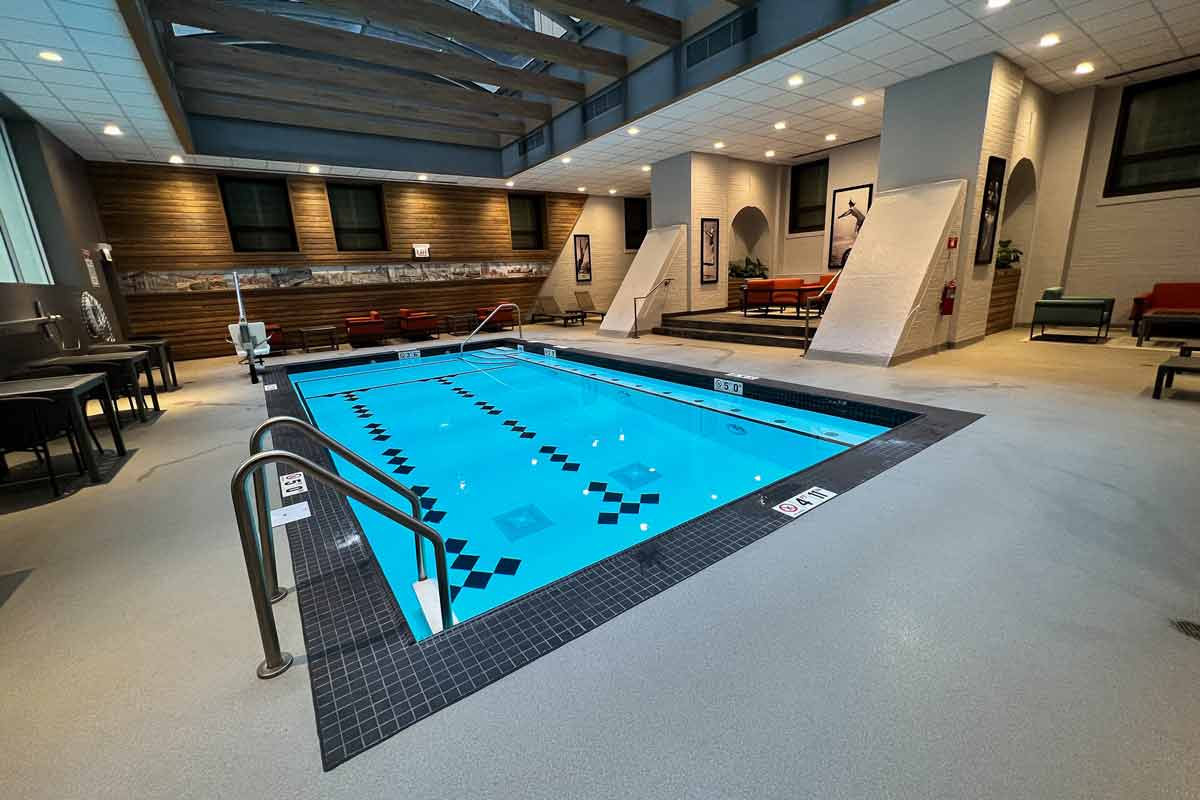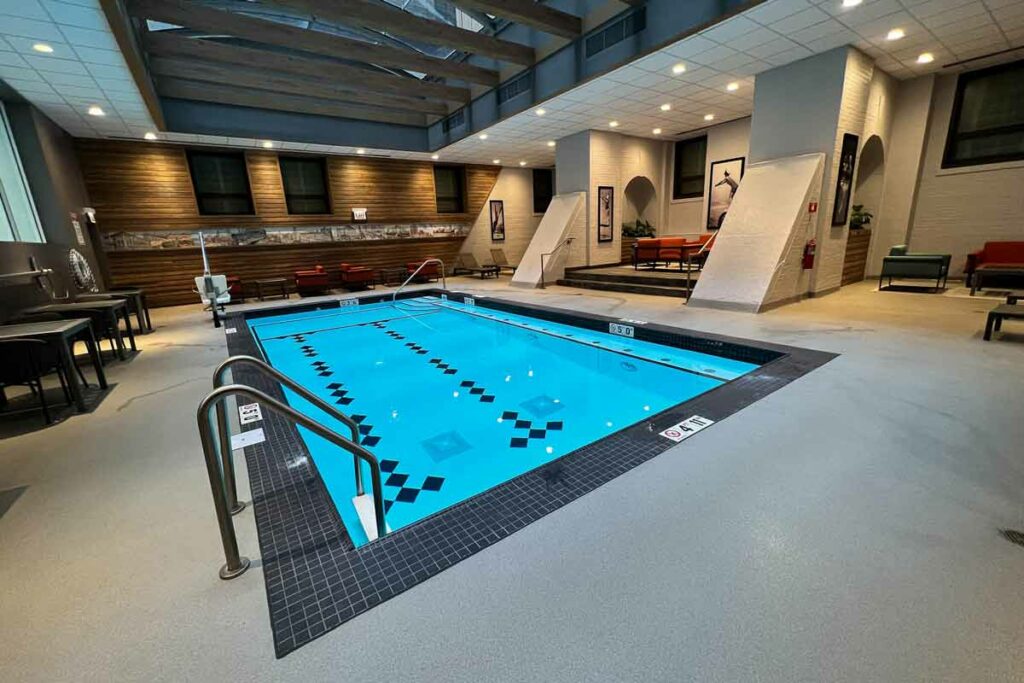 Where to Stay
There are so many options to choose from for lodging when visiting the big city. Downtown Chicago Central Business District alone has 135 hotels with 43,881 hotel rooms. If you aren't fortunate to have a friend or family member to crash at, likely you will need to decide from three options for your stay – downtown, suburbs, or taking the train from Kenosha. Each option has its pros and cons and we have outlined a couple of things to consider.
Stay in the Suburbs – Staying in a suburb like Schaumburg, usually will give you more dining and things to do and cheaper hotel options. Schaumburg also has a nice mall, Woodfield Mall and IKEA. You can drive into the city for the day or take the train. Use an app like Spot Hero or ParkWhiz to pre-book parking and save some $.
Take the Train into Chicago, Stay Downtown – The Metra operates a train (Union Pacific North) Kenosha to Chicago's Ogilvie Transportation Center (OTC) at 500 W. Madison St., 5 times a day (green on map). Tickets cost between $7 – $10 and the trip takes about 1 and a half hours. Once in the city, you'll need to take public transportation, walk or Uber/Lyft. Similar to flying, you'll need to pack and transport all your belongings for your stay.
Drive into Chicago, Stay Downtown – This option is usually the most expensive but most convenient. Having your vehicle with you gives you the ultimate flexibility for traveling to other parts of the city. Staying in the city means an additional cost to park during your stay.
Whether you travel a lot or not, there are perks to finding a hotel chain you like that fits your budget, and then signing up for their rewards program. Even if you don't travel a lot, your points will add up for special perks and accumulate towards future free stays.
We choose to drive into the city for our last visit and stay at the Palmer House Hilton hotel. It leveled up our family's experience to be conveniently located just a few blocks from Millenium Park. Built-in 1871, The Palmer has lots of historical charm, from the grand ballroom to the golden peacocks. Being from a Midwest/Wisconsin family, our kiddos approved because it had a pool and looked like the Titanic!
Where to Eat
There are so many options in the city for food! Find places to eat using Google Maps that are near the things you are doing or near where you are staying. Avoid kid (or spouse) meltdowns and plan it out! Some restaurants take reservations through an app like Open Table. If you stay in the city, you can skip the wait and order carryout to eat in your room or hotel lobby. We also found shorter waits if we got up early for breakfast (arriving before 8:30 am) or opting for midday lunch and late dinners. Google maps busy times were pretty accurate for estimating as well. Here are some of our favorites!
Things to Do
With so many options of things to do, prepare for multiple trips. We are already looking forward to a summer visit with other seasonal options. The CityPass is a great option for multiple big-ticket venues and saving money. Purchase tickets ahead of time online.
Breathtaking Views

The SkyDeck at the Willis Tower (formerly Sears Tower) is the second-tallest building in the Western Hemisphere. Fun fact—the Willis Tower held first place until the construction of New York's One World Trade Center in 2014. The elevators are among the fastest in the world, operating at speeds as fast as 1,600 feet per minute. The observation floor is on the 103rd floor and has clear observation boxes & views extending to four states. An iconic Chicago immersive walk-thru museum floor is included in admission with lots of photo ops.
360 Chicago also has spectacular views with the observatory on the 94th floor of the John Hancock Building. For the ultimate experience, try the tilting glass lookout 1000 feet up!

Millennium Park – Millennium Park is a part of the 319-acre Grant Park, known as the "front lawn" of downtown Chicago. This FREE park includes the Jay Pritzker Pavilion, Cloud Gate (the bean), the Crown Fountain, gardens, and Maggie Daley Park. Ice Skate for free at The McCormick Tribune Plaza & Ice Rink (make reservations early). Ice skating is also available at Maggie Daley Park on a ribbon (path-like) rink. Maggie Daley is also a fun playground to explore with multiple play structures, slides, and climbing.
Shedd Aquarium – Holding 32,000 animals,the Shedd Aquarium is a must-do for families with kids of all ages. Explore the huge, indoor aquarium to see fish, sharks, stingrays, sea turtles, otters, penguins, beluga whales, sea lions, dolphins and more! Our biggest tips are to check your jackets in a locker, and plan your visit to eat a mid-visit snack watching the dolphins in the Underwater Viewing on Lower Level 2. Make sure to catch a show or animal demo at the Abbott Oceanarium. Audio guides are also a fun free add on to listen to before or during your visit!
Museums
Lincoln Park Zoo – Lincoln Park Zoo is one of the oldest zoos in the country and has free admission. The 35-acre zoo is home to over 1,000 animals and has a carousel and train ride.
Navy Pier – Navy Pier is a 3,300-foot-long pier on the shoreline of Lake Michigan and includes dining, amusement rides, games, Chicago's Children's Museum, and more. Enjoy a ride all year long with amazing views on the Centennial Wheel. The temperature-controlled gondolas seat up to eight adults and two children and the ride lasts about 12 to 15 minutes for three complete wheel revolutions.
Shopping on Michigan Avenue and State Street – Kid favorites include The American Girl Doll Store and the LEGO store.
Ready for a Chicago road trip?
One last tip is to plan for lots of walking in Chicago! The Windy City can get chilly and the weather is unpredictable. We packed snowboots, lots of layers, and even umbrellas. Things can also get expensive—we tried to plan for our spending and embrace it. Our whole family enjoyed the road trip and are already talking about a return in the summer! Have any other tips or suggestions? We would love to hear them in the comments below.
PS: Check out our Minneapolis adventure too!