The wildly popular Beyond Van Gogh Exhibit is circling back to Wisconsin, this time heading to Green Bay.
This fully-immersive art show frees Vincent Van Gogh's distinctive and mesmerizing creations from their frames, drawing visitors into his turbulent, breathtaking world of thick, swirling brush strokes and bold colors.
Beyond Van Gogh invites visitors to walk through a short history of the artist's life and into a floor-to-ceiling display of over 300 works covering over 30,000 square feet, and features a super high-resolution display and cutting edge projections featuring the works by Van Gogh like Starry Night, The Bedroom, and Sunflowers. 
The official open date and location of the exhibit have not yet been announced.
You can sign up for updates on the Beyond Van Gogh website or check back here, we'll update this article as information becomes available.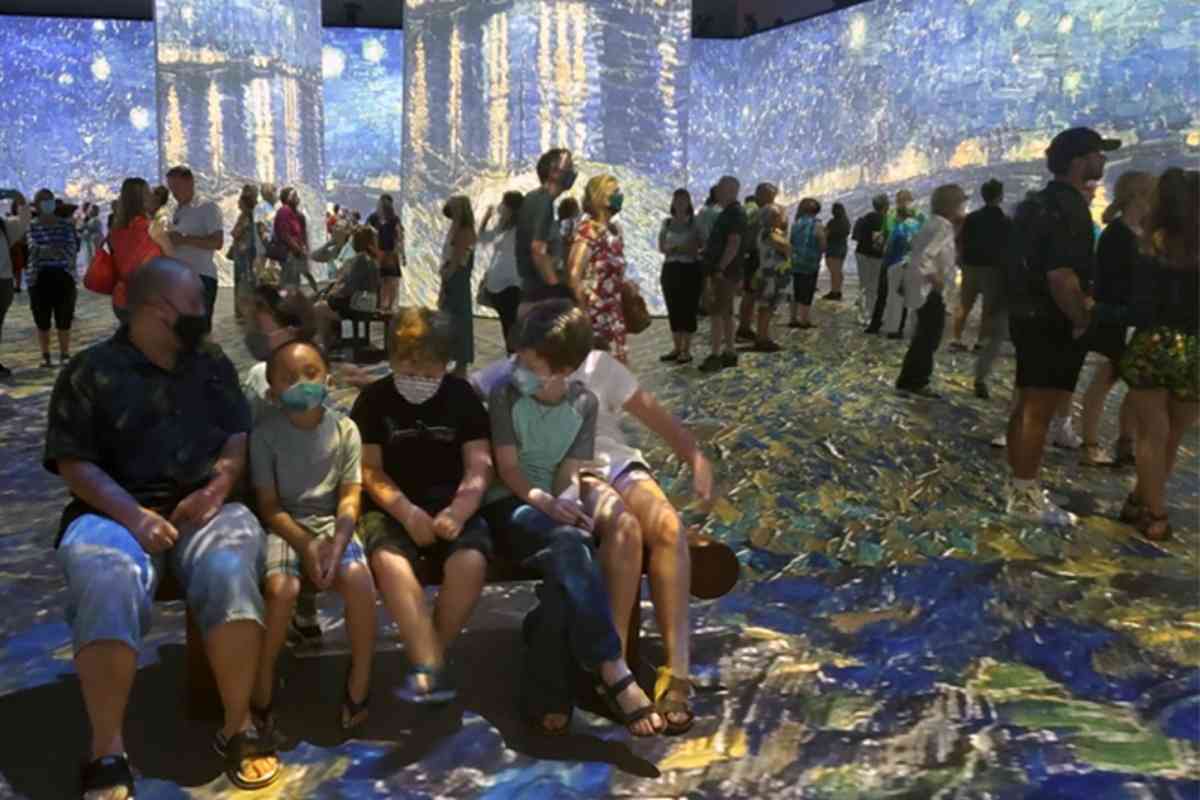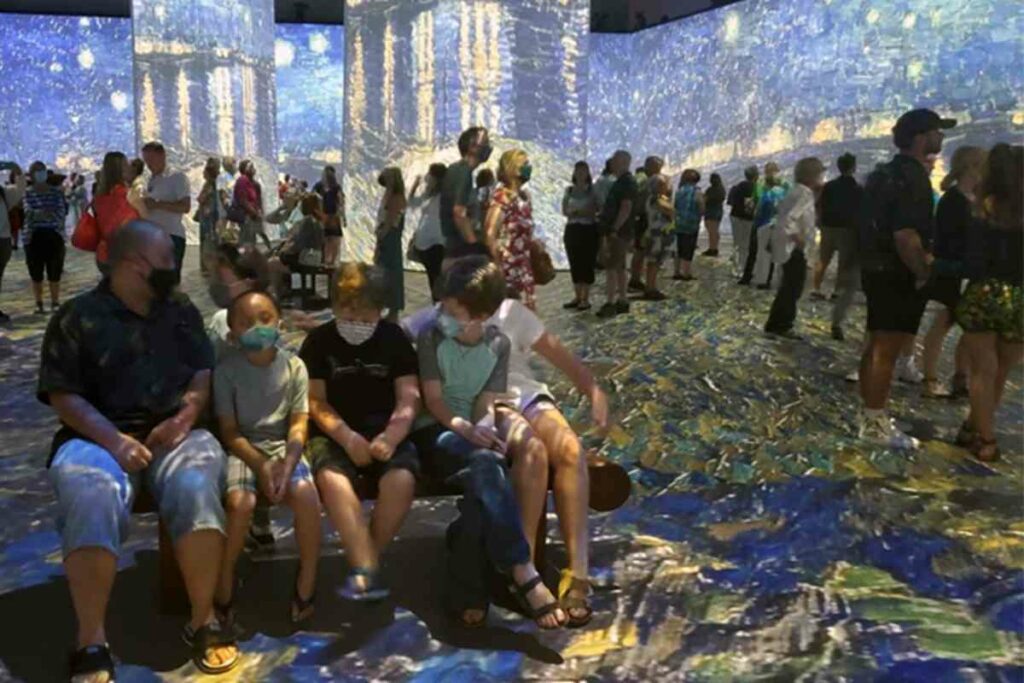 Favorite Spaces/Features
Fun Photo Opportunity – As you wait to enter the exhibit, stop for a fun photo in front of the large Starry Night print to commemorate your trip.
Get to Know Van Gogh – Before moving to the immersive exhibit, take a short, winding walk through presentations of Vincent Van Gogh's history, personal life, and struggles with mental illness featured on large screens.
This area is a great opportunity to get to know the man behind the art. This part might be a little boring for the littlest ones in your group, but don't worry, you can skip this part and move directly to the main exhibit if patience begins to run out.
Exhibit Details
The exhibit is split into two sections, the biography as described above, and the immersive experience.
The primary exhibit occupies a single hall where the artwork is projected along the walls, ceiling, and floor, with additional screens hanging throughout the middle of the room.

Gentle, instrumental music plays while projections cycle through over 300 works of art, many with animated elements. The music is timed to help visitors not just see the art, but feel it and hear it.
There is plenty of space for strollers and to move about. Just keep an eye on little ones and remind children not to touch the screens. The floor is totally touchable and captivating too though!
How Long Does it Take to Visit Beyond Van Gogh?
Most attendees spend an hour to an hour and a half enjoying the exhibit. The moving artwork is presented on a continuous loop, so there is no need to start at a specific time.
Follow the Beyond Van Gogh Facebook page for updates and more information.
Sensory Considerations
Sounds: The music played throughout the experience is synced with the moving art and definitely adds to the experience, however, it can be loud for those with sensitive hearing so consider bringing your preferred method for dulling external sounds.
Beyond Van Gogh – The Immersive Experience Details Coming Soon!
Location
TBA, Green Bay – Stay tuned for information!
Exhibit Dates & Exhibit Opening
Admission
Children 4 & Under: Free
Adults & Children: TBA