Titletown District, Green Bay Snapshot
Address: 1065 Lombardi Ave. Green Bay, Wisconsin
Park Surface Ground: rubber
Bathrooms: yes
Special / Unique Features: Most activities are FREE!
More Park Info: www.titletown.com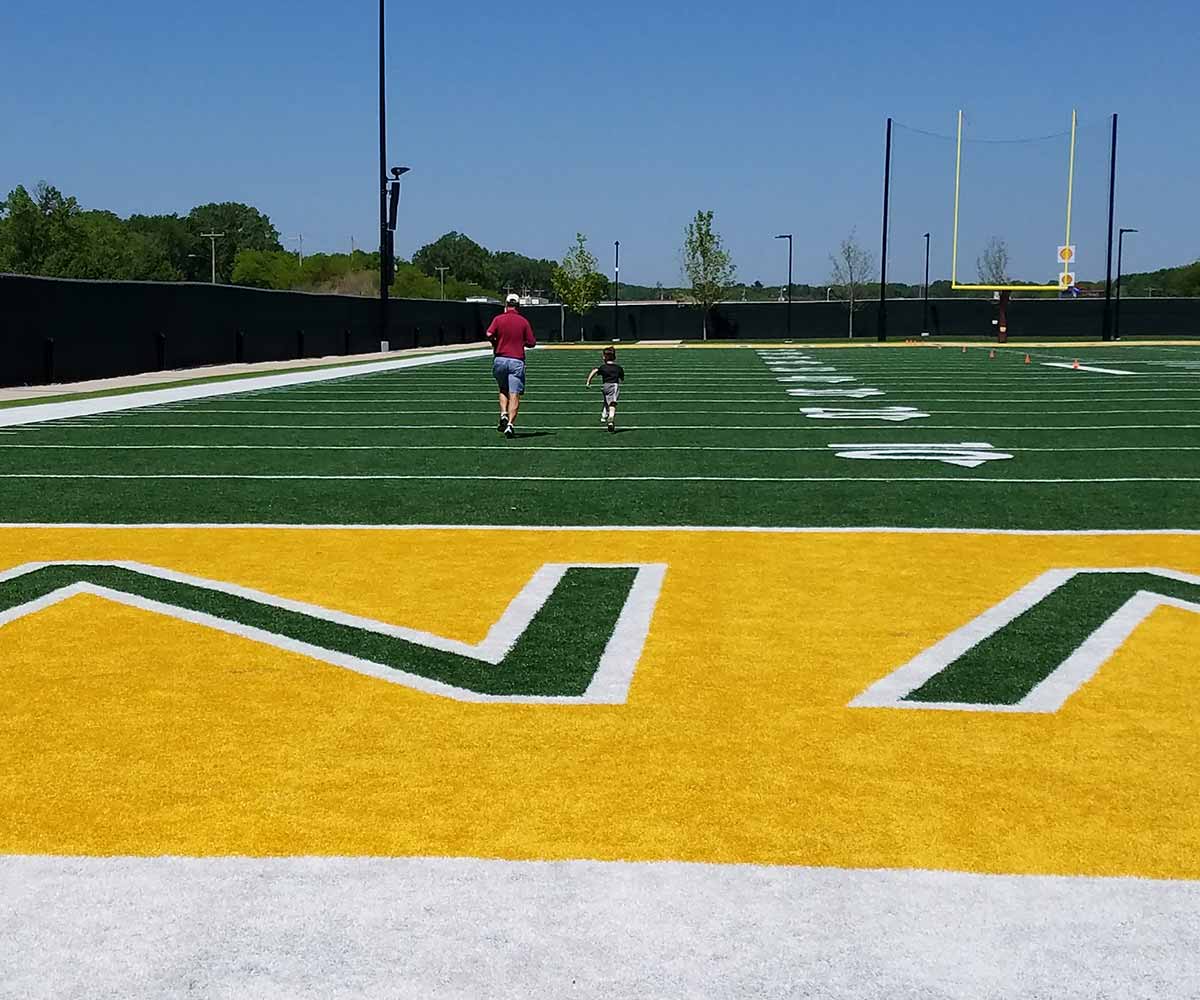 Jodi's Review
Visiting Titletown was the perfect way to start our summer! Located across the street from Lambeau Field, this park is sure to be a favorite for every member of the family!
This park has so much to offer all year round. Let's start with the playground. There's multiple playground equipment to choose from. For younger children, there is a cheese shaped climber, watch for the mice. There are two huge climbing pieces to choose from. One is like a climbing obstacle course and the other reminds me of a rope cave to climb over. There was also this fun circle to walk on that moved with you, a huge test of balance!
If you are a Packer in training, this is your happy place. Not only is there playground equipment that doubles as football practice equipment, but there is also a timed 40-yard dash area and a regulation-sized football field. Come with friends and a football, and play next door to the Packers!
There is also a game court area. They have foosball, shuffleboard, bean bag toss, bocce ball, ping pong, and horseshoes. All the equipment is there and ready to use, free of charge!
In the winter, there is a tubing hill and a skating rink. Skates and tubes are available to rent.
Some major pluses, besides the epic playground equipment: very clean bathrooms, drinking fountains AND a water bottle filling station, and the cute 46 Below Bistro.
This park does have very little shade. Be sure to pack your sunscreen and hats. We went on a very hot day, and some of the playground equipment got very hot to the touch. There is also very little Pokemoning, just one pokestop.
This is a must for your summer to do list and a great spot to take out of town visitors!!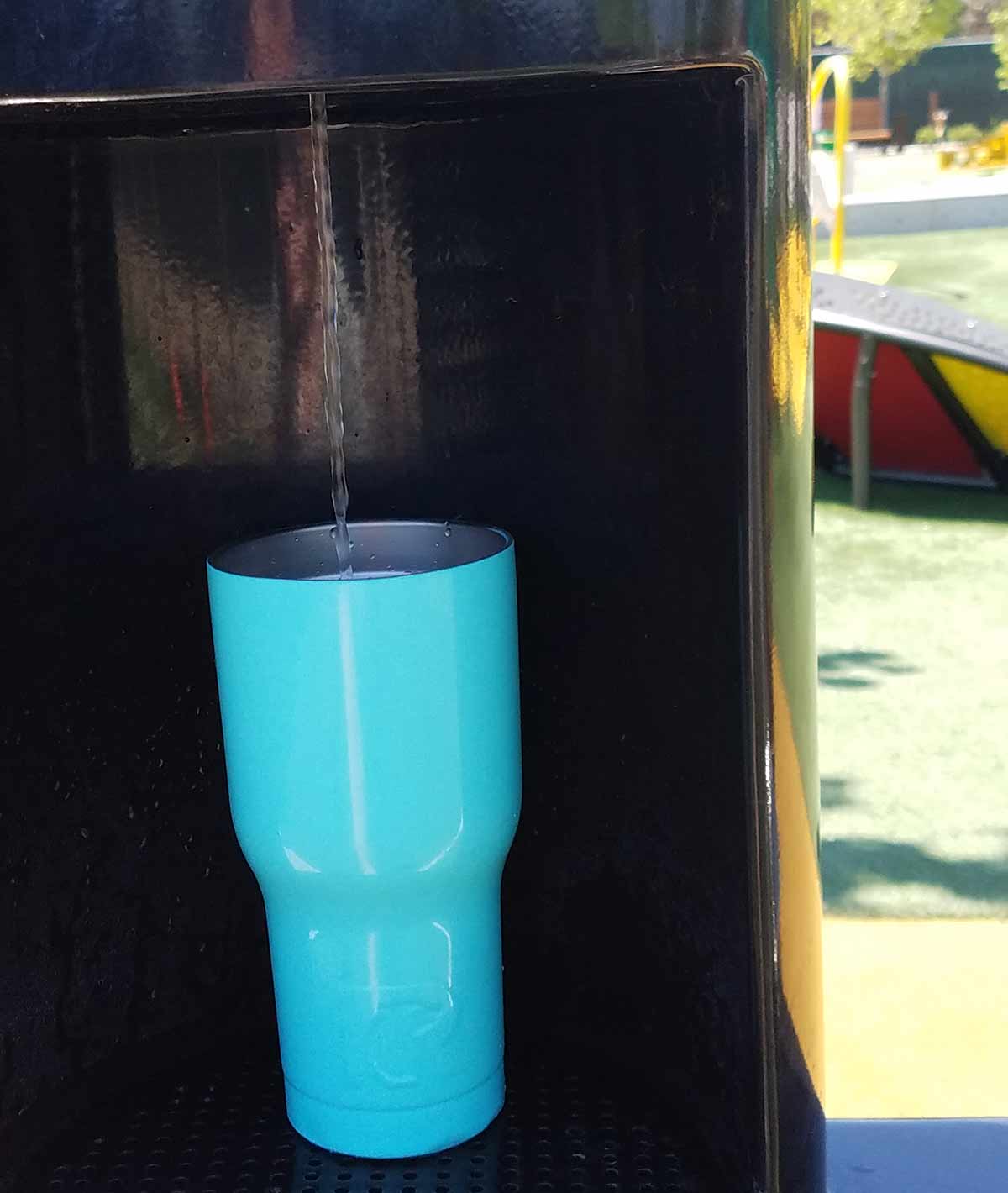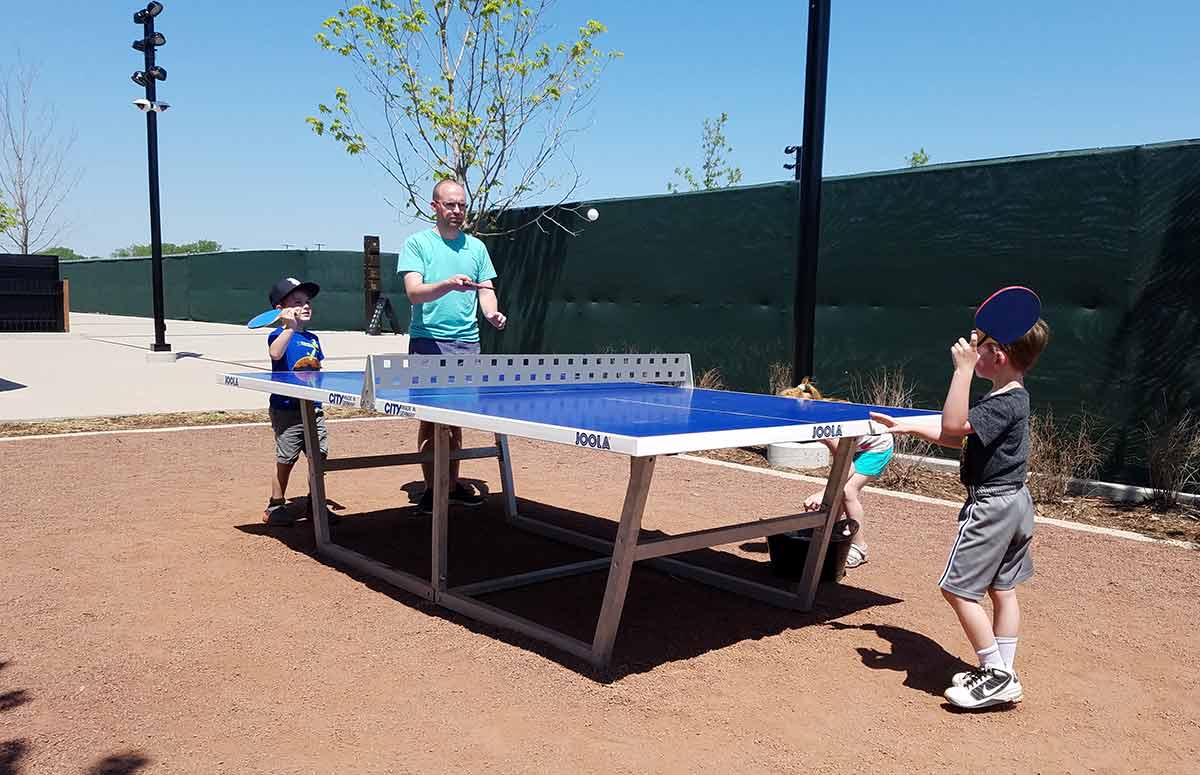 Do you have additional feedback or tips for this park at Titletown District? Fun spots nearby to try? Please share in the comments below!