While you might be dressing them up as a little pumpkin this Halloween, before you know it, they'll be dressing themselves in a graduation cap and gown.
Don't let the cost of college sneak up on you! Develop a higher education savings strategy while they're still young enough to not notice that some of their trick or treat candy is missing.
A great place to start is with Edvest, Wisconsin's 529 College Savings Plan. Edvest is a tax-advantaged saving and investment plan that has helped Wisconsin families prepare for the future cost of higher education for more than 25 years.
Edvest strives to help families prepare for rising education costs, regardless of their goals or financial situations.
Saving for College Doesn't Have to be Spooky
The cost of higher education may seem overwhelming, but achieving your savings goals is possible when you establish a plan. The best place to start is by determining the amount of your child's education you wish to fund. Is it covering the cost of their first semester, first year, or making sure they have enough to cover the technology they need?
Once you establish your goal, you can build a savings strategy to help you get there. Time is your biggest asset when it comes to saving for larger costs, so the earlier you start, the better! If you're not sure where to start, try the Edvest College Savings Planning Calculator.
This tool considers your child's age, when they plan to start college, your overall savings goal, and the estimated future cost of college (along with other important factors) to provide you with a snapshot of how your savings will add up.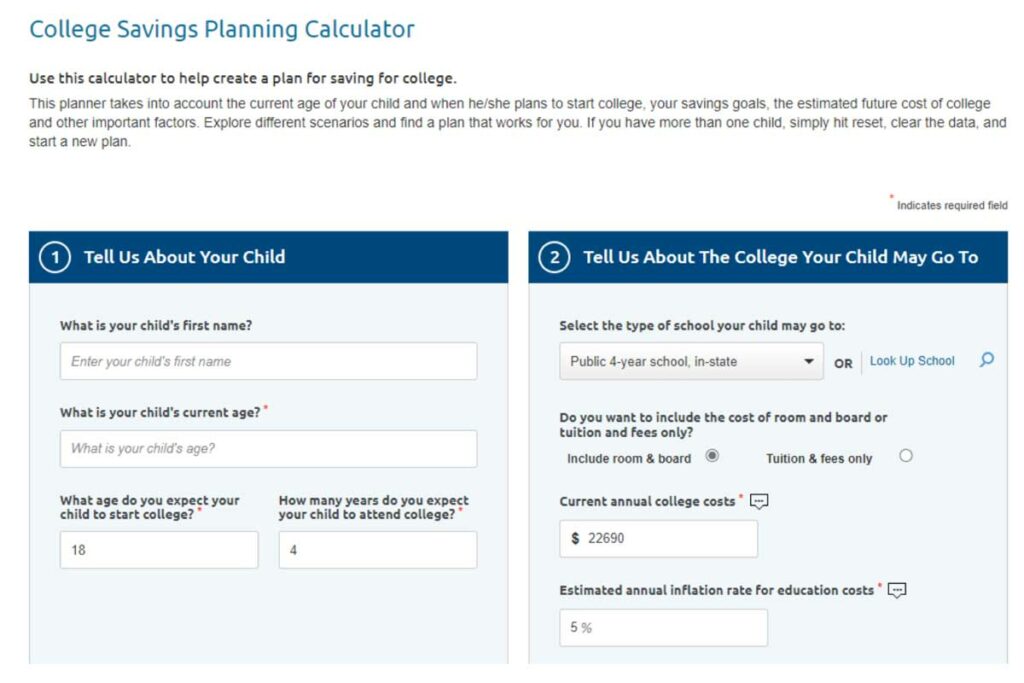 No matter your financial situation or savings goal, Edvest can help your family prepare. Opening an account takes about 15 minutes and you'll experience several benefits, including:
No big upfront cost – open an account with just $25 and contribute through payroll direct deposit, through a checking or savings account, or via check.
Low fees – Edvest is among the lowest cost 529 plans available.1
Tax incentives – Wisconsin residents can claim a state tax deduction of up to $3,560 per account, plus earnings grow tax-deferred and qualified withdrawals are tax-free.
Flexibility – use funds to pay for tuition, room and board, books, fees, and more at any accredited college, technical school, and apprenticeship program across the country.2
Anyone can contribute – not just the account owner! Friends and family can give the gift of college for birthdays, holidays, or other special events like graduation.
Start Saving for Your Little Pumpkin's Higher Education Today
To help families jumpstart their college savings, Edvest is announcing a $50 treat for new accounts opened between October 10 and October 31, 2022.
It's easy for anyone to start saving for higher education and receive the Edvest bonus. Follow these four steps:
Open an account between 10/10 and 10/31 at Edvest.com/treat
Make an initial deposit of $50
Set up recurring contributions of $30 or more for six consecutive months
Receive the $50 bonus!*
The sooner families start saving for higher education, the more time their money can grow. And that can give them a stronger financial foundation down the road for their loved one.
For more information, visit Edvest.com or follow Edvest on Facebook.