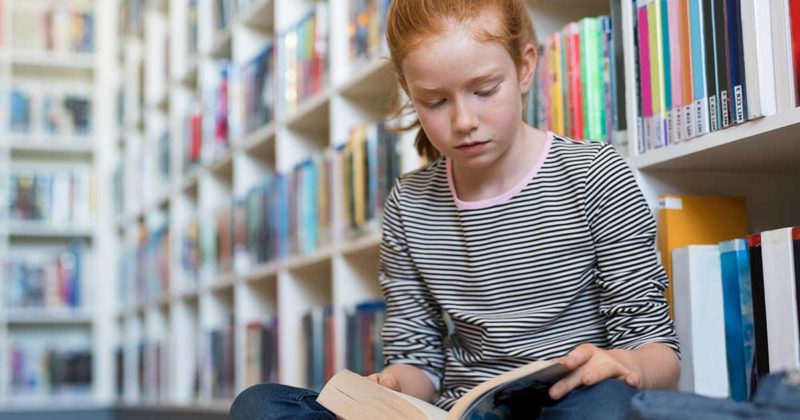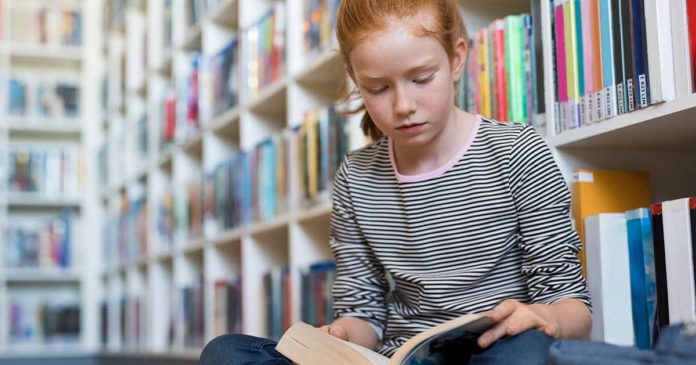 This summer, Libraries Rock! summer reading program is coming to many Fox Valley public libraries. Additionally, all of the libraries offer awesome opportunities and events throughout the summer – all free to the public. Story hours, concerts, magicians, and more are all fantastic way to engage your children. Please visit their individual websites for more information. And remember, Go Valley Kids also has all the events posted on our calendar so if you are looking for something to do during the week, pop on over and check out all the great events at our great public libraries.
A Universe of Stories
Our youth summer reading programs are easy and free! You don't need a library card, you don't need to check anything out and you don't even have to register! Work at your own pace too! Super busy this summer- do summer reading program on the go and stop in on the last day and still get all your prizes and get into the prize drawings. Activity logs will be available starting May 13th. If the child in your life attends school in Kaukauna, they will be bringing an activity log home. You don't have to live in Kaukauna to participate though- anyone can participate! Our learners will receive nine prizes total if they complete all their learning assignments! Prizes include toys, brand new books, and coupons for free food!
Adults, we have a program for you too! It's important that the youth in your life see you reading this summer too! Youth programs runs 6/10-8/22; adult program runs 6/10-8/9.
A Universe of Stories
There is a program for everyone, of any age.
Win prizes for reading. Attend great programs.
Kids (in 5th grade this fall or younger)
Hey, Kids! Sign up for A Universe of Stories! Summer Library Reading Program. Pick up a brochure in the Children's Room and start tracking your reading on June 10 to win weekly prizes for reading. Most prizes are courtesy of the Friends of the Menasha Library. The grand prize is a two-night, pool-side hotel getaway donated by Comfort Suites of Appleton. Additional challenges for 4th and 5th graders. The highest percent of school participation wins the traveling trophy. Special program for kids under age three. Sign up at the Children's Desk. More information.
Young Adults (those entering 6th up to those who will be seniors this fall)
This part of the program includes those who are headed into 6th grade in fall or any grade after that. Read at least 20 minutes each day to fill in a weekly reading ticket and enter to win weekly prizes. Grand prize is a Tribit Bluetooth speaker courtesy of the Friends of the Menasha Library. Sign up at the Reference Desk. The summer has lots of great programs, too.
Adults
Summer is a great time to relax in the sun with a good book. Win weekly prizes for reading. Grand prize is a $50 gift card courtesy of Festival Foods. Sign up at the Reference Desk.
SOAR into Summer Reading
Neenah Public Library's Summer Program for babies through teens – SOAR into Summer Reading – starts on Monday, June 3 and will run through Friday, August 9. There will be family entertainment with music, magic and trick dogs, weekly storytimes, book groups, STEAM programs, and a reading incentive program. Registration is open now (in person or online); kids may pick up their reading logs starting Monday, June 3. Completing the summer reading challenge makes participants eligible to select a free book. All programs and activities are free.
Did you know that reading aloud is the single most important thing you can do to help a child prepare for reading and learning – even if they can read independently! In fact, reading aloud is so important that the Neenah Public Library has created a new incentive program specifically for those who read aloud to kids. No registration required, just pick up your reading record starting Monday, June 3.
You can also attend Tuesday Family Programs for children and families on Tuesdays at 1:00 p.m. A ticket is required for Tuesday Family Programs, as space is limited. Tickets are free and available at the youth desk the Saturday prior to each program.
New this year is Chapter-a-Day offered Mondays-Thursdays at noon. Kids ages 18 and under can pick up a free lunch at the library and enjoy it while listening to books read aloud by your favorite librarians.
To learn more about all of our programs this summer, visit our calendar of events page.
All programs are free and sensory friendly. Everyone is welcome and celebrated. There is no right way to join in! For specific information about any program, call (920) 886-6335, or email youthdesk@neenahlibrary.org.
Visit our kid's page to discover more resources available for youth.
Kimberly Public Library and Little Chute Public Library
A Universe of Stories
Blast off into fun by joining A Universe of Stories! summer reading program for children, teens, and adults at the Kimberly-Little Chute Public Library. Earn weekly prizes plus entries into the grand prize drawing when you read.
Registration begins on Monday, June 3. Please visit the library to register and pick up your reading log. The program runs Monday, June 10 to Saturday, August 3. Free family concerts will be offered every Wednesday along with other engaging programs for all ages. More details can be found under the calendar tab.
Children who read in the summer enter school in the fall ready to learn and succeed. Make the library your place for reading and learning fun. Read long and prosper – it's the logical thing to do.
Libraries Rock!
Registration opens May 1. Start playing June 10. Last day is August 11. Play Online, on Paper, or Both. Programs for multiple age groups and adults too!
Babies: Track your Talking, Singing, Reading, Writing, and Playing with baby each week. Read 5 or more days a week and Talk, Sing, Write and Play at least twice a week (each) to earn an incentive prize and a Baby Rocker stamp. Collect 7 or more Baby Rocker stamps in 9 weeks and earn a free book, a Grand Prize Drawing Ticket, and a Rock Star stamp.
Kids: Track your Reading, Creating, and Exploring each week. Log 5 or more days of reading each week to earn an incentive prize, a Grand Prize Drawing Ticket, and a weekly READ stamp. Collect 7 or more READ stamps in 9 weeks and earn a free book, a Grand Prize Drawing Ticket, and a Rockstar stamp.
Teens: Log 2 hours of reading each week .A weekly participation prize and a Grand Prize Drawing Ticket may be picked up once you've logged your reading for the week. Get your Grand Prize Drawing Tickets when you pick up your weekly prizes.
Adults:
Track your Reading, Creating, or Engaging in a community event each week to be entered into the weekly prize drawing.
Get your reading log at the Information desk.
Each week's drawing occurs the Monday following that week. Winners will be notified via email or phone. Complete 5 weeks or more to be entered into the Grand Prize Drawing.
A Universe of Stories
Sign up any time the library is open, starting May 29. Read for prizes, weekly events & hands-on activities, free and fun for everyone!
Summer Reading Adventure
June 8 – August 12, 2019
Sign up at any Brown County Library for the Summer Reading Adventure to receive your reading record.
Central Library – downtown Green Bay
515 Pine Street, Green Bay, Wisconsin
Ashwaubenon Branch
1060 Orlando Drive, Ashwaubenon
Bookmobile
The Bookmobile travels to locations throughout Brown County. Find a schedule here.
Denmark Branch
Located in Denmark High School 450 N. Wall Street, Denmark, Wisconsin
East Branch – Green Bay
2255 Main Street, Green Bay, Wisconsin
Kress Family Branch – De Pere
333 N. Broadway, De Pere, Wisconsin
Pulaski Branch
222 W. Pulaski Street, Pulaski, Wisconsin
Southwest Branch – Green Bay
974 Ninth Street, Green Bay, Wisconsin
Weyers-Hilliard Branch – Howard
2680 Riverview Drive, Green Bay, Wisconsin
Wrightstown Branch
615 Main Street, Wrightstown, Wisconsin
Many other libraries extending throughout the Fox Valley also offer summer reading programs. Please find more information on their websites: Hortonville Public Library , Brillion Public Library, Oshkosh Public Library, and Brown County Network of Libraries.
The Barnes & Noble Summer Reading Program is here to help you on your way, encouraging you to read books of your own choosing and earn a FREE book, simply by following these three easy steps:
Read any eight books this summer and record them in your Summer Reading Journal (

English

or

Español

). Tell us which part of the book is your favorite, and why.

Bring your completed journal to a Barnes & Noble store between August 1st and August 31, 2019.

Find a Store

Choose your FREE reading adventure from the book list featured on the back of the journal.
Feed Your Brain
Read 15 minutes a day to keep up an appetite for reading all summer long.
(Grown-ups may read aloud to kids who are still learning.)
Slay dragons. Ride broomsticks. Unlock portals. Cast spells. FEED YOUR BRAIN® & fuel the power of your imagination this summer.
Download and use this reading log in June and July. Add up your minutes and have your parent or guardian initial each week. Once you've reached 300 minutes or more, bring your reading log into your local HPB store to claim your Bookworm Bucks on or before August 29, 2019.