How do you get your kids to read during the summer when beaches, pools, and outdoor adventures are calling their names? Lucky for Fox Valley residents, we have amazing public libraries and a few other programs that making reading fun. Not only do these programs keep our kids sharp for the next school year (or promote early literacy for the little ones), the programs are entertaining and provide an opportunity to earn a bunch of great prizes. And these programs are starting as early as this week!
The great thing about summer reading is that it gives kids a chance to choose what they want to read. It is also a good time for families to read together and talk about what they are reading. Summer road trips are also great for listening to audio books together as a family. And, just think, all of this fun can be found for free at your local library.
Libraries in our area all have summer reading programs for the littlest kids all the way through adults. Just sign up at your library, keep track of your reading, and earn some cool prizes. Many area libraries also have summer entertainment programs for families. So, mark the ones that interest you on your calendar so you don't miss them.
Here is a list of just some of the things local libraries will be doing this summer.
Note: Check with each library for specific details.
Appleton Public Library
225 N Oneida St, Appleton, Wisconsin
Participate in the 2017 Summer Reading Program with either online or paper tracking. Weekly participation prizes available. Open to babies through adults. Begins June 12 and ends August 13. Events throughout the summer featuring Tom Pease, Bubble Wonders, puppet shows and more!
Kaukauna Public Library
207 Thilmany Rd #200, Kaukauna, Wisconsin
Summer Reading program runs June 12 – August 14. Summer events include the Live Animal Show, Outdoor Movie Nights, Poolside Crafts (at the Kaukauna Municipal Pool) and more. Track reading to win prizes. Open to preschoolers through 12th graders.  
Kimberly/Little Chute Public Library
515 W Kimberly Ave, Kimberly, Wisconsin
Sign up starts on May 30 and reading begins June 12. Open to ages 3 through adult. Earn weekly prizes and come to family events every Wednesday. The summer reading program runs through August 4.
Elisha Smith Library, Menasha
440 1st St, Menasha, Wisconsin
Summer reading programs for kids-adults starting May 31. Randy Peterson, various jugglers, and a chicken dancer concert are on the special events schedule.
Neenah Public Library
240 E Wisconsin Ave, Neenah, Wisconsin
Sign up online for the summer reading program, and then pick up your reading record on or after June 1. Tuesday Family Programs for children and families on Tuesdays at 1:00 p.m., for ages 4 and up.  A ticket is required for Tuesday Family Programs, as space is limited. Tickets are free and available at the youth desk the Saturday prior to each program.
Oshkosh Public Library
106 Washington Ave, Oshkosh, Wisconsin
Kick off the 2017 Build a Better World Reading Challenge on May 30. Earn prizes through August 26. Read for 20 minutes in the library and earn a coupon to forgive fines. Programs available for kids through adults, including the Miller & Mike Comedy Show, magical poodles, singer Randy Peterson, book clubs, and much more!
Hortonville Public Library
531 N Nash St, Hortonville, Wisconsin
Sign up for the summer reading program beginning on May 22.
Brown County Libraries – Summer Reading Adventure
June 11 – August 15, 2016
Sign up at any Brown County Library for the Summer Reading Adventure to receive your reading record. Kickoff event Saturday, June 10, 2016 at the Central Library Reading Garden featuring Mr Pickles! 

Central Library – downtown Green Bay
515 Pine Street, Green Bay, Wisconsin
Ashwaubenon Branch
1060 Orlando Drive, Ashwaubenon
Bookmobile
The Bookmobile travels to locations throughout Brown County. Find a schedule here.
Denmark Branch
Located in Denmark High School 450 N. Wall Street, Denmark, Wisconsin
East Branch – Green Bay
2255 Main Street, Green Bay, Wisconsin
Kress Family Branch – De Pere
333 N. Broadway, De Pere, Wisconsin
Pulaski Branch
222 W. Pulaski Street, Pulaski, Wisconsin
Southwest Branch – Green Bay
974 Ninth Street, Green Bay, Wisconsin
Weyers-Hilliard Branch – Howard
2680 Riverview Drive, Green Bay, Wisconsin
Wrightstown Branch
615 Main Street, Wrightstown, Wisconsin
In addition to public libraries, Barnes and Noble and Half Price Books also offer summer reading programs. Get the details in the store. Keep track of your reading and earn free books.
As you head out into your summer adventures, don't forget to bring a good book (or audio book) and take some time to read!
---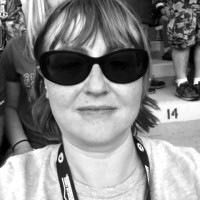 Leanna Miller lives in Appleton with her husband and two elementary school-aged kids, a boy and girl. She is a stay at home mom and part time teacher and librarian. She likes to travel, with and without kids, and read books in her spare time.
---
Enjoy Northeast Wisconsin with family and friends this summer! Find more things to do with the 2016 Go Valley Kids Summer Bucket List sponsored by Fox Communities Credit Union.