The Rades Pumpkin Display has become an annual Halloween tradition for our family and many others in Northeast Wisconsin. The pumpkin display has grown every year and includes intricately carved pumpkins, decorative lights and Halloween decorations. The display is FREE and fun for all ages. No worry about scaring the little ones! This display takes place in early October in Appleton, Wisconsin.
NOTE: weather dependent. Please follow facebook page for updates here:
www.facebook.com/appletonpumpkindisplay
Last year's theme is A Night at the Movies – The Sequel
We can thank Kevin Rades and his family for this awesome display! We had a couple questions for Kevin.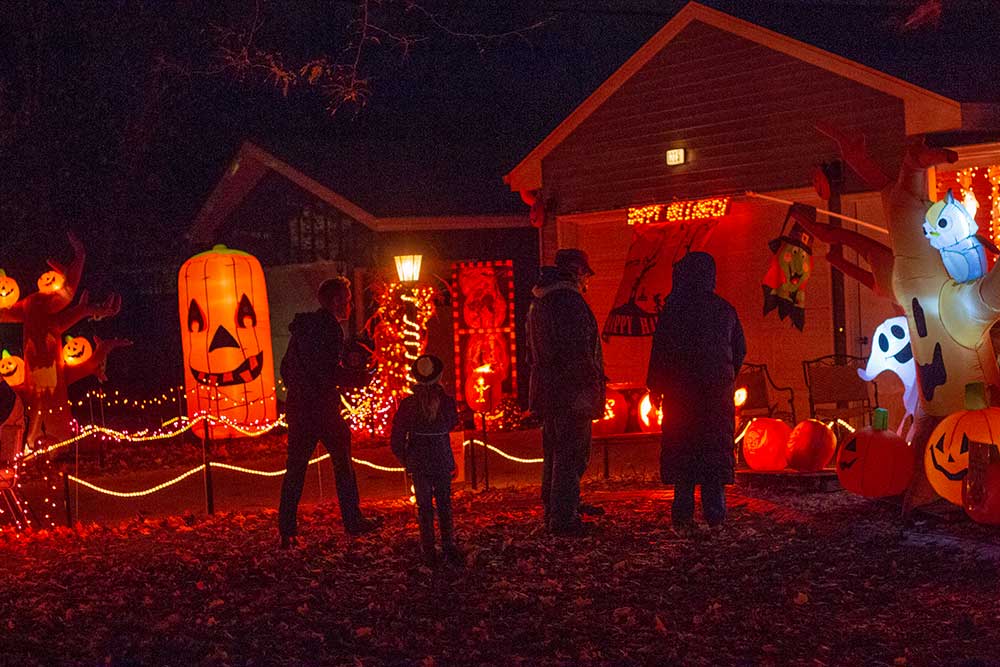 Why is Halloween special to you?
My entire Family loves this time of year – from Packers to pumpkins – Fall is so much fun! Halloween is extra special because of our display – it takes a lot of work to pull it off each year but it is very rewarding. Everyone likes to see pumpkins and the fact we take a donation to help a local organization makes the work even more worth it. We are happy to give back to our community!
How many years have you been doing the Rades Pumpkin Display?
We have done our 3-night display for over 15 years. I have been carving and putting pumpkins out for even longer. We used to put a few pumpkins in the windows and even some on the roof! People liked them so much we started adding more pumpkins and eventually lots of orange and purple lights throughout the landscape. We guess we get around 3,000 visitors to the display each year – a lot of it does depend on the weather – we are due for a nice Halloween weekend for a change!!!
Who helps to carve the pumpkins?
Our entire display is a family affair! I carve the pumpkins were you are actually cutting all the way through the pumpkin. My wife Sarah sculpts the ones where you are just taking the top orange layer off to create the design. Our 8-year-old daughter has carved a pumpkin for 3 years now and this year our 4-year-old daughter will do her first! My mother-in-law helps poke the patterns on to the pumpkins. My father-in-law hands out candy on Halloween. My Mom and Dad get to babysit the pumpkins in their garage after we pick them and they also put up with all the chaos involved in putting on the display (it is held at their house!). My Dad helps put up a lot of lights and decorations and my Mom helps with the candy for the trick or treating!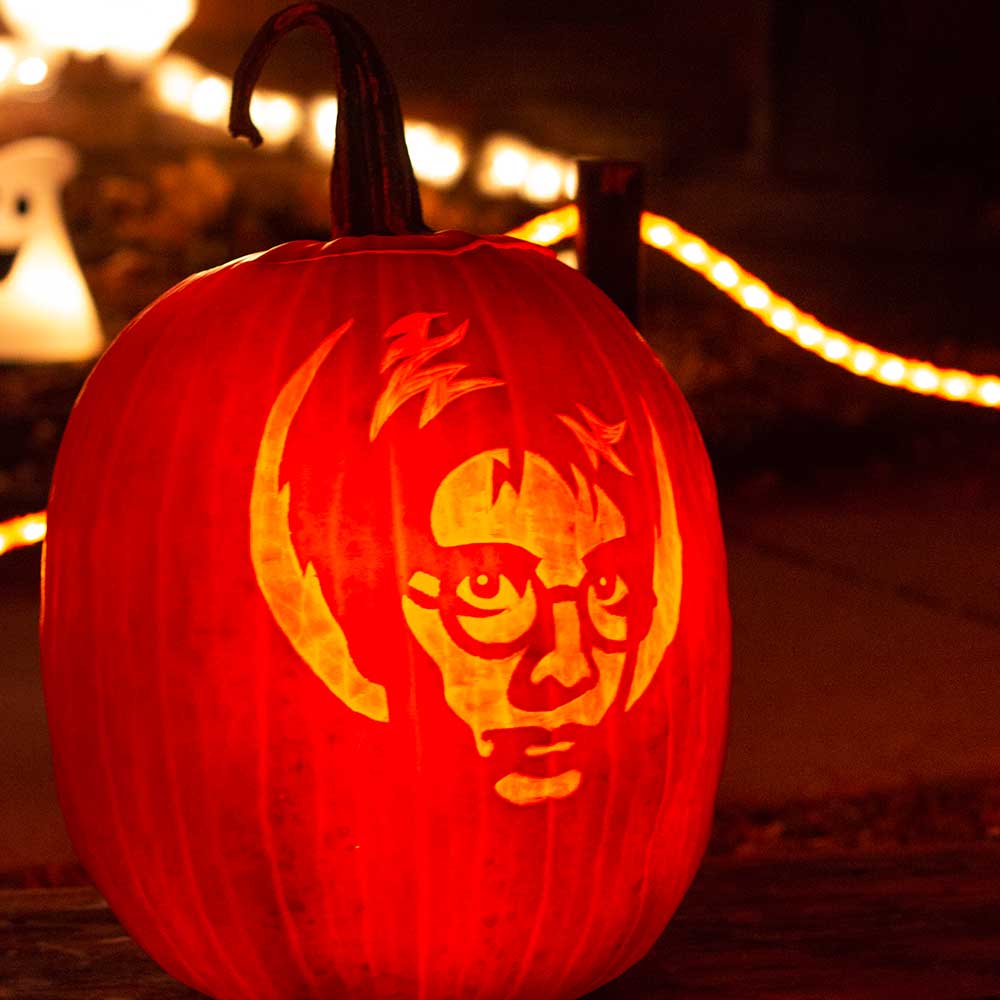 "It is a great feeling watching so many people get so much enjoyment over looking at pumpkins! Young and old all enjoy them! No one is waiting to scare you and everyone is welcome to take as many pictures as they want. For a few days a year I can "be a kid again" and do something I thoroughly enjoy. The fact that we are helping people by collecting a donation is the icing on the cake!" – Kevin Rades
Rades Pumpkin Display Details
When:
NOTE: weather dependent. Please follow Facebook page for updates here:
www.facebook.com/appletonpumpkindisplay
Where:
1225 E. Harding Dr., Appleton, Wisconsin
Cost:
FREE! Donations will be accepted to benefit Stock the Shelves Program.
Ages:
Great for ALL ages, nothing scary – Only fun!
For More Information
www.icarvepumpkins.com and www.facebook.com/appletonpumpkindisplay