Calling LEGO® Bricks and Minifigs lovers of all ages in the Fox Cities, Northeast Wisconsin, and beyond! Bricks and Minifigs Fox Valley in Neenah (Fox Crossing) opened Saturday, April 29! 
Bricks & Minifigs is a franchise toy store for buying, selling, and trading aftermarket LEGO®. The one-stop shops are located throughout the US and Canada. The Fox Valley location is the third in Wisconsin, with other locations in Madison (Fitchburg area) and Kenosha.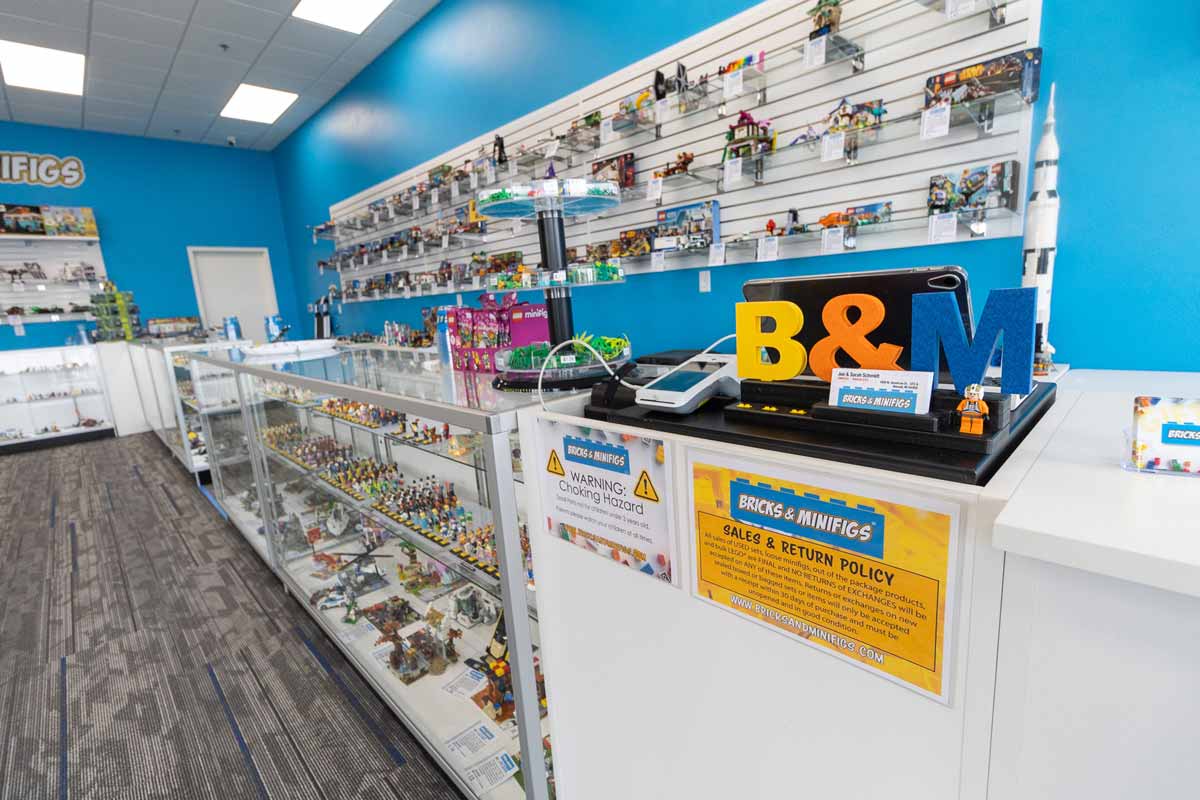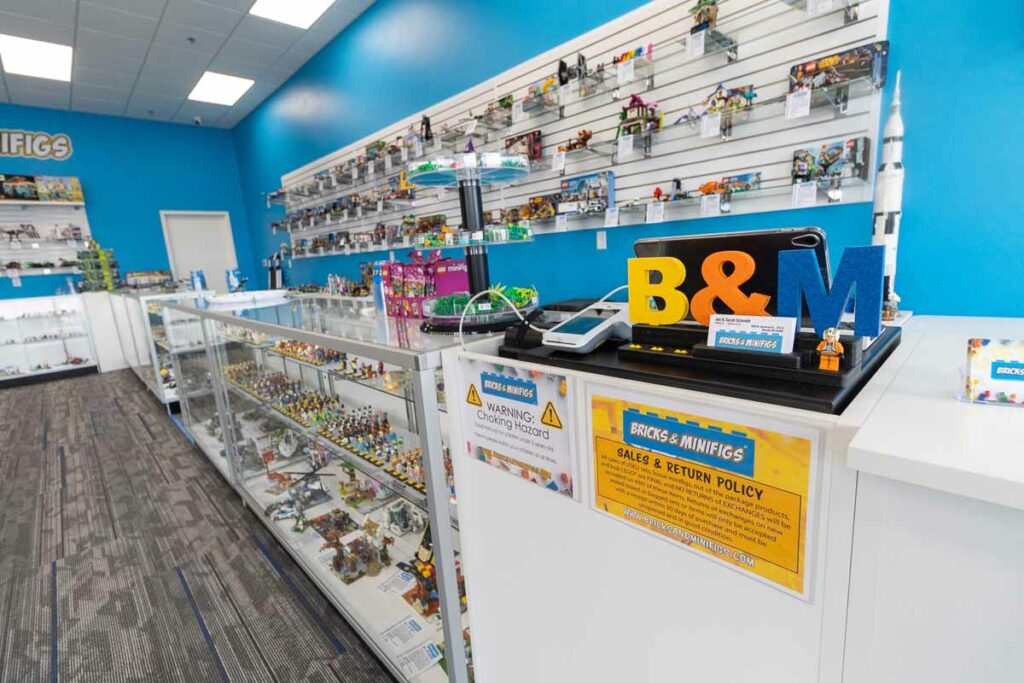 Bricks & Minifigs is the largest toy store of this kind, specializing in only new and used LEGO® items. The 3,070-square foot Fox Valley location will be conveniently located off Highways 10 and CB in the same building as Stucs Pizza, Xe54: a Wine & Cocktail Lounge, and Evolution Cycle Studio. Nearby businesses include Kwik Trip, Holidays Pub and Grill, and Tom's Drive-In.
Owners Joe and Sarah, a husband and wife team born and raised in Neenah, are excited to welcome customers to the store and to share their passion for LEGO® with the Fox Valley!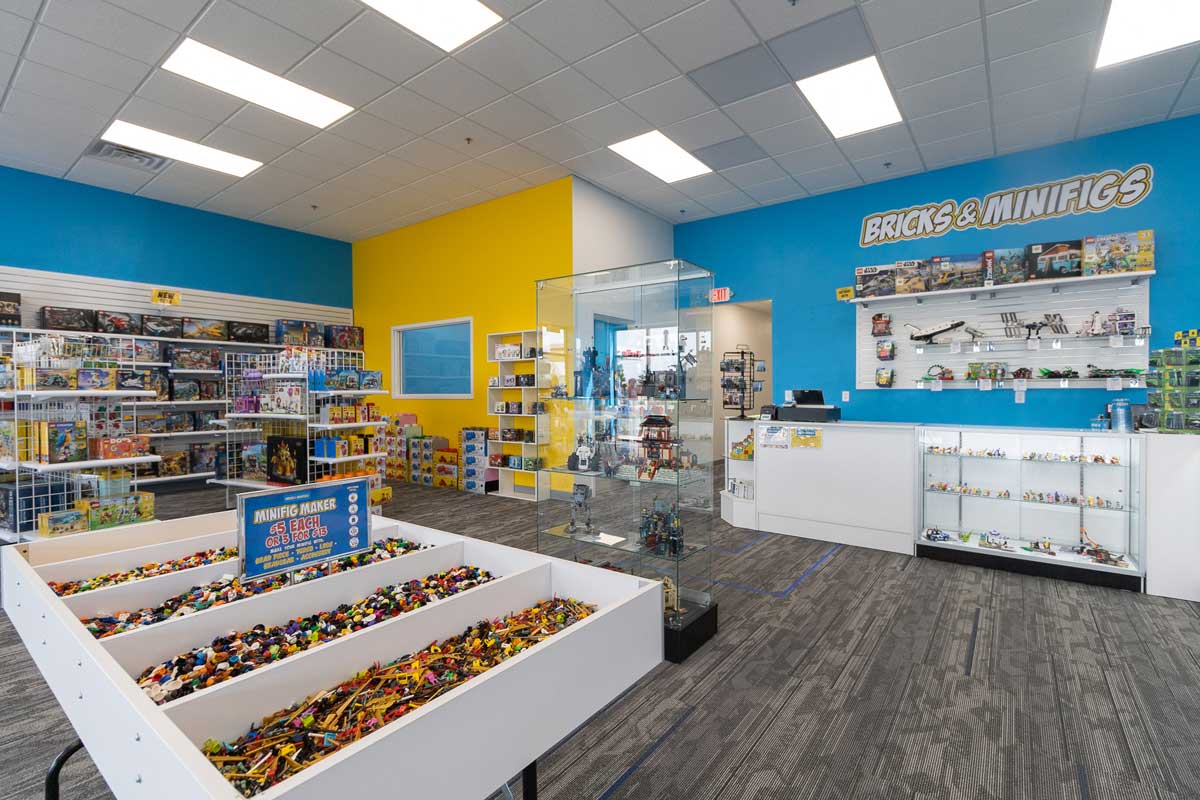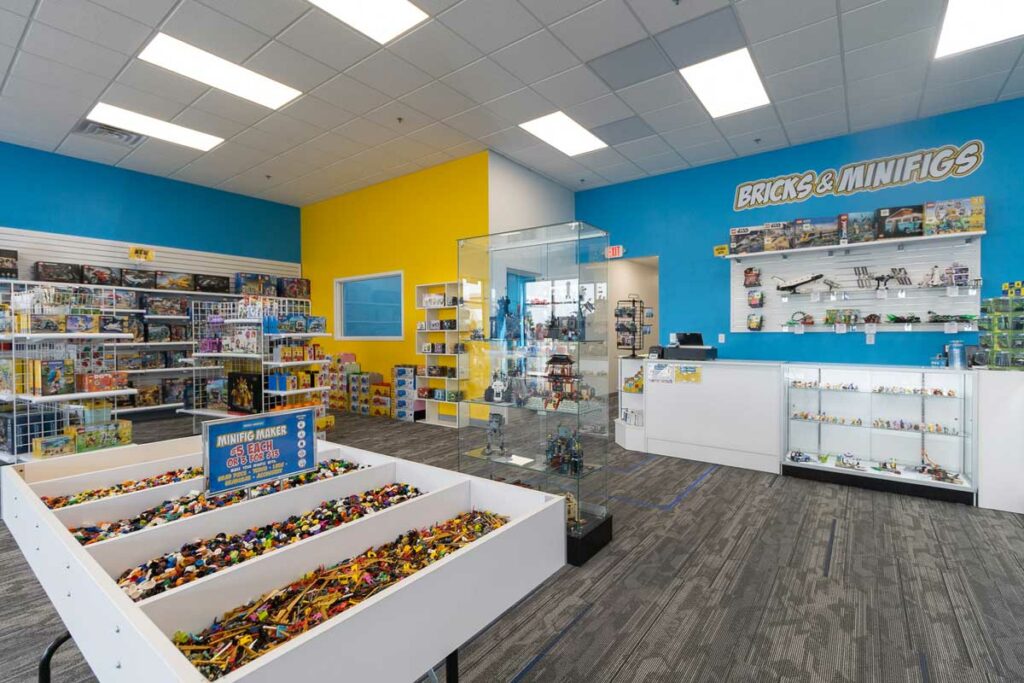 What To Expect When You Visit
Bricks & Minifigs Fox Valley will primarily consist of a retail space for buying, selling, and trading all types of LEGO® products with an additional space where they plan to offer 'hosted' events in the store. Event possibilities include birthday parties, business team-building outings, STEAM classes, summer camps, Make & Take events, and more to connect with the community and local businesses.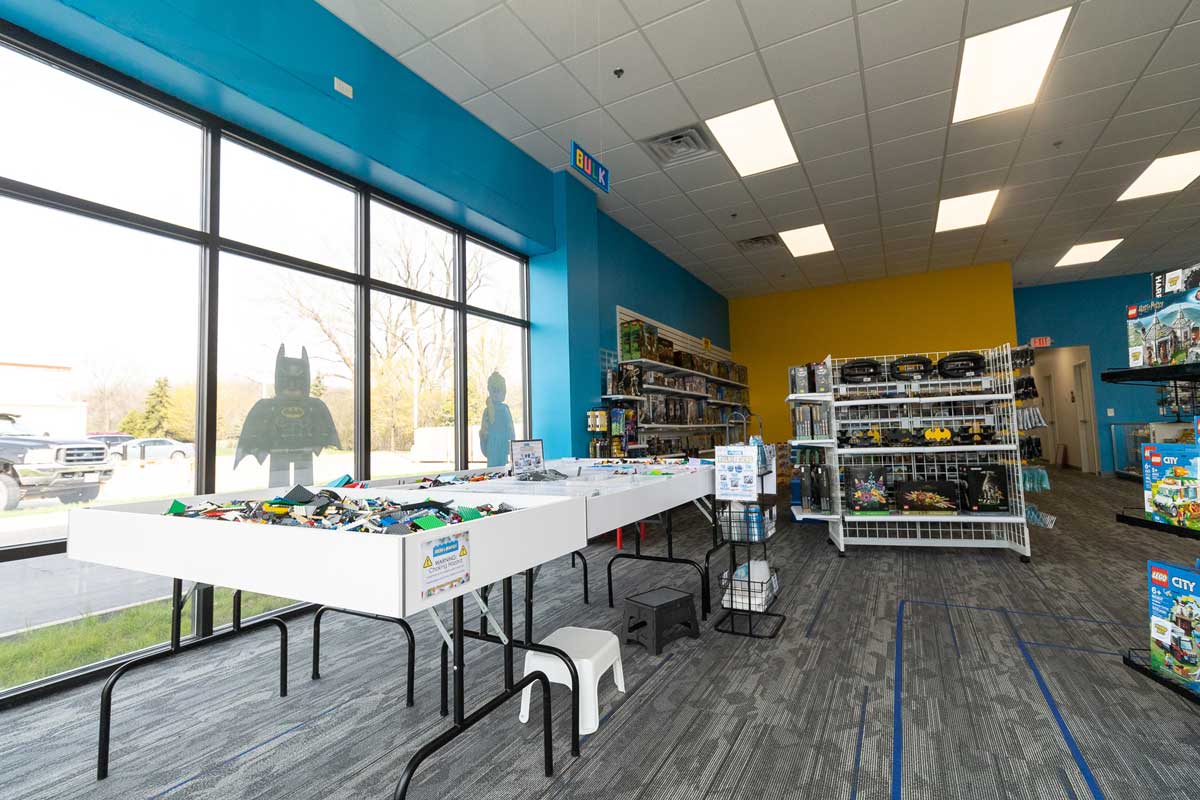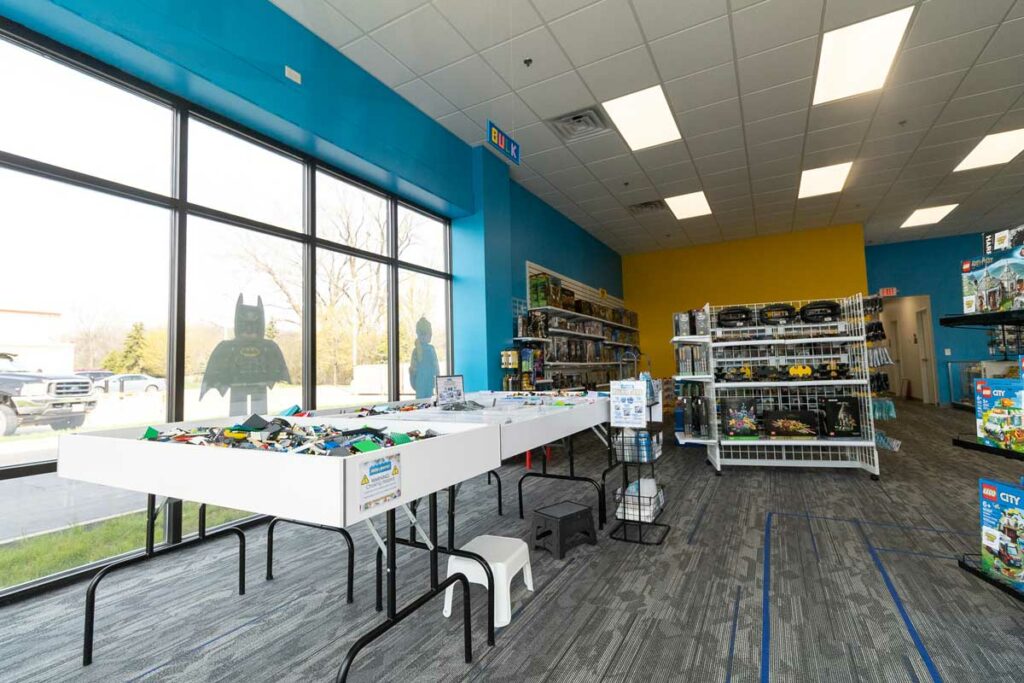 What Can You Do Here?
Purchase LEGO® sets, old and new!
Sell and trade in old or unused sets, individual minifigures, bulk bricks, and other components/accessories. The cleaner the sets and pieces you bring in, the more money you'll make!
Search through their "bulk tables" filled with LEGO® components to find and purchase whatever piece or pieces you need.
Get creative with the pieces in the bulk tables! This is a great place to "try out" LEGO® pieces and build some cool creations as you are searching.
Schedule a birthday party or attend other events like STEAM classes, summer camps, etc!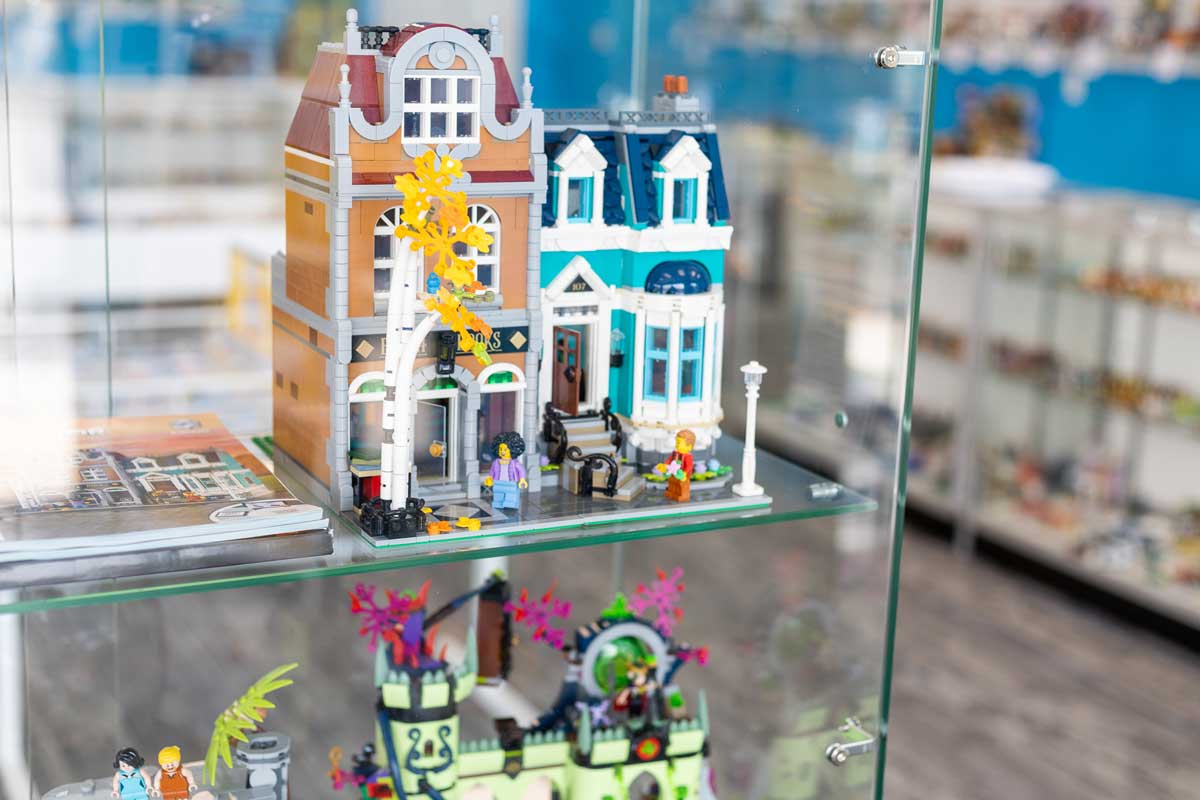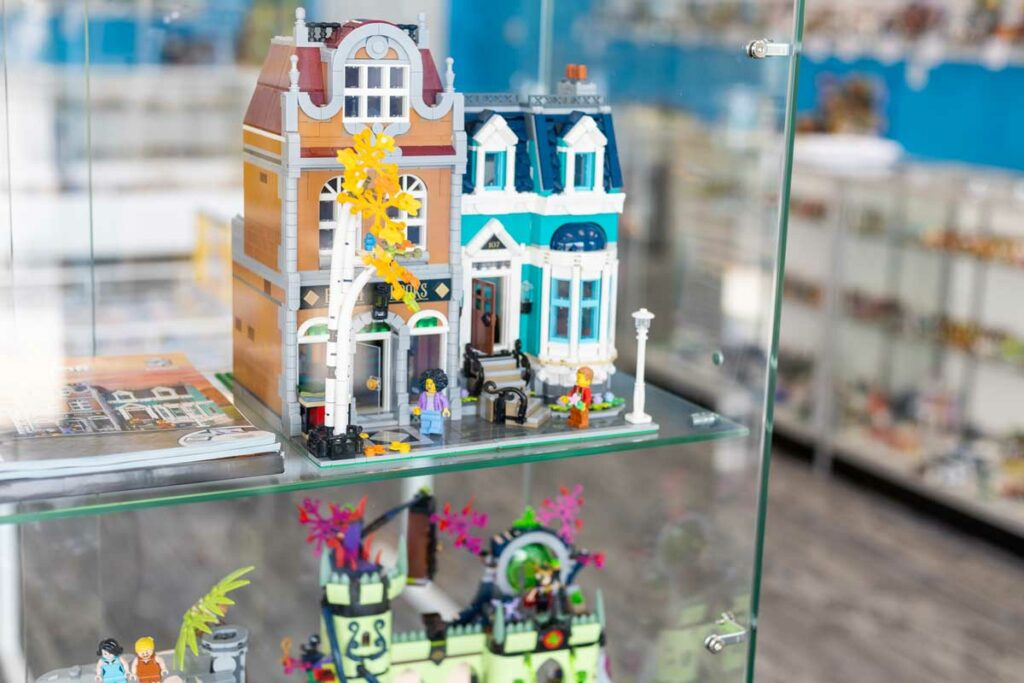 How Does the Sell/Trade Work?
Customers must abide by store 'Buy & Trade Policies' and can earn CASH on the spot or Store Credit to put toward other sets they'd like. Depending on the size or amount of LEGO® products you bring in, this process may take a while, so please be patient and enjoy browsing!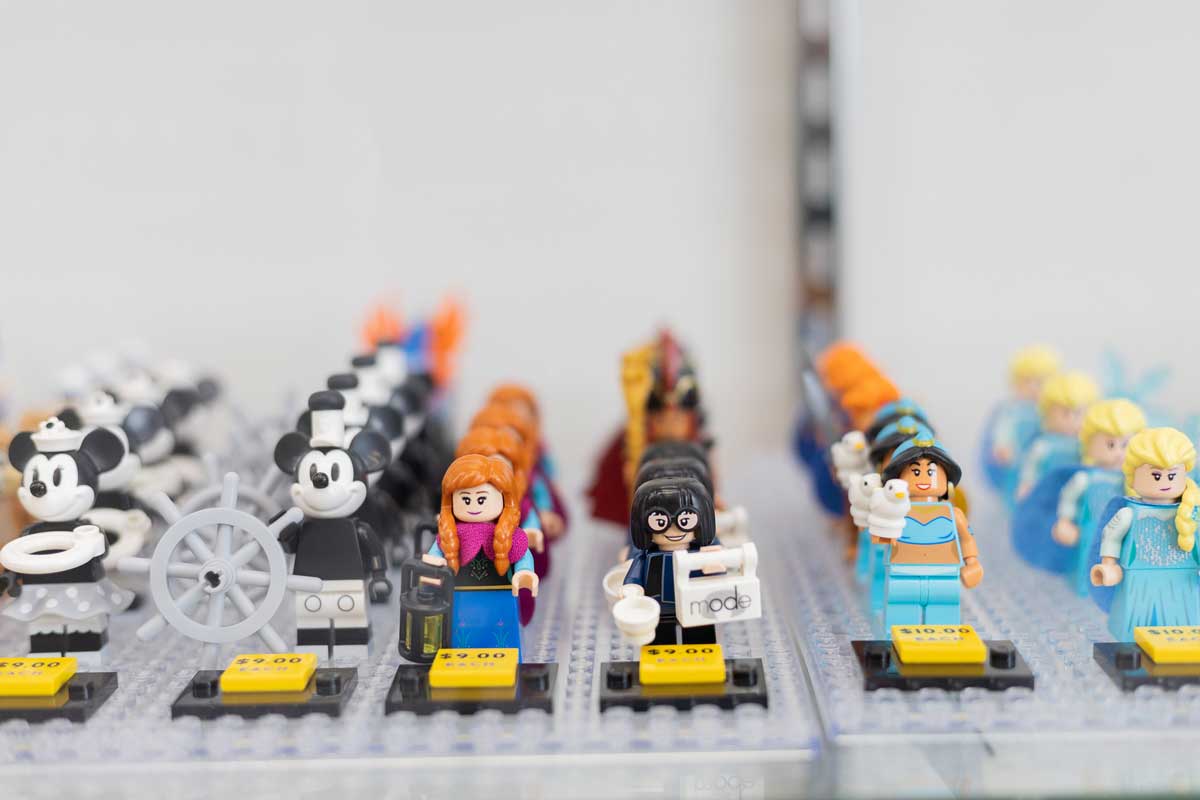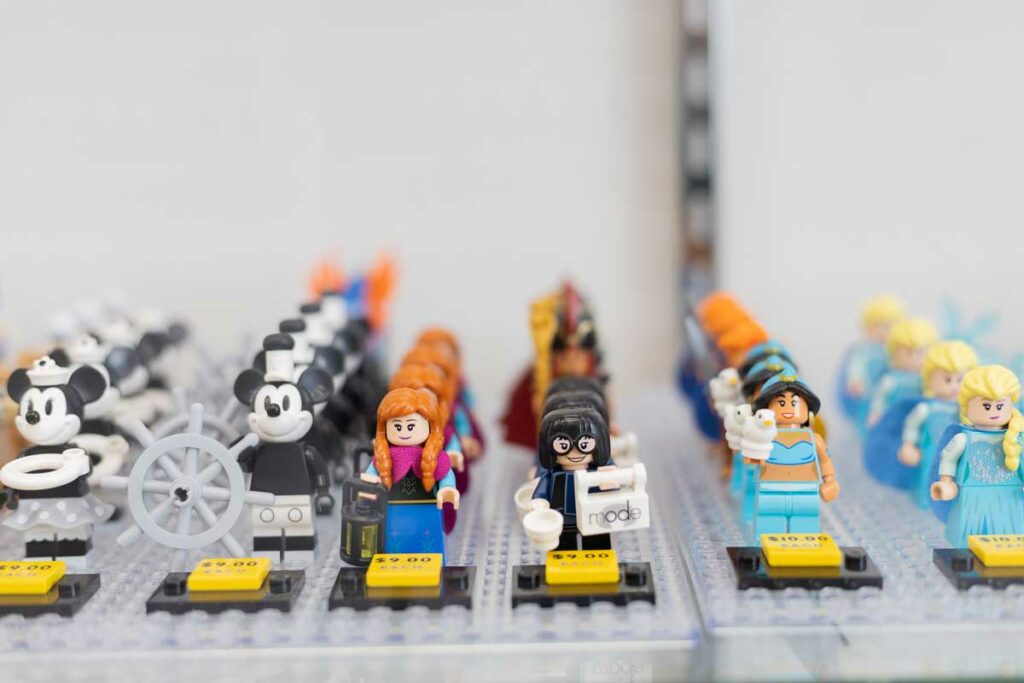 Grand Opening
A Grand Opening Celebration is planned for Saturday, April 29, 2023, with giveaways, prizes, and special guests!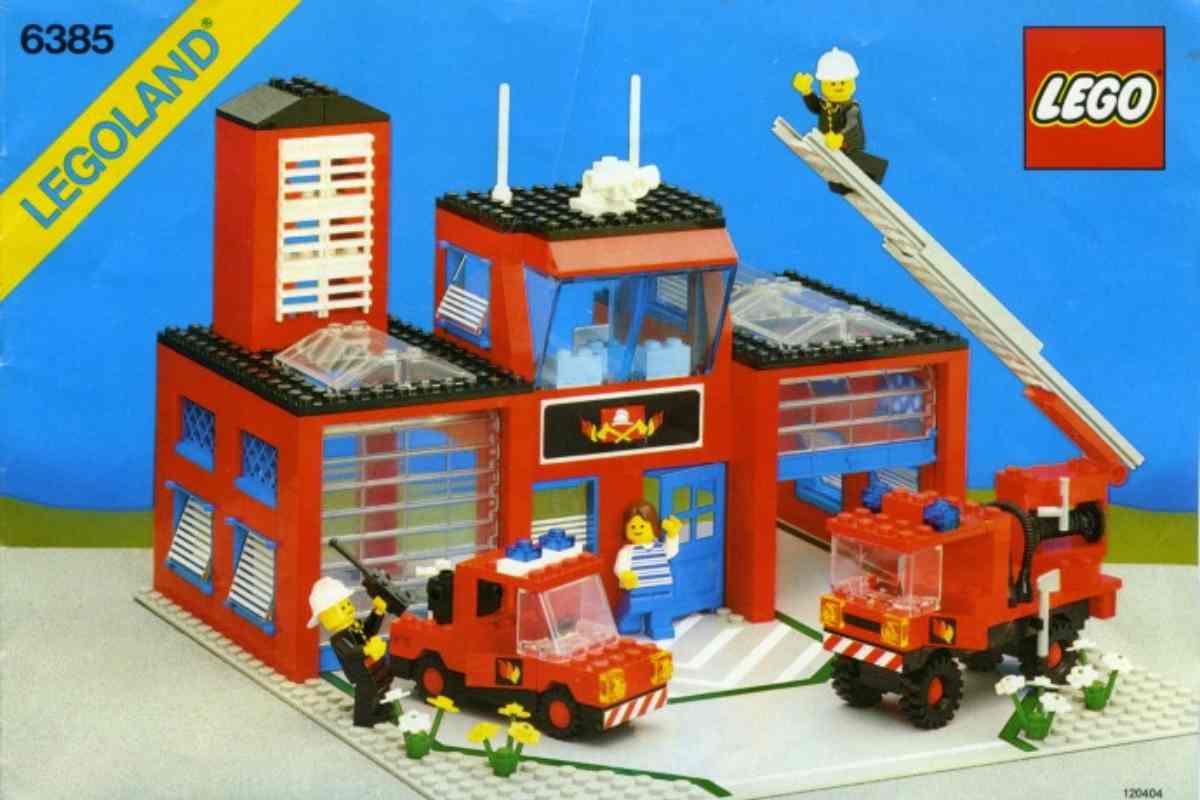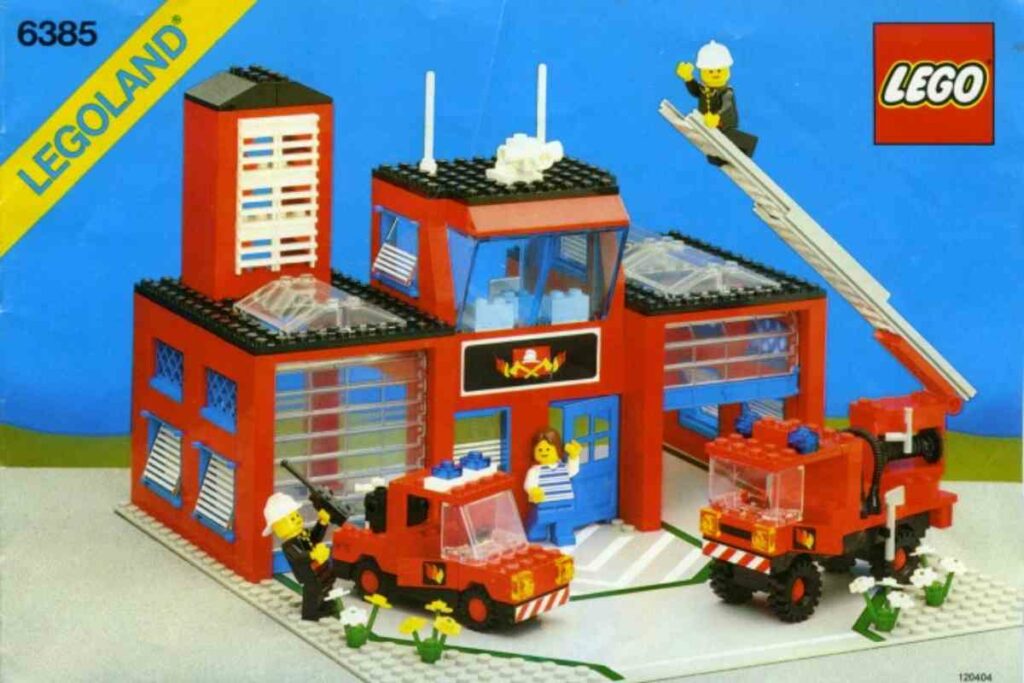 More About the Owners
Joe and Sarah are thrilled to bring their lifelong passion for LEGO® to the Fox Valley! Joe's love for LEGO® building began back in 1985 with his first set—Fire House set #6385. Together they have three amazing kids, Katelyn (16), Mason (14), and Finley (11), and a Goldendoodle, Chewie (Chewbacca).
Before they began their Bricks & Minifigs Fox Valley journey, Sarah was a stay-at-home mom and became part of the NJSD as a playground monitor at their children's elementary school until 2020. Joe was a mechanical engineer and worked for Kimberly-Clark Corp for 24 years.
In 2017, Joe discovered the Bricks & Minifigs store in Madison (Fitchburg) as a source for buying specific bricks he needed for his Star Wars AT-AT MOC (My Own Creation). In 2022, when the opportunity presented itself for their family to open a Bricks & Minifigs in this community, they jumped on it! Their goal and mission are to bring joy and creativity to the Fox Valley through all things LEGO® – past, present, and future.
A few final words from the owners: "Bricks & Minifigs is built on the principle of 'The 3 R's' – Rebuild, Reuse, Reimagine! Our store is locally owned and operated, with the goal of giving LEGO® items a new life and providing more than just a store to our community, but an experience! We take in LEGO® sets, pieces, and minifigures that have been loved before, and we create a safe and fun space for people to shop and connect with creative play. Customers come not only to buy but also to share their projects and converse with our friendly and knowledgeable staff."
Wisconsin – Fox Valley Coming Soon!