This winter, Lake Geneva will again be home to a massive and magical ice castle built using thousands and thousands of icicles. Ice Castles LLC began as an experiment of one dad, Brent Christensen, building with ice in Utah for his daughter and has grown yearly, now including locations throughout cold-weather spots across the United States.
Ethereal Ice Castles will be in only four other locations this year, including Minnesota, Utah, New Hampshire, and New York.
The Ice Castles have historically opened in late January, with ticket sales beginning the week prior. Keep an eye out for updates—everything depends on the weather.
From the Organizer: Ice Castles is an award-winning frozen attraction located in five cities across North America. The experience is built using hundreds of thousands of icicles hand-placed by professional ice artists. The castles include breathtaking LED-lit sculptures, frozen thrones, ice-carved tunnels, slides, fountains and much more.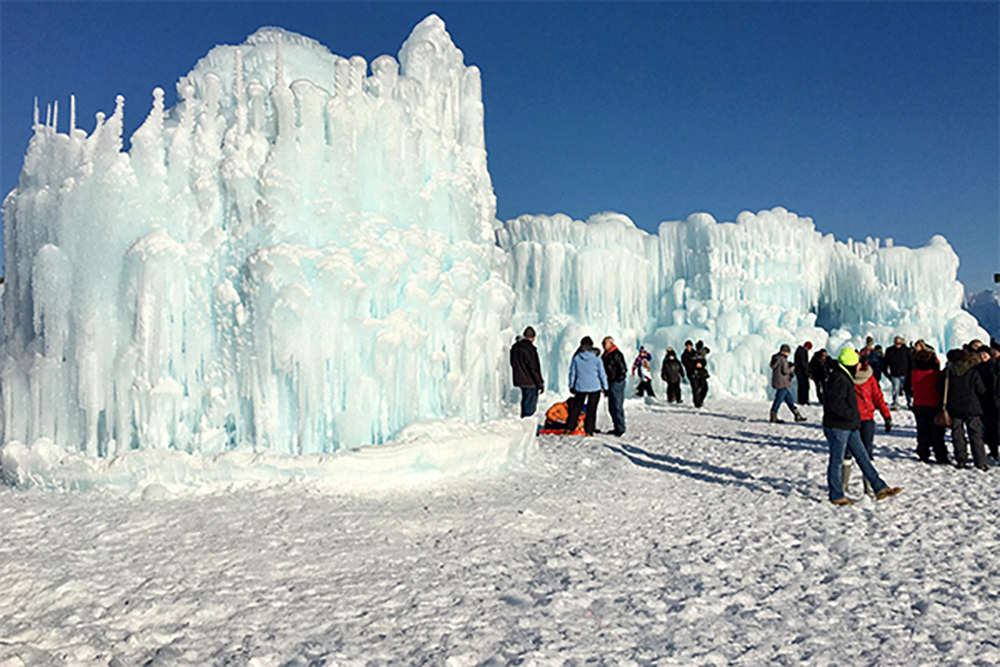 What to Expect From a Visit to Ice Castles
Purchase your tickets ahead of time on their website to ensure that you're able to enter: Ice Castles Tickets
Your ticket will be timed and plan to arrive during the 30-minute window of your tickets which can be delivered right to your phone. You can stay as long as your family wants to stay once you're there, but there is no re-entry allowed. Ticket times can be changed when there is at least 24 hours' notice.
Dress warmly and wear sensible winter footwear. The paths are 8 inches of crushed ice and snow. They compare walking on the paths to walking on a beach. Depending on the weather, some spots may be slippery.
Ice Castles are not created to meet handicap accessibility standards. The grounds are bumpy and not firm. It is not recommended that people using wheelchairs sensitive to bumps visit the Ice Castle. Wheelchairs are welcome if the bumpy and uneven terrain is not a problem.
Service animals are the only pets allowed inside the Ice Castle.
Parking is on-site.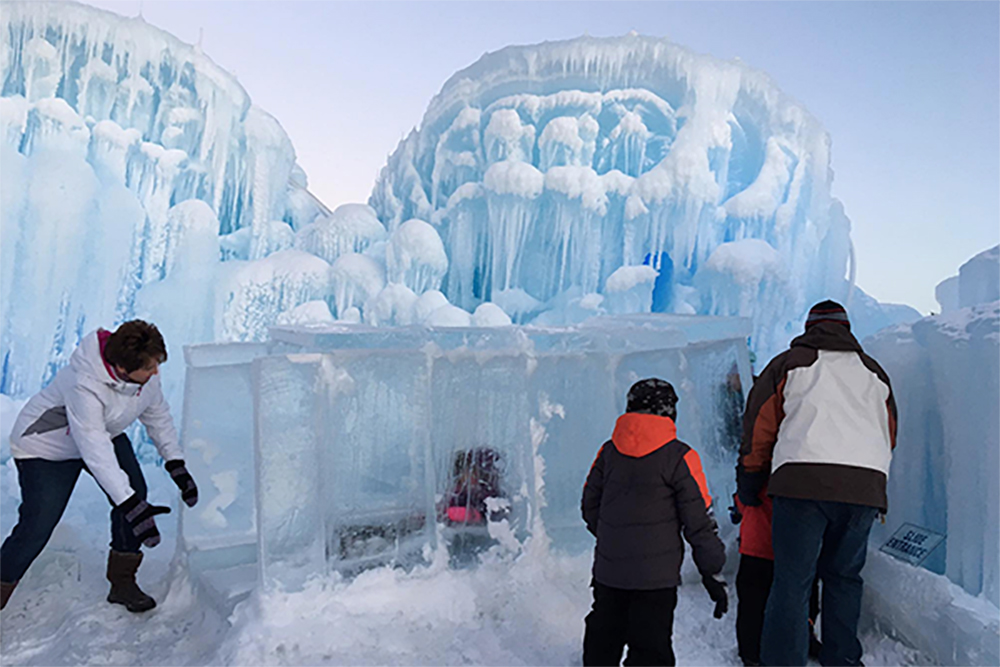 Tips to Maximize your Ice Castle Enjoyment
Bring a sled for little kids! As noted above, the paths are not all easy going and there is a lot of space to cover. Having a sled along will increase everyone's enjoyment. I am all for having an overworked arm instead of overworked patience.
There are no food options on-site. Bringing along snacks and warm drinks will help keep everyone happy.
As the sun sets, the Ice Castle lights up. If you plan your arrival shortly before sunset you'll catch both the day and nighttime experiences without wearing out your youngest family members.
There are slides! The longer slide regularly has a wait time upwards of 30 minutes but the shorter slide has a much shorter line.
As with all winter activities, don't forget to hit up a bathroom before you start your adventure.
Don't forget your camera and/or have some storage space clear on your phone!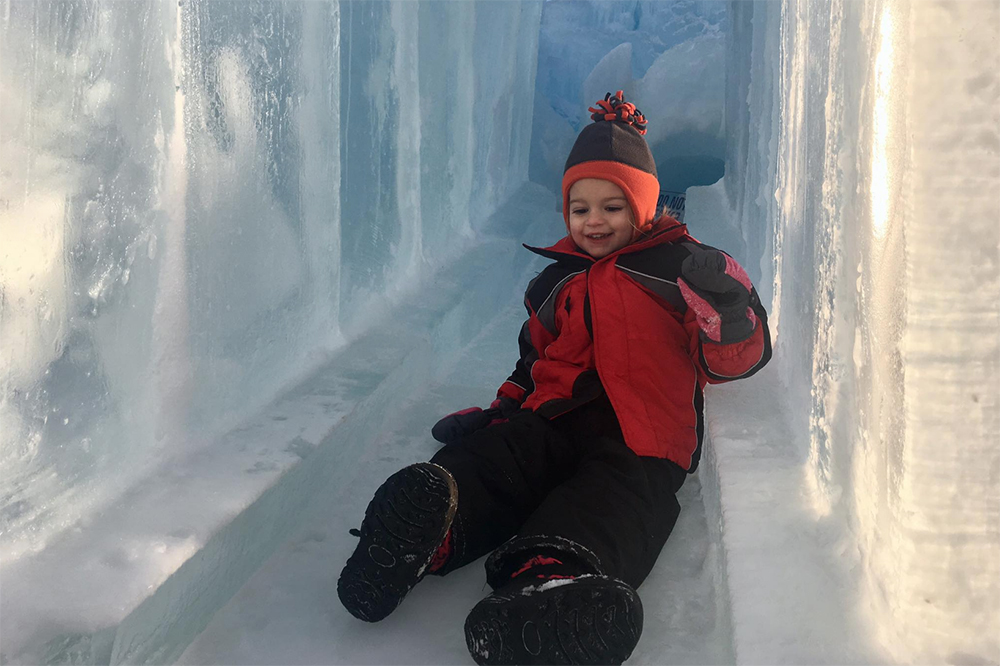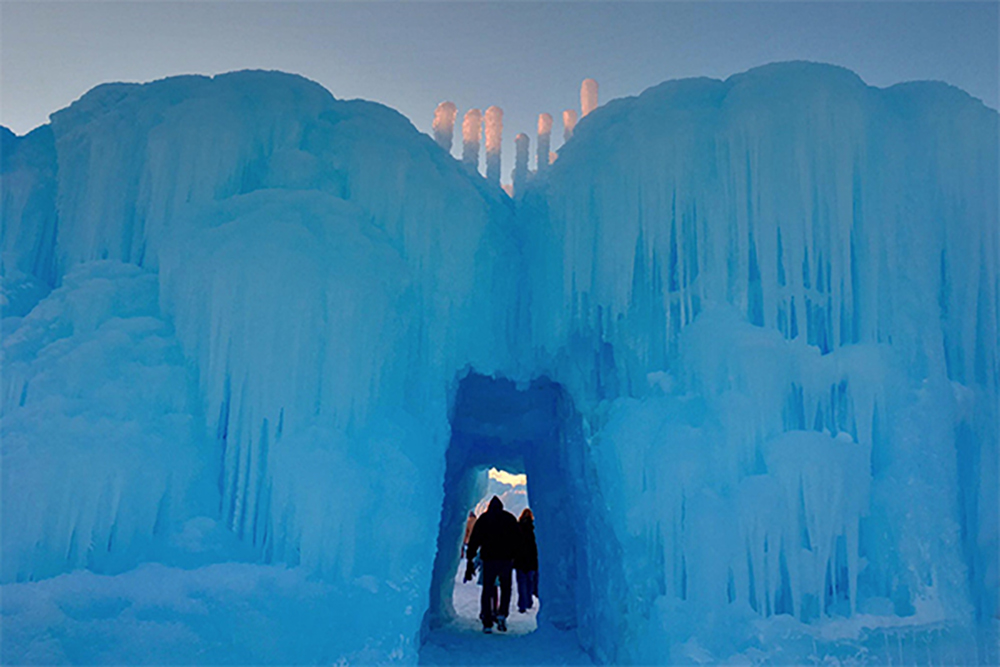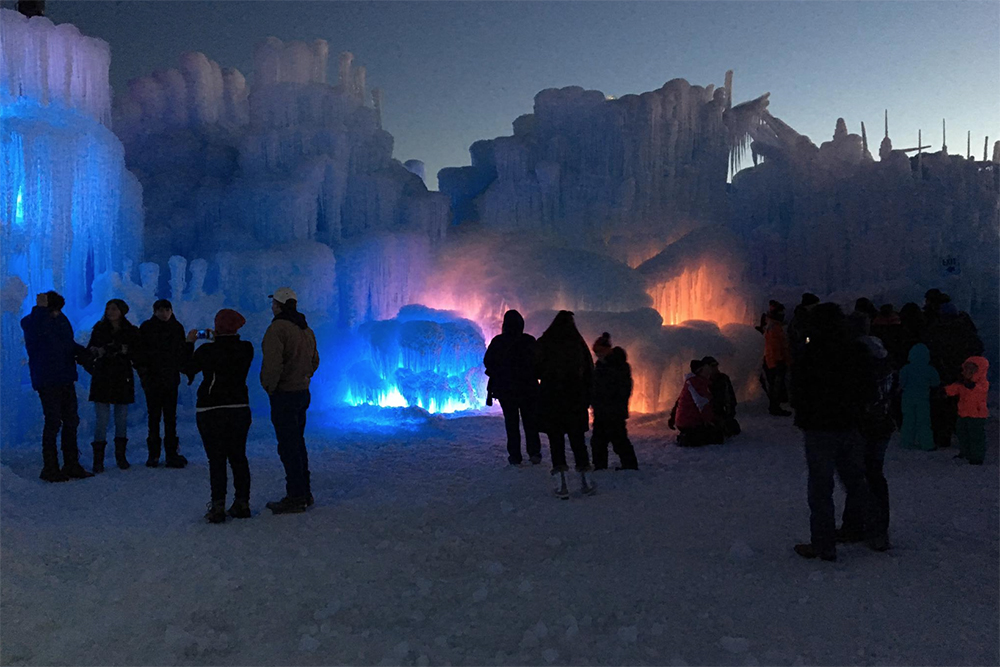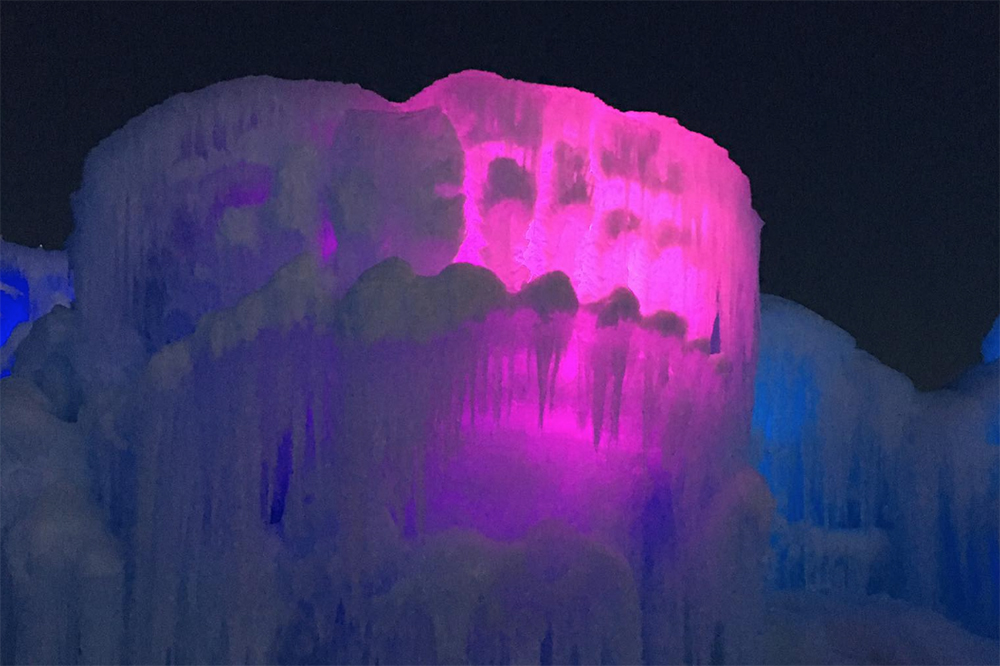 Special thanks to Martina Hunt and her family for these awesome pictures!