Round up the family and head to Door County for an afternoon in the orchards, surrounded by fresh open air, the warm sunshine, and rows upon rows of succulent, tart cherries. Whether you're a novice with a bucket or an experienced gatherer, this is a sweet family tradition you won't want to miss!
Editor's Note: The cherry-picking season typically starts mid to late July and lasts about 3 weeks. Orchards in the northern portion of Door County can run a little bit later into the first or second week in August. Check with orchards before heading out!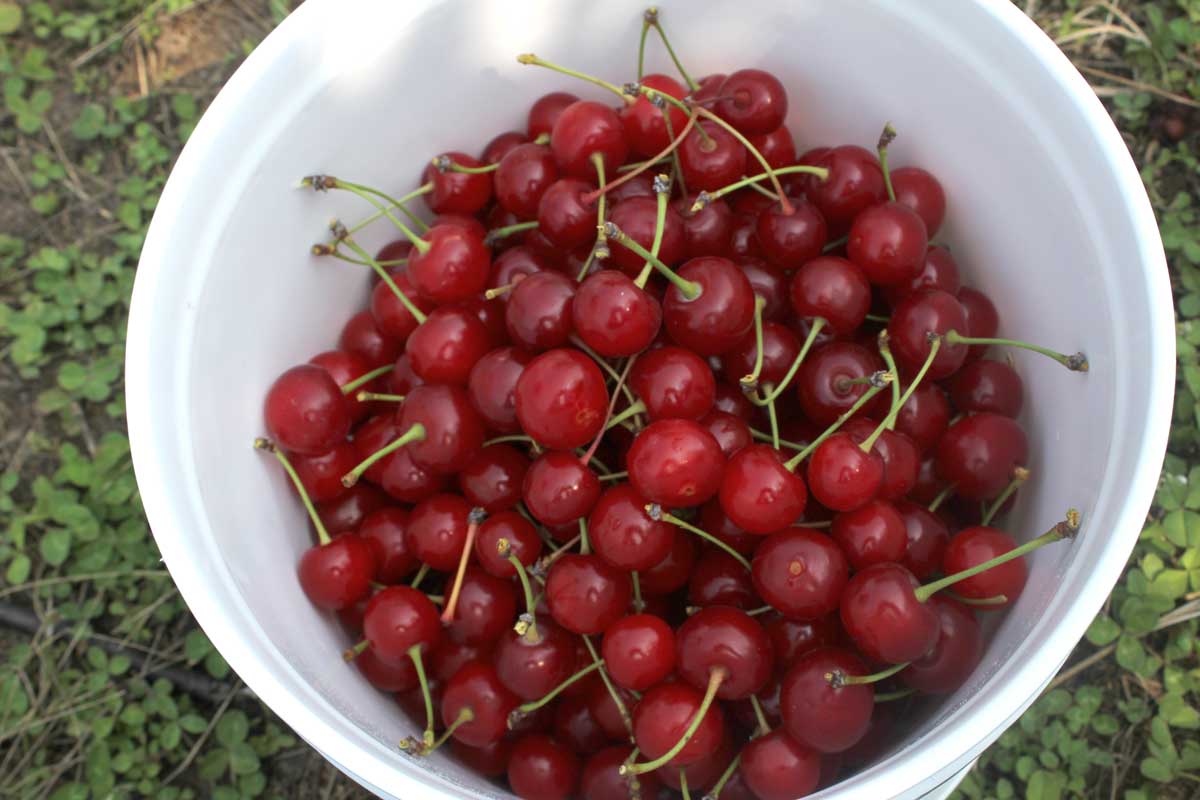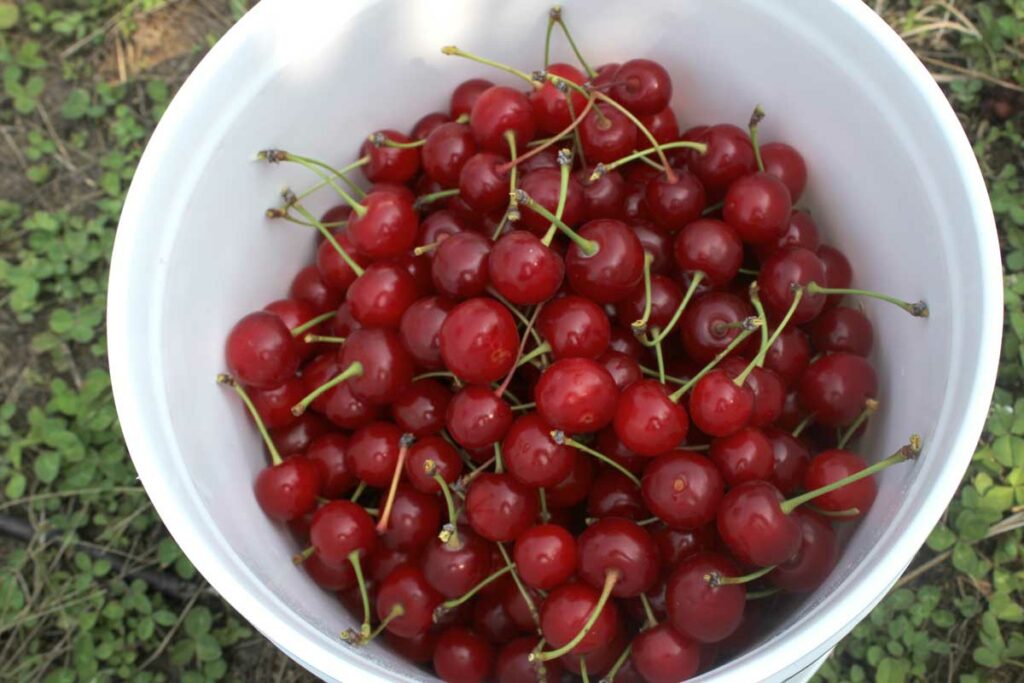 A Juicy History
Door County is the fourth largest tart cherry producer, and historically, cherries have been a very important fruit throughout the area's history. In 1896, residents discovered the peninsula had ideal soil conditions to successfully grow Montmorency cherries. Soon, many locals opened small businesses and orchards and began allowing customers to "pick-their-own" cherries. By 1929, the cherry-picking excursions brought national attention to the area's crops. 
The popularity surrounding cherries changed drastically in the late 1940s as together, growers produced nearly 50 million pounds of cherries over a year, accounting for a whopping 10% of the world's cherries! Unfortunately, cherry harvesting faced a challenge at the height of World War II when many pickers were overseas in the service. This resulted in the need for seasonal workers; some came from as far as the Bahamas to help work in the fields. Despite the vigorous efforts, the labor shortage sadly resulted in millions of pounds of wasted product. 
Just as the war ended, the U.S. government established a working camp in Sturgeon Bay housing over 2,000 German prisoners of war. The POWs were sent to work in the orchards across the county and ultimately saved the famous crop by picking an impressive 508,020 pails of cherries.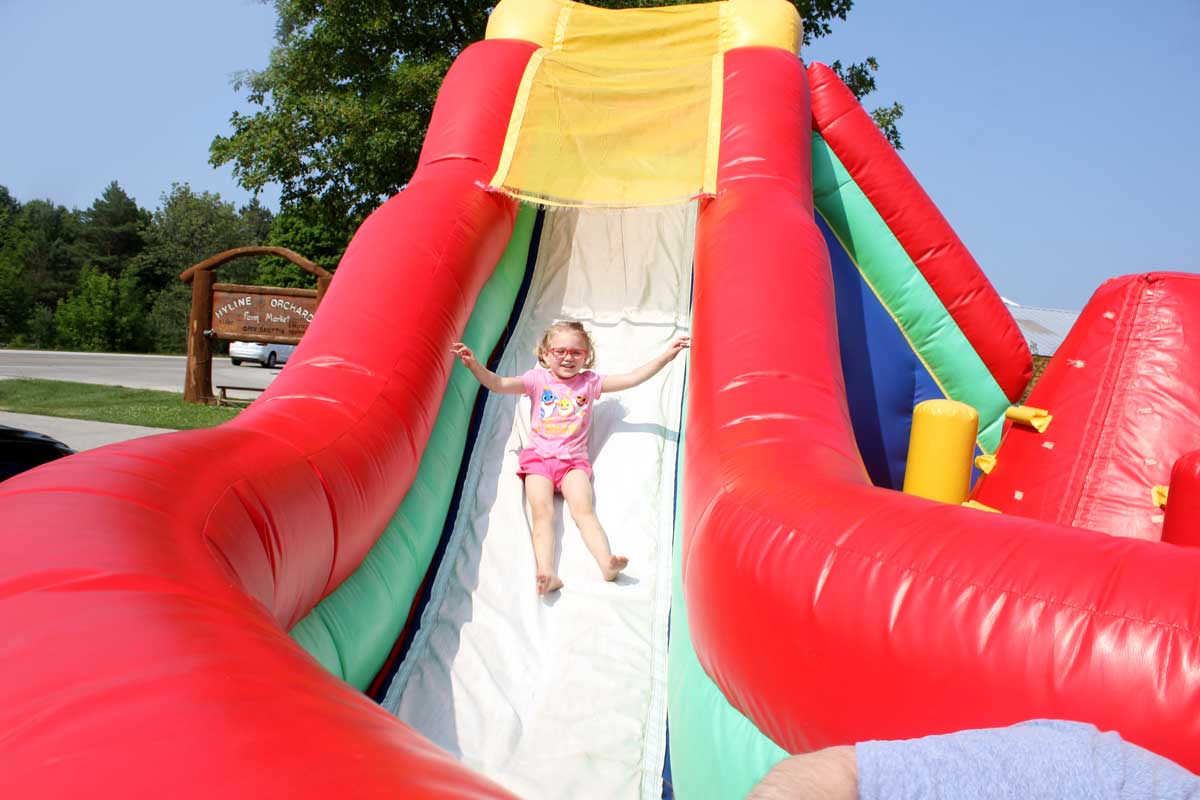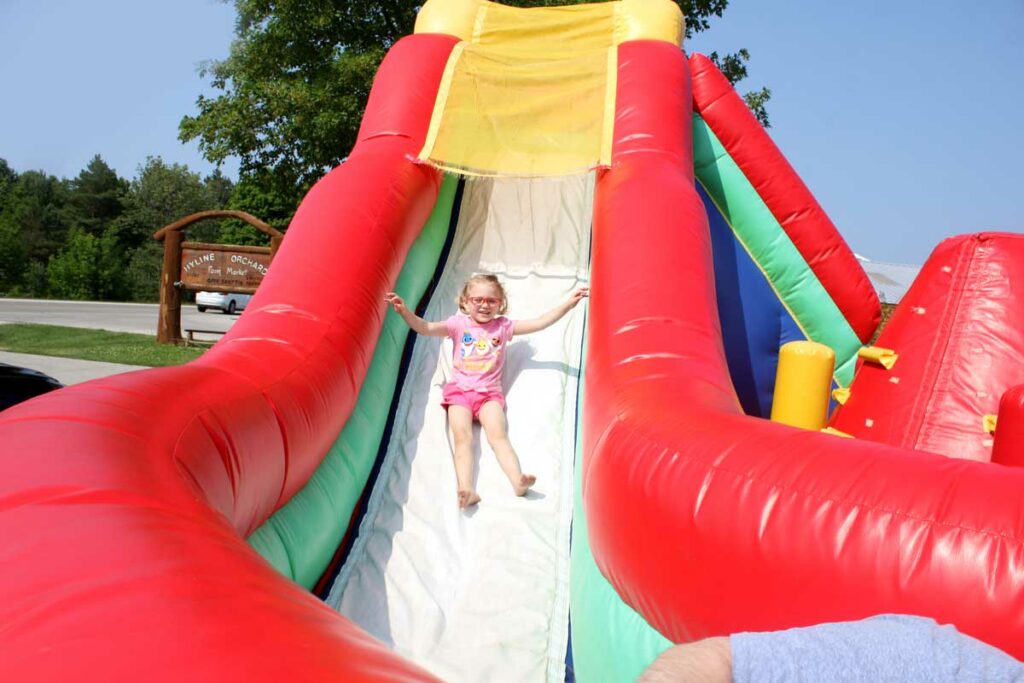 The Orchard Experience
The Hyline Orchard Farm Market in Fish Creek has been in operation for nearly 70 years. The dedicated, family-owned business welcomes visitors from all over to pick cherries, in addition to other products available at various points in the season. All the canned products sold in their market, such as jams, pie filling, salsas, sauces, and juices, are proudly produced on-site at the cherry plant adjacent to the market store. 
The grounds are well-maintained and easy to navigate, providing families a fun and effortless day out. Tart cherries are available pre-picked in the store, or families can gather their own from the trees for only $13 per 4-quart pail. Getting to the orchards is also convenient, as complimentary shuttles are provided to guests. There is a well-paved, stroller-friendly path to the orchard for those wishing to walk. Remember sunscreen and water while venturing out in the fields as it can get hot fast!
After picking cherries, children will enjoy playing on the swing set or burning off energy in the airy bounce house and slide, adding to an already-action-packed day. Guests can then visit the store before heading home to shop for snacks, treats, and trinkets. Many interesting products, including distinctive Cherry White Cheddar cheese and freshly baked cherry chip cookies, are available for purchase.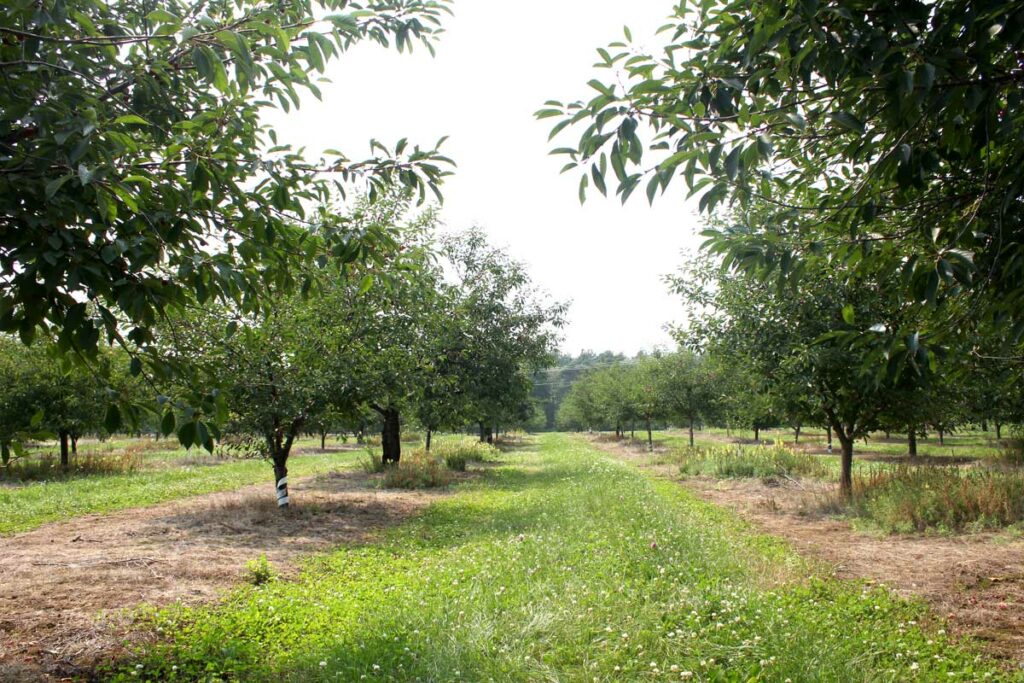 Ways to Preserve Cherries
So you have a bounty of delicious cherries—now what? There are many ways you can utilize and preserve cherries to retain and celebrate their flavor. The most common ways include:
Freezing – a great way to utilize them in smoothies and cobblers all year
Canning – a prolonged method to storing syrups, pie fillings, and jams
Drying – whether in an oven or dehydrator, dried cherries make excellent snacks and additions to homemade granola, trail mixes, breads, and cookies 
The method you choose to save your day's pickings can vary on skill level and experience. Luckily, many free how-tos and tutorials are available online that detail each method. Have fun prepping and stocking up your very own Door County cherry stash!
A Jar of Deliciousness
Cherries are used in dozens of recipes and dishes. The possibilities are limitless and experimenting with new creations is even more satisfying. Below are three excellent ways to savor the sweetness of your freshly-picked loot.
Three-Ingredient Cherry Jam
2lbs of tart cherries, pitted
1 package powdered fruit pectin
4 cups sugar
Directions: Wash and pit your cherries. In a blender or food processor, finely chop the cherries until they reach your desired consistency. Transfer the mixture to a pot on the stove and bring to a boil over high heat, stirring constantly to prevent burning. Gently stir in the sugar and pectin until dissolved. Remove from the heat and separate any foam. Transfer to a clean jar and store in the refrigerator for one week, or follow a process to water or pressure canning the jam.
Cherry Ice Cream Sauce
2 cups of fresh or frozen cherries
½ cup sugar
½ cup water
1 tablespoon cornstarch
2 tablespoons of lemon juice
Directions: As always, wash the cherries and remove their stems and pits. On the stove, bring the cherries and water to a boil. In a separate bowl, combine the lemon juice and cornstarch until smooth and pour over the boiling cherries. Stir well to prevent burning. To break up the cherries, use a fork or potato masher. If you prefer an ultra-smooth ice cream sauce, run the finished mixture through a food processor after cooking or strain the cherries and save the juice. Once the sauce has thickened, remove it from the heat and store in a glass jar in the fridge for up to a week. Spoon atop your favorite ice cream or mix it into fresh custard!
Cherry Smoothie Pops
2 cups pitted cherries
1 cup plain Greek yogurt
½ cup whole milk
1 banana, sliced
2 tablespoons honey
2 tablespoons lemon juice
½ tablespoon of grated lemon zest, optional
Directions: Combine all the ingredients above in a blender and puree until smooth. For chunkier pops, pulsate the mixture until the desired consistency is met. Then, pour the mixture into Dixie cups and add a popsicle stick or use cute freezer pop molds. Freeze until firm before enjoying!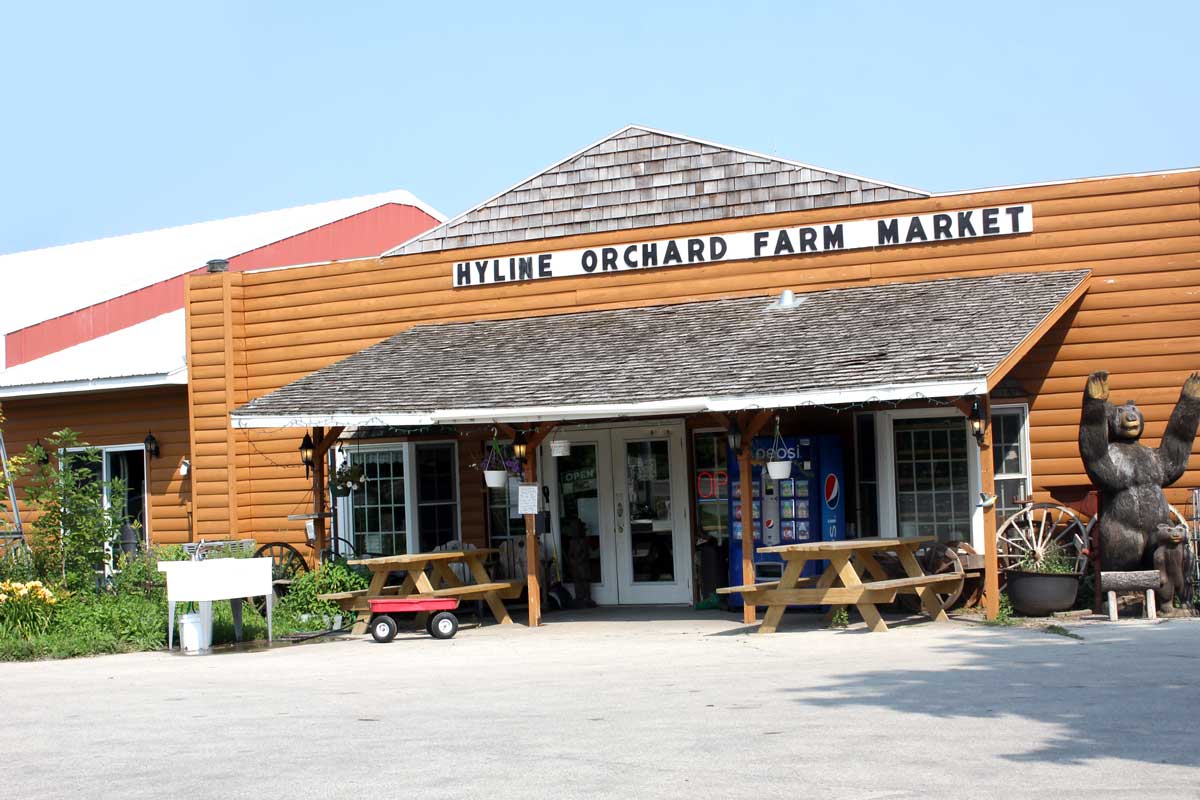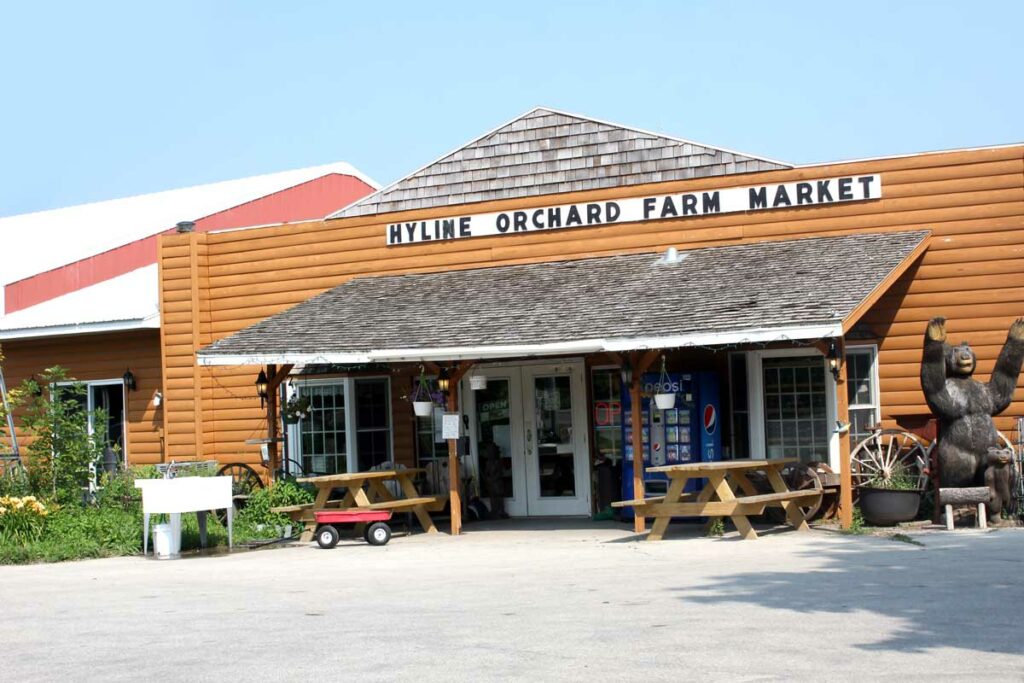 Grab Your Bucket
To date, cherry-picking has continued to trickle through history and become a cherished family tradition. Young children happily parade their pails through the orchards to collect the shiny fruit from the branches above, and the fun continues at home when their pickings are turned into jams, ice cream syrups, and pie filling! Enjoy nature's sweet treat and all the memories that will be made from visiting a local cherry orchard.