The impending arrival of a new family member is an exciting milestone in a parent's life — whether you're welcoming a first baby or introducing a new little one to a house full of siblings, the occasion calls for a celebration!
A New Way to Celebrate
Beyond traditional baby showers and suspenseful gender reveal parties is something unique for parents to experience just as a couple: the babymoon. Much like a honeymoon, babymoons are an opportunity to get away. This time, for expecting parents to enjoy child-free (almost, right?) rest and relaxation before their bundles of joy arrive.
Between sending the children for a sleepover with relatives and settling in an empty house for the night or heading out of town to stay in a nearby city for the weekend, there are many ways to savor some peace, quiet, and togetherness before the sweet chaos of having a newborn begins!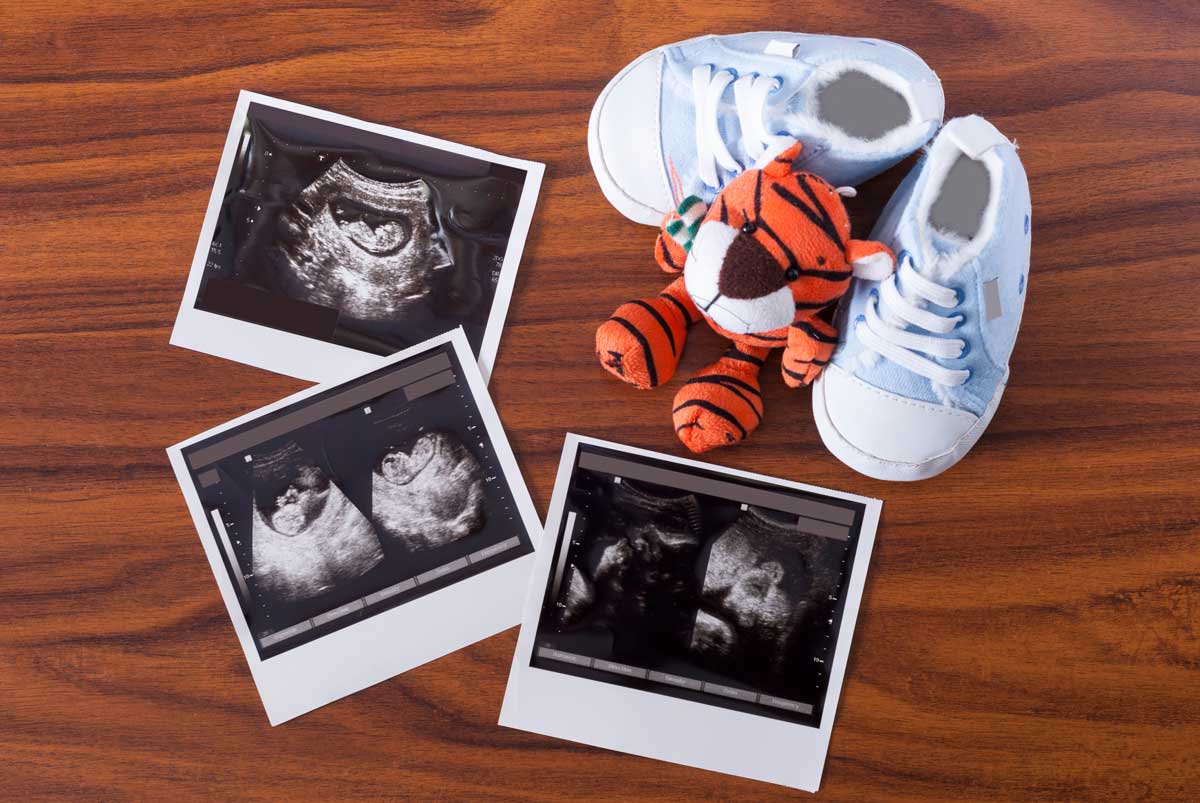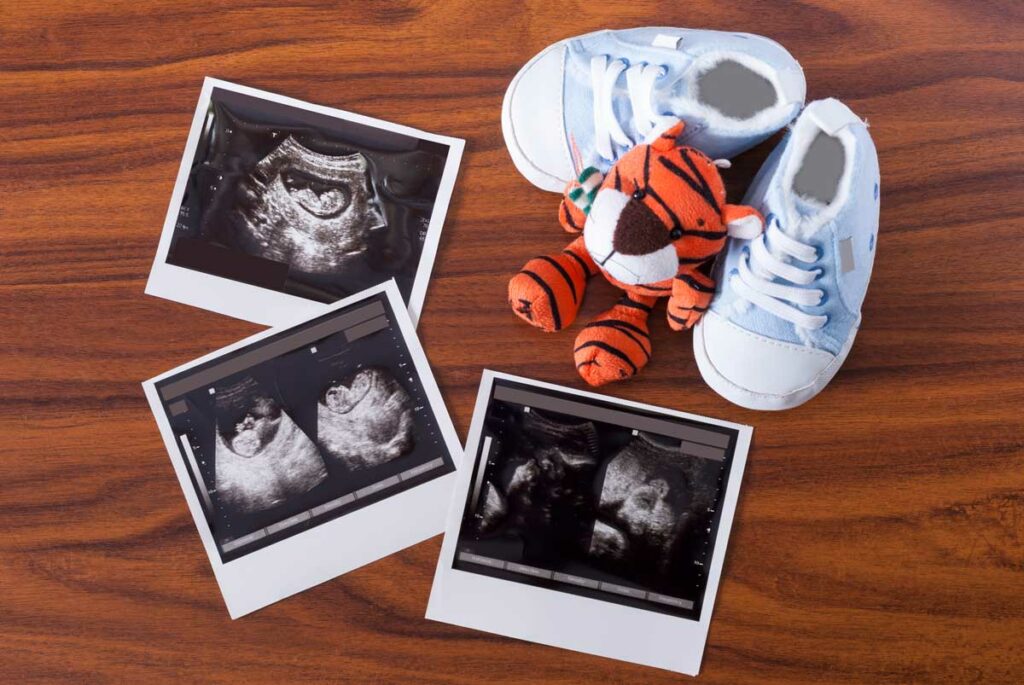 Planning a Babymoon
Getting time away with your partner after becoming parents can feel luxuriously rare. However, leading studies show the benefits of taking time to practice self-care improve individual mental health, reduce anxiety, and nurture the relationship between the couple.
Planning a babymoon is exciting and comes with so many options to personalize the experience.
Plan your babymoon by:
Picking a destination
Choosing a handful of activities
Making reservations in advance
Arranging childcare, if applicable
Getting the green light to travel from your midwife or OB-GYN
Packing and hitting the road
To Door County, Baby!
When I found out I was expecting my second child, the plans to take a babymoon hit the calendar fast. My destination of choice: Door County! Not only is Door County the most tranquil and romantic nook in our state, but it's a short drive from the Fox Cities that effortlessly offers breathtaking views and the blissful opportunity to unwind.
May the following two-day style itinerary checklist inspire your future celebratory travels and give you a reason to embark on your own babymoon!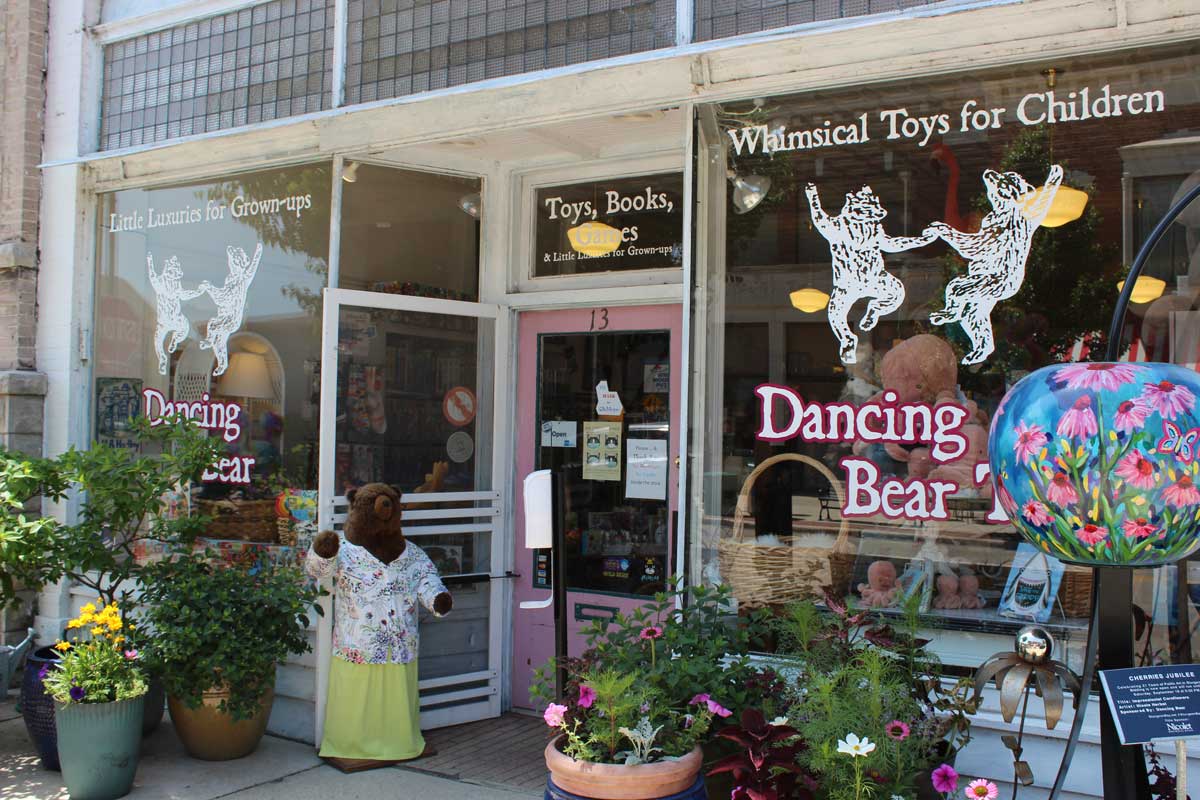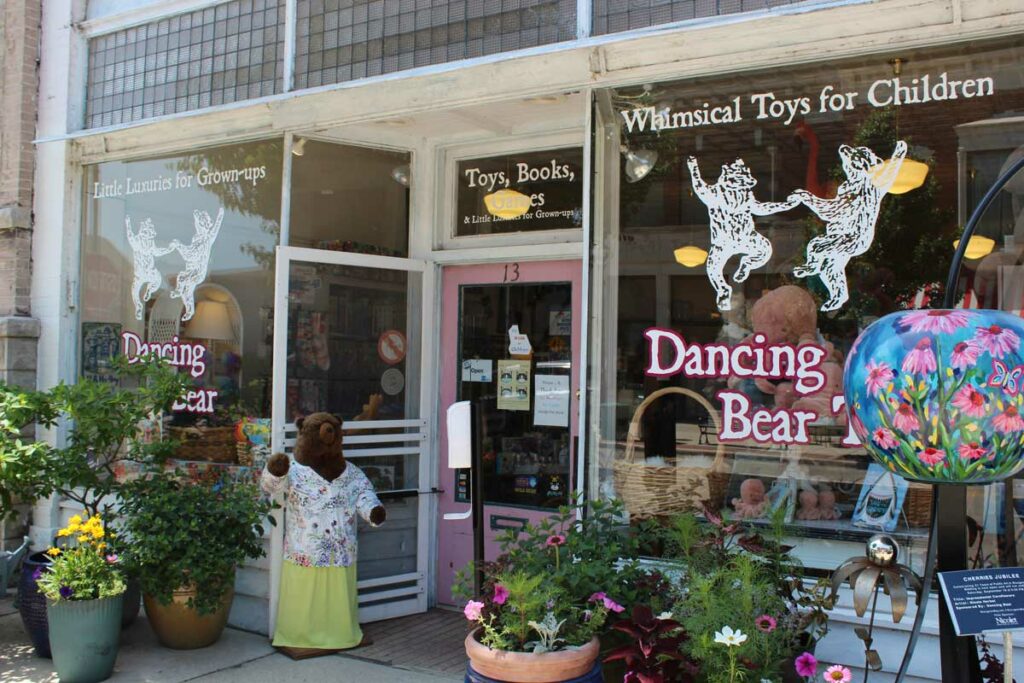 1. Shop for baby treasures at Dancing Bear Toys and the Door County Baby Boutique
Downtown Sturgeon Bay, is home to one of the most locally-renowned and adorable spots for trinkets, gifts, and toys for your little babe – Dancing Bear Toys! The vintage shop is wall-to-wall with classics like Jellycat animals and their matching themed board books, wooden toys, personalized name train letters, puppets, gift sets, and beyond. Find the perfect accompaniment to your baby's nursery or pick out some fun and exciting additions for the toy box!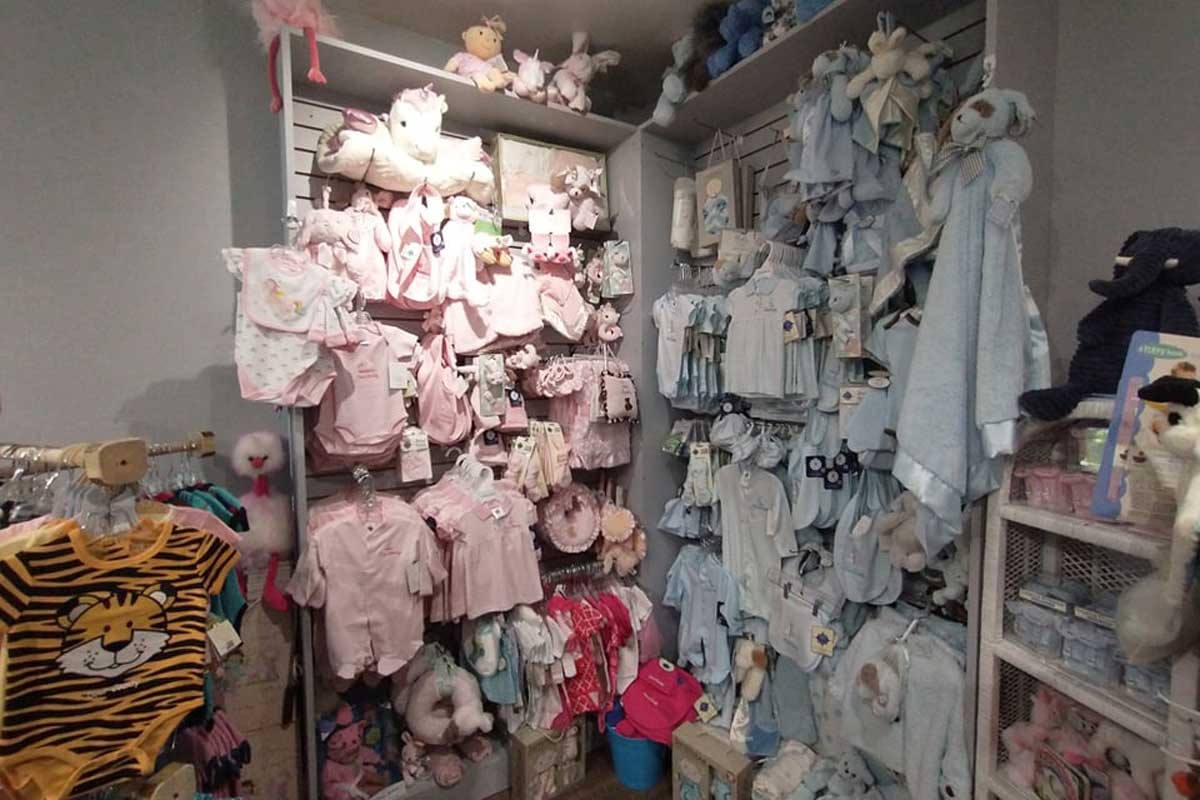 Babies also need clothes and the Door County Baby Boutique, located in the Main Street Shops, proudly stocks a range of brands, gender-neutral outfits, and accessories. Here, you can also find Door County attire for your newest family member! From pretty ruffle dresses to fierce, stylish onesies, the shop is well-stocked and there is a wide array of price points and an abundance of cuteness.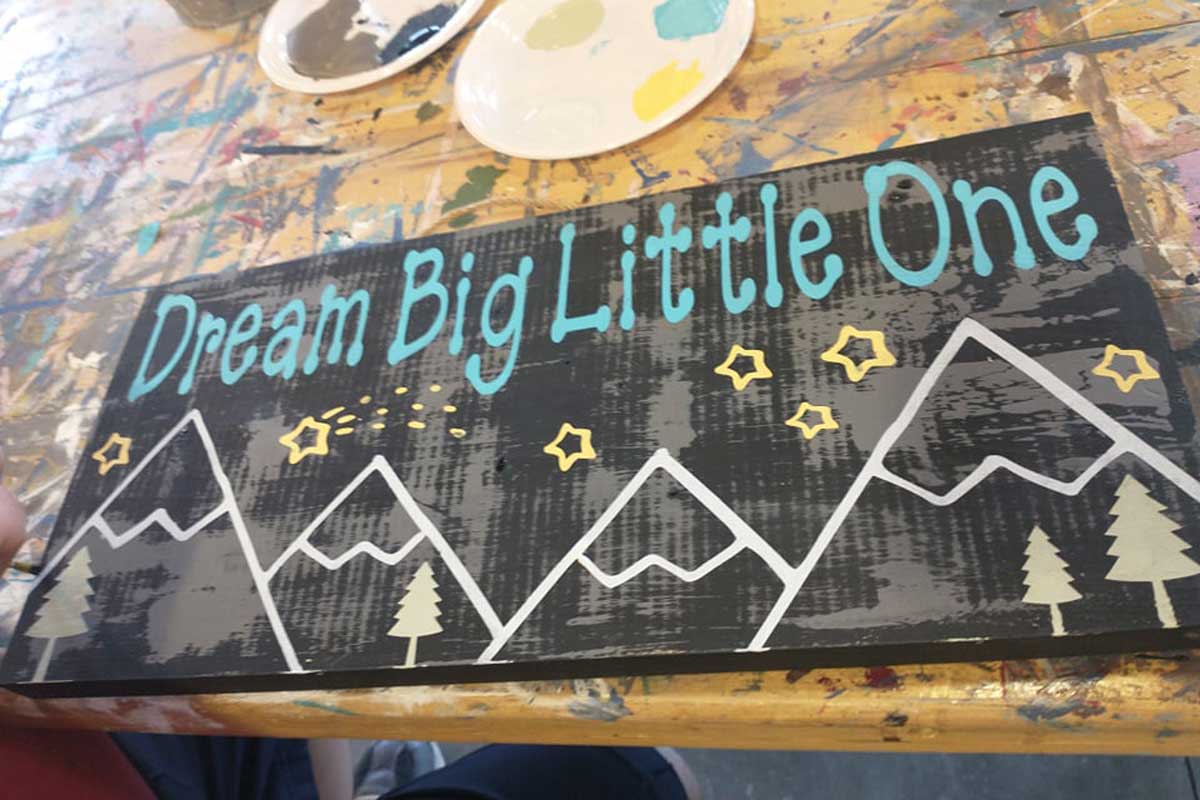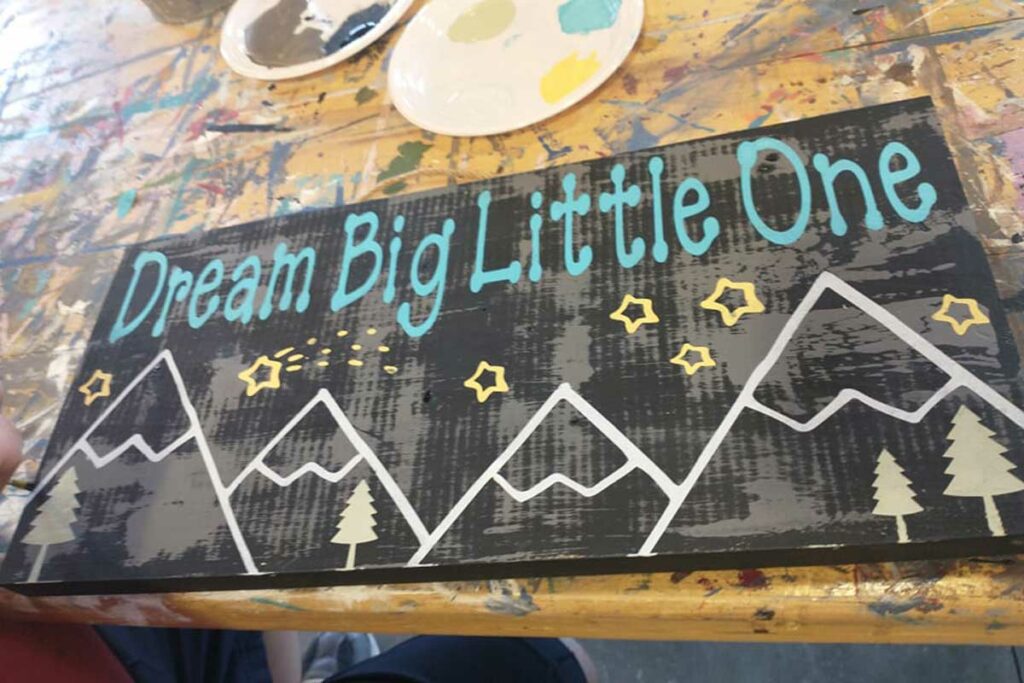 2. Create unique nursery art at the Hands On Art Studio
The Hands On Art Studio in Fish Creek welcomes parents and offers a fun opportunity to enjoy time together and get creative! Visitors can select from multiple open-concept studio spaces, spanning over 8,000 square feet, to paint pottery, canvases, and wooden signs, weld metal art, fuse glass and create detailed mosaics.
No experience is necessary – even those brand new to crafting can create a memorable piece of art. The average project cost is between $10-$40, making it an affordable way to customize a baby's room. Some projects, like pottery, require firing and can be picked up the following day. Generally, projects can be taken home once they're finished and shipping is also available. The studio also offers cute piggy bank take-home craft kits.
A project that I highly recommend is the painted wood signs. I made one for the first time while visiting and was surprised at how easy it actually was. I chose a design – an inspirational quote, for baby's wall. You are given a sticker-type stencil to place on the board and a paint tray. You simply paint the cutout areas with images or words and let them dry. A friendly staff member is always available in-studio to help if you need it!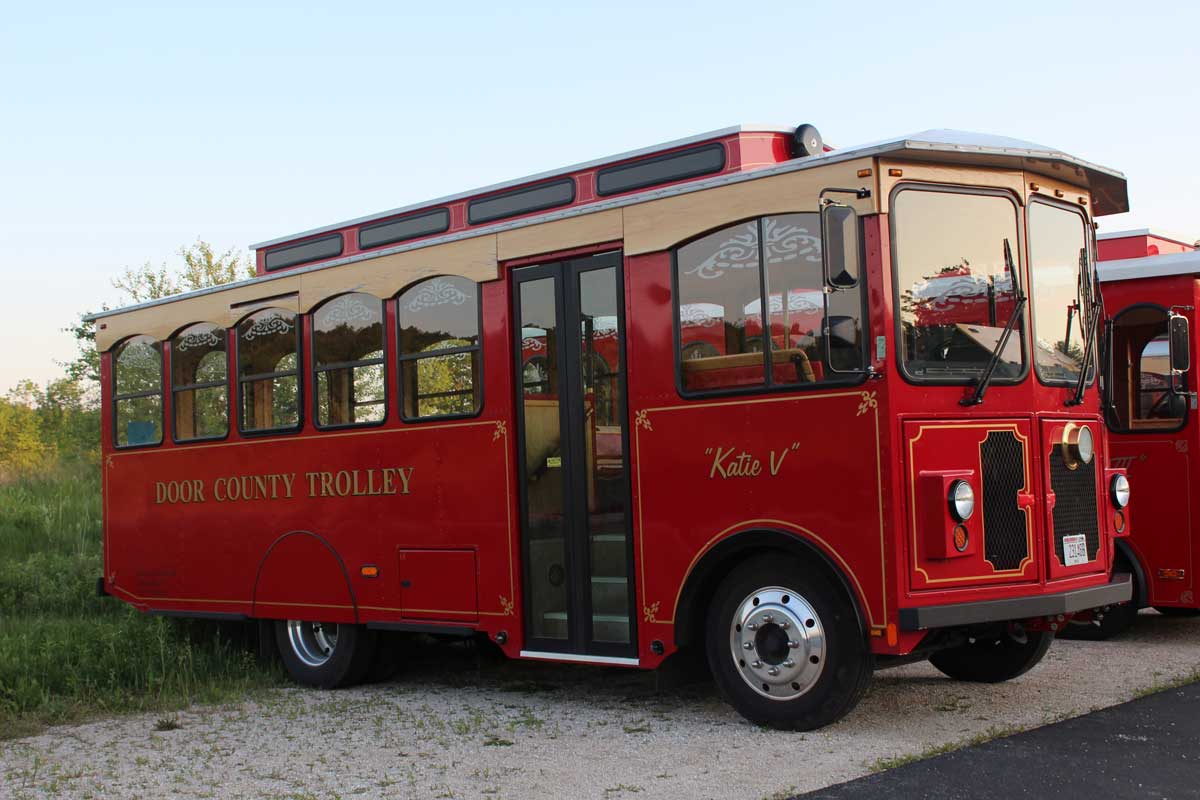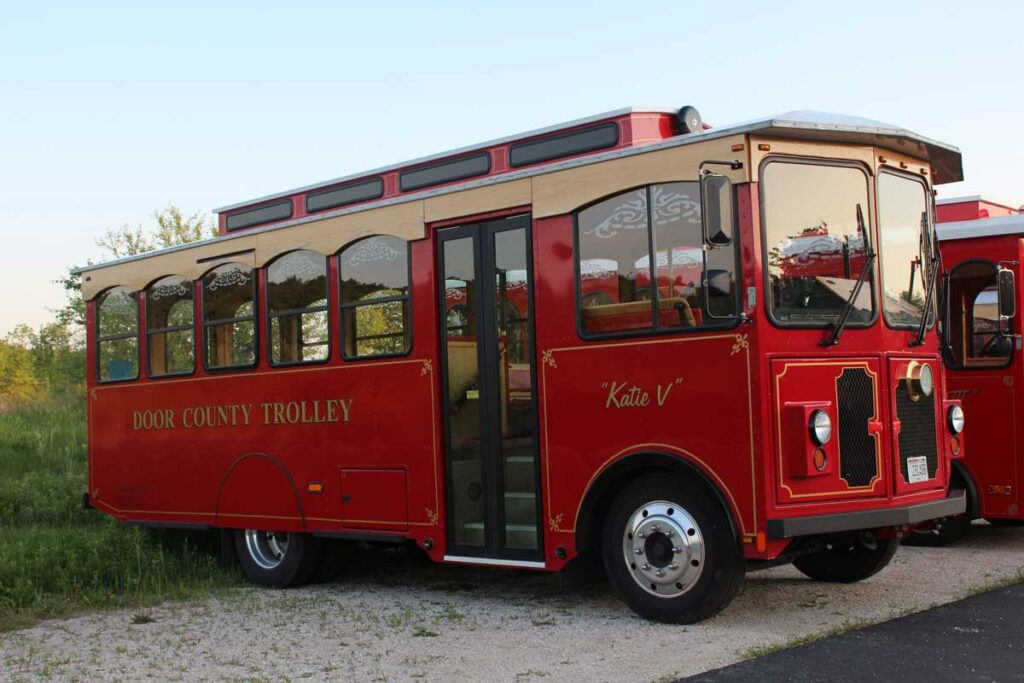 3. Snuggle up and enjoy a Narrated Scenic Tour with Door County Trolley
Hop on board an old-time trolley for a tour led by a knowledgeable guide to see beautiful scenic bluff overlooks, learn about local legends and lore, and explore the quaint neighboring towns.
The 90-minute Narrated Scenic Tour is low impact and gentle – making it an excellent opportunity for expecting mamas and their partners to sightsee in comfort.
The trolley is spacious and offers couples a private window seat to feel the breeze and to take photos. From historic buildings to an array of forget-me-not flowers scattered across the forest floors, the tour instills many sights worth the look.  Additionally, the tour has two planned stops for passengers to get out and stretch, though the areas do not require vigorous walking. 
Advance reservations for the tour are strongly recommended, and tickets are $24.95 per adult. Tickets for the Narrated Scenic Tour can be purchased online. Snuggle up and get ready for an adventure!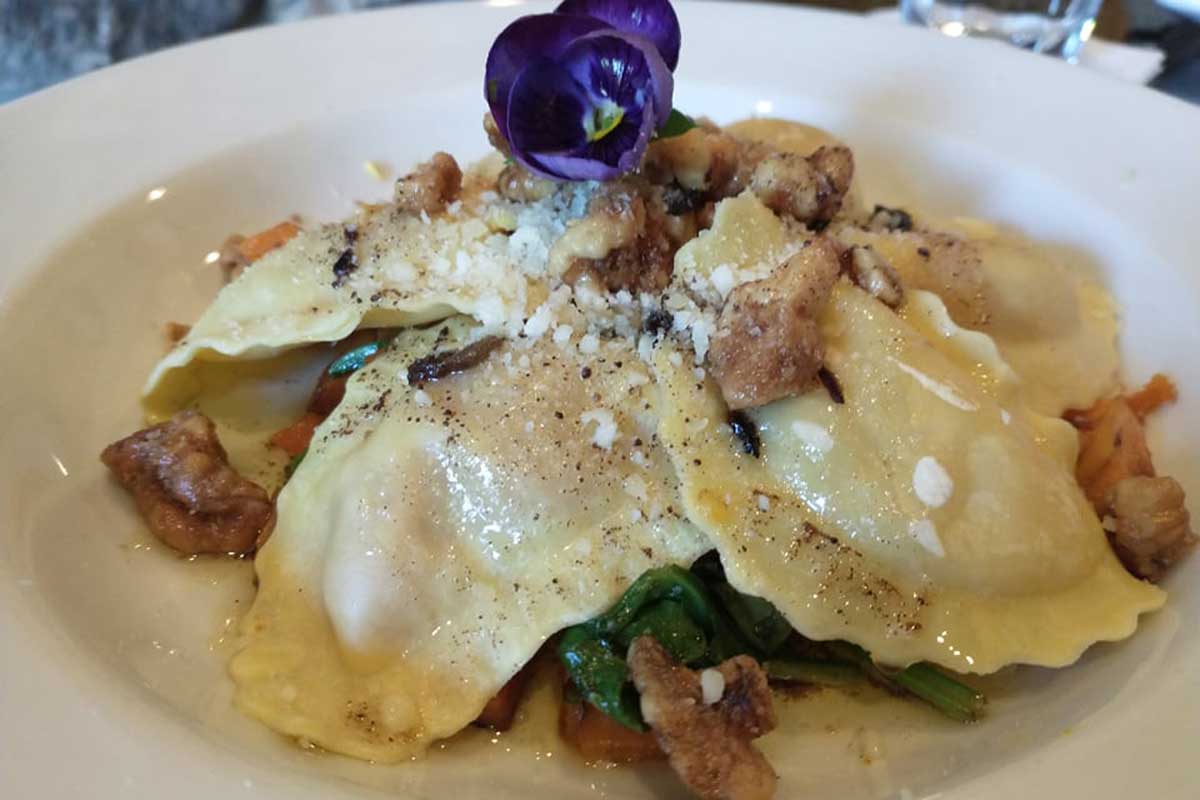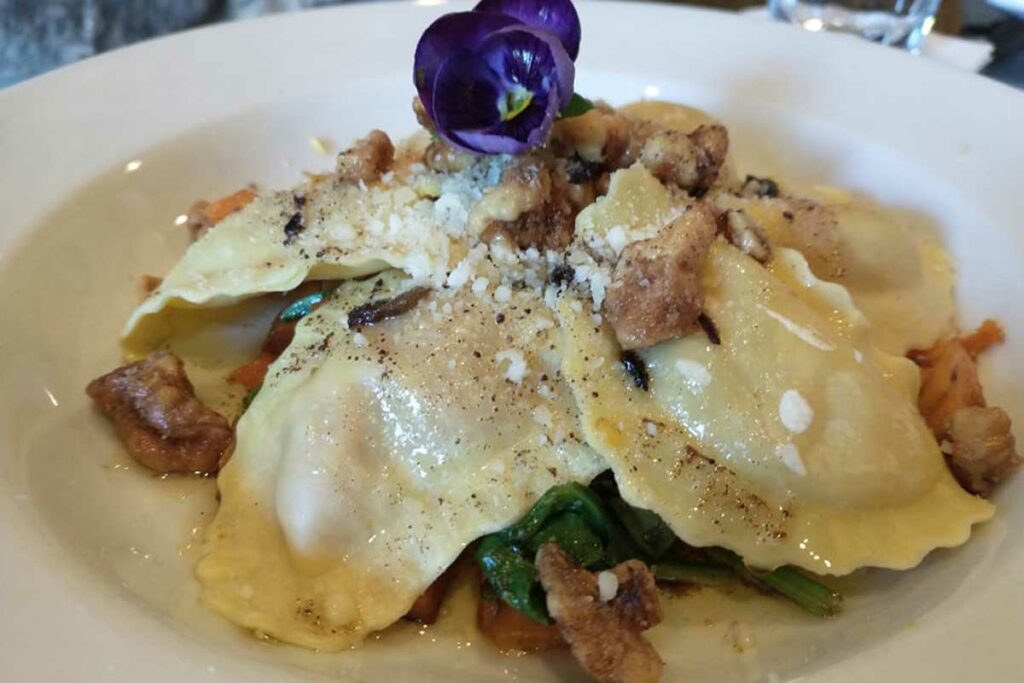 4. Savor a quiet dinner at The Fireside Restaurant
A quiet dinner is truly a dream but paired with fresh, delicious eats, it's borderline euphoric. The Fireside Restaurant in Egg Harbor offers mouth-watering dishes with a Cajun flair and an intimate dining experience for couples.
Alongside the bar are softly-lit pillar candles that accentuate the cozy, double-sided cobblestone fireplace. Meals can also be enjoyed outside along the spacious patio and outdoor dining area, if weather permits.
The menu consists of approving combinations that are uniquely curated by the chef. Two outstanding honorable mentions are the Lobster and Andouille Hush Puppies (cornbread fritters with a creamy chipotle aioli) and the Butternut Squash Ravioli (sage brown butter sauce, pan-fried spinach, and butternut squash over fresh squash-stuffed ravioli and topped with candied walnuts). A variety of salads, comfort classics, steaks, and fresh fish options are also available.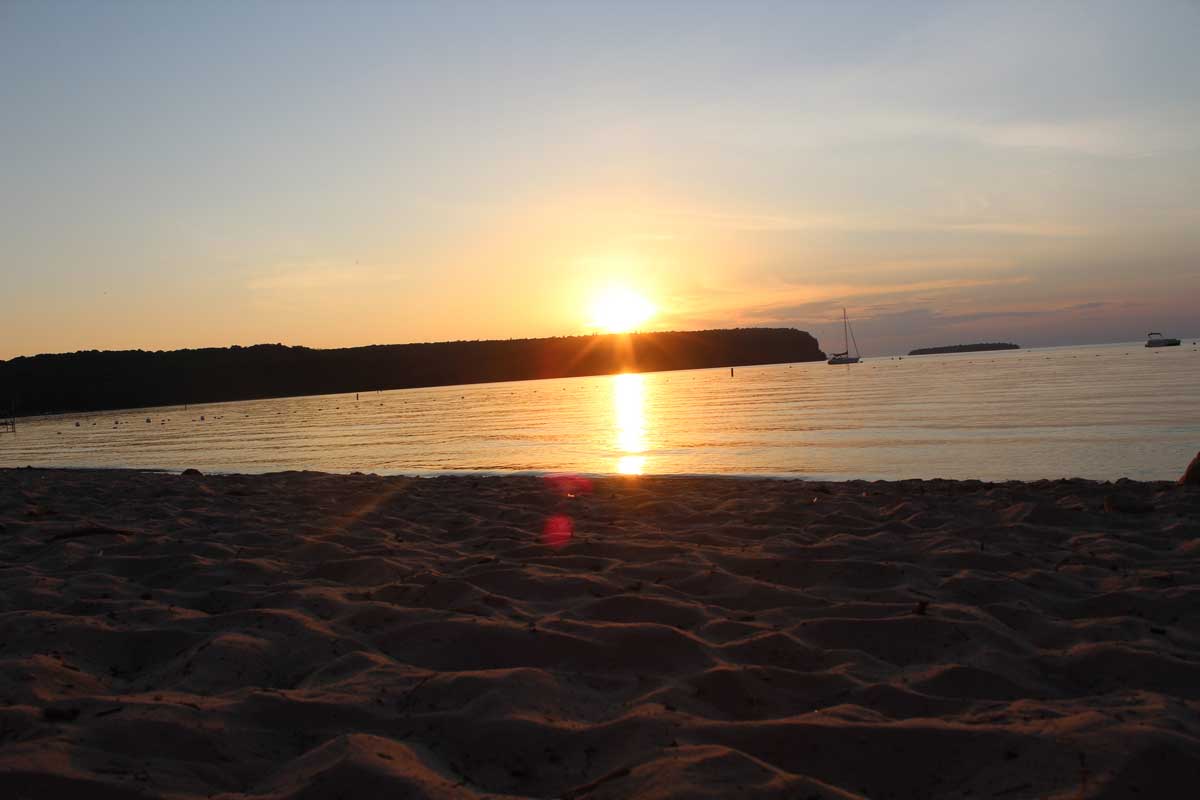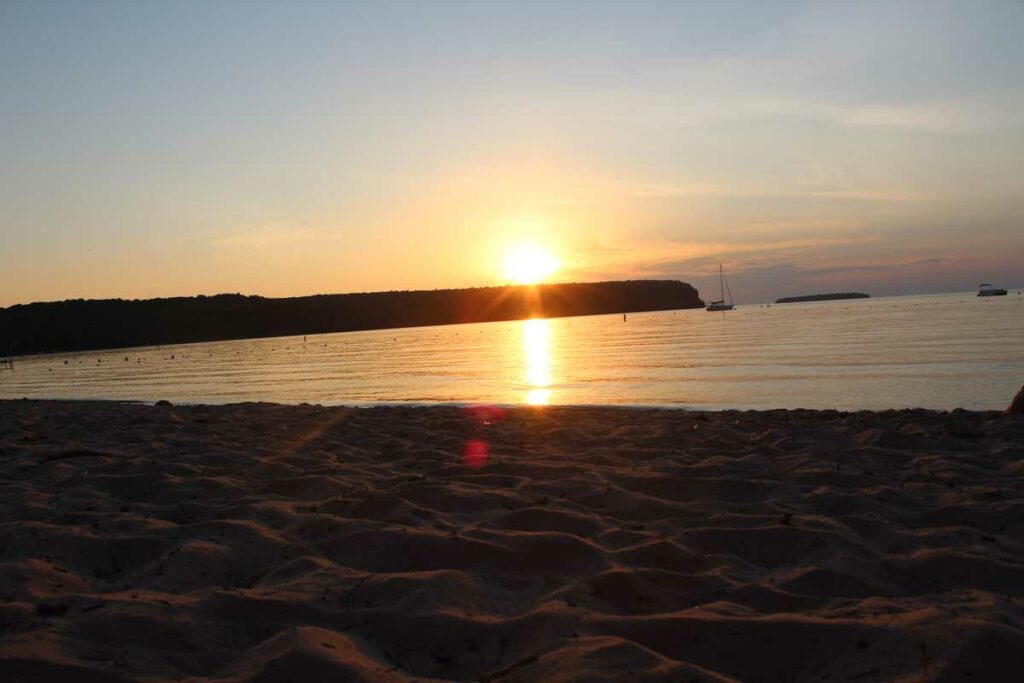 5. Watch the sunset at the Ephraim Village Beach
Door County is well-known for its iconic sunsets that are splashed across the horizon. There is just something so soothing about stopping at Ephraim Village Beach to see the vibrant colors blend as your day winds down.
The beach is located right off the main road in Ephraim and is clean and well-maintained. Sit along the sidewall and bury your feet in the sand or walk through the cooling waters of Lake Michigan. It's a view you won't want to forget.
Ephraim Village Beach, Highway 42, Ephraim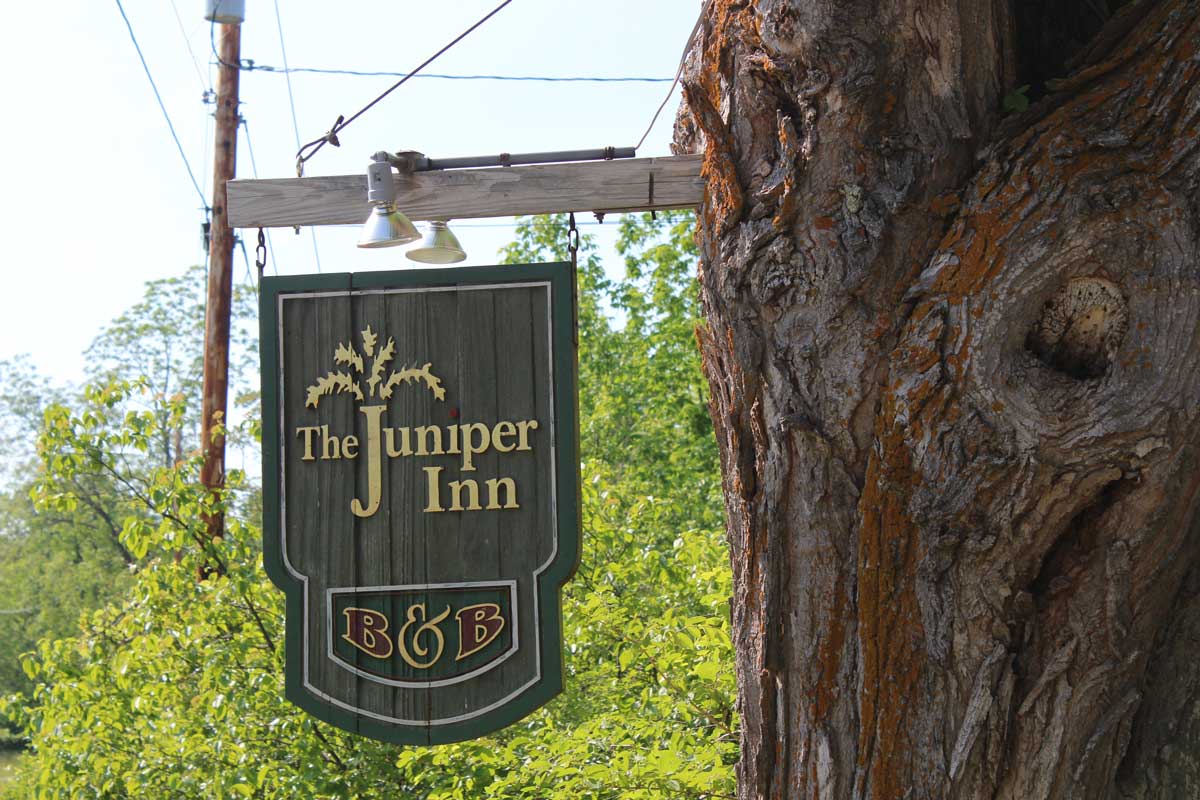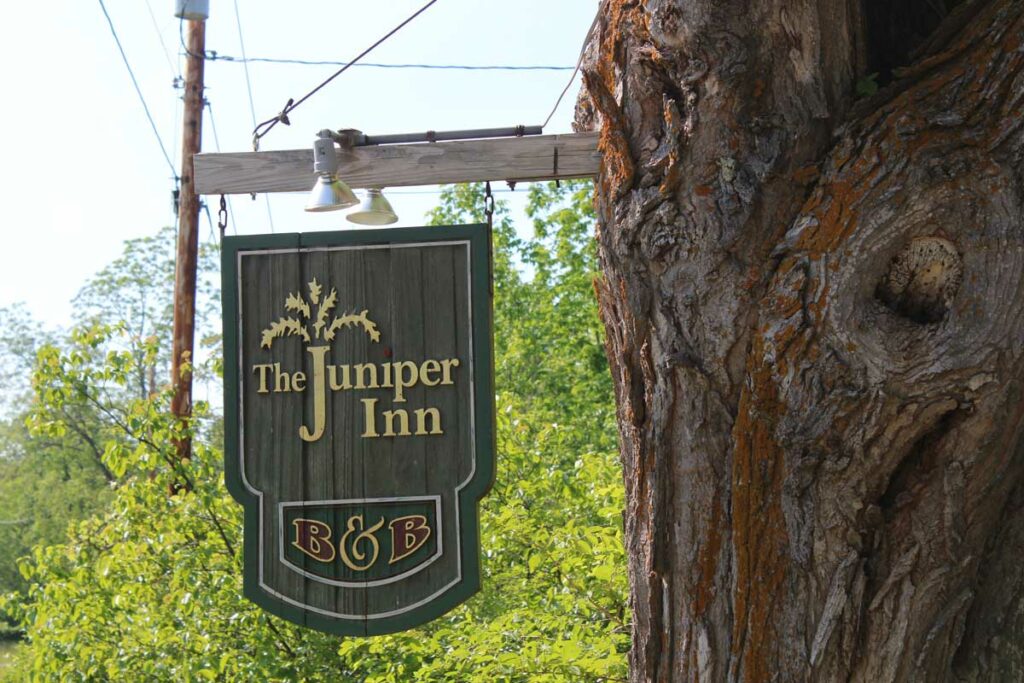 6. Stay at The Juniper Inn, the area's coziest, adult-only bed and breakfast
Nestled in a lush, quiet alcove in Fish Creek is the Juniper Inn, a luxurious and charming bed and breakfast that boasts impressive views of the Door County land trust and a sweet juniper meadow. Innkeepers and hosts Christopher and Karen Elwing offer their guests an exquisite experience overflowing with down-to-earth hospitality and unwavering serenity from the moment of check-in to heading home. 
The whimsically welcoming inn is spacious and provides two levels of space for guests to enjoy. On the main floor, is the Fireside Great Room, which includes a fireplace, complimentary guest DVD library, and plush seating, next, is the Blue Willow Cafe, a semi-formal dining space with room-reserved tables, and the screened-in Meadow View Sun Porch provides a vibrantly airy spot to overlook the grounds, read or meditate.
Four inviting guest rooms – the Rose, Hawthorne, Sunflower, and Wedgwood, are located on the second floor. They are accompanied by a gorgeous wood floor hallway and an architectural light turret with a central art gallery wall featuring work from local artists. Each guest room is uniquely styled with crisp linens and decor and includes a flat-screen television with a built-in DVD player and its own guest bathroom and amenities.
The largest guestrooms, Wedgwood, offers couples 429-square feet of bliss, including a set of french doors leading to a private, furnished deck. Inside the room, you'll find a cushion-top queen size bed and a modern gas fireplace. The private bathroom includes a stand-up shower, deep jetted soaking tub, and aromatic BeeKind, Gilchrist & Soames English bath products. 
When evening comes, guests can take in one of the property's best-kept secrets: its clear, glittering view of the night sky scattered with millions of bright stars! Enjoying time out on the deck to hear the crickets chirp and feel the cool evening breeze is a timeless experience to create enduring memories for expecting parents.
After a restful night's sleep (which you will soon miss dearly), wake up to a flavorful breakfast complete with freshly squeezed juice and a pot of piping hot coffee. On the menu during my stay was a savory spinach and cheese frittata with a side of bacon, fruit, toast, housemade granola, and a slice of warm, perfectly sweetened chocolate chip banana bread.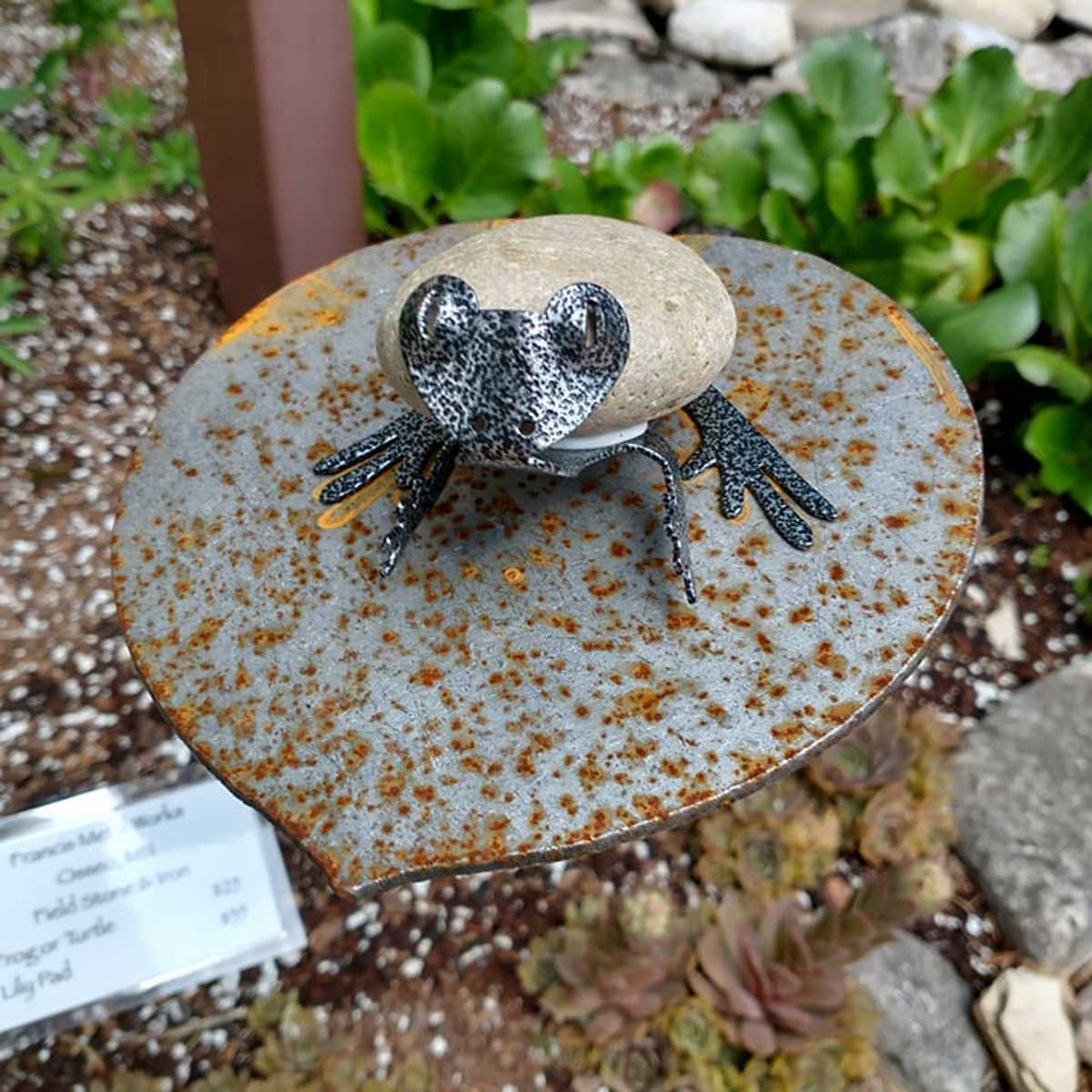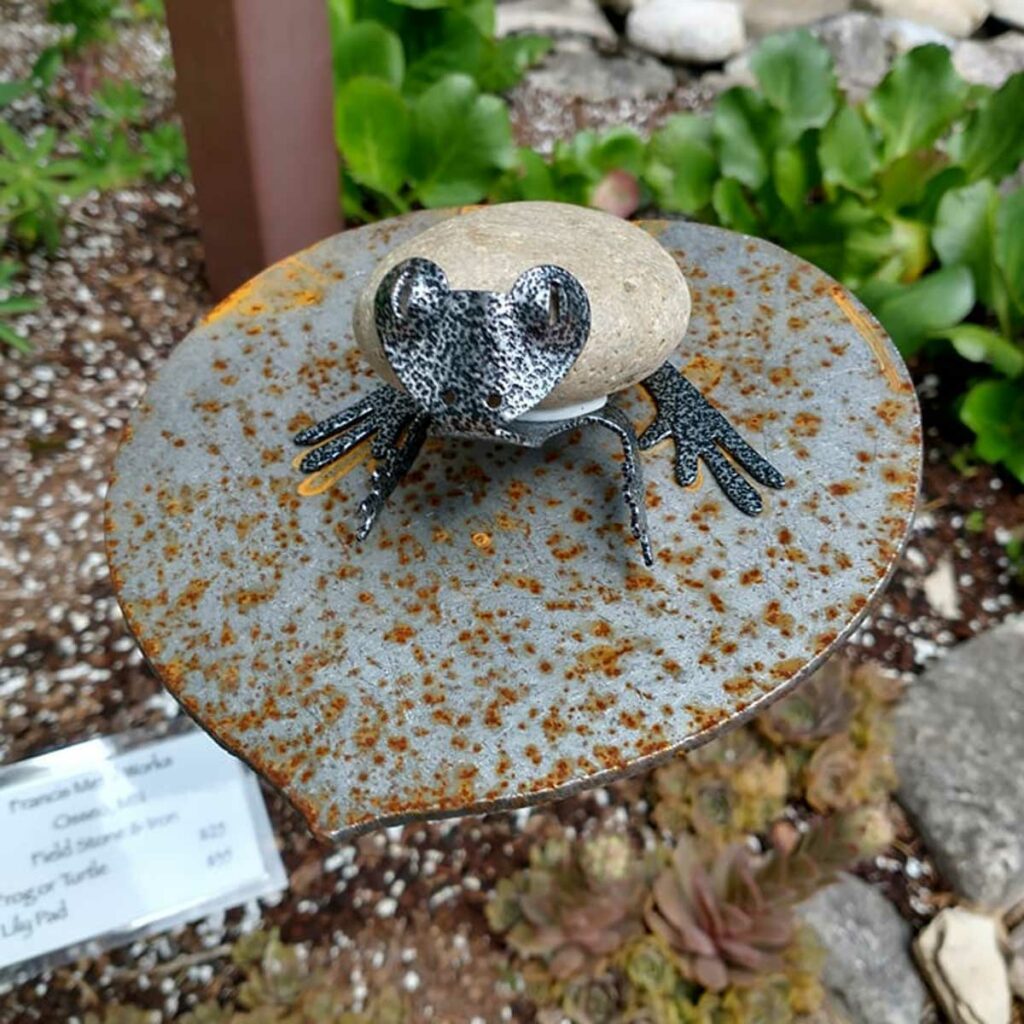 7. Take a walk through the outdoor sculpture garden at the Edgewood Orchard Galleries
Enjoy the great outdoors and stir the senses while admiring creative works of art at the Edgewood Orchard Galleries! The peaceful sculpture garden guides visitors on a softly-paved path through the woods surrounding the gallery.
The gallery itself, which opened in 1969, is open to the public and is located on-site in a restored stone fruit barn. The artsy oasis is filled with blown glass, garden accents, textiles, visual art, home decor, and more. Couples can easily navigate and explore the grounds, purchase art or attend an art show. Check for scheduled shows on the gallery's calendar page.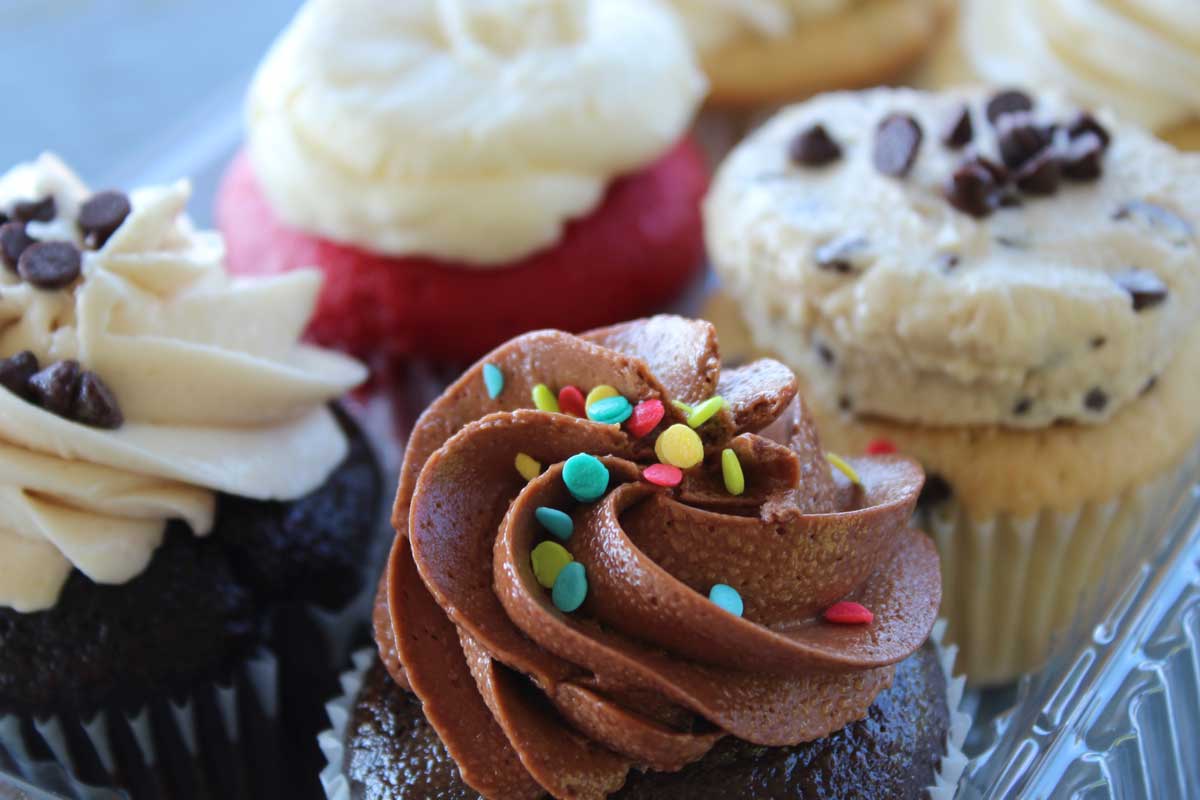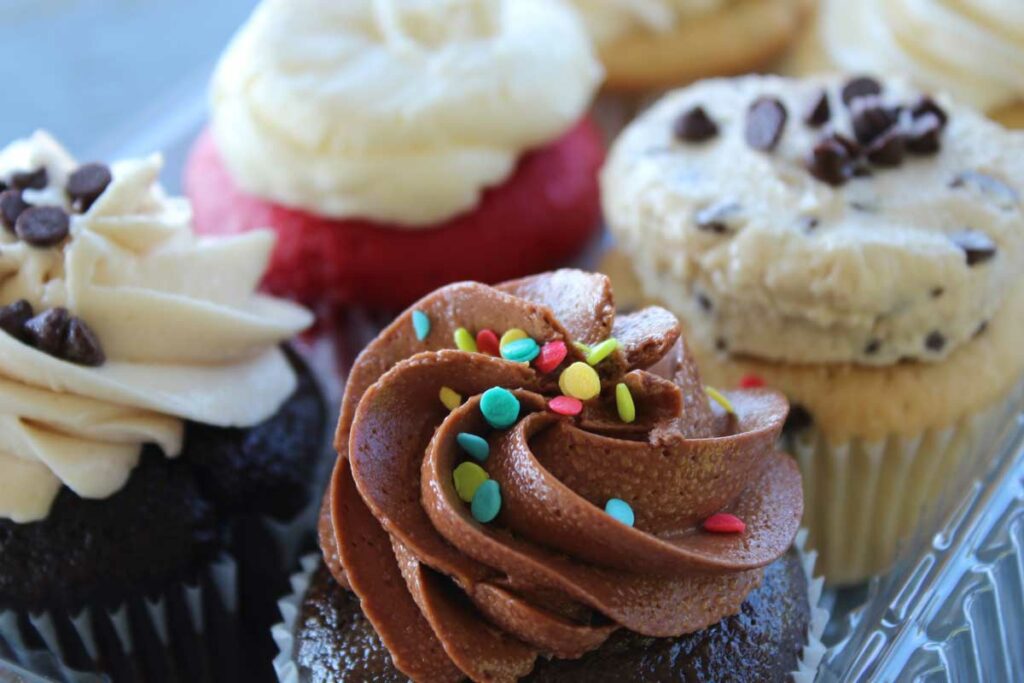 8. Celebrate with a sweet treat from FlourGirl Patissier
Cakes, cupcakes, and desserts, oh my! Celebrate a new baby with fresh, delectable bakery creations from FlourGirl Patissier, an award-winning baker located in a licensed studio kitchen in Jacksonport. Baking guru, Sarah DeNamur, artfully creates delicious baked goods, meeting a range of price points and styles. Best of all, the handcrafted creations are highly detailed and made from scratch and only the best locally-grown produce such as Door County Montmorency cherries and rhubarb are used.
These sweet treats are available by pre-order and come in a multitude of sizes and flavors. Sink your fork into heavenly, mouth-watering combinations like chocolate and peanut butter, red velvet and vanilla cream cheese, lemon curd, and more. Gluten-free options are also available for those with dietary sensitivities and restrictions – simply inquire about them when ordering.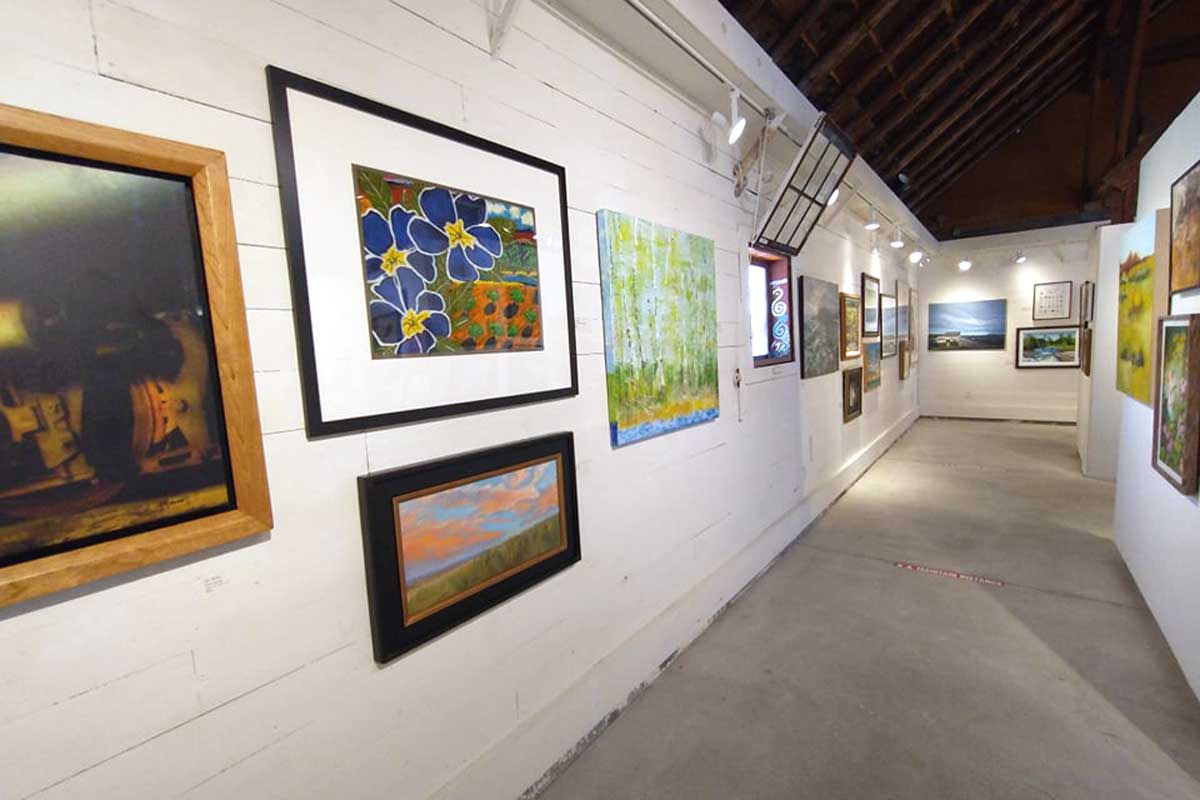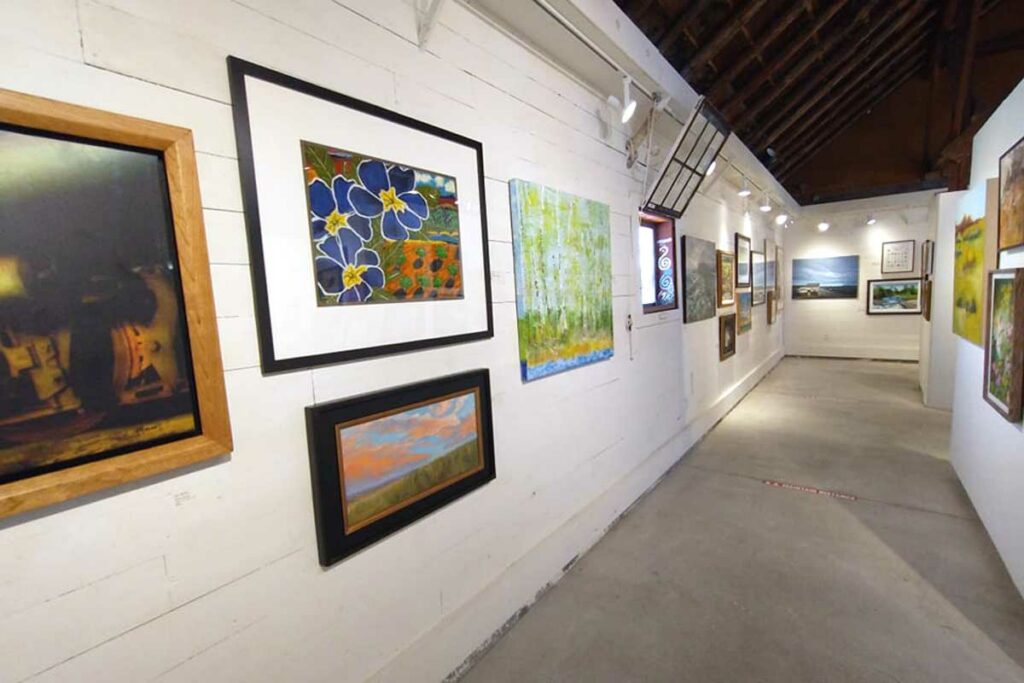 9. Mark the occasion in paint at The Hardy Gallery
A unique way to mark the newest addition in your life is to inscribe your family's names on the iconic wall at The Hardy Gallery. Yes, you can safely and legally doodle until your heart's content as the gallery has welcomed visitors for many years! The tradition dates back to the early 1900s when sailors would arrive at the docks. Their families would write them messages on the walls and they would often write back. This was before the time of texting or email and even before snail mail was a reliable method of communication. 
The gallery at Anderson dock contains thousands of names and continually changes each year. It is also the perfect spot to catch the sunset over the water! Inside is also a small, volunteer-run art gallery that has been operating since 1962. Take a walk to enjoy more local art, and add your name to the wall before your babymoon ends.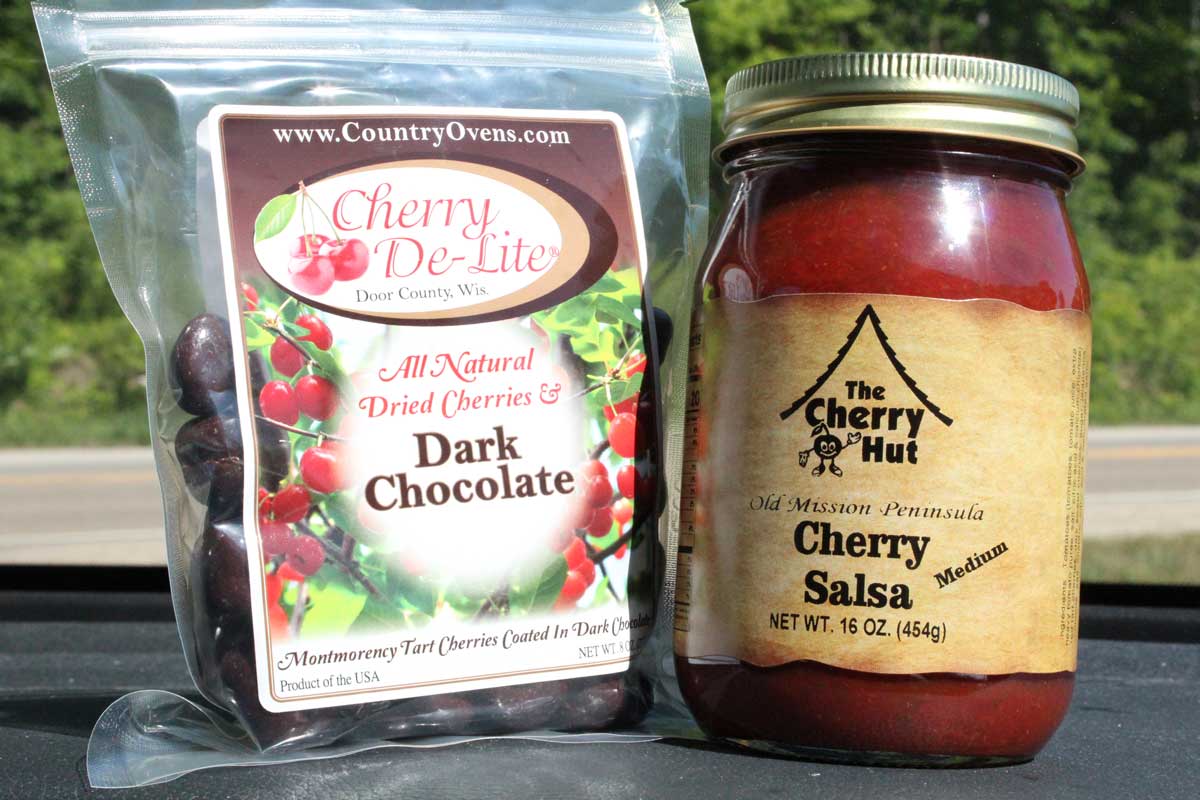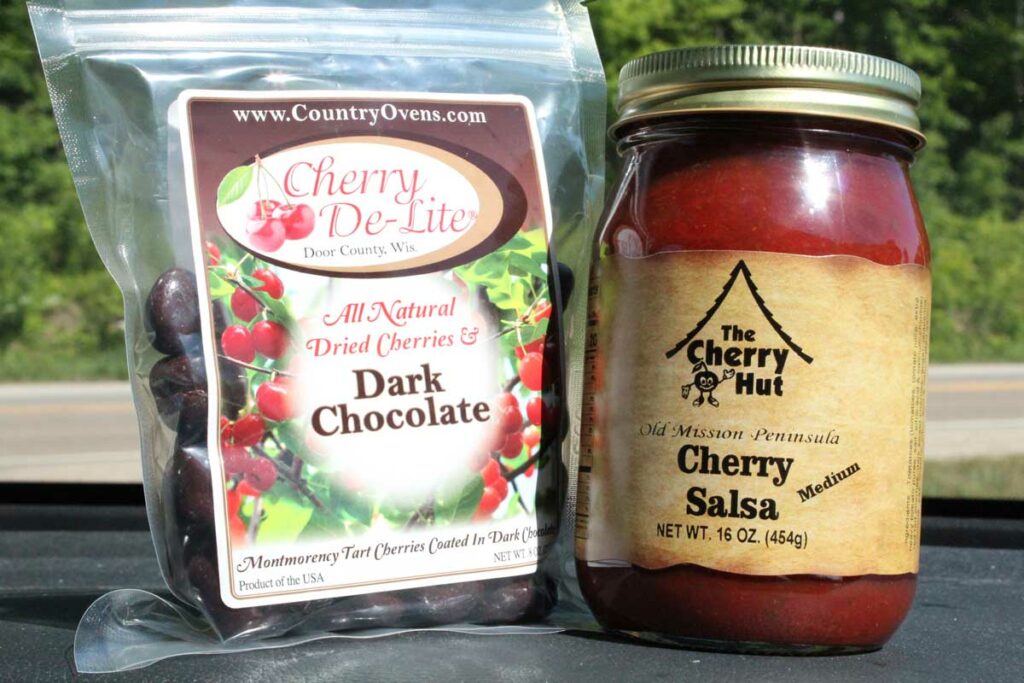 10. Stop at The Cherry Hut for canned cherry salsa
On your way down highway 42, make a quick stop at The Cherry Hut and pick up a jar of fresh cherry salsa, the perfect combination of sweetness and spice! Door County is the fourth-largest producer of tart cherries, and here you will find a collection of tangy goods to bring home. From sauces to dips and cherry-inspired decor, there is something for each couple to commemorate their trip and of course, no ride home is complete without snacks!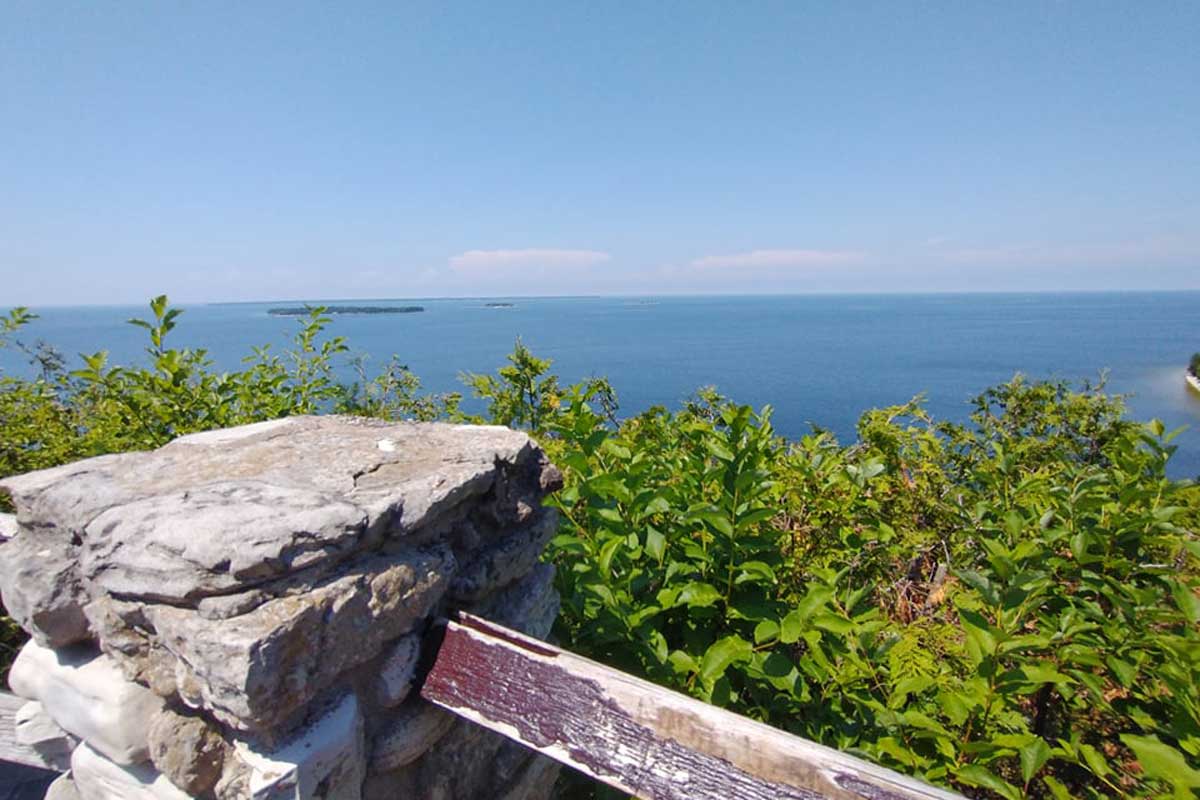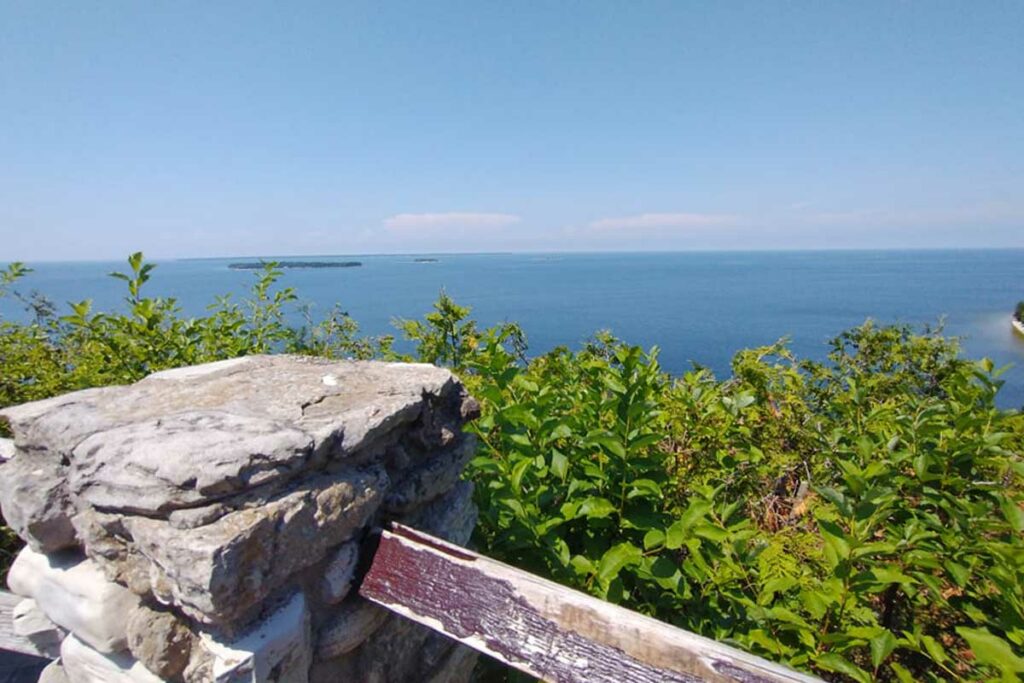 Are you heading off on an exciting babymoon? Let us know where you decided to celebrate in the comments below!