One of our favorite things to do in June, this Saturday, the City of Appleton will once again host its famous Flag Day Parade in Downtown Appleton.
This year's event includes several pre- and post-parade events, which makes it more than just a parade, but an all-day celebration.
Here are 5 reasons to grab family and friends and go!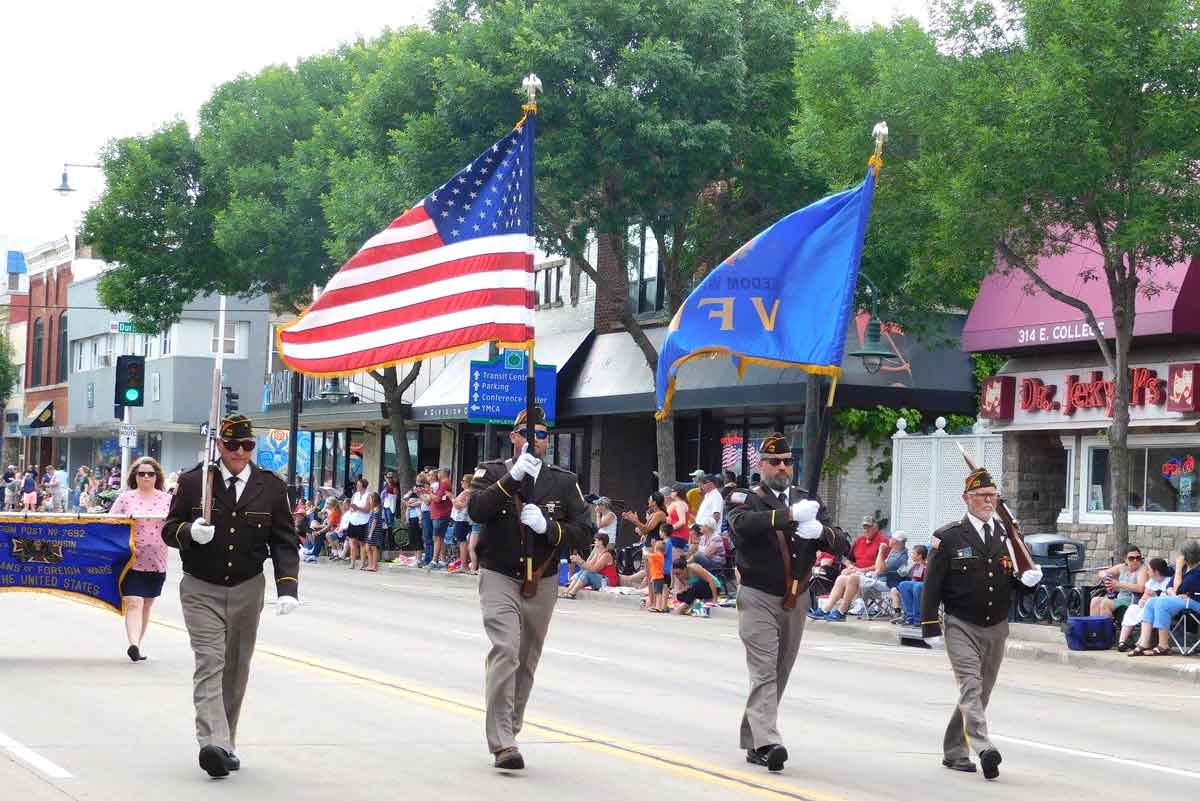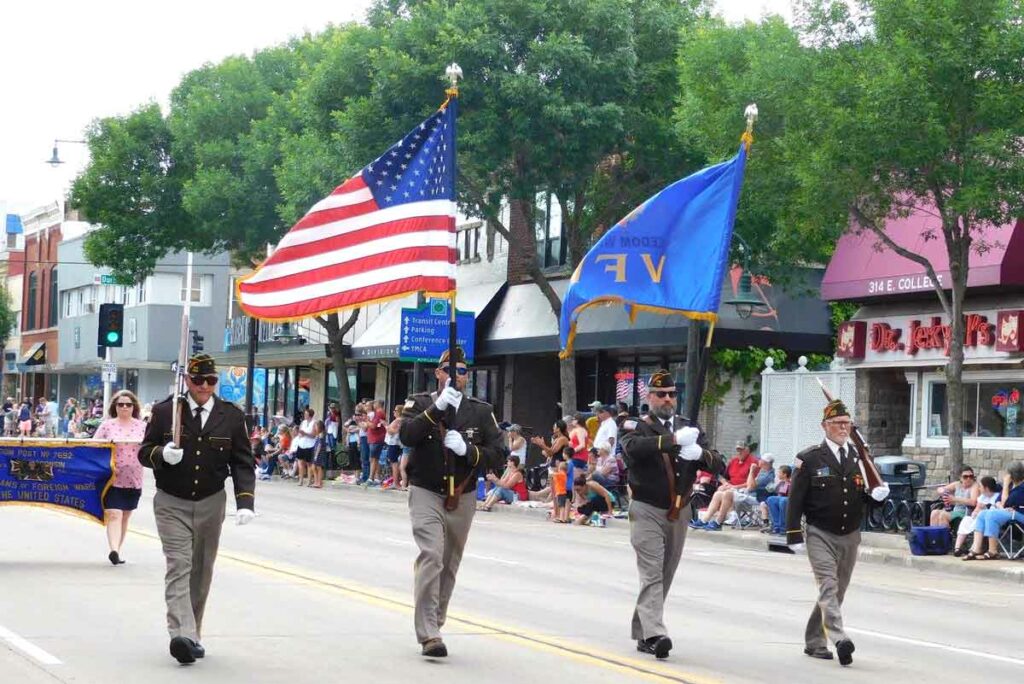 The Appleton Flag Day Parade is the Oldest (and BEST) Flag Day Parade in the Country!
Appleton's Flag Day Parade has been a local tradition for 72 years! Fox Cities residents have honored "Old Glory" on the second Saturday in June since 1950, making the Appleton Flag Day Parade the nation's oldest.
The celebration attracts more than 50,000 spectators and participants from throughout the state and nation. The parade features more than 100 floats, nearly 20 bands, veterans organizations, tributes to the Armed Forces, patriotic floats, marching units, antique and collector vehicles, horses, clowns, scooters, tractors, and much, much more!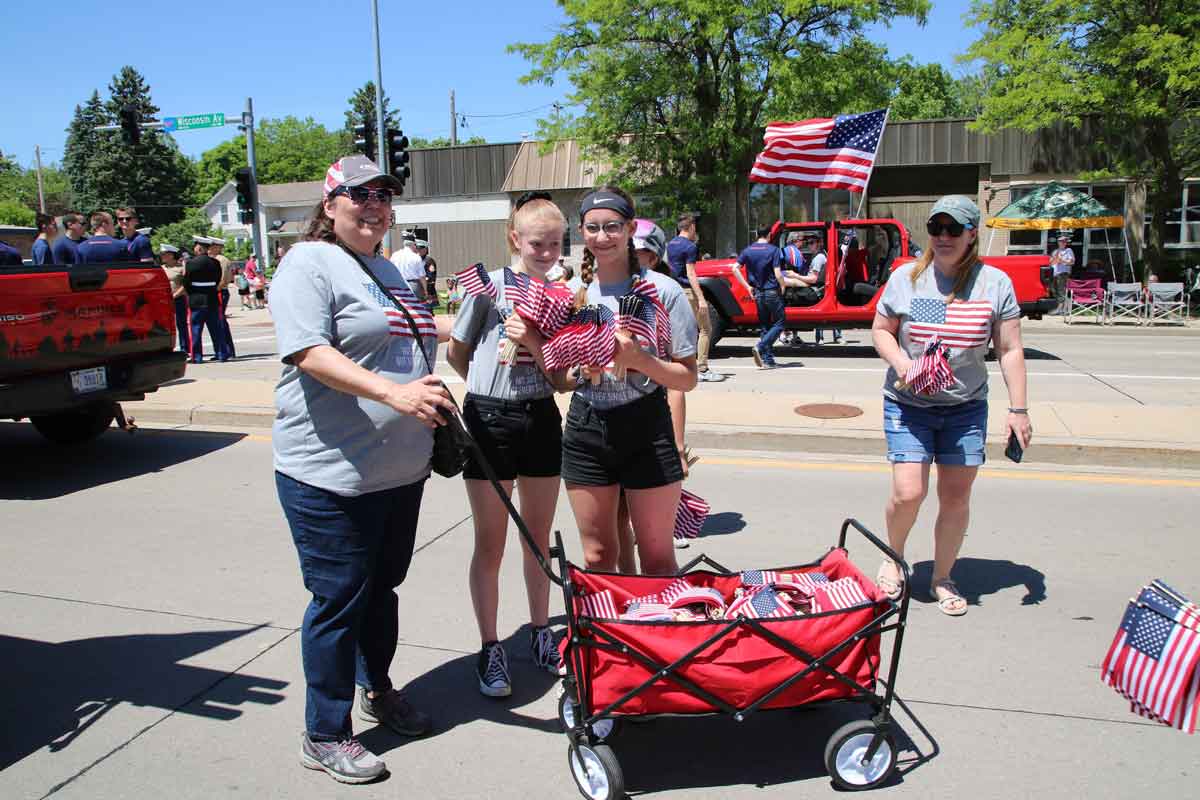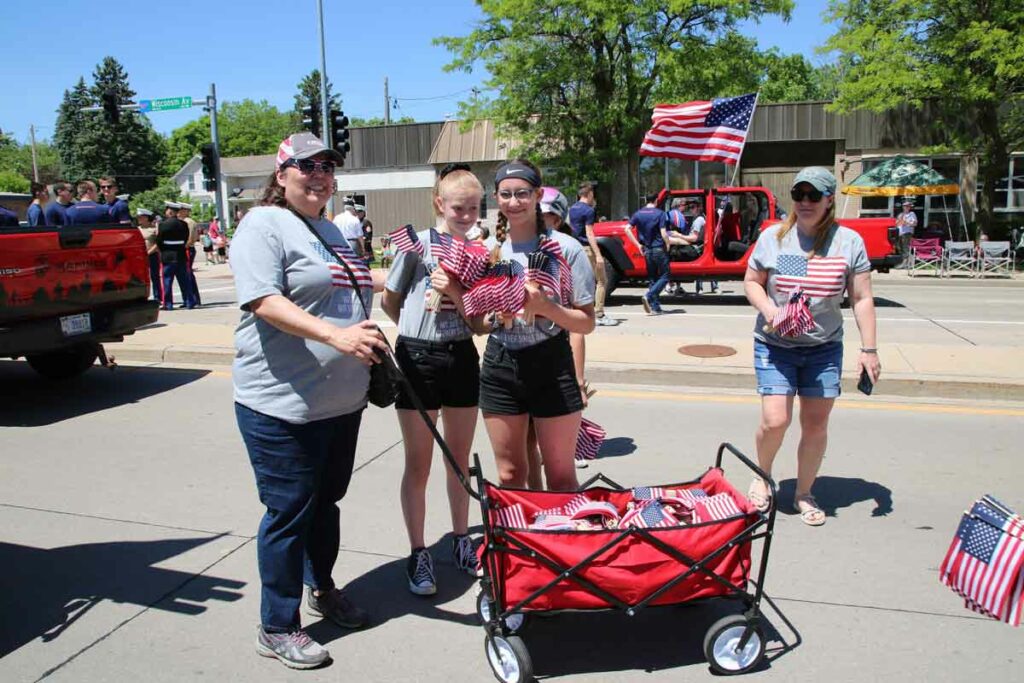 It's a Great Opportunity to Teach Your Kids About The American Flag
Flag Day is a day dedicated to celebrating and recognizing our country's national flag, which was adopted on June 4, 1777.
Its primary colors are red, white and blue and the design features 13 horizontal stripes to represent the original thirteen colonies and 50 white stars representing the number of states in the U.S.
Did you know?: The Appleton Flag Day Parade Grand Marshal is always The American Flag? Escorting The American Flag will be parade honoree Rocky Bleier. Rocky is an Appleton native, decorated U.S. Army Veteran and former running back for the Pittsburgh Steelers.
PRO TIP: Be sure to come early and get your FREE flag to wave during the parade!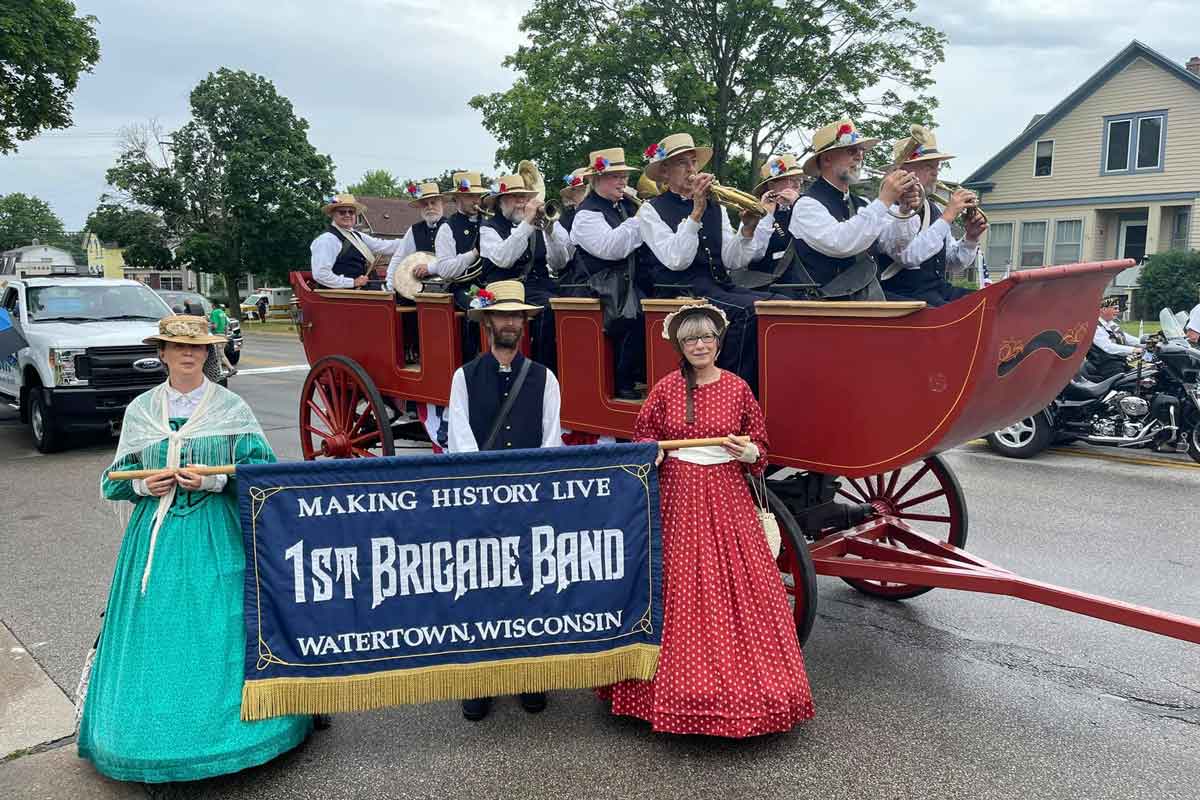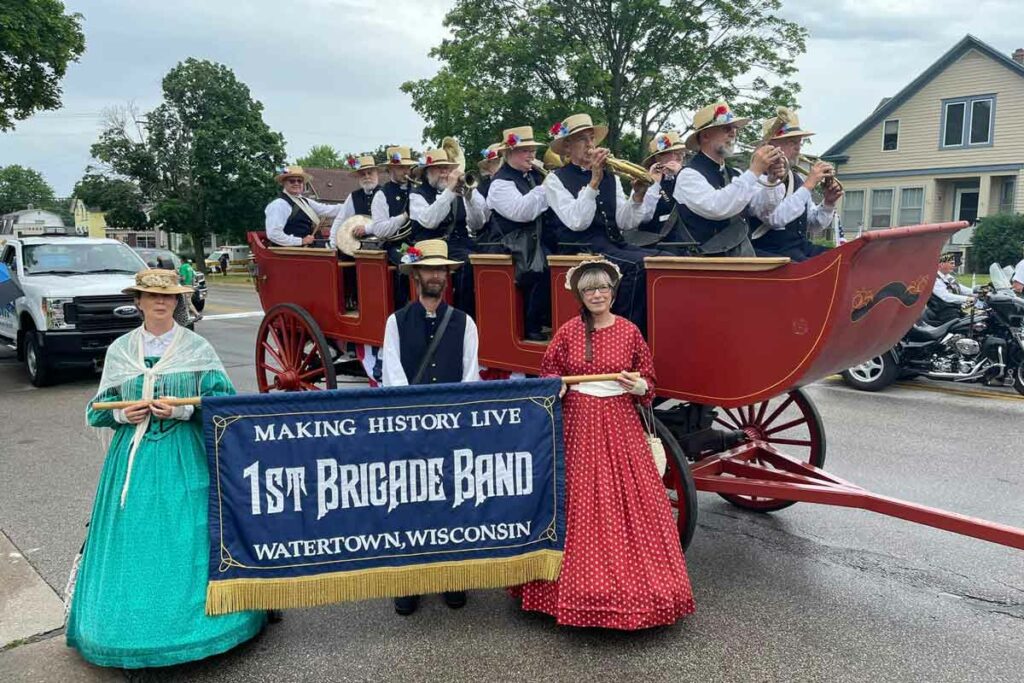 Come Early for Pre-Parade Fun
Start your day by visiting the popular Down Appleton Farm Market (8:00 am – 12 noon) and enjoy pre-parade performances by the 484th Army Band in Houdini Plaza and 1st Brigade Band at the 10th Frame (corner of Wisconsin Ave. & Erb St.).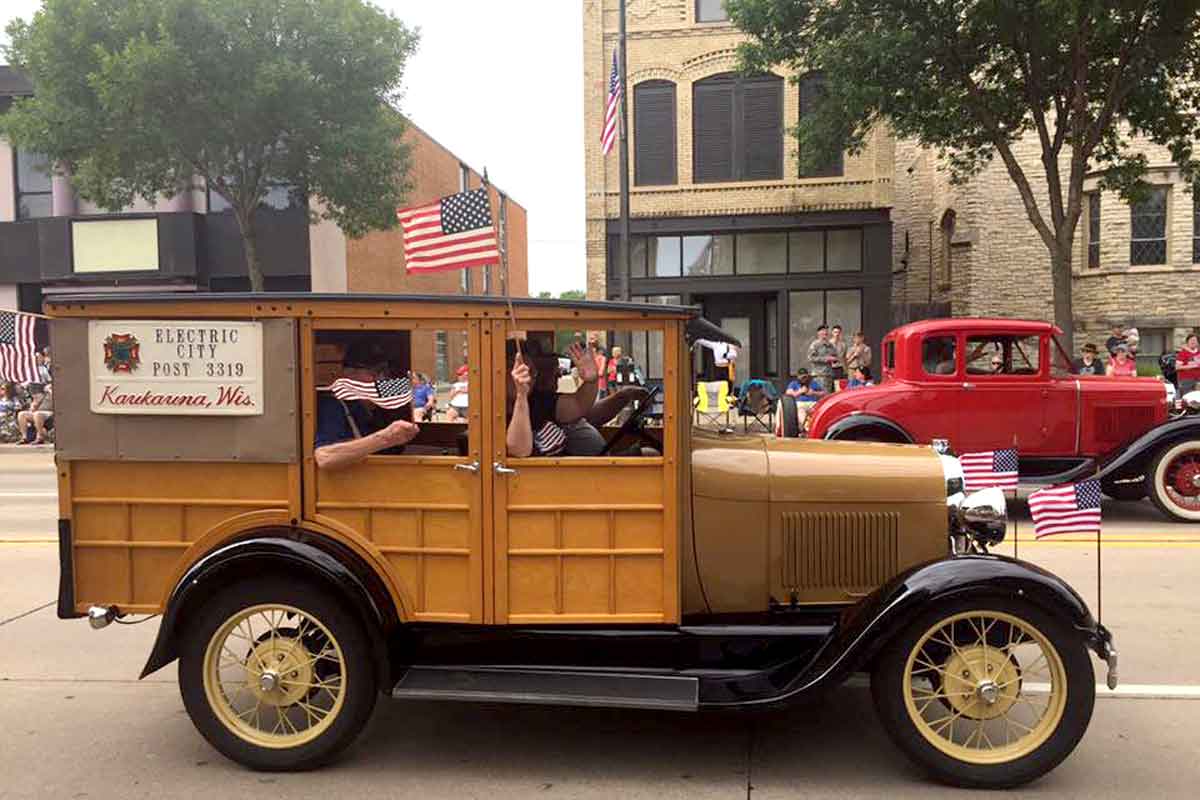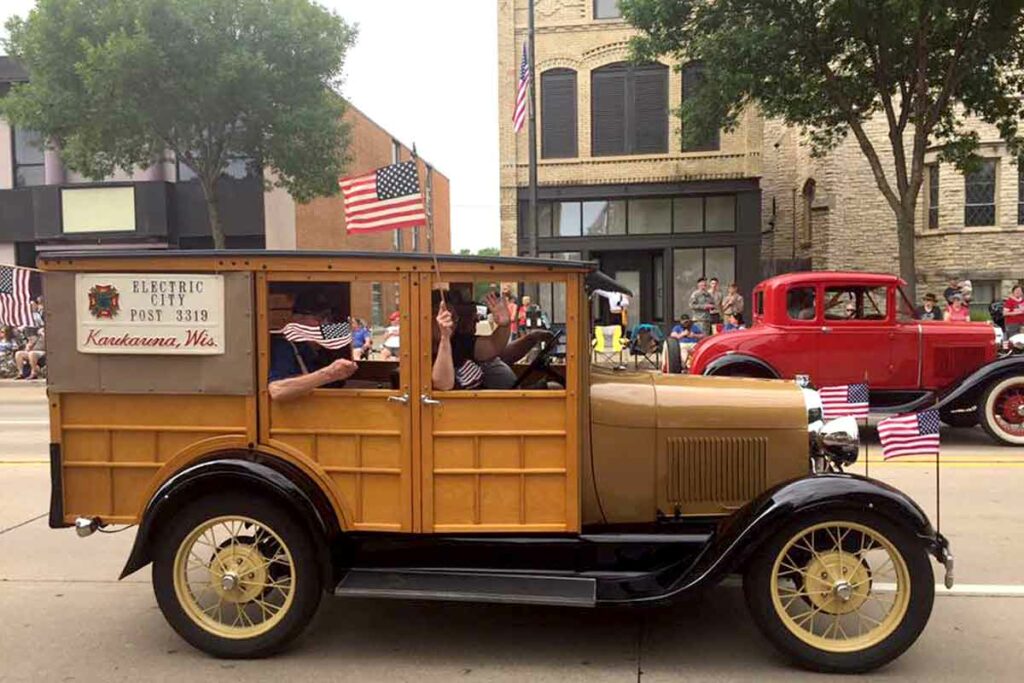 Stay After for the Post-Parade Events
The Cavalcade of Cars will be cruising behind the parade featuring classic, collector and modified vehicles. Then head over to Houdini Plaza at 5:00 pm to celebrate songs from the "Fifth Quarter" with the Echoes of Camp Randall.
The all-day celebration will conclude with a post-parade party featuring food, refreshments, prizes, and music by The Positions. The party starts at 6:00 pm at the Appleton American Legion.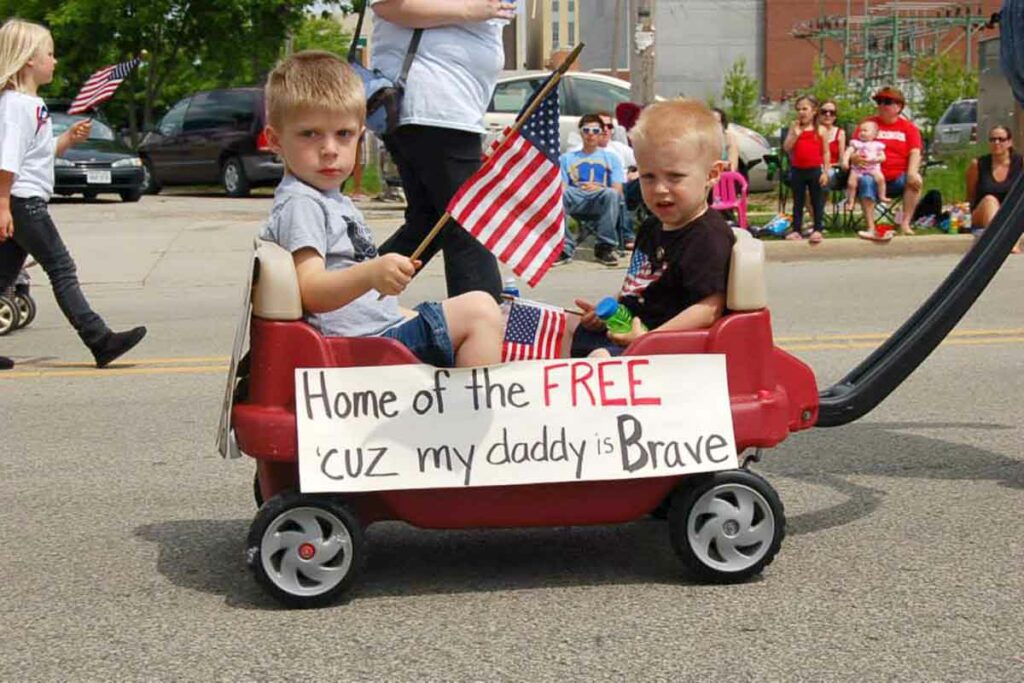 Pay Tribute to Our Veterans and Service Members
Flag Day is an opportunity to honor and pay tribute to the men and women who have served or are currently serving in the armed forces.
Every year, the Flag Day Parade honors a branch of the military. This year's event spotlights the United States Coast Guard, which will be represented in the 2023 Flag Day Parade by three Honorary Parade Marshals: Retired Two-Star Rear Admiral Steven Day; Commander Doreen McCarthy, Deputy Commander, Sector Lake Michigan; and Commander Kristopher J. Nolan, USCG Reserve.
The U.S. Coast Guard will also provide a flyover to start the parade at 2:00 pm.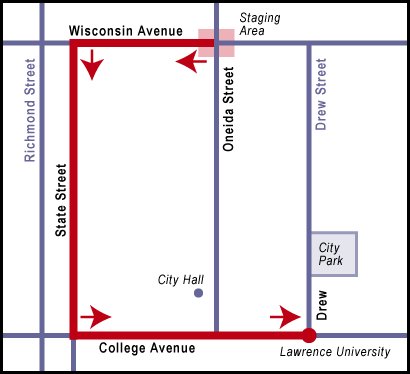 Appleton Flag Day Parade Route
The 72nd Appleton Flag Day Parade begins at 2:00 pm on Saturday, June 10, 2023, at the intersection of Wisconsin Avenue and N. Oneida Street. The route travels west down W. Wisconsin Avenue to N. State Street, north on N. State Street to W. College Avenue. At W. College Avenue, the parade travels east and ends at Drew Street.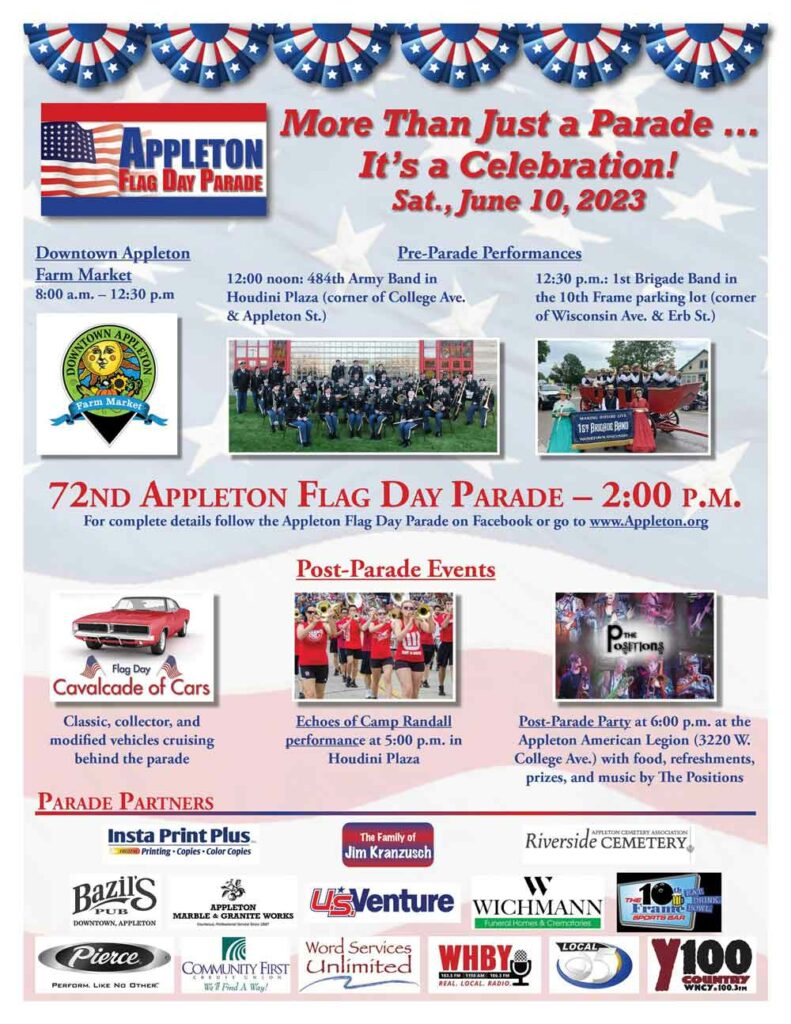 2023 Appleton Flag Day Parade Schedule
8 am: Downtown Appleton Farm Market
12 pm: Pre-parade concert by the 484th Army Band of Chicago/Milwaukee at Houdini Plaza
12:30 pm: 1st Brigade Band at the 10th Frame (corner of Wisconsin Ave & Erb St.)
2 pm: Parade starts (Cavalcade of Cars following)
5 pm: Music by the "Fifth Quarter" with the Echoes of Camp Randall at Houdini Plaza
6 pm: Appleton American Legion's Post-Parade Party
For more information, visit the City of Appleton website/Appleton Flag Day page or follow the event on Facebook!