UW Oshkosh Head Start serves preschool children from low income families in 4 counties. This is a FREE program. We also collaborate with some school districts to provide an extended day 4K / Head Start option as well.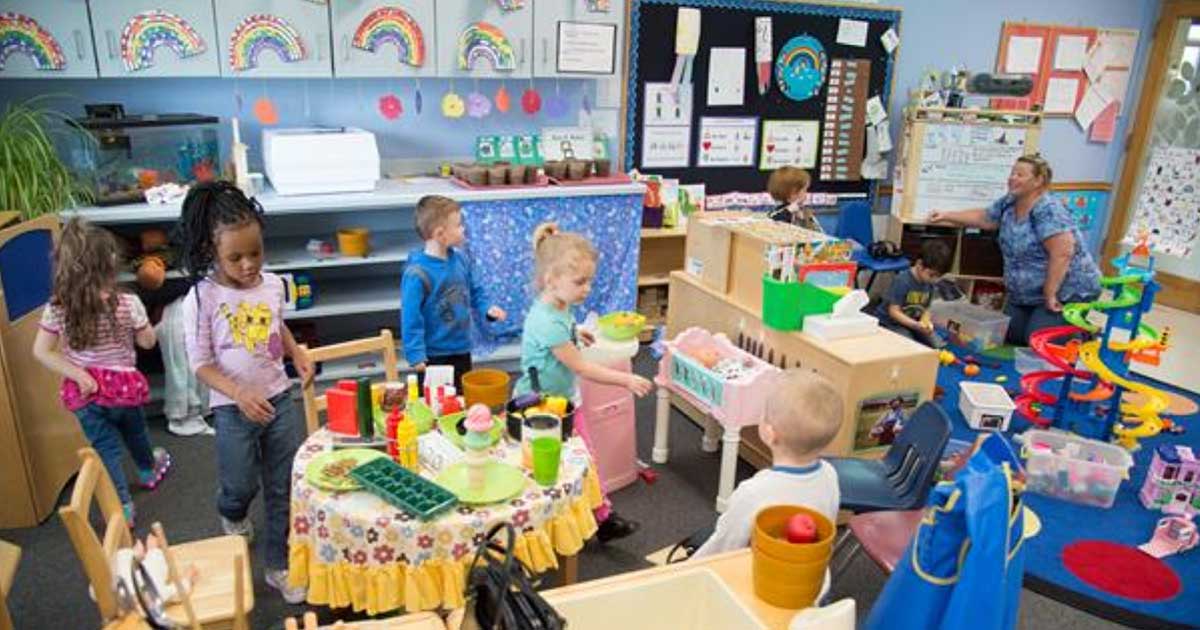 The education component blends together guidelines from Head Start Performance Standards, State of Wisconsin rules for Group Day Care and the Active Learning Philosophy of the High/Scope Educational Research Foundation for Young Children.
Preschool-aged children ages 3, 4 and 5 are engaged in one of several options most appropriate for their development. Each option provides opportunities for stories, music, poetry, beginning social studies, math, science and language development.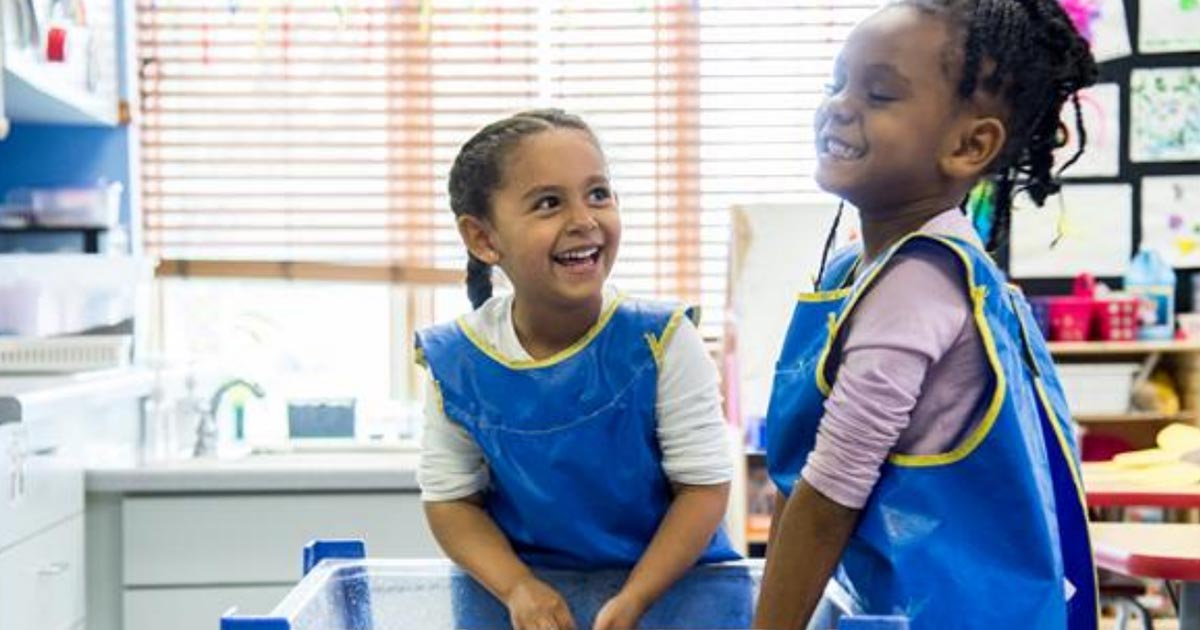 All activities are geared to the developmental level of the child and include individualized lessons in the area of a child's special needs or interests. There are always a variety of quiet activities, active play, directed activities, child initiated activities and in the classroom options, small and large group activities. Care is taken that all activities reinforce ethnic backgrounds and seek to be non-sexist.
"Together with children, families, staff and community we work to facilitate learning and support growth which empowers all partners in shaping their future."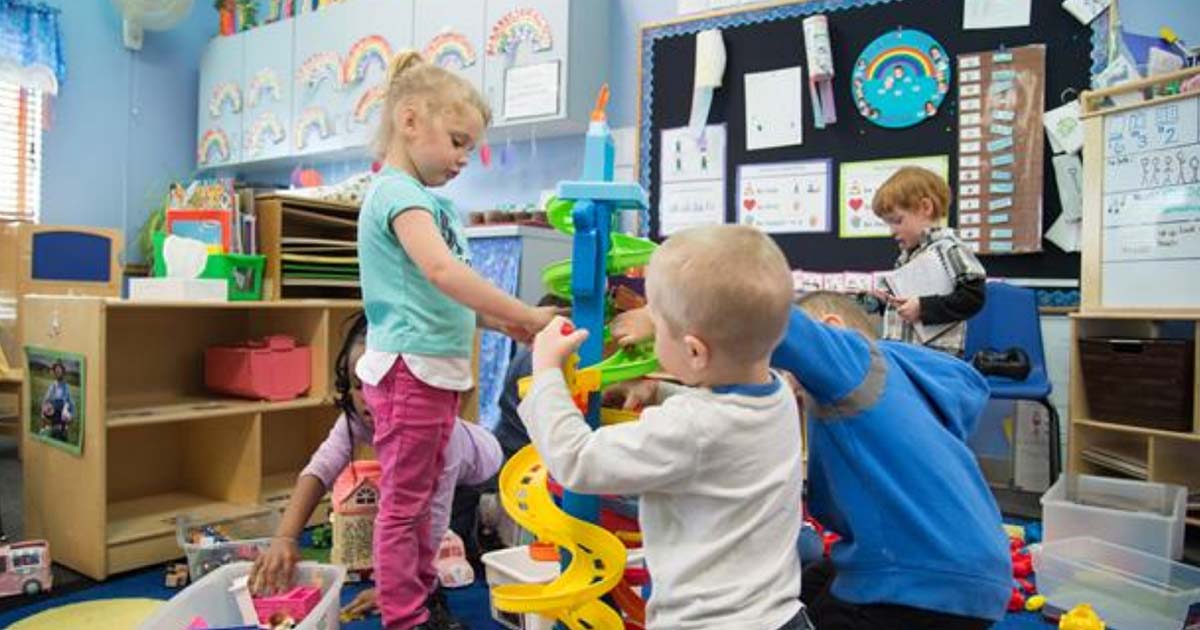 Programs: 3 and 4 yr old programs / 4K program
Half Day Session: This is a three and a half hour day program offered Monday through Thursday in either the morning or afternoon at one of 10 UW Oshkosh Head Start sites.
Extended Day Session: This is a six hour, four day per week program offered at one of 10 UW Oshkosh Head Start sites.
4K or Pre-Kindergarten: This is an extended day program that provides both a Head Start teacher as well as a public school teacher and offers enhanced services to Head Start eligible children. Currently all public school collaborations are held at Head Start sites.
Child Care Collaborations: This is an extended day program that meets family's needs for full day child care and eliminates the transition from the Head Start program site to the child care site. Enrolled children receive both child care and Head Start in their child care setting
Schedule: offering 3 1/2 -6 1/2 hours a day with meals
UW Oshkosh Head Start
Outagamie, Winnebago, Calumet and Shawano Counties
800-624-4436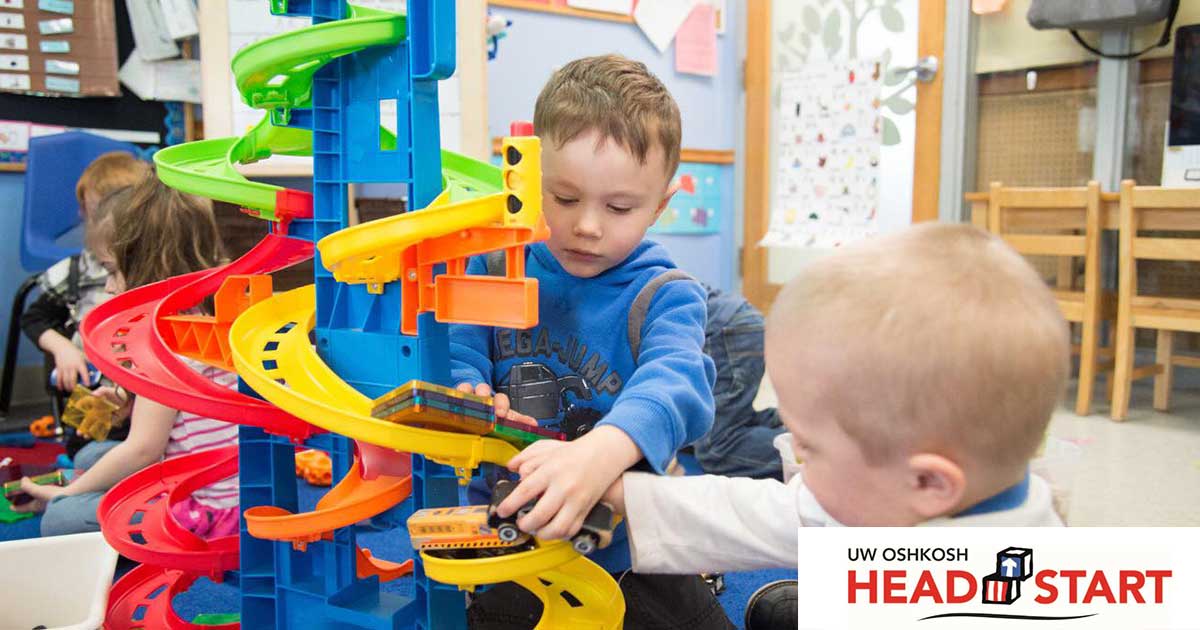 For more information about schools in the Fox Valley, Oshkosh and Green Bay visit our Go Valley Kids School Guide.