Packers Family Night is back! Family Night is a 20-year tradition that allows families to experience a game at Lambeau featuring all of their favorite players at an affordable price and a truly family-friendly atmosphere. 
Family Night introduces the 2021 Green Bay Packers and welcomes a full capacity in-person crowd of families to Lambeau Field. The practice game is also televised by Packers TV Network stations including NBC26 to a state-wide audience.
In addition to seeing your favorite Packers on the field, other activities are planned in the parking lot ahead of the game including a chance to win free ice cream for a year from Kemps! Special Family Night Fireworks after the game is also a family favorite.
How to Purchase Tickets for Packers Family Night
Tickets go on sale Wednesday, July 14, at 10 am. Tickets are $10 each and available for purchase online through Ticketmaster. All tickets are mobile tickets for the entire season, including this game.
Your family can purchase up to 10 tickets at a time and all family members, even the babies, will need a ticket. If you have an organization that would like to purchase group tickets, there is an application for approval.
Limited Early Ticket Sales through some Local Nonprofits
No waiting for the 14th! You can buy tickets from the Fond du Lac Family YMCA now. Tickets are available individually or in packages of 2,3,5, or 5 and $4 of each ticket goes to support the Fond du Lac Family YMCA Gymnastics program. Win-win! Purchase tickets at the Welcome Center desk or online.
By buying your tickets through Big Brothers Big Sisters, you are helping provide one-to-one mentoring opportunities for over 200 youth in our community!
Oshkosh YMCA Members can get tickets NOW and Non-Members can purchase tickets beginning July 12. Tickets are $10 each and $4 of each ticket sale will be donated back to the YMCA! A maximum of 12 tickets can be bought per person.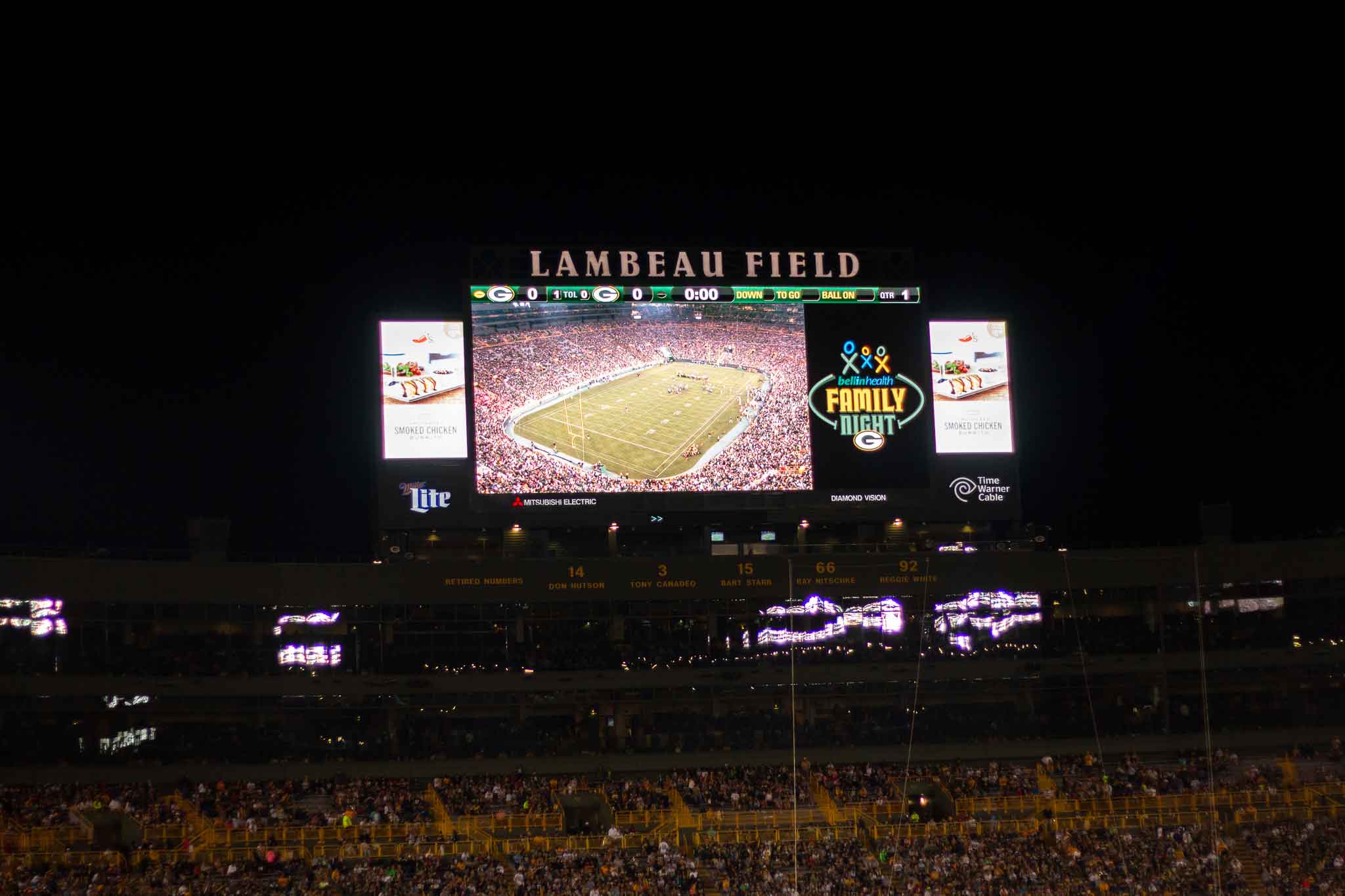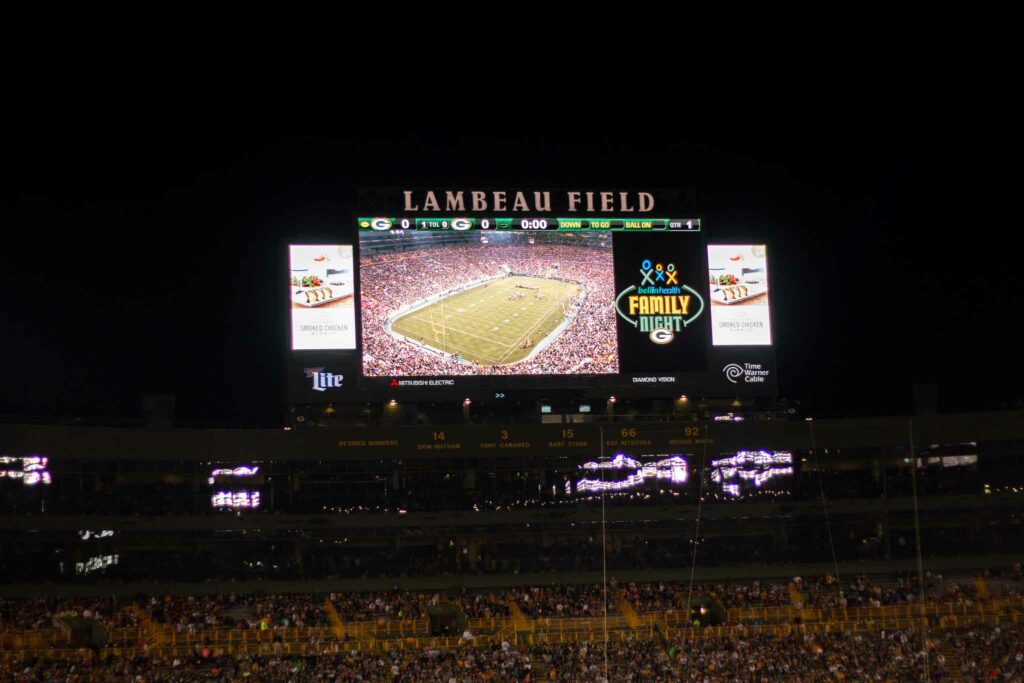 GVK Tips for Family Night
Plan on heavy highway and street level traffic as you approach Green Bay and the stadium.
The parking lot fills quickly — leave early to park in the lot, or plan to park on-street in nearby neighborhoods.
Pack for the weather — bring sunscreen or rain protection as needed, there is very little shade on the parking lot.
Pack a cooler of water and snacks, or plan a tailgate meal for the family
Family Night is a crowded experience, especially as you exit the stadium at the end. Make a plan to meet at a specific and easy-to-spot location in case your group is separated.
Bring some outdoor games like cornhole for the parking lot, in case you run out of vendors and attractions to visit before gates open.
Strollers are not allowed in the stadium, visit the Packers website for the stadium carry-in policy, including other prohibited items.
Details for Packers Family Night 2021
When: Saturday, August 7, 2021

Gates at 5:30 pm. Game at 7:20 pm

Admission: $10 per ticket
Parking: $5, open for tailgating and family activities at 1:30 pm
What Are the Covid Precautions for Family Night?
Family Night attendees who are fully vaccinated will not need to wear masks, but the team asks attendees who are unvaccinated to follow CDC guidelines by wearing masks. Proof of vaccination will not be required. Those considering attending the event are directed to current CDC information which includes descriptions of settings that may be experienced at Family Night, including crowded outdoor and indoor areas, indoor seating areas, and crowded concession and restroom lines (outdoor and indoor).