Packers Family Night is back! Family Night is a 20-year tradition that allows families to experience a game at Lambeau featuring all of their favorite players at an affordable price and a truly family-friendly atmosphere.
Family Night introduces the 2022 Green Bay Packers and welcomes a full capacity in-person crowd of families to Lambeau Field. The practice game is also televised to a state-wide audience and locally on WGBA-TV Green Bay.
In addition to seeing your favorite Packers on the field, a special Family Night Fireworks after the game is also a family favorite.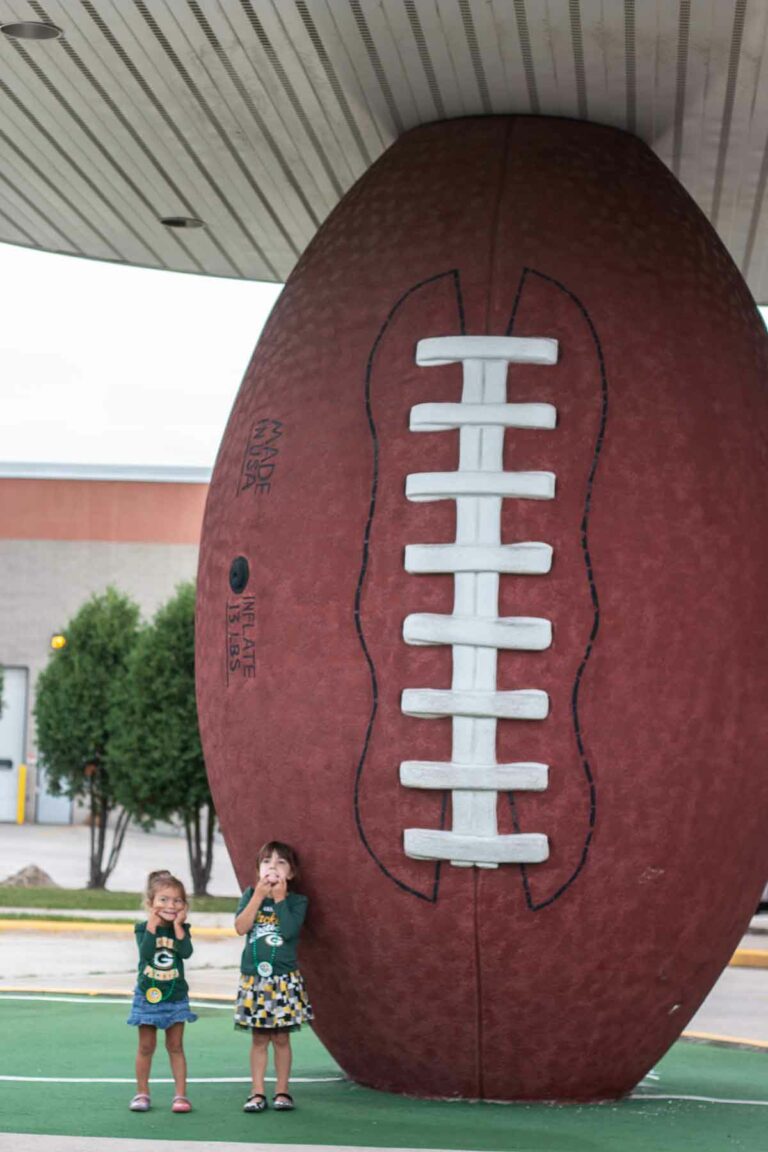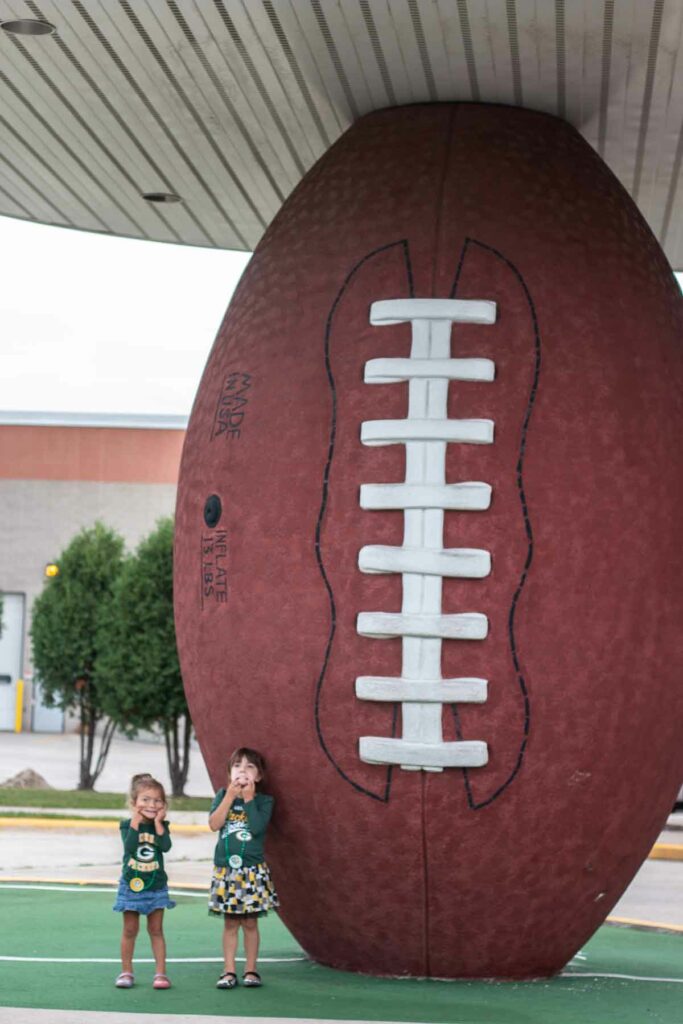 How to Purchase Tickets for Packers Family Night
Tickets will go on sale Wednesday, June 29, 2022, at 10 am. Tickets are $10 each. All tickets are mobile tickets for the entire season, including this game and are available for purchase solely online through Ticketmaster at Ticketmaster.com.
Your family can purchase up to 10 tickets at a time and all family members, even the babies, will need a ticket. If you have an organization that would like to purchase group tickets, there is an application for approval.
Limited Early Ticket Sales through some Local Nonprofits
Oshkosh YMCA – Tickets are $10 each and $4 of each ticket sale will be donated back to the YMCA! A maximum of 12 tickets can be bought per person.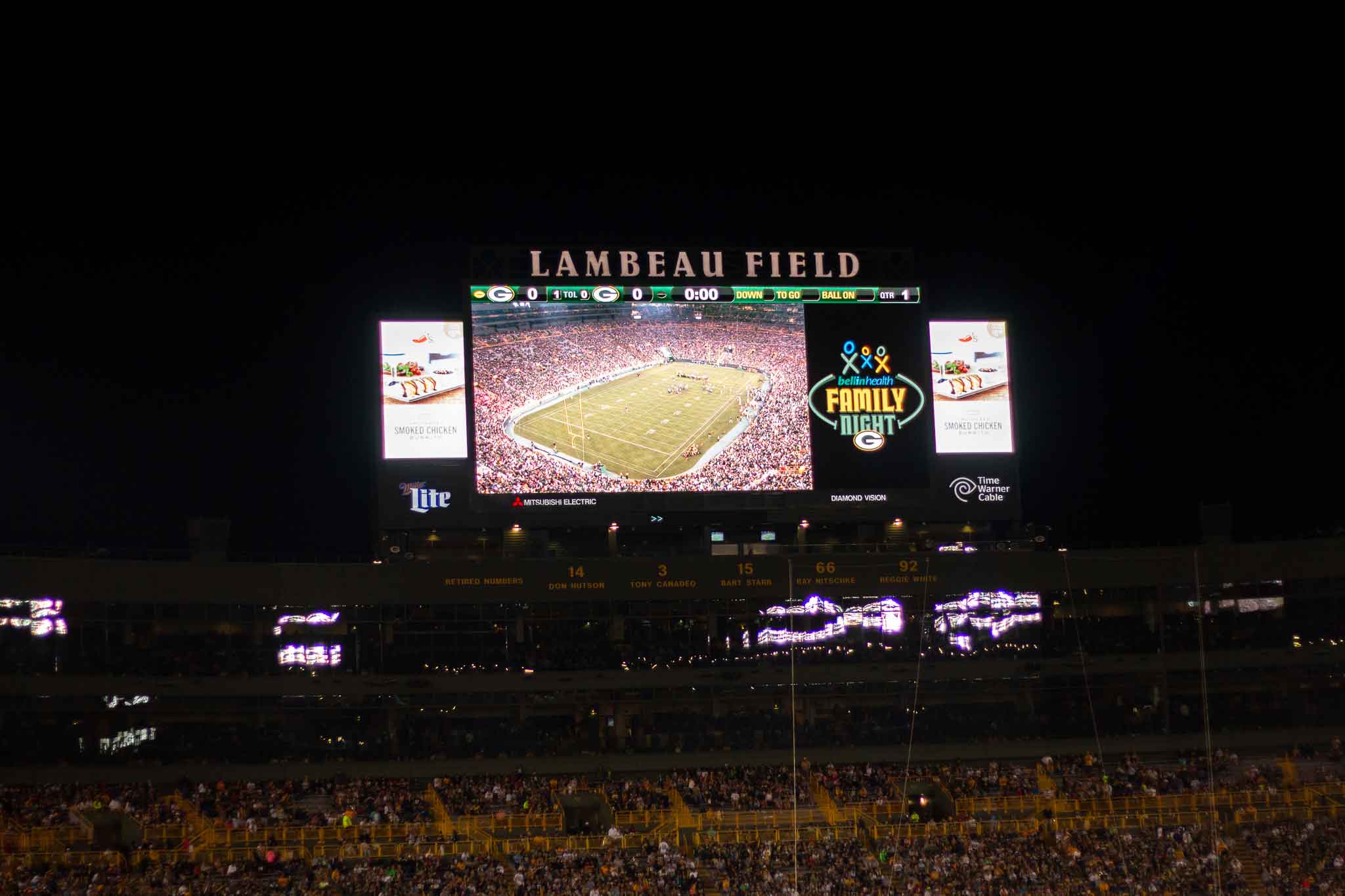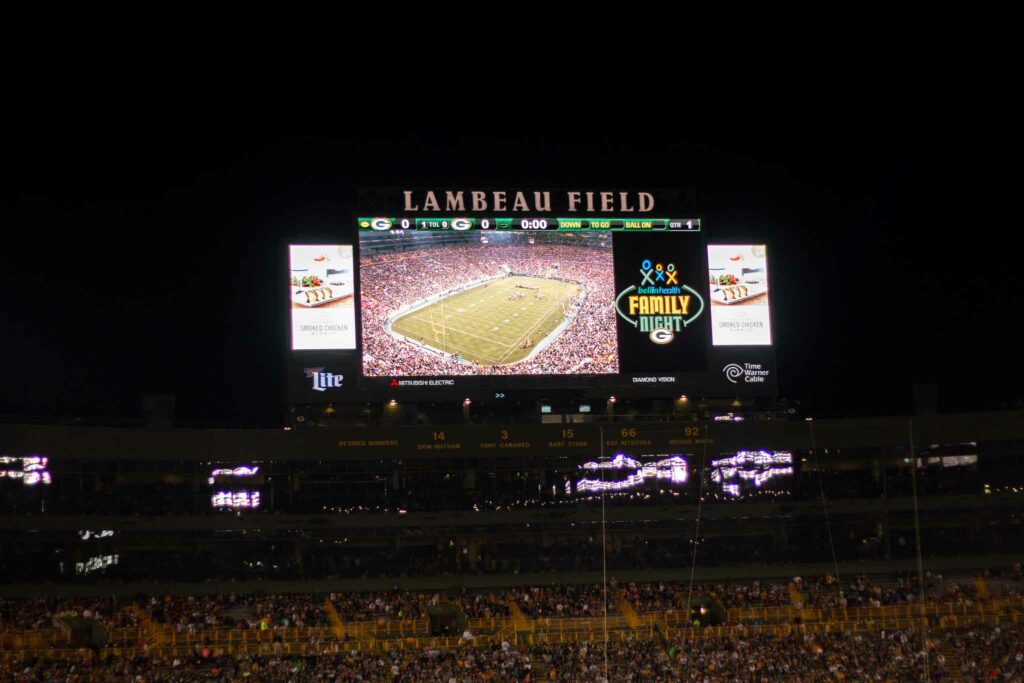 GVK Tips for Family Night
Plan on heavy highway and street-level traffic as you approach Green Bay and the stadium.
The parking lot fills quickly — leave early to park in the lot, or plan to park on-street in nearby neighborhoods.
Pack for the weather — bring sunscreen or rain protection as needed, there is very little shade on the parking lot.
Pack a cooler of water and snacks, or plan a tailgate meal for the family
Family Night is a crowded experience, especially as you exit the stadium at the end. Make a plan to meet at a specific and easy-to-spot location in case your group is separated.
Bring some outdoor games like cornhole for the parking lot, in case you run out of vendors and attractions to visit before gates open.
Strollers are not allowed in the stadium, visit the Packers website for the stadium carry-in policy, including other prohibited items.
Details for Packers Family Night 2022
When: Friday, August 5, 2022

Doors for the event will open at 5:30 pm, with the team taking the field for warmups at 7 pm and practice beginning at 7:30 pm.

Admission: $10 per ticket
Parking: $5, open for tailgating and family activities at 1:30 pm