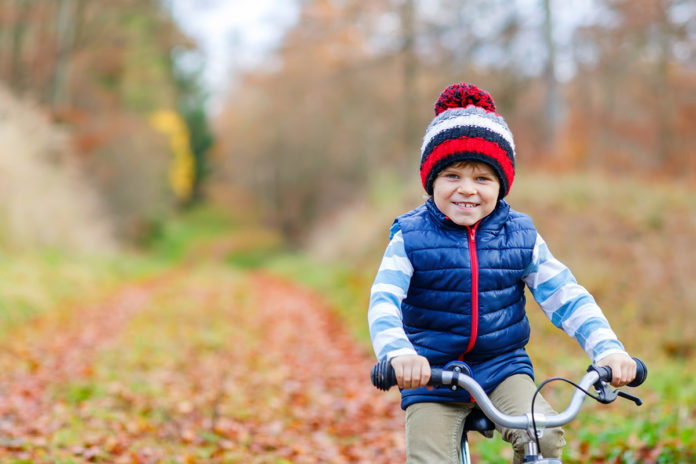 Fall in the Midwest and here in Northeast Wisconsin is a magical time of year. The leaves start changing, the weather gets brisk and it's a great time to cozy up with the ones you love. It's also a time to start saving up for the holiday season, while recovering from your latest summer vacation.
The great thing is there are so many affordable fall family activities here in Northeast Wisconsin! Below are a few of our favorites. Which ones did we miss that you and your family love to do? Tell us in the comments!
Visit a pumpkin patch or apple orchard
This one's an obvious choice, but for good reason! There are usually enough activities at an orchard to make it a full-day affair with the family. Whether you're picking apples, going on a hay ride, picking out a pumpkin or navigating a corn maze, there's fun to be had by the whole family. Here are a few local sites:
Bake a pie or cookies
What better way to use those apples or pumpkin you got from the orchard than in baked treats?! Dig out grandma's famous apple pie recipe and get the whole family involved in this TASTY afternoon activity.
Go to the library
We all want to read more – it might have even been one of your New Year's resolutions. Visiting the library is a great way to spend an afternoon and doesn't cost a penny. Many local libraries even have family-friendly programming to take advantage of! Find a new favorite book, or get one you can read as a family.
Make a collage or scrapbook
Go through your photos on your phone and cameras and pick out your favorites from all of your summer activities to add to a poster or scrapbook. It's a great way to relive all of the great memories and make new ones while you're at it!

Take a hike
Literally! Getting outdoors for the last few months of the year can seem like a chilly idea, but take advantage of the warm(ish) weather while you can and get outside on a great local hiking or biking trail! It doesn't have to be a long one – even 15 minutes out of the house will make you feel more refreshed and connected as a family.
---
Prospera Credit Union has 5 Locations in Appleton, Darboy, Neenah, Menasha and Oshkosh, Wisconsin.
Appleton Branch
4830 N. Ballard Rd., Appleton, WI
Corporate Offices
4830 N. Ballard Rd., Appleton, WI
Darboy Location
N9660 County Rd. N, Appleton, WI
Menasha Location
849 Warsaw St., Menasha, WI
Neenah Location
934 S. Green Bay Rd., Neenah, WI
Oshkosh Location
90 Wisconsin St., Oshkosh, WI
---
This article has been sponsored by: Prospera Credit Union financial service representatives.