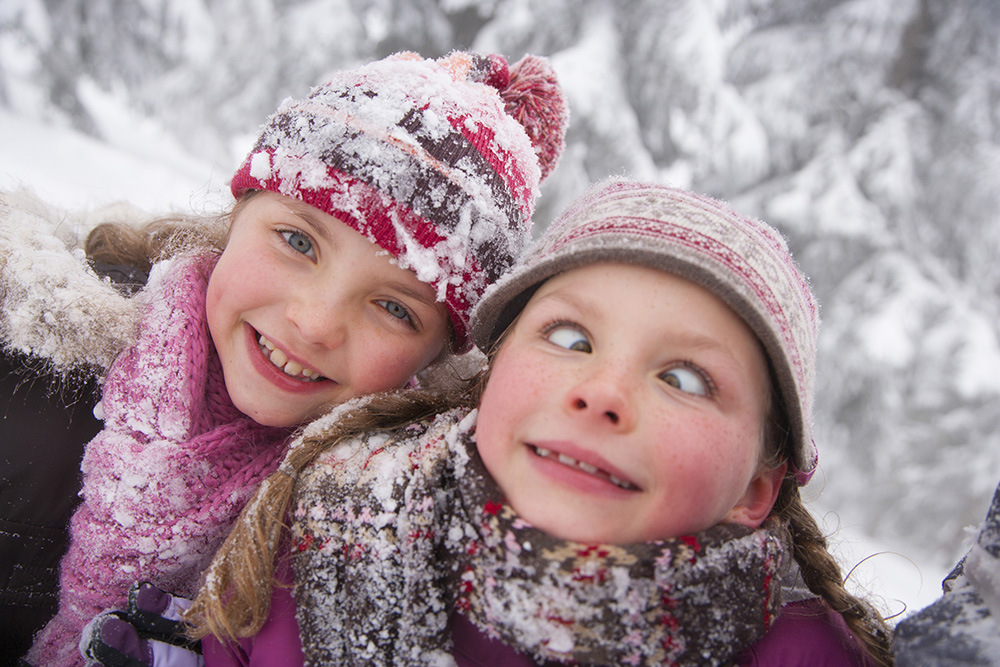 Sometimes, I forget just how regional things are. Bubblers versus water fountains. Soda versus pop. Hard rolls versus everything. Snow versus earthquakes versus hurricanes versus tsunamis versus volcanoes. These are just some of the things that are different from region-to-region. However, some of the most culturally significant differences are in the activities we do. This is true for sledding.
When I first attempted this piece several weeks ago I struggled a bit with it. I needed to write about the best places to sled, but I just kept thinking that we all have our spots to sled and to write about the best spots seemed a little futile. So, with that I'm writing this with two goals in mind. First, that I'm writing for aliens that have no idea what sledding is and second, that I do indeed know the best spot to sled in Green Bay.
Because of the crazy winters Green Bay experiences, it is common to see people on sleds everywhere. I have chosen to write about a few places. I do understand that there are about a millions places to sled at and in fact, you can just create your own little sled hill if there is enough snow and the plow stuffs the snow in the same, general area.
Jonathan's Picks for Green Bay Sledding
Fireman's Park/Hill on Mason Street seems popular but I'm not sure it really is. In case you're wondering where this is located, it's not far from the Goodwill and Toys R Us. The last time I was there was in college. I went with a few friends who raved about how cool it was. I remember it was a cold, Saturday night. When I first got to the park, I was actually a little excited because at the bottom of the hill, there were trees and I figured if you went fast enough, you would actually have to maneuver around them (as if that's really possible while you sled) because nothing makes sledding more fun than the risk of a major head injury.
The disappointing thing though was I never made it to the trees. At first I thought it was the plastic sled I had, but then I remember trying my friend's fancy intertube and it still didn't do much for me. Maybe I was doing something wrong, but it felt like a giant letdown and there was plenty of snow everywhere so it wasn't for lack of the necessary ingredient. The reason I also think it isn't as popular as I once thought is because when I go past the park in winter, there are always a few people sledding, but it's not overly crowded. I simply think it's a busy, commercial location that draws people in. In fact, at the time I went sledding there, I remember wanting to go Best Buy instead because it was still located on that side of town.
Triangle Sports Area (which is part of Baird Creek) in Green Bay seems to get a lot of use, but I feel like it shouldn't make anyone's sledding list for a few technicalities. First, there are hours of operation (I know every park has them), but their hours are enforced. Contrast that to when I went to Fireman's Park which I think was around 9 or 10 pm and no one was stopping us. Another source of contention about Triangle Sports Area is that it only allows for inner-tubes. No "real" sleds are allowed, that is metal, plastic, etc. The other thing about Triangle Sports Area is they actually have a lift that can lift you back to the top of the hill (for a small fee). I feel like when you sled, you should have to walk your ass to the top of the hill not sip Chardonnay on your rich-man's inner-tubes as you are carried back to the top of the hill. It doesn't feel that steep anyway. But, people do enjoy this.
My pick for the best spot to sled in Green Bay is Josten Park. I'm not sure how many people know about it because it is hidden back, past the actual play equipment. It has everything you can imagine. A huge, steep hill. It doesn't cost you anything, no one monitors hours and there's danger. A small creek sits at the base of the hill and unlike Fireman's Hill, I have seen people get pretty close to the edge. You can also reposition and spread out so you're not on top of other people as well as so you don't get close to the creek (if you don't like the thrill of danger). And don't worry, there isn't any fancy inner-tube lift. You need to drag yourself to back to the top. But that's the fun of it… The anticipation. You need to work for the thrill of the hill.
Interestingly enough when I took the kids last year, one of the sleds had a crack in it, and they still were flying down the hill. It was like the hill pushed them down regardless of broken sleds. And don't tell Mina, but she even fell off her sled last year and cut her lip, but I still think it's the best hill to sled on in Green Bay. Just don't tell her I said that.
You might also like:
Northeast Wisconsin Sledding Hills
Northeast Wisconsin Tubing Tips & Guide