Encouraging literacy has never been more important as we maneuver the challenges the pandemic has brought. Reading to children plays a critical role in enhancing their imagination, fine-tuning their social skills, and strengthening language acquisition. While schools and libraries have been in limited operation, there is now another way to bring books back to little hands, thanks to one very determined area mom.
Wenzel's Words
This past fall, Karli Edgerton, of Appleton, came up with a generous idea that would deeply benefit our community. Edgerton, a mom of four, started Wenzel's Words from her home and began offering free books to families to promote screen-free time and to facilitate togetherness.
"Since the pandemic started, it has been difficult for families to get books due to library and school closings," said Edgerton. "I know how much joy reading brings to my family during these difficult times and I wanted to help others who are struggling right now, have access to books." Edgerton and her husband share three daughters, ages 14, 19, and 20, as well as a son, Wenzel, age 4.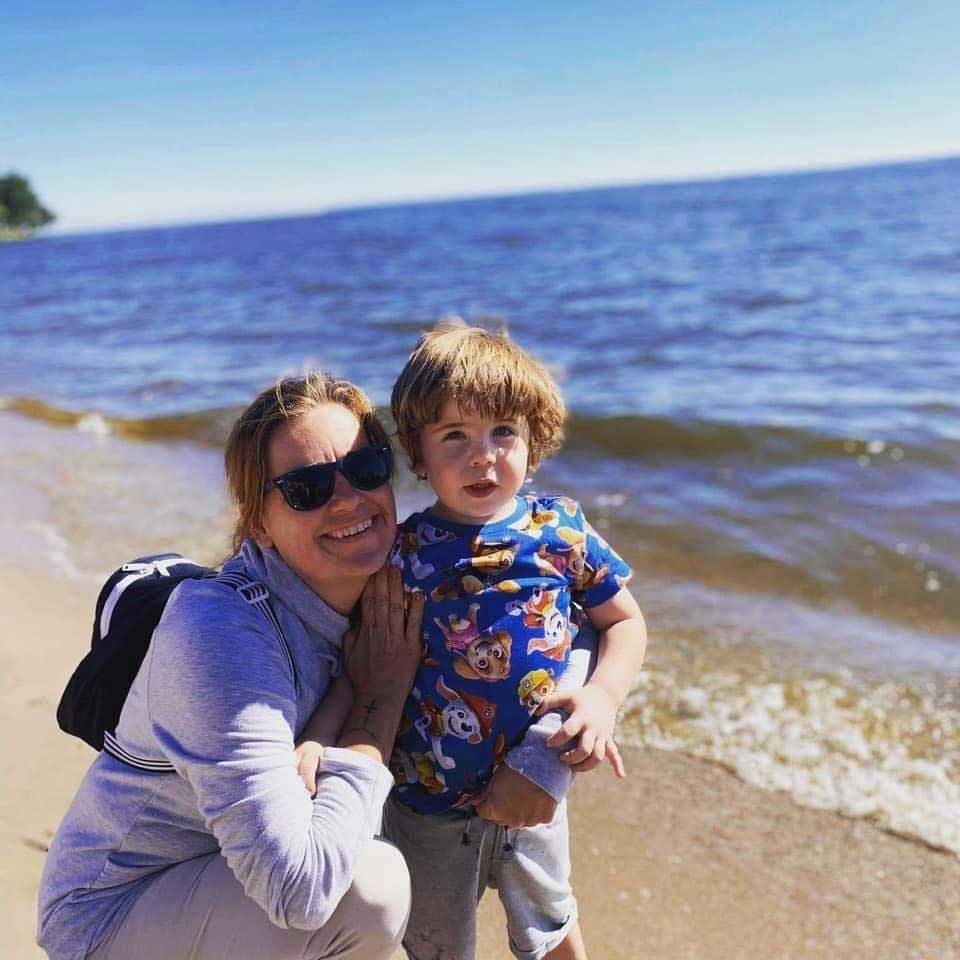 "My goal is to help as many families as possible receive books," said Edgerton, "books are very important right now for so many reasons."
Edgerton's inspiration behind this project was her son, Wenzel, who loves to read in addition to her grandpa, an entrepreneur, who owned businesses that focused on helping people.
Children up to 12 years of age can receive 3-5 gently used or new books along with a popcorn treat. The books are meticulously selected based on the child's age and gender and are prepared with care. Books are sanitized and families can sign up to receive books each month through contactless porch pickup on Wisconsin Avenue, on the Northside of Appleton.
100 Books and Counting!
Edgerton has blessed families by giving out over 100 books so far and hopes to keep the kindness going. "We would like to make this program available all year," said Edgerton, "and eventually a nonprofit and permanent program." Edgerton provides these wonderful gifts thanks to thrifty finds and many donations. Families can keep their books but are also welcome to donate them back. Outside donations are also appreciated to help the program thrive.
"Kids right now are struggling due to the lack of normalcy and confusion in our world" explained Edgerton, "books can take their minds off the current situation." Families are encouraged to like Wenzel's Words page on Facebook and send a message with their child's age and gender to reserve a bag of books. Books are available for families in Appleton and the surrounding areas. Parents can additionally find free reading tips, quotes, and activities on the programs' social media page.
"Wenzel's Words goal is to make life seem a bit better for kids right now by getting lost in a book," said Edgerton, "reading gives us all somewhere to go when we have to stay where we are."
To sign up to receive books or to donate, visit Wenzel's Words on Facebook. Happy Reading!