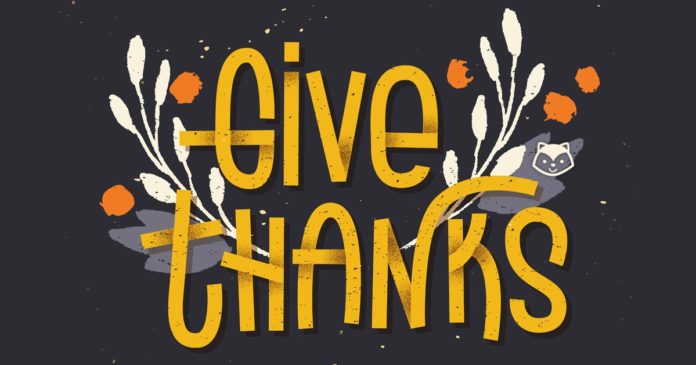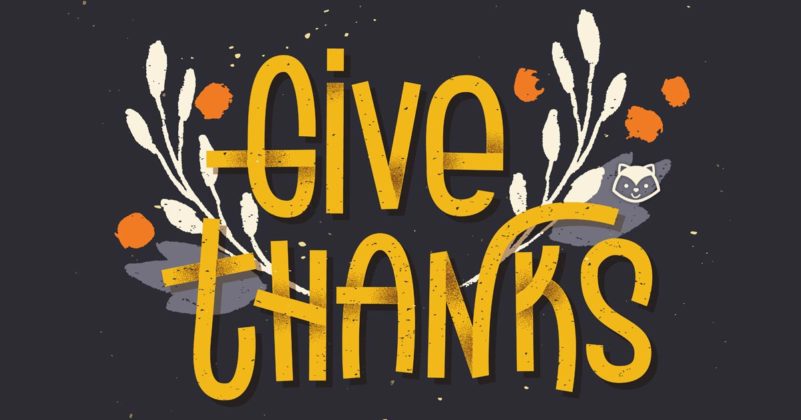 During the holidays, many families are looking for volunteering opportunities but it can be challenging to find locations that are able to accept the help of little ones. When you find a place that looks like it might be a good fit for your family, give them a call. Prepare to talk to them about what volunteer opportunities you find interesting, as well as the ages and abilities of your family members. Although many times that we envision helping in our community on Thanksgiving we bring to mind serving people a meal, there may be other ways that organizations have for us to be helpful as a family team.
Some of the organizations in our area that need volunteer help:
Christ the Rock, Menasha – Community Thanksgiving Dinner 

Thursday, November 22, 2018 – Serve guests or deliver meals. Volunteers under 16 will be limited to select jobs.
Register online at www.christtherock.org

Outagamie County Volunteer Service – Thanksgiving Program

Thanksgiving Basket Program – Volunteers provide a Thanksgiving meal or a food basket to a family in Outagamie County or coordinate a food basket drive for several families.
Contact Volunteer Services at 920.832.5515

Military Veterans Museum and Education Center

Weed and brush removal.
Contact Amy Pricket at amy.prickett@mvmwisconsin.com

NAMI Fox Valley

Atlas Coffee Mill in Appleton is hosting a Thanksgiving Feast for Nami community participants and needs 20 servers and help staff.
Contact Breanna Schabow at Breanna@namifoxvalley.org or 920-954-1550

Brewster Village, Appleton – Holiday Decorating

Assist residents in decorating for the holidays. All of the supplies are ready to go, but help is needed to get the decorations up! Volunteers needed late November.
Contact Lisa Pingel at 920.832.5406 or Lisa.Pingel@outagamie.org

Ascension Mercy Hospital

Make cards, tray favors, or lap quilts for patients.
Call 920-223-0225 for guidelines

Youth Go, Neenah – Thanksgiving Family Night (November 15, 2018)

Volunteers are needed for helping with meal prep during the day and serving dinner in the evening.
Contact Angie Mykel at 920.722.1435 or angie@youthgo.org

Father Carr, Oshkosh – Meal Delivery and Service

Call for for more details:  920.231.2378

Homeless Connections, Appleton – Many types of opportunities!

In addition to meal service and prep, Homeless Connections also looks for people who are willing to sort and organize donations.
Call 920.734.9291 to talk about what might work for your family or visit homelessconnections.net/volunteer-opportunities.
Volunteer throughout the Holiday Season
There are so many opportunities in our community to provide service year round and especially during the holidays. Volunteering can be a great opportunity for family bonding, creating traditions, and stepping away from the shopping and errands that dominate the season.
The holidays are a particularly busy time for so many organizations and they need extra hands to manage donations.
Delivering meals to families and individuals can be an opportunity to work together as a family team to help others.
Many organizations need help set up activities or help kids with games and crafts for holiday celebrations.
There are many opportunities to add your voice to a group of carolers or for visiting with folks at local nursing homes.
Families become so busy during the November and December, that sometimes it is only manageable to donate items or money because of the limited time. There are plenty of ways to do that also!
Adopt a family with Harbor House by contacting Katie Phalin at 920.832.1667 or with Outagamie Volunteer Service by contacting Penny Jane Strauss at 920.832.5515.
Appleton Police Department is always in need of children's books in good condtion, new blankets, and coloring books and crayons to give to victims or families in need during times of crisis.
Best Friends of Neenah-Menasha needs gift cards for local attractions and restaurants, as well as board games and activities for mentoring programs, and gas cards for families.
Boys and Girls Clubs of the Fox Valley look for games and sports equipment, arts and crafts supplies, prizes for their prize bin, musical instruments, clothing, grocery gift cards, and various cooking and baking supplies for their Healthy Habits Food Program.
Find More Information:
A great list of organizations for volunteering with your family and of the wish lists of organizations and facilities is provided by The Volunteer Center of East Central Wisconsin.
If you are feeling the stir to give back, find your perfect match at The Volunteer Center of East Central Wisconsin.