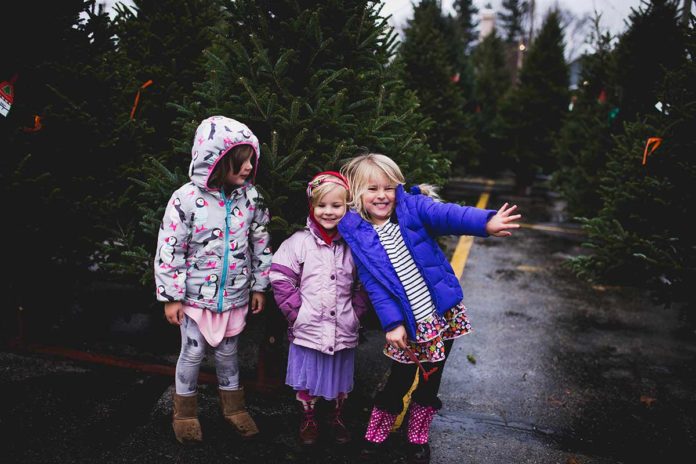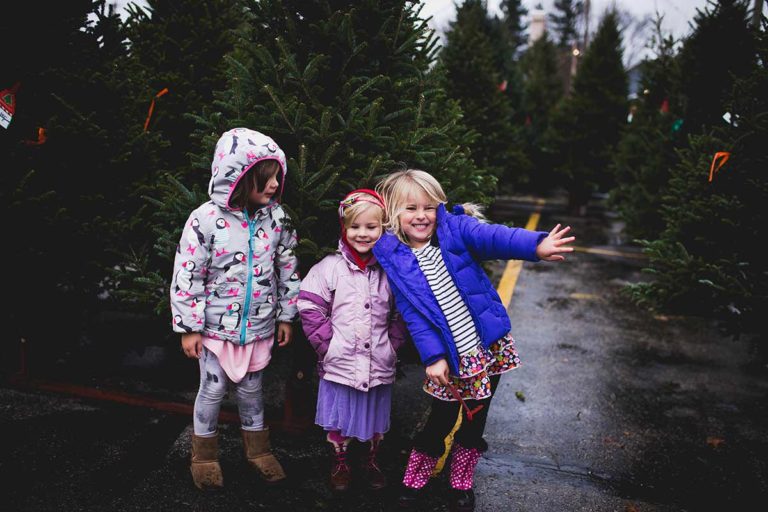 We have rounded up Holiday and Christmas Tree Farms and Christmas Tree Lots in Northeast Wisconsin for your family! Some of these fun spots even include sleigh rides, hot cocoa, Santa and more! Where is your favorite and why? Share your thoughts and pictures in the comments below or email us at govalleykids@gmail.com.
Note: Make sure to call or check website to confirm hours! Some of these places are only open on the weekends!
Aissen Tree Farm

E1105 WI-29, Luxemburg, Wisconsin
(920) 845-5554
Visit our unique Christmas gift shop and treat your nose to a magical aroma of fresh greenery with a stunning atmosphere of holiday music and one-of-a-kind gifts while indulging yourself in our complimentary hot beverages. Allow the kids to follow the winding brick path to the one-of-a-kind gingerbread playhouse to enjoy hours of fun while you shop in our 2,000 ft gift shop with 30 trees displaying over 6,000 ornaments.
www.aissentreefarm.com
Country Corner Tree Farm
W4357 Schimmelpfenning Rd, Black Creek, Wisconsin
(920) 954-0544
Fraser Tree Farms
326 37th Ave, Ripon, Wisconsin
(920) 203-1054 or (920) 203-1499
Horse and wagon rides on November 24-26, December 1-3, December 8-10, and December 15-17, 2018.
www.frasertreefarm.com
Holiday Creek Tree Farm
438 Hwy 54 W, Plover, Wisconsin
(715) 341-2252
Free train rides on the weekends. You can choose & cut: balsam fir and Fraser fir.
"Holiday Creek Tree Farm Plover, Wisconsin – they even have Thomas the Train for the kiddos, plus frosty and others! BEST place EVER" – GVK Reader
www.facebook.com/pages/Holiday-Creek-Tree-Farm-Plover-Wisconsin
Waites Tree Farm
N11220 Hwy 45, Clintonville, Wisconsin
(920) 428-6351
www.facebook.com/waitesfraserfarm
Whispering Pines
3694 Airport Rd. Oconto, Wisconsin
Enjoy a free horse-drawn wagon ride out to the field and choose your real Christmas tree from thousands of Balsam Fir, Fraser Fir, Scotch Pine, and White Pine. We'll load your Christmas tree on the wagon and head back to the cozy lodge where you can warm up with a free cup of hot chocolate. Fresh popcorn and old-fashioned hot dogs on homemade buns are also available. Browse our gift shop for unique hand-crafted items and tasty gourmet treats but make sure to visit our new Sweet Shop, located next to Santa's Workshop.
www.whisperingpinestreefarm.com
Wild Rose Choose and Cut – ANR Tree Farm
N5484 20th Ave, Wild Rose, Wisconsin
(920) 787-3106 | (920) 229-7934
Baling, refreshments, tractor rides, gift store, "dog friendly", wreaths, garland, free boughs, tree stands. Cut your own varieties: Balsam fir, Fraser fir, Spruce, Colorado blue spruce. Fresh-cut to choose from: Balsam fir, Fraser fir, Spruce.
www.anrtreefarm.com/wildrose
Z-World Christmas Tree Farm
N8189 State Hwy 57, Hilbert
(920) 853-4430
www.facebook.com/Z-World-Trees
Previous Years Go Valley Kids Reader Tree Lot Recommendations
"Kaukauna Catholic School System tree lot has moved to the corner of OO and Gertrude St. in Kaukauna. Great selection again this year!!
"Robinson's in Kimberly."
Schmalz landscaping on KK!
There is a guy who sells at a stand outside a tire place on the opposite side of Northland from Kohls. Super nice guy, great prices."
"Local family business, 922 W. Grove St., Appleton. (Close to the Copps on the corner of Calumet and Memorial Dr). Awesome trees, wreaths, and decorations!!"
Let us know if your favorite place is missing from our list!