Take me out to the ball game … pretty please! This year's season at the Fox Cities Stadium is jam-packed with exciting special guests! These theme nights are perfect for creating summer family traditions with super fun nights themed to a common interest: Star Wars, Harry Potter, LEGO, Christmas in July?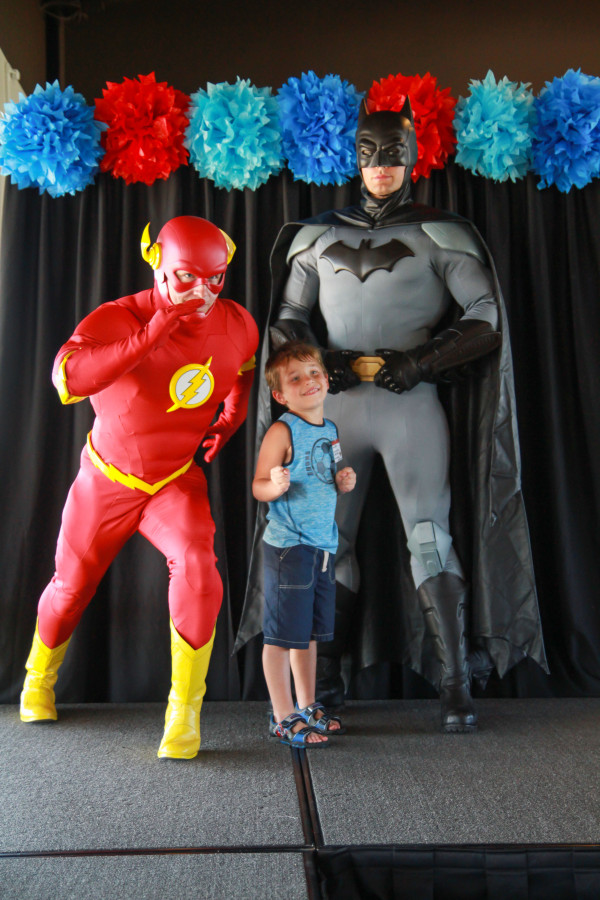 May 2019
Saturday, May 11: Superhero Day with Ant-Man! There is a Superhero Ticket Package that includes a ticket for a Box Seat, a Fast Pass to meet Ant-Man, an ice cream treat, and a guaranteed giveaway for only $25.
Tuesday, May 23: STEM Day. Come out to the ballpark for interactive games for kids of all ages to promote Science, Technology, Engineering, and Math.
Thursday, May 30: Fang's Toy Night! Woody, Buzz, and the whole Toy Story gang will mark their silver anniversary with us on this night. The first 1,000 fans to attend this game will receive a fun pair of Toy Story socks courtesy of Stacey Hennessey.
June 2019
Friday, June 7: Pokemania!  Meet Pikachu! The first 500 kids 14 and under receive a Pokéman promotional card on their way into the game. Caleb Gedemer, the #4 ranked Pokéman player in the world, will be at the game to meet with fans.
Kids run the bases and post-game fireworks!
Friday, June 8: Princess Night #1 The first of two fairytale nights at the ballpark begins with a Tea Party before the game. Your princess will get to meet some famous storybook princesses – Ariel, Cinderella, Merida, and Moana – and a Fairy Godmother. They will be around during the game for photos with fans.
Sunday, June 9 & Monday, June 10: Daniel Tiger Appearance
Friday, June 21: Wizardry Night! 
Saturday, June 22: Star Wars Night! This is your chance to meet & greet with Star Wars characters before and during the game. Kids run the bases and fireworks after the game.
July 2019
Thursday, July 18: Dinosaur Night! The first 1,000 fans to attend this game will receive a Timber Rattlers safari hat. There will be a dinosaur, a baby triceratops or three, some dinosaur hatchlings, and the Jurassic Park Jeeps for you to see and your chance to dig for fossils on the beach at the ballpark
Sunday, July 21 & Monday, July 22: Curious George
August 2019
Friday, August 2: Minion Night! Minions will be at the ballpark! Run the bases and fireworks after the game.
Saturday, August 3: Princess Night #2!
Saturday, August 10: Fang's 25th Birthday! Arrive early to catch Fang, his evil twin Gnaf, Whiffer, and all their mascot buddies as they play in a pre-game game of kickball! Kids run the bases and fireworks after the game.
Monday, August 12: Kids Rock the Ballpark! Kids Zone inflatables are free, kids under 12 years old eat free, and don't miss a performance from the Appleton Rock School. Bike helmet giveaway before the game!
Wednesday, August 14: Fortnite Night! V-Bucks giveaway, characters, and Slurp Juice!
Friday, August 16: Superhero Night with Iron Man! 
Friday, August 23: Angry Birds Appearance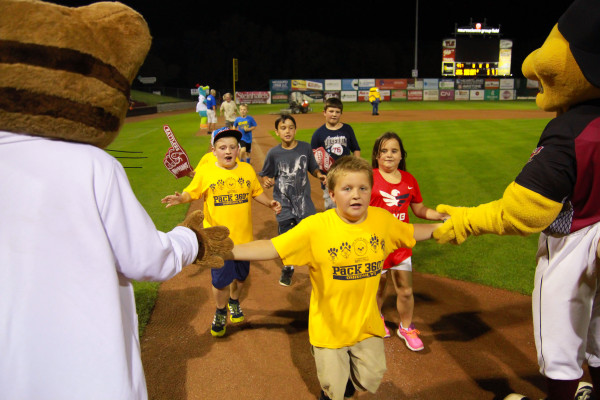 Daily Promotions
BREWER

SUNDAY

: Play catch on the field pre-game!  Meet the team at the post-game player autograph session! And the team will be wearing Brewer themed uniforms during the game!
MONDAY: purchase any Qdoba entrée on any Monday at Appleton, Neenah, or Oshkosh locations and receive a free Monday game ticket!

WEDNESDAY

: Bang for your Buck!  $1 Hot Dogs, $1 Sodas, $1 Beers!
FRIDAYS:

Kids run the bases after the game!
Post Game Fireworks!

SATURDAY

FAMILY NIGHTS:

Kids Run the Bases post-game
Post Game Fireworks!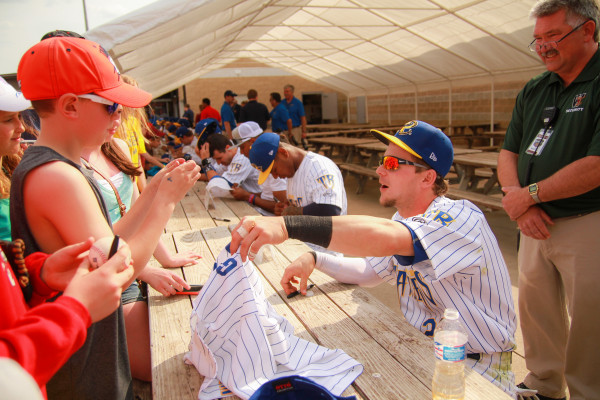 About the Wisconsin Timber Rattlers
The Wisconsin Timber Rattlers are part of a long tradition. This tradition of Appleton Professional Baseball dates back to 1891. The franchise began as the Fox Cities Foxes in 1958 at Goodland Field. The Timber Rattlers were born in 1995 when they moved into Fox Cities Stadium. In 2009, they became the Midwest League affiliate of the Milwaukee Brewers.
The TRats season is also filled with fun theme nights and special days! Some of the most popular family nights include: Superheroes, Princesses, Legos, Halloween in June, Christmas in July, Harry Potter and more.
For a complete list and dates, visit 2019 Timber Rattlers Family Nights & Special Guests
Individual game tickets for the 2018 season are on sale now!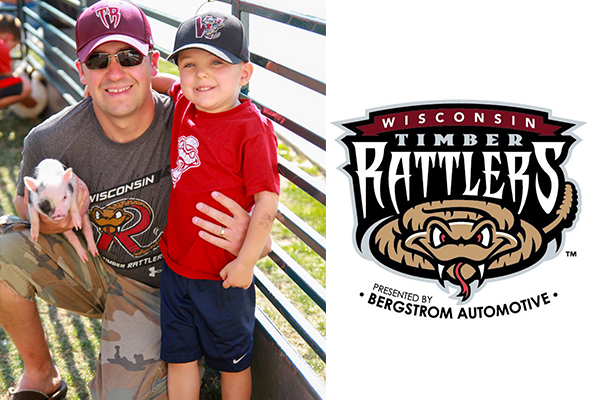 More Information
Wisconsin Timber Rattlers
2400 N Casaloma Dr, Appleton, Wisconsin 54913(920)733-4152