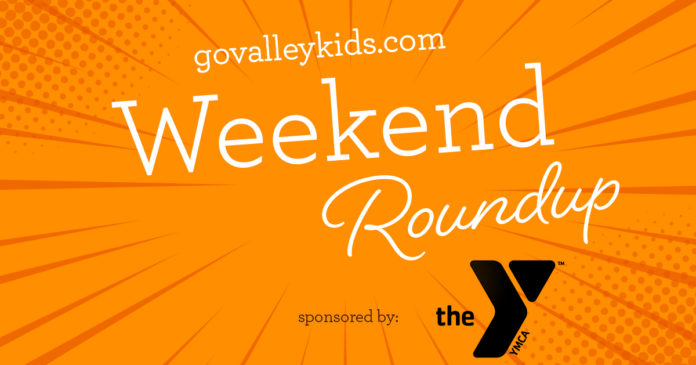 Looking for things to do this weekend with your family in Northeast Wisconsin?
We are excited to share this round-up of free or cheap things to do this weekend in our Weekend Top Picks. For even more events and activities, check out our calendar. 
Wednesday, August 15, 2018
Friday, August 17, 2018
| Time | Event |
| --- | --- |
| 3:30 pm - 6:00 pm | Creative Kids, Houdini Plaza, Appleton, Wisconsin |
| 5:00 pm | Art on the Town, Downtown Appleton, Appleton, WI |
| 6:00 pm - 11:30 pm | World's largest FREAK SHOW at The Q & Z Expo Center, The Q & Z Expo Center, Ringle , WI |
| 7:30 pm - 10:30 pm | Cinema at the Cemetery - Hocus Pocus, Fort Howard Memorial Park, Green Bay , WI |
Saturday, August 18, 2018
| Time | Event |
| --- | --- |
| 1:00 pm - 3:00 pm | Carolyn's Cave Tour, Ledge View Nature Center, Chilton, WI |
| 2:00 pm - 10:30 pm | Sherwood's 50th Celebration, Wanick Choute Park, United States, WI |
| 5:00 pm - 9:00 pm | RiverHeath Summer Concert Series, River Health Community, Appleton , WI |
| 5:00 pm | Zombie Apocalypse Paintball, Annie's Campground, Gresham, WI |
Sunday, August 19, 2018
This round-up of weekend events and outings is made possible by our events calendar, which includes activities from other organizations. Some errors and changes occur. Use common sense.
Thanks to The YMCA of the Fox Cities for sponsoring our Weekend Roundup this week! 
Interested in sponsoring our Weekend Roundup? Email govalleykids@gmail.com for more info!
Want to get these things to do delivered to your inbox so you don't miss anything? Sign up for our newsletter here!
Be in the know! Join our newsletter list, just enter your email below and choose which emails you'd like in your inbox.
Weekend Roundup – Go Valley Kids picks the best things happening each weekend and sends them to your inbox every Thursday before it is published on our website.
Monthly Updates – Don't miss new stories, announcements and special giveaways! We will send you an email once a month.
GVK Partners – Are you a local business or non profit? We will send you our monthly newsletter for new sponsorship opportunities, marketing tips and ideas.
Summer Fun Guide – Things to Do ideas in your inbox all summer long. Monday through Friday, Memorial Day to Labor Day.
Subscribe to our mailing list