Thank you to our ThedaCare Provider partner for your tips and suggestions for eating healthy and being active!
One of five youngsters in the United States is obese, according to the Centers for Disease Control and Prevention (CDC). That doesn't bode well for their long-term heart health as habits started in childhood often carry over into our adult lives.
"It's important we get our kids off to a good start in life," said Jennifer Szmanda, DO, a pediatrician at ThedaCare Physicians Pediatrics-Neenah. "I like to focus on talking about eating healthy foods and getting exercise."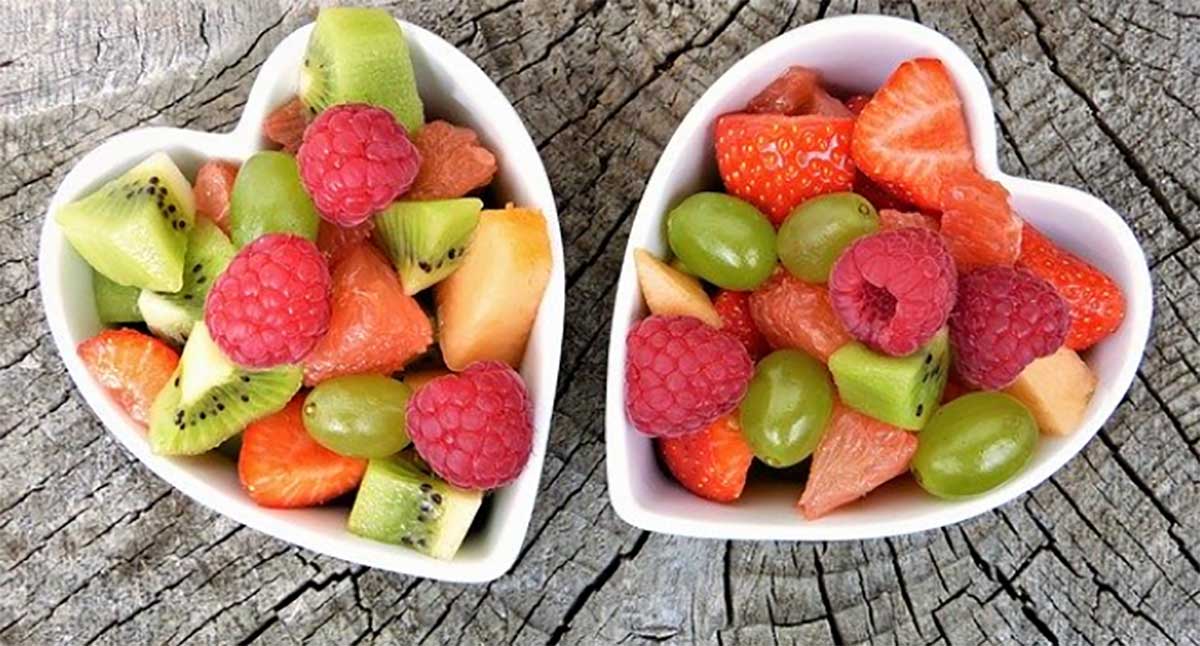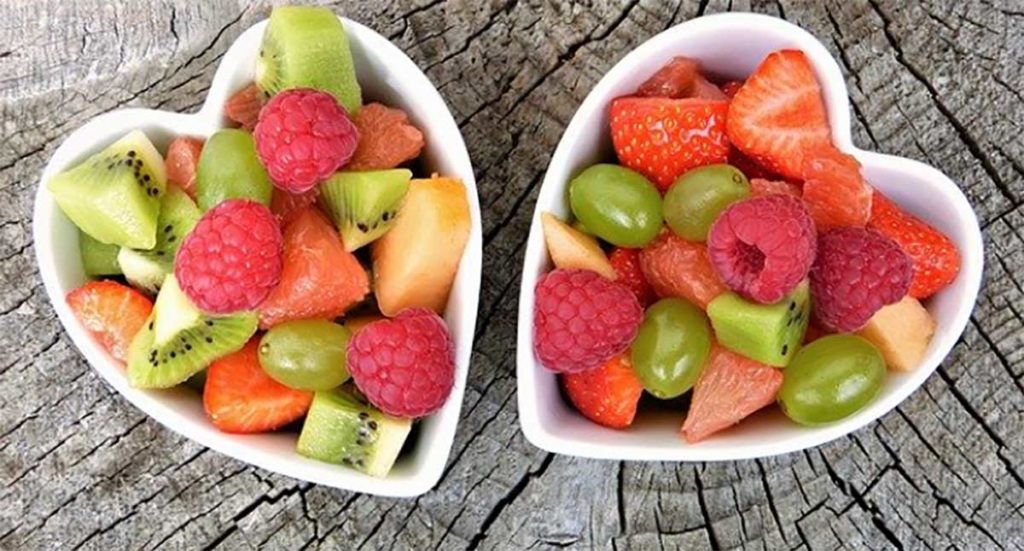 Eat Fruits & Vegetables
Dr. Szmanda said healthy eating means enjoying lots of fruits and vegetables as well as appropriate portions of meat and drinking milk and water.
"Save sugary treats and drinks for special occasions," she said. "It's not like kids can never have a cookie – that would be terrible if I told them that. Enjoying everything in moderation is the best way to eat."
Heart Pumping Activities
She adds that exercise doesn't necessarily mean doing specific exercises.
"By exercise, I really mean activity," she said. "Anything that gets our hearts pumping faster is good. Play, for kids, is the best way for them to be active. They have fun and they don't realize they're exercising."
She recommends activities like playing in the snow in the wintertime or playing an active game in the basement if it's too cold to be outdoors.
"Turn the music on and have a dance party indoors, with everyone in the family moving," she suggested. "That's a great way to get our hearts beating faster."
Another option is to visit the Go Valley Kids website to learn about indoor/outdoor activities happening in the Fox Valley each week. "The Go Valley Kids website does a great job of giving parents ideas of things to do with their kids every week," she observed.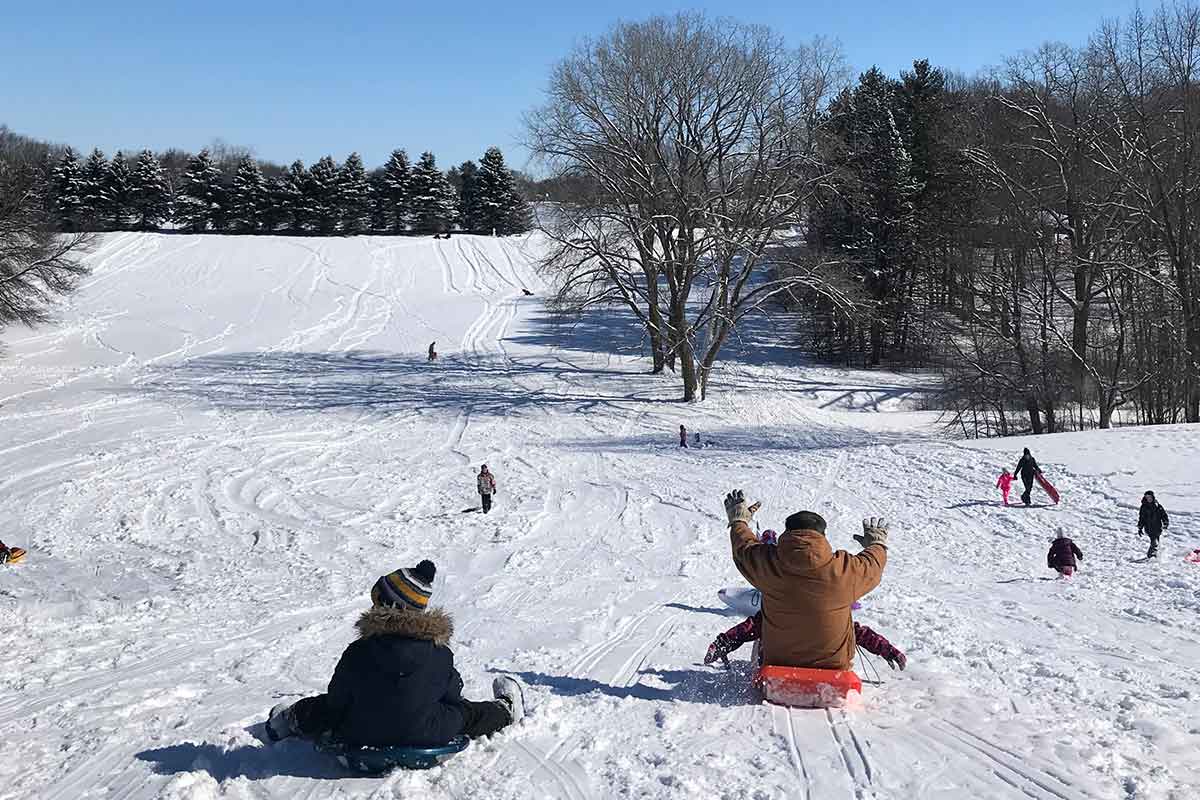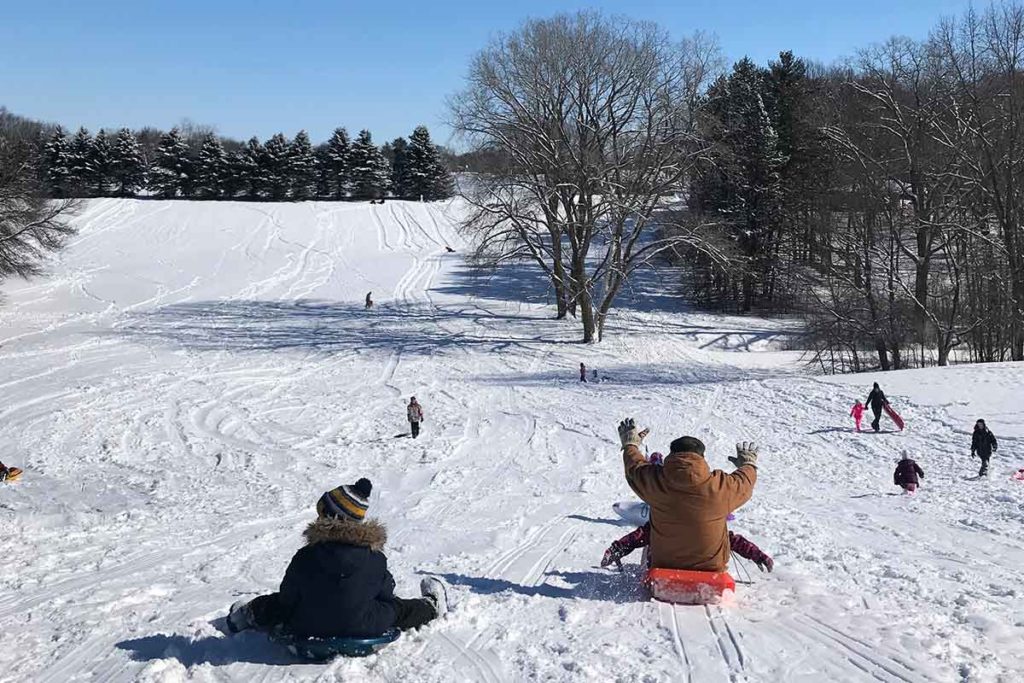 5-2-1-0
Dr. Szmanda recommends the 5-2-1-0 daily lifestyle approach for kids, endorsed by the American Academy of Pediatrics.
The 5-2-1-0 approach breaks down to:
5 servings of fruits and vegetables every day
2 hours or less of screen time (computer, tablet and TV combined)
1 hour of physical activity daily that gets one's heart pumping
0 sugary treats or drinks, except for special occasions
"The 5-2-1-0 approach is an easy way for parents and kids to visualize or understand what a healthy lifestyle looks like," Dr. Szmanda said. "It makes thinking about what we need to do easier."
Dr. Szmanda also recommends helping children find a sport they enjoy, especially one they can enjoy into adulthood.
Model Good Eating Habits
When it comes to healthy eating, Dr. Szmanda said it is most important that parents model good eating habits.
"If parents are interested in being healthy, eating healthy meals and being active, then it's easier to teach those habits to kids," she said. "If a parent says, 'I don't like vegetables,' chances are the kids aren't going to be interested in eating vegetables either. It's good to have the whole family on board with a healthy lifestyle so kids aren't singled out to behave differently than their parents. Sitting down to a healthy family meal shows kids the importance of eating healthy."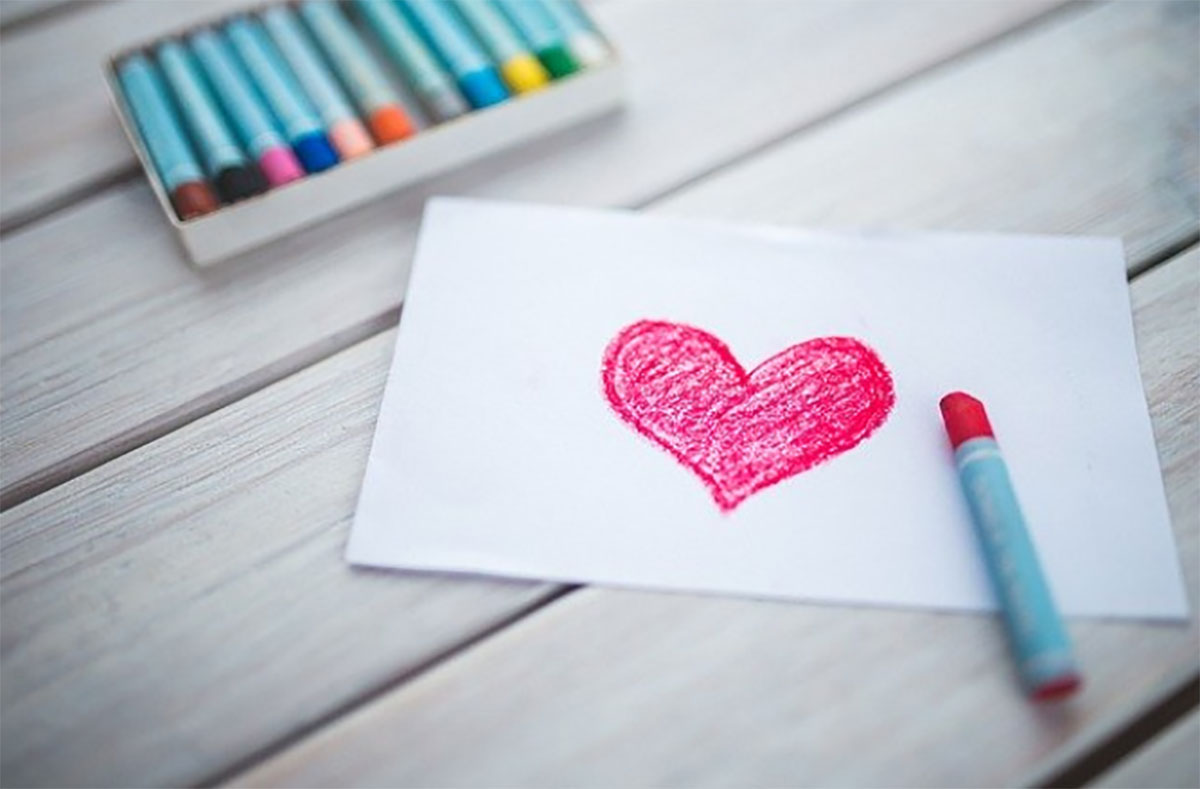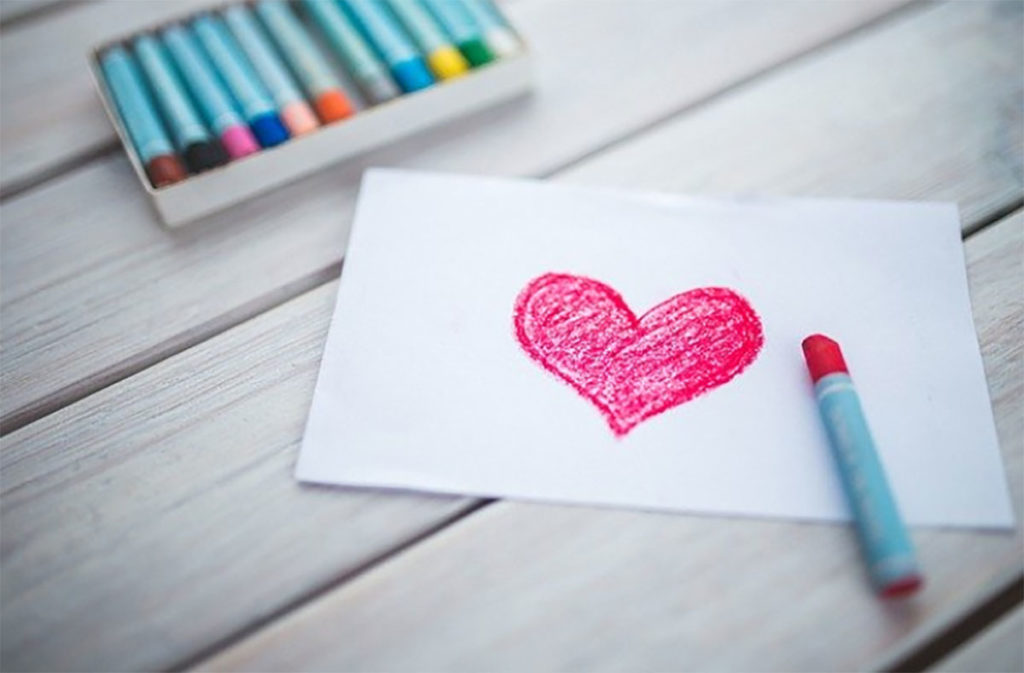 Involve Kids in Grocery Shopping & Cooking
Dr. Szmanda recommends involving kids in grocery shopping and making meals as another way of teaching them heart healthy eating habits.
"Helping with cooking is another way to teach kids the importance of healthy eating," she said. "It can be fun to make meals at home; that's a great opportunity to build a bond and teach kids about healthy foods. Likewise, take your kids to the grocery store and let them help pick out healthy foods. Have a scavenger hunt to find red or green fruits or vegetables and talk about why they're healthy. Kids are more likely to eat foods they have helped pick out."
Testing Cholesterol Levels for Ages 9-11
Dr. Szmanda noted the American Academy of Pediatrics is now recommending children between the ages of 9 to 11 be tested for cholesterol levels.
"With these tests, we're looking to identify youth who may have a familial form of high cholesterol, which can cause complications such as heart attacks or strokes as early in life as in their 30s," she explained. "If there's a family history of heart disease, it's important to identify those who may be at risk early in life so we can find ways to intervene to prevent future problems."
She suggested that if a family has a significant history of heart health problems, parents shouldn't hesitate to ask to have their child tested.
Talk About it!
Overall Dr. Szmanda said she likes to talk with kids about growing up to be healthy and strong.
"I focus on talking about growing up to be a healthy person," she said. "Kids know what healthy means; they've learned about it at school. From there, it's just important that other adults in their lives model healthy behaviors. That's the best way to get kids off to a good start. A healthy diet and lifestyle can help every child reduce their heart disease risk."


---
ThedaCare and Go Valley Kids are teaming up in 2020 to help families be healthier, more active and enjoy Northeast and Central Wisconsin.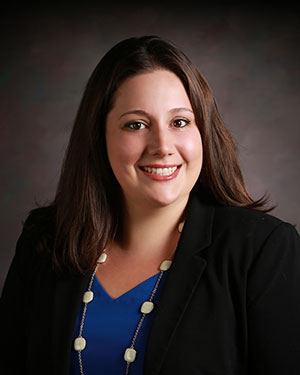 Meet the Author – Jennifer Szmanda, DO
I love taking care of kids and enjoy the challenge of explaining things in ways kids can understand while making doctor's visits more fun and less scary. Getting to know patients and their families, watching kids grow up, and seeing them become big brothers or sisters is always rewarding.
My favorite responsibility is helping new parents. Having your first baby is sometimes scary. My job is to provide not only guidance, but lots of reassurance as a stable resource and a familiar face. Seeing babies grow and learn new things and watching their parents become masters in the art of parenting is very gratifying.
Pediatric obesity is another interest. I approach it in ways that kids can feel empowered to make healthy food choices and find fun ways to be active. Likewise, caring for adolescents also appeals to my greater calling, helping them overcome their struggles with anxiety, depression, puberty, menstrual problems, and acne.
---
About ThedaCare
For more than 110 years, ThedaCare® has been committed to improving the health of the communities it serves in Northeast and Central Wisconsin. The organization delivers care to a community of more than 600,000 residents in 18 counties and employs more than 7,000 healthcare professionals. ThedaCare has 180 locations including seven hospitals located in Appleton, Neenah, Berlin, New London, Shawano, Waupaca and Wild Rose. ThedaCare is the first in Wisconsin to be a Mayo Clinic Care Network Member, giving our specialists the ability to consult with Mayo Clinic experts on a patient's care. ThedaCare is a not-for-profit healthcare organization with a level II trauma center, comprehensive cancer treatment, stroke and cardiac programs as well as a foundation dedicated to community service.
For more information, visit www.thedacare.org or follow ThedaCare on Facebook and Twitter.