Its hard to believe that its already March. I'm not complaining, I am more than ready for warmer temperatures and Spring! This issue I am excited to introduce you to a new collaboration with a very talented storyteller and photographer. We are excited about a new series we introduced in this latest issue, Inspiring Parents by Veronika Richardson. Meet Shannon Wyman Kenevan, a local husband, father, and activist.
You'll also find handy list of indoor play areas, where to find the Easter bunny, fun lunchbox notes and more. Make sure to get out and find an issue before they are all gone!
– Amanda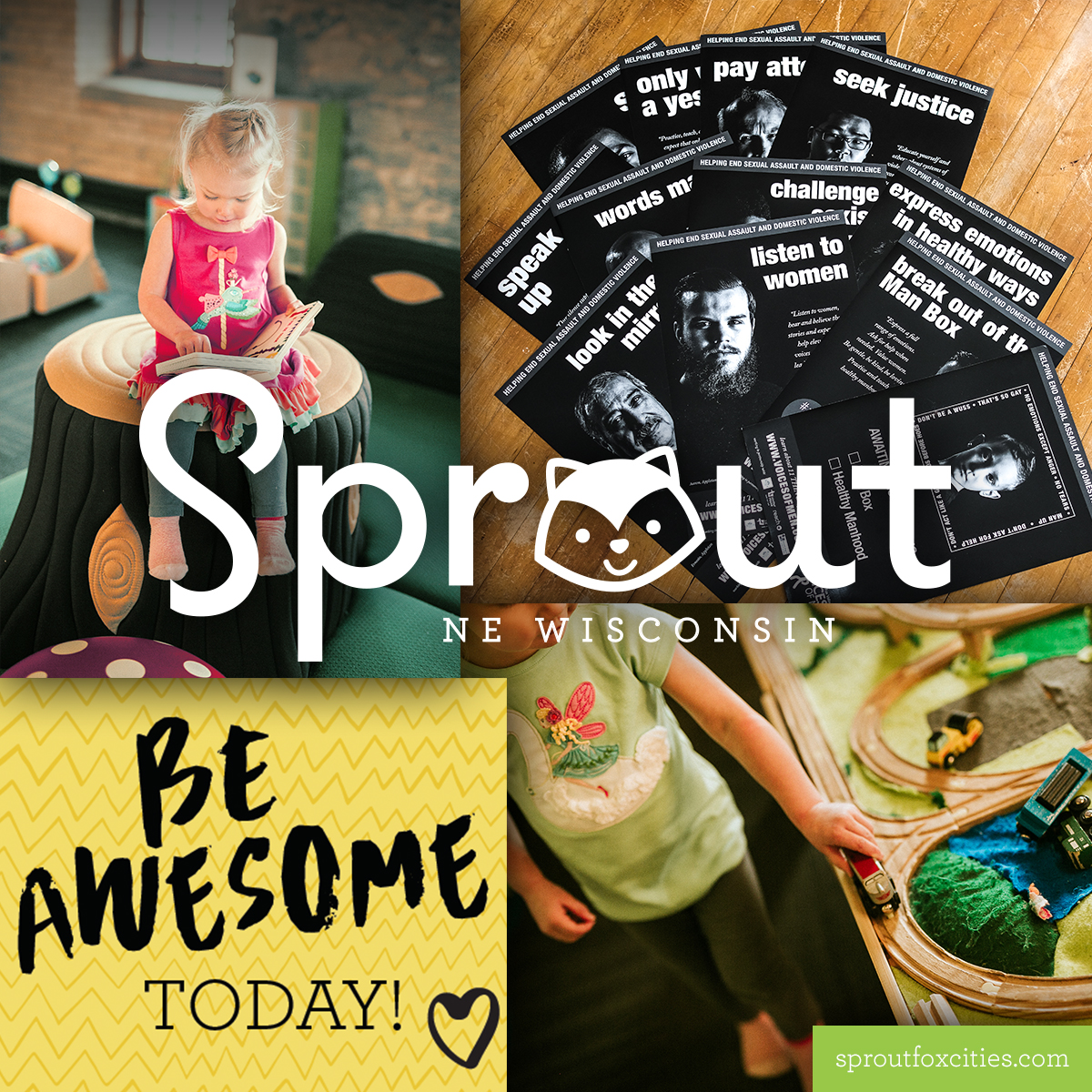 Where to find Sprout Fox Cities magazine?
Here are some of the places you can find the latest magazine. If you have trouble finding a copy near you, email us at govalleykids@gmail.com.
Menasha
Festival Foods, 1355 Oneida St, Menasha
Lemon Loves Lime, 192 Main St, Downtown Menasha
The Daily Grind,204 Main St, Downtown Menasha
Neenah
Festival Foods, 647 S Green Bay Rd, Neenah
Mc Donalds, 705 S. Green Bay Rd., Neenah
Downtown Neenah Plaza, Downtown Neenah
Neenah Public Library, 240 E Wisconsin Ave, Neenah
Neenah YMCA, 110 W North Water St, Neenah
Oshkosh
Festival Foods, 2415 Westowne Ave., Oshkosh
Kaukauna
Mc Donalds, 401 Lawe St. (Hwy 55), Kaukauna
Kaukauna Public Library, 207 Thilmany Rd #200, Kaukauna
Appleton
Festival Foods, 3195 Van Roy Rd, Appleton
Blue Moon Emporium, 227 E College Ave, Downtown Appleton
Building for Kids, 100 W College Ave, Downtown Appleton
Crazy Sweet, 201 W College Ave, Downtown Appleton
Downtown Appleton YMCA, 218 E Lawrence St, Appleton
Badger Sports Park, 3600 E Evergreen Dr, Appleton
Copper Rock, 1835 E Edgewood Dr # 108, Appleton
Apple Creek YMCA, 2851 E Apple Creek Rd, Appleton
McDonnalds,700 W Northland Ave, Appleton
Festival Foods,1200 W Northland Ave, Appleton
The Learning Shop, 4705 W College Ave, Appleton
Heart of the Valley YMCA, 225 W Kennedy Ave, Kimberly
Greenville
Fox West YMCA, W6931 School Rd, Greenville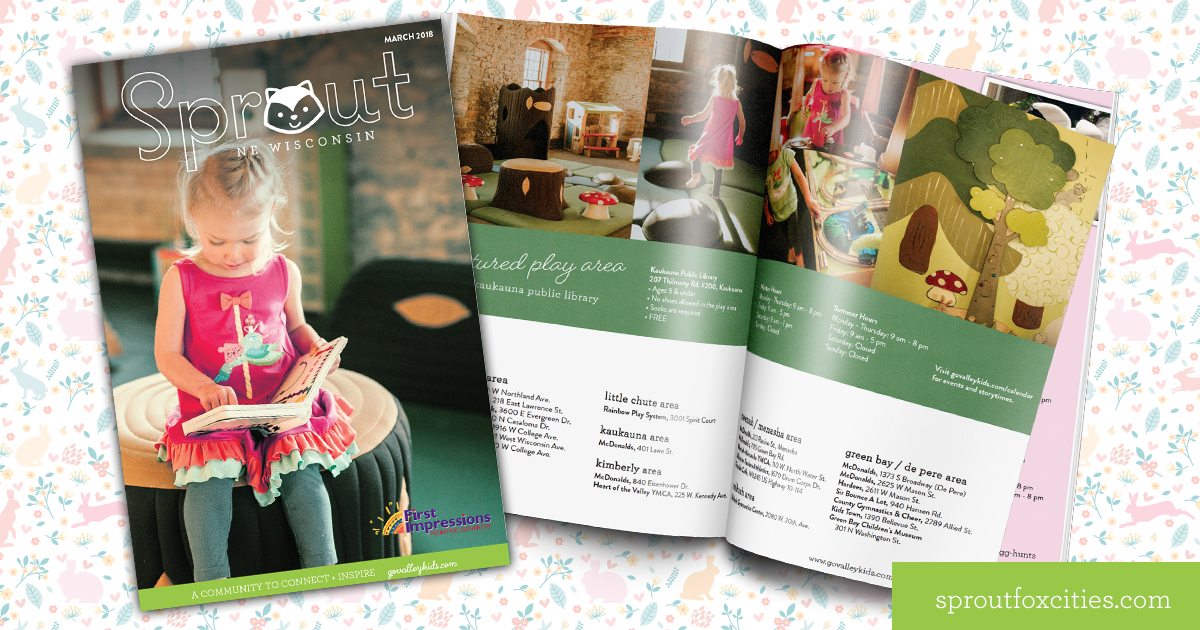 Special Thanks!

Special thanks to all of our advertisers and contributors that brought this edition to life!
Liz Schultz, Chief Editor
Casey Hurley, Photographer
Veronika Richardson, Writer & Photographer
Jean Flunker, Editor
Luis Chavez, Distributor
Home Subscription
Interested in getting Sprout delivered right to your home? We will send you 10 issues for just $25. Fill out an order form here.
Advertising
Consider affordable advertising with Sprout Fox Cities – the area's only family and parenting focused community magazine featuring events, dining, non-profits, and shopping in the Fox Cities. For information and rates on advertising email govalleykids@gmail.com.
About Sprout Fox Cities
Sprout Fox Cities is a locally, family-owned magazine that publishes local stories, connects local shops with the community, promotes family events, and focuses on life and fun in the Fox Cities!
For more information visit: sproutfoxcities.com