Weeknights can be rough. Particularly in the dead of winter in Northeast Wisconsin. Badger Sports Park has specials every night of the week to let you shake things up, have a little family fun, and eat some of the best pizza around. All nearby and at seriously budget-friendly prices.
Take the night off from the kitchen. Give the kids some things to do to run off some of that winter in Wisconsin energy. Soak up some free wi-fi, maybe tag your kids with a laser, or just finally read that magazine article without having to stop to referee an argument. Easy bedtime practically guaranteed. Everyone wins.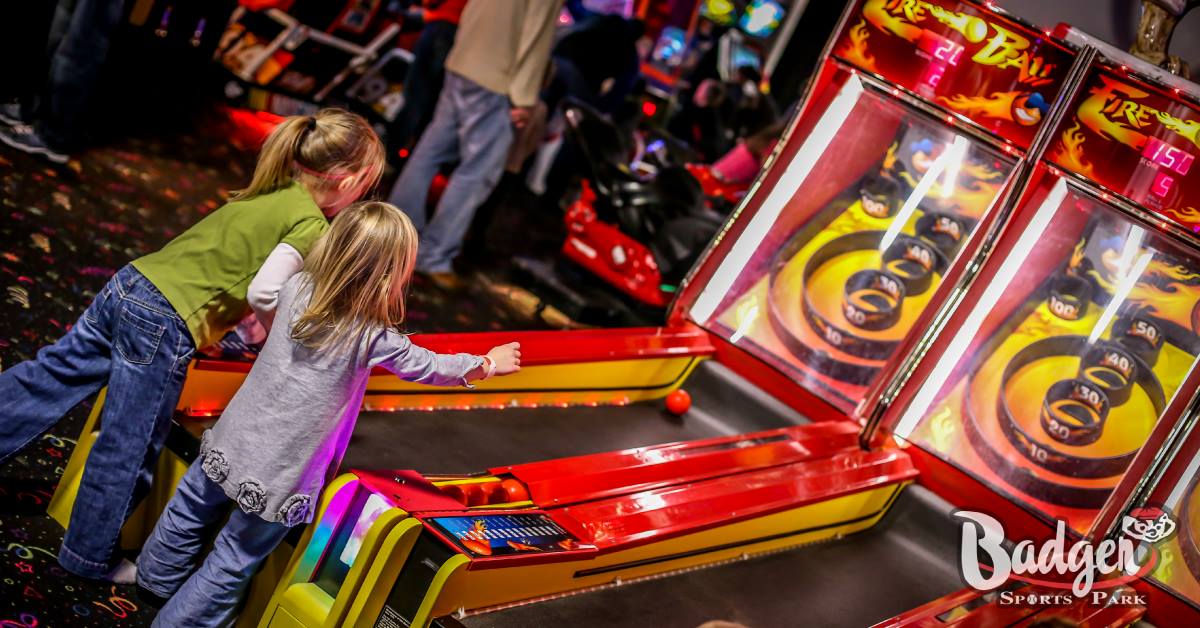 Monday and Tuesday deals!
$5 for a one-topping 16″ pizza
$5 UNLIMITED Inflatables!
$5 for 30 minutes of Laser Tag
All deals last from 4pm-close every Monday and Tuesday!
Wednesday Deal
1/2 Price Games – Applies to every game!
Winter Hours
Mon-Thurs 11am-9pm
Friday 11am-10pm
Saturday 10am-10pm
Sunday 10am -10pm
Summer Hours
(Memorial Day to Labor Day)
Sun-Thurs 10am-10pm
Fri-Sat 10am-11pm
Badger Sports Park
3600 E Evergreen Dr
Appleton WI 54913
phone: 920-830-6900
badgersportspark.com
Check our calendar for other fun things to do and specials from our sponsors!