If you're looking for safe and engaging family activities to add something new and exciting to your day, check out what the Building for Kids Children's Museum has to offer. The BFK has pivoted to be able to still provide meaningful and fun experiences for families, while also prioritizing the health and safety of the community.
Whether you're looking to get out of the house or do something fun at home, the Building for Kids has tons of options. You can participate in a socially-distant program inside the museum or outside across the street in Houdini Plaza. At-home family activity kits give you the opportunity to engage from your own home with fun themes for all ages.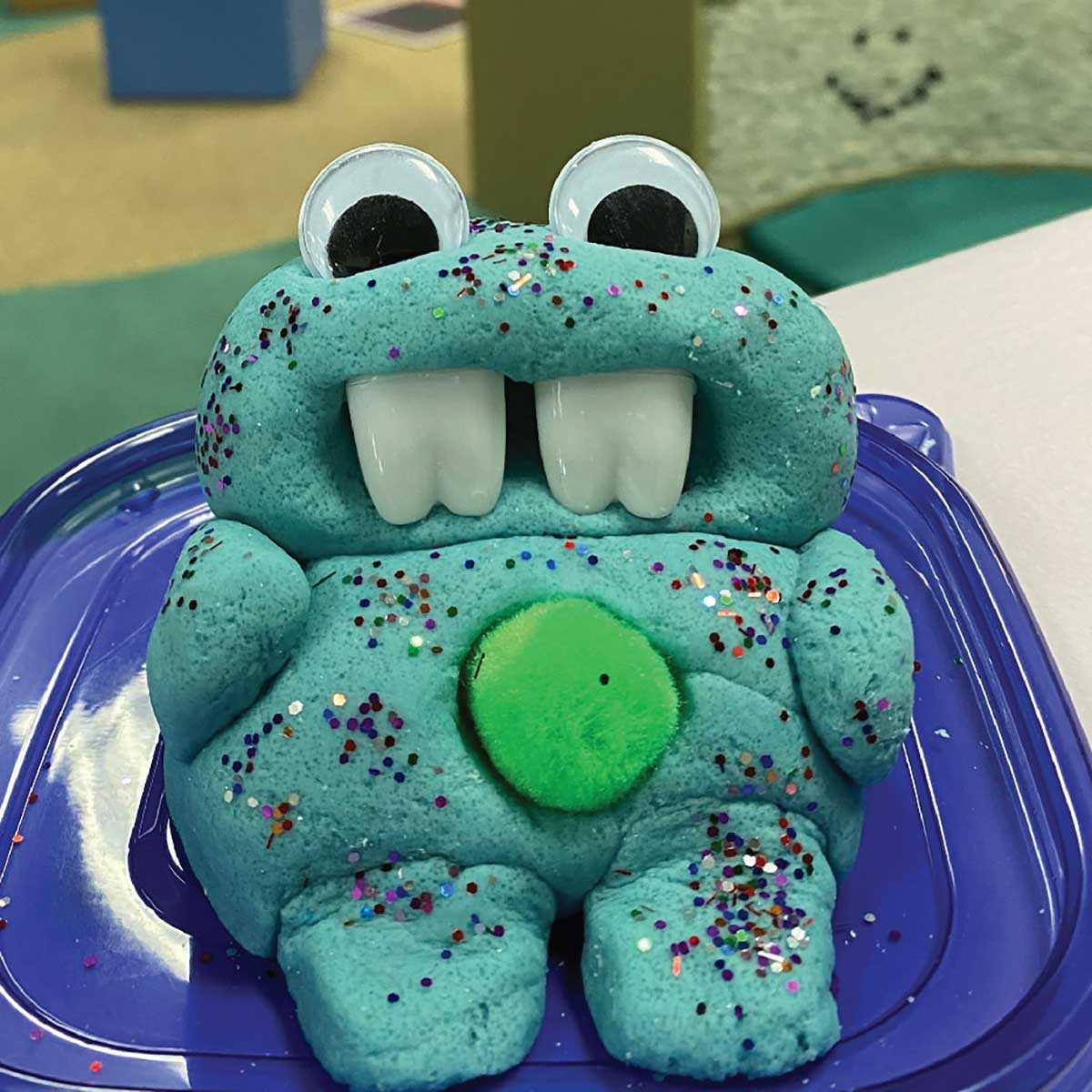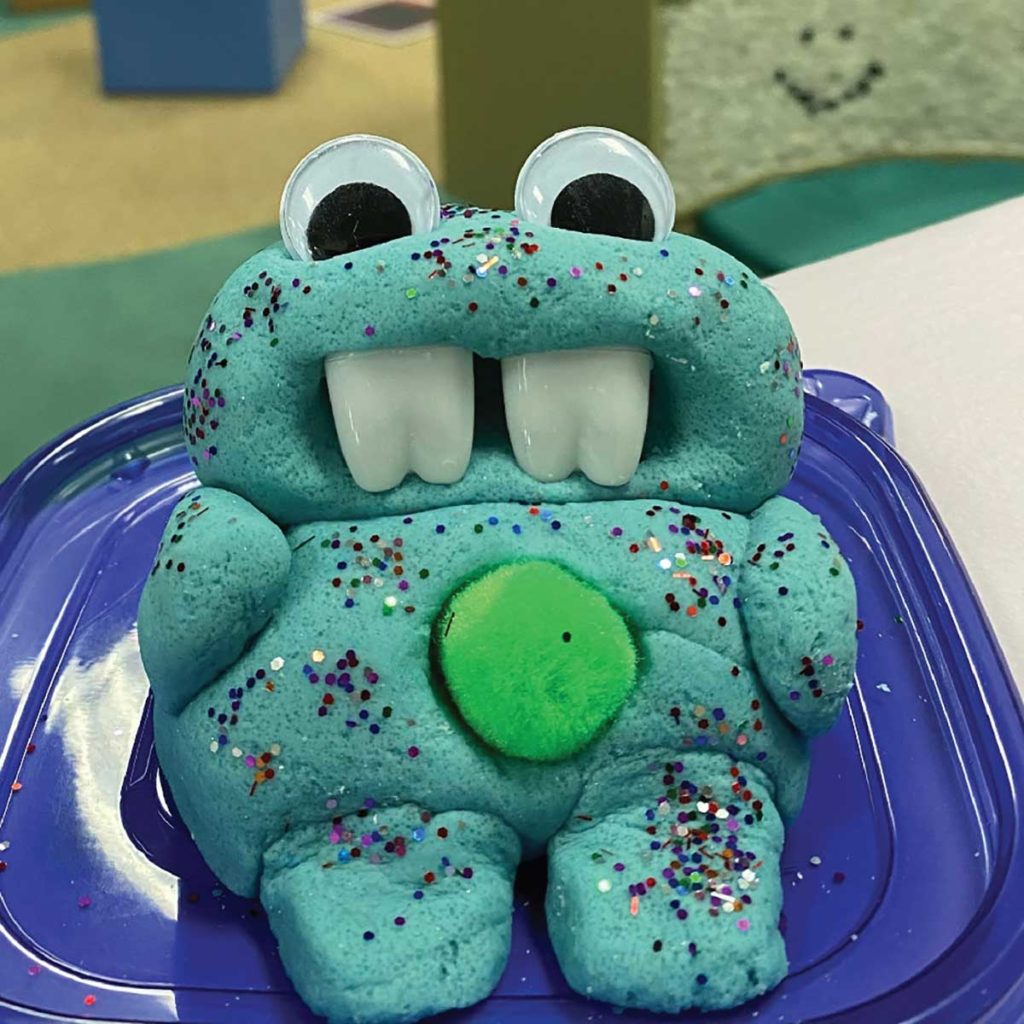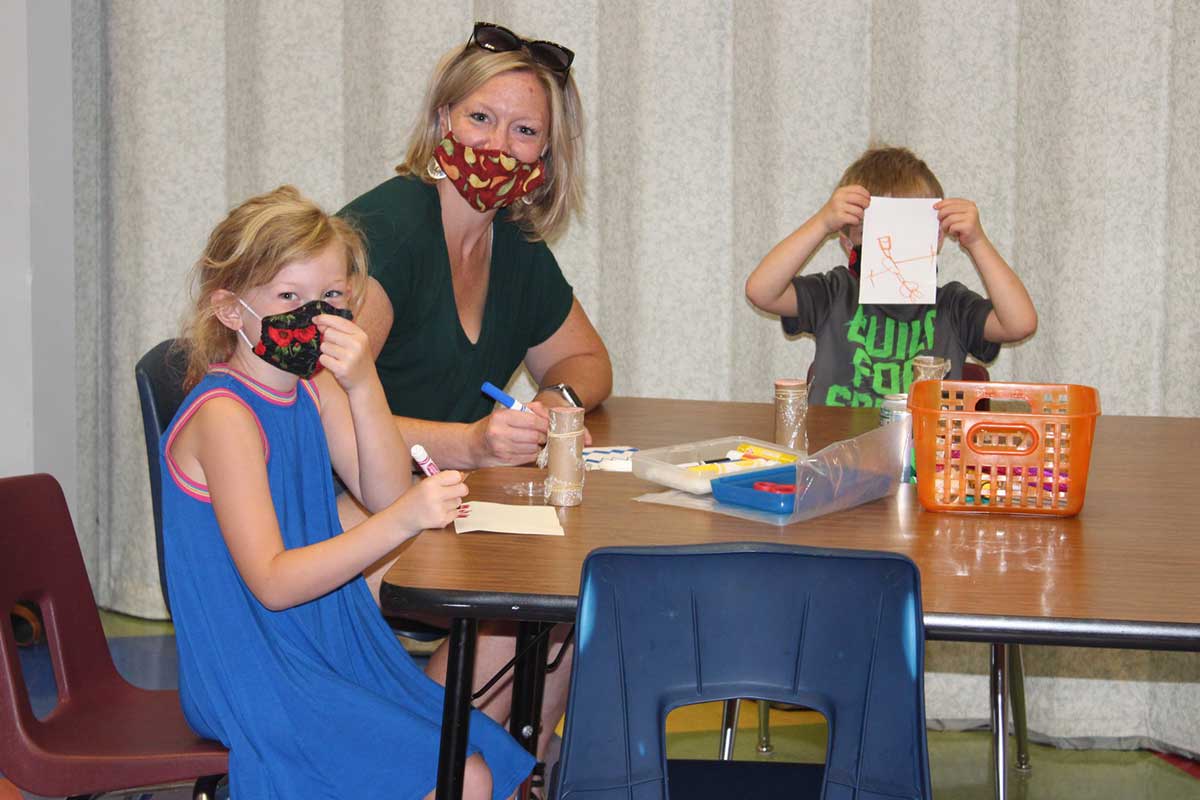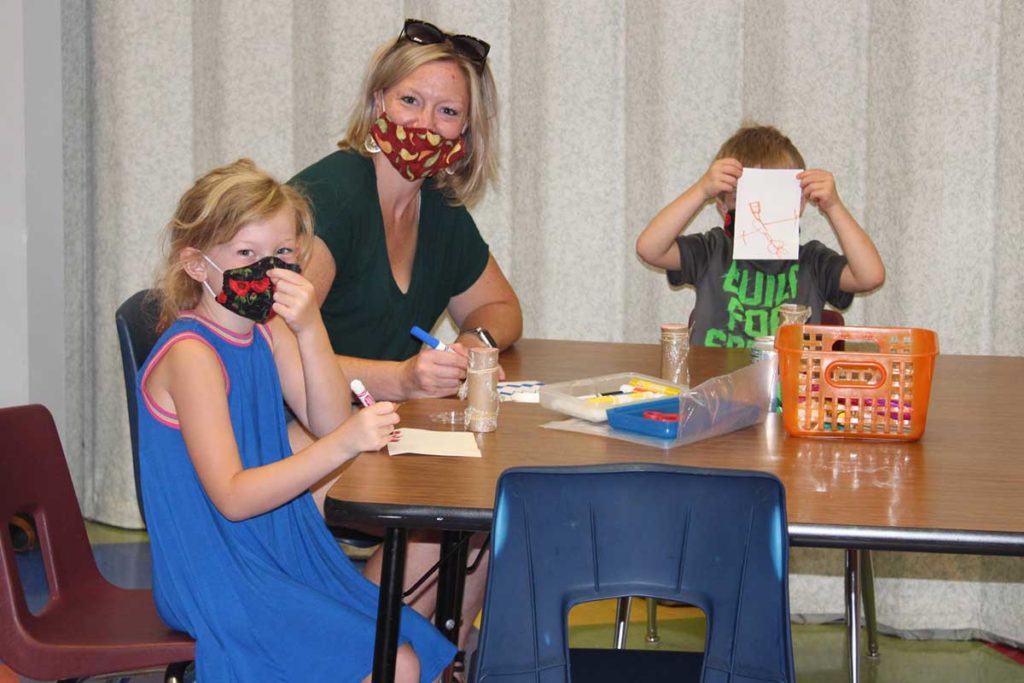 Small Group In-Person Programs
The Building for Kids is offering small group programs inside the museum and outside. These facilitated programs are designed for a small group of households to participate in from distanced workstations.
New programs are continually being added to the schedule, so there is always a new program to try. Program topics vary from STEM to art and from music to sensory activities and more. Some of these programs align with WI State Education standards; check the website to learn more about which programs align with what your at home learners are working on.
Registration Required
Masks Required for Indoor Programs Ages 3 & Up
Masks Encouraged for Outdoor Programs Ages 3 & Up
Ages: 2-10
Cost for Outdoor Programs: FREE for Everyone
Cost for Indoor Programs:

Members: FREE
Non-Members: $10per household
Programs (Current and Upcoming)
Play Dough Creations (Indoor) – Create our own play dough and build sculptures with it!
Bubble Lab: Bubble Wands (Outdoor) – Experiment with different objects to blow bubbles. Then design and build your own bubble wand!
Art of Collage (Indoor) – We'll look at different storybook artists and the ways they use collage to help tell their stories. Then, we'll create our own masterpieces!
Mural Creation (Outdoor) – Murals are everywhere! Learn about this type of art and help us create a special mural together.
For an updated list of current and upcoming programs, click here: Small Group Programs.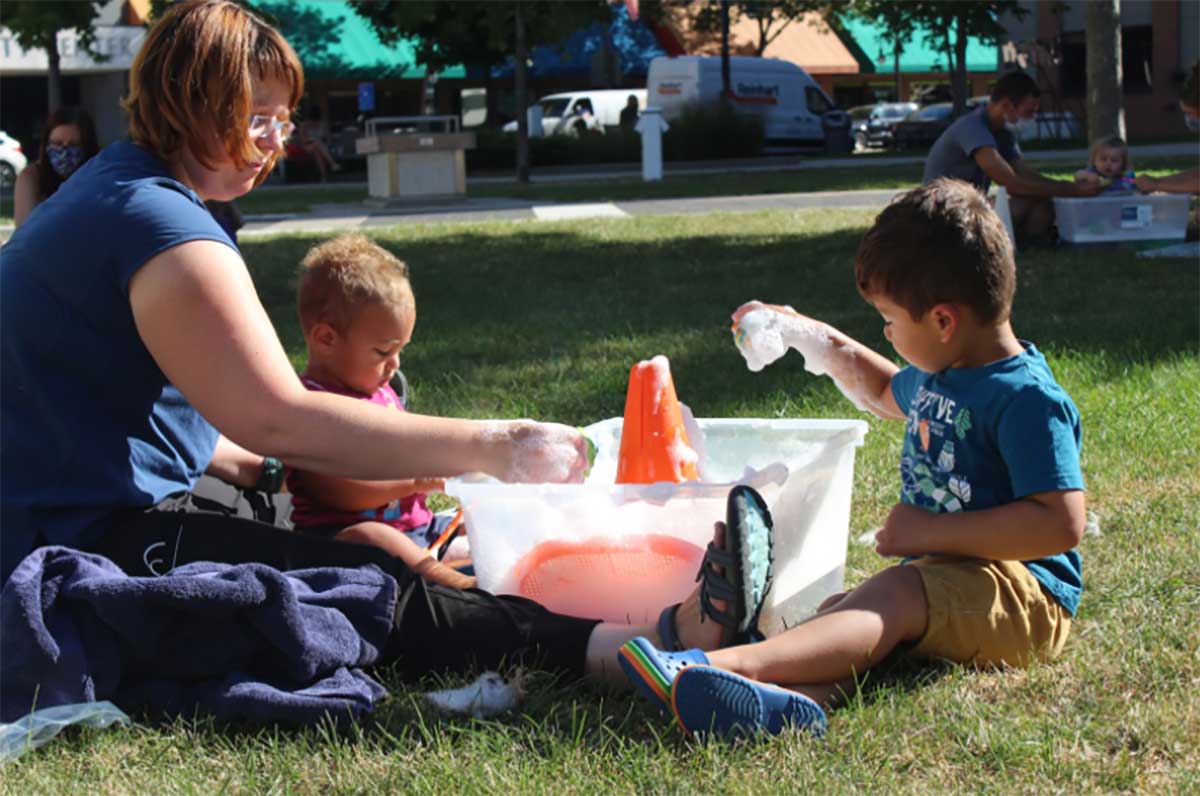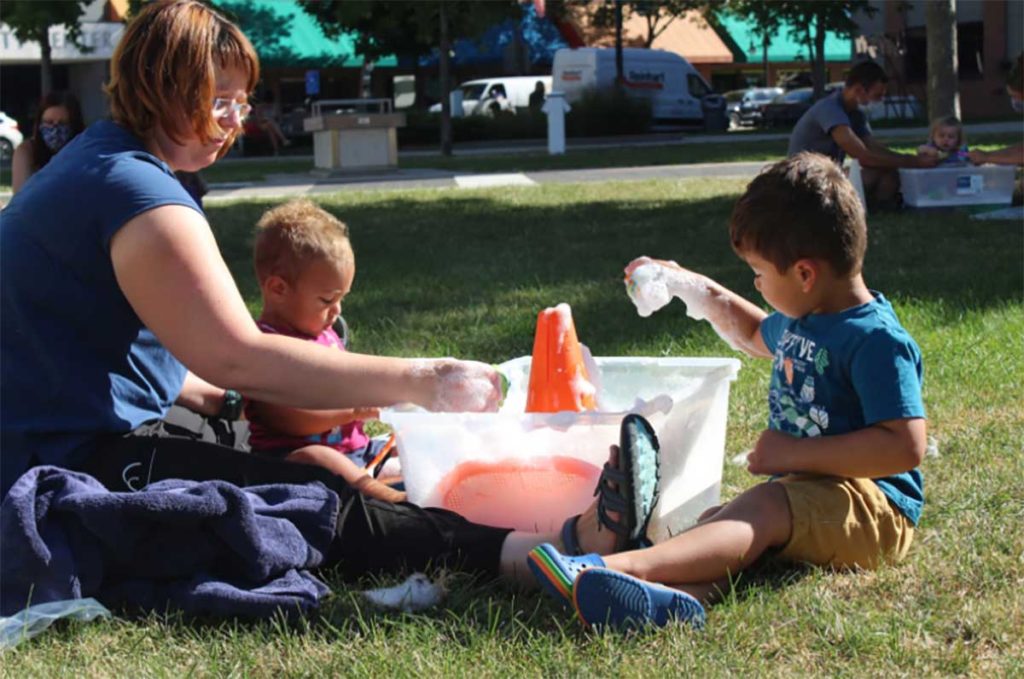 At Home Family Activity Kits – Contactless Pickup
You can also bring the BFK into your home with a BFK At Home Family Activity Kit. Each kit contains the materials and instructions for four separate projects with modifications for different age groups. Additionally, each project within the kit has a focus on STEM, Art, Storytelling, or Community Engagement.
Registration Required
Pickup: Curbside outside of the BFK

All registrants must sign up for and arrive within a 30 minute time window to pick up their family's kit.

Cost:

Members: FREE
Non-Members: $10 per kit
Current and Upcoming Family Activity Kits
The Incredible Letter "P" – Explore this versatile letter of the alphabet with pen pals, puppets, paper painting, and parachutes!
Garden Discoveries – So many beautiful things can be found, grown, and made from gardens! Discover butterflies, flowers, produce, and fresh pies in this special BFK garden!
Caring Creatures – It's a creature feature! Be creative and make your own winged creature, turn your hand into a bird puppet, learn about coding while making a crazy creature, and design and build a mask for a cuddly creature at home.
For an updated list of current and upcoming kits, click here: Pick-Up Activity Kits.
BFK At Home Virtual Programs
Additionally, the Building for Kids offers virtual programming that families can follow along with from home. All videos include fun and engaging activities that require only imagination or common household items.
Ways to Engage with Virtual Programming
Subscription Lists – To ensure your family is seeing the videos that you are most interested in, you can sign up for a BFK subscription list. These email lists allow families to receive targeted videos based on the ages of their children. Every week, they'll receive an email with an age-appropriate video activity to try at home.
Follow along on Facebook, Instagram, and YouTube – Every week the Building for Kids adds new video content to their social media pages, including pre-recorded activity videos and live Facebook collaborations. Activities range from making slime to children's songs to new painting techniques to try.
To sign up for a subscription list, click here!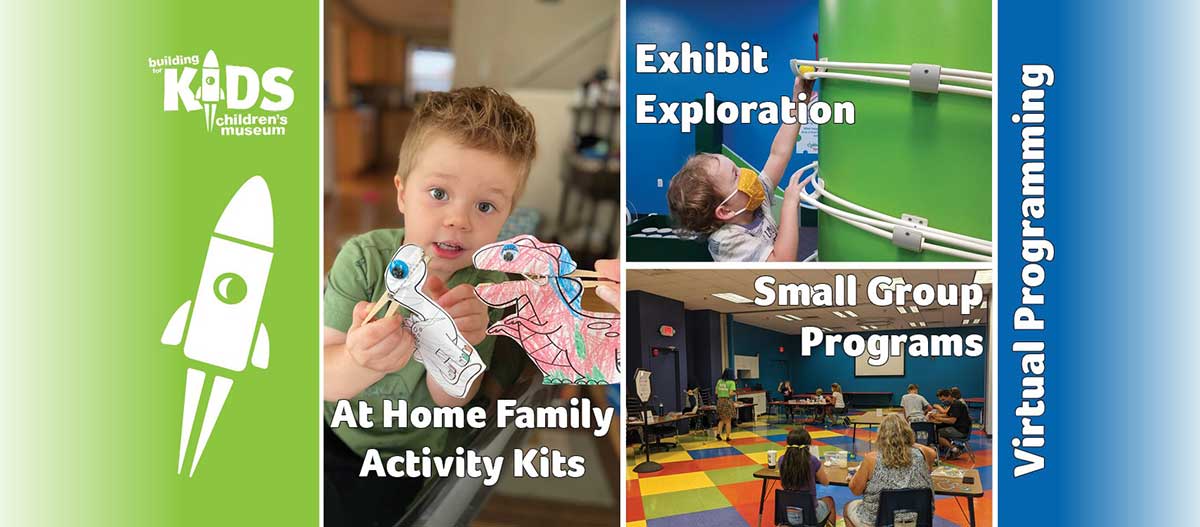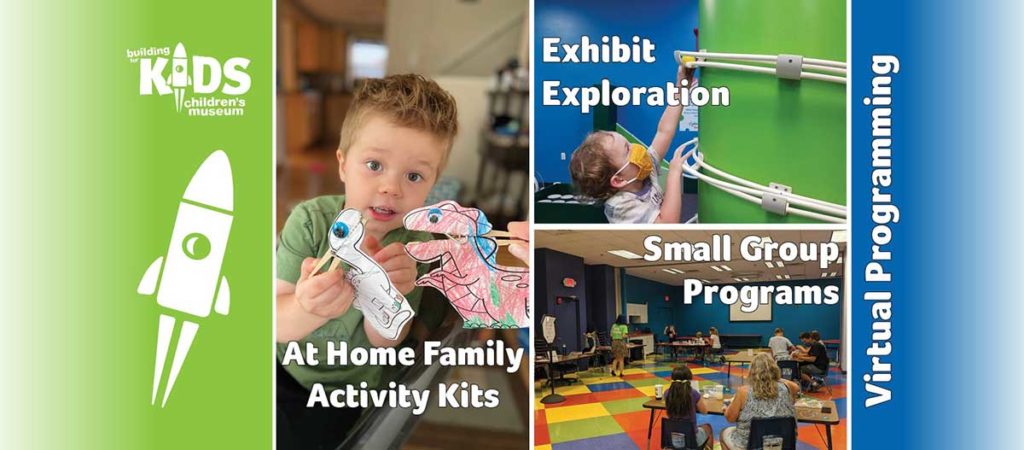 Building for Kids Children's Museum
For more information on our current offerings or to register for any of these opportunities, visit our website or give us a call.