Ope! Give the gift of home with a variety of Wisconsin-themed gifts, made right here in the Fox Valley. From tractor shaped cheeses to a state park map print and cow-centric Bingo game, there are many unique ideas for all the proud Cheeseheads on your holiday shopping list!
These gift ideas are a part of our Shop Local Series! To show our own love and support for small businesses, we encourage the community to shop local this holiday season. You will find unique gifts for everyone on your list and leave a lasting impact on the boutiques, shops, and businesses that are found in our wonderful community. Go Valley Kids is not compensated by local businesses on this list, we are providing the ideas as gifting inspiration!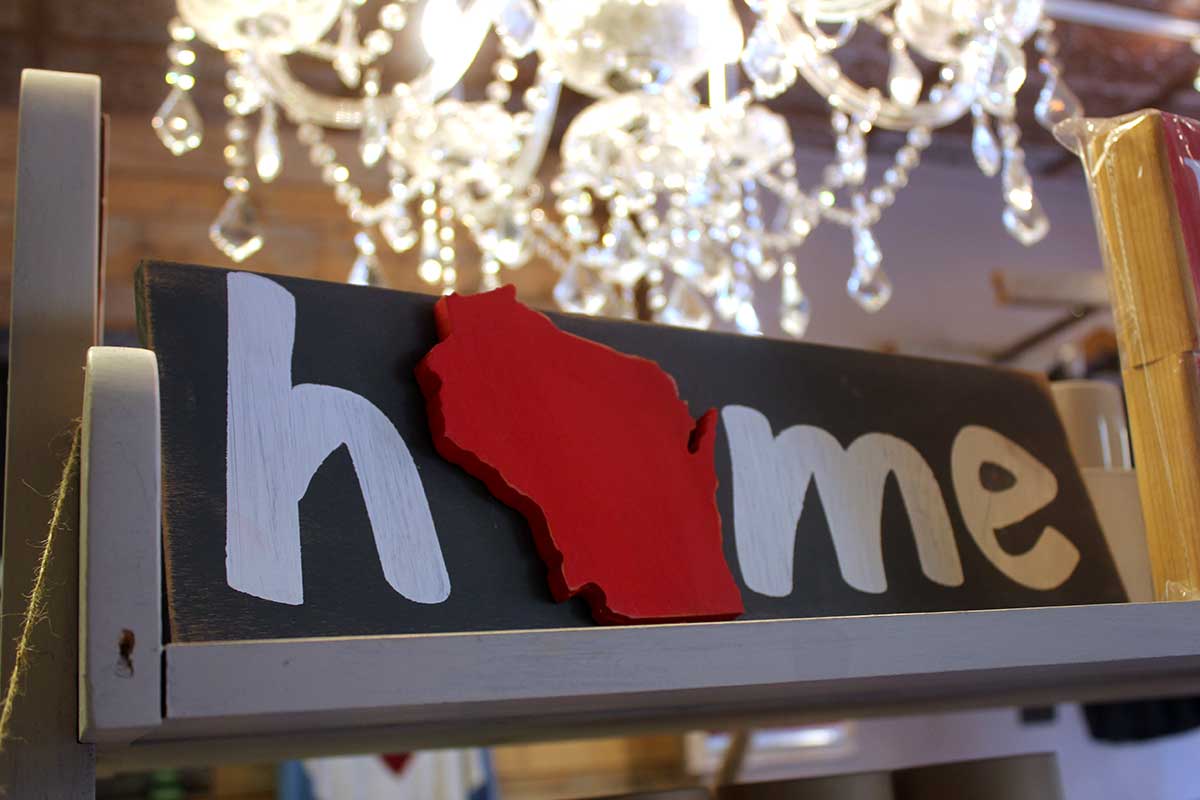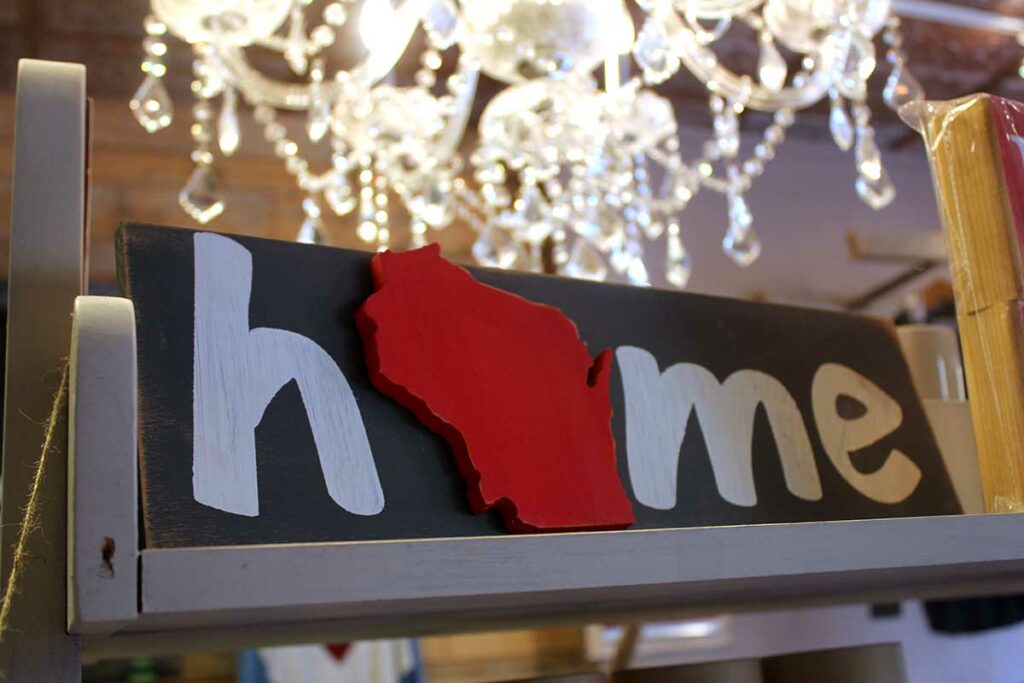 Wisconsin 'Home' Wood Sign from Hoot & Company
Proudly display your state at home with a gorgeous Wisconsin home sign! Handcrafted in Appleton, the 17.5inx5in sign makes a perfect addition to living rooms, dens, family rooms, and more and features a pop-out style state shape for an artsy multi-dimensional look.
Cow & Tractor Shaped Cheese from Lamers Dairy
There is nothing more fitting than creamy Wisconsin cheese, until you find cow and tractor shaped varieties! Lamers Dairy offers an impressive collection of cheeses, milks, mixes, and state-themed gifts. You can also purchase holiday gift boxes filled with goodies like cheeses, sausages, crackers, and more. Stop in to find the perfect gift for your favorite Wisconsite!
For those who love to hike and explore, a modern print of our state parks is a unique gift! The print is 11×17 map highlights all the forests and state parks, giving a visual of where you have been already and what is next on your family bucketlist!
Handcut Wisconsin Pendant from The Gift Itself
Consider a beautiful handcut Wisconsin pendant as a gift for a subtle but fashionable accessory! Made by owner Rachel Sowinski, the pendant features a cut out state shape in nickel silver and is finished with a steel chain. The shop also features many other unique creations and takes custom orders, too!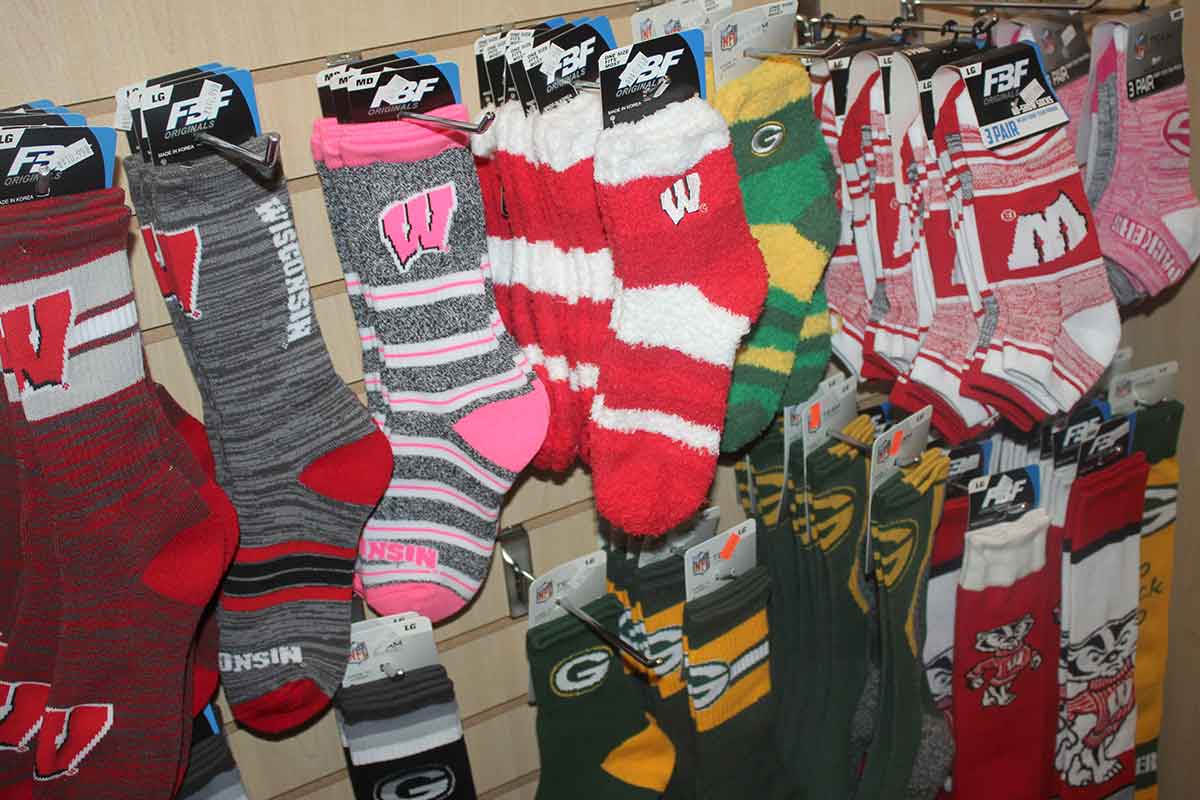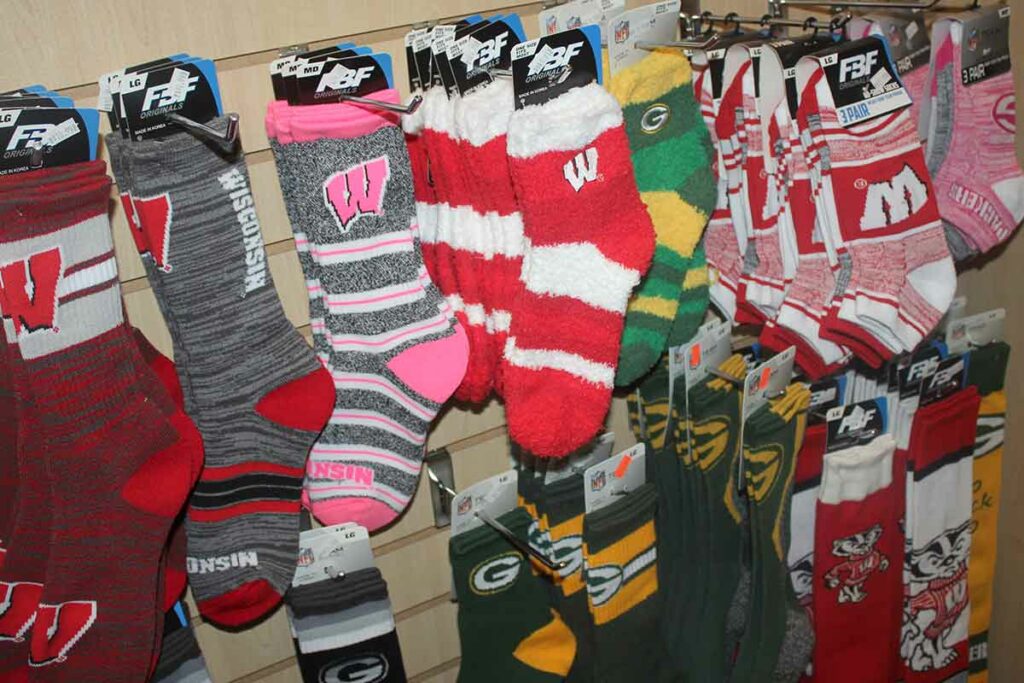 Socks make a great stocking stuffer or gift addition for adults and kids! Shoppers can find a large variety of goods featuring Wisconsin's sports teams at Scooter G's! From Packers to Badgers, pick up these fuzzy gifts along with a gift certificate or other sports-related goods at the shop, conveniently located downtown Appleton!
Thank a farmer with a bamboo cutting board shaped like a cow! The board can be personalized with a name, logo, monogram, or other graphics of your choice. The shop also makes a Wisconsin state cut out board, and has many other gifts that can be personalized, too!
There is quite a fascination with supper clubs in our state – bring home some of their iconic recipes with the Wisconsin Supper Club Cookbook! Giftees will love whipping up some nostalgic meals from the states' landmark eateries, making it a gift great for friends and family!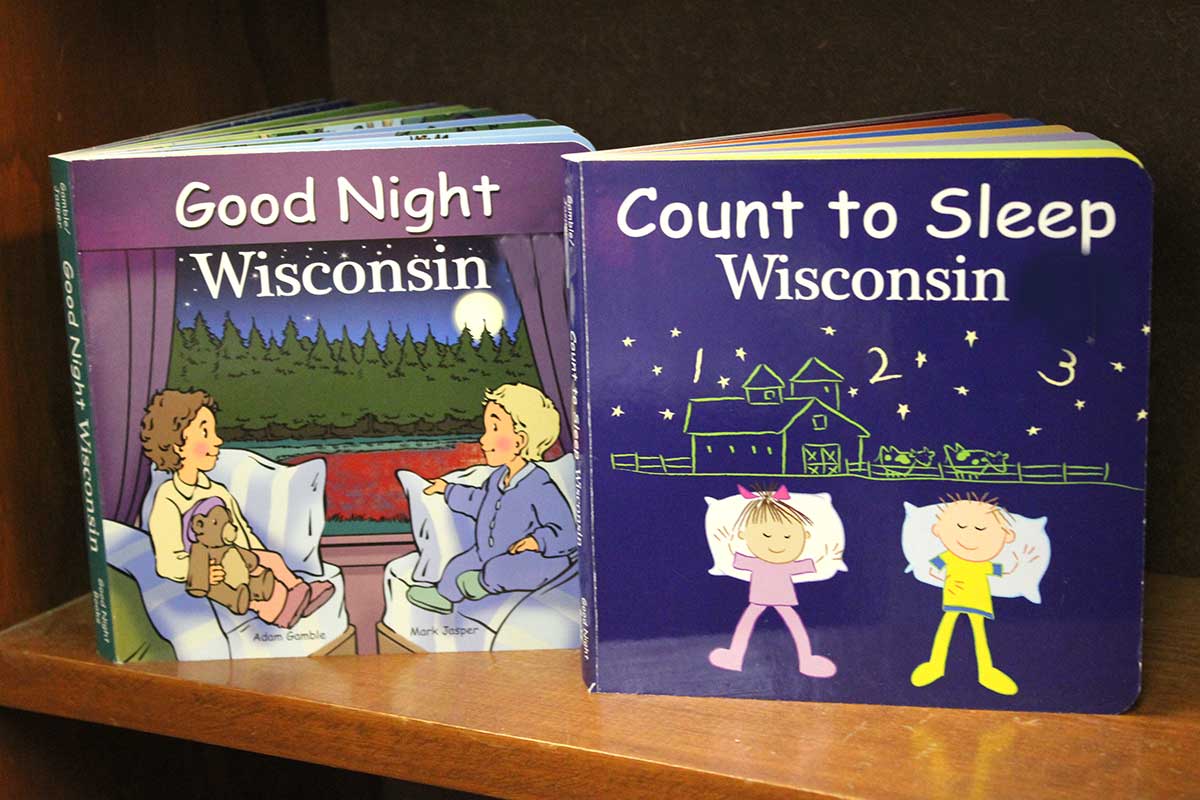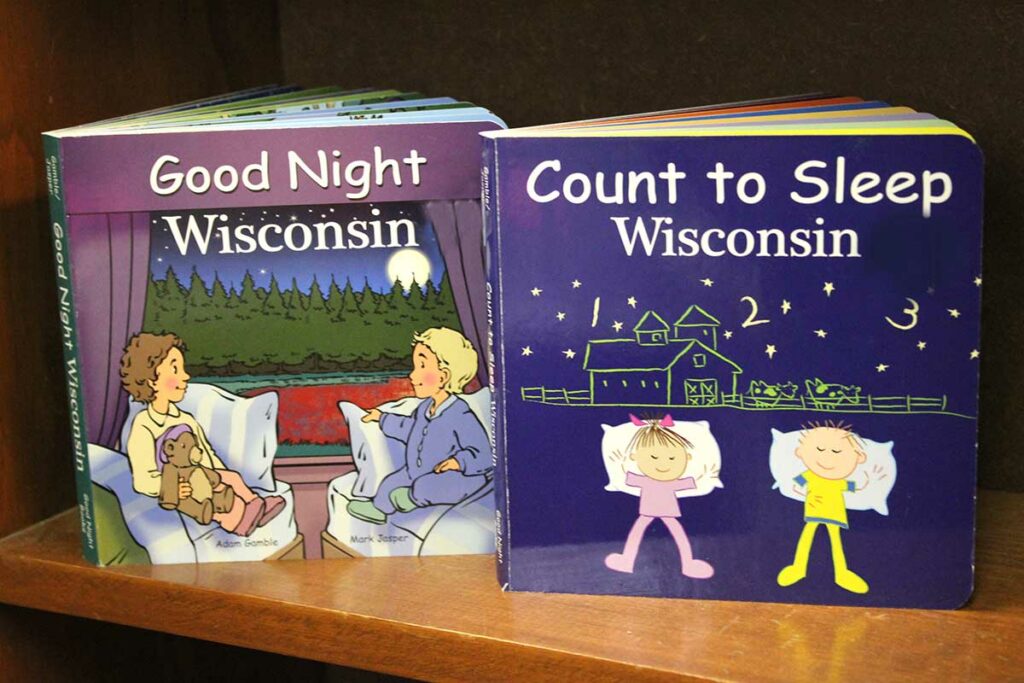 'Good Night Wisconsin' Children's Books from The Book Store
Every child will enjoy a bedtime story featuring their home state! The Good Night Wisconsin book series is geared for preschoolers and features state treasures like the Milwaukee Zoo, Door County, the Great Lakes, Lambeau Field, cranberry bogs and more!
Corrugated Tin Wisconsin Magnet Board from BackPorch Trades
For those who have an eye for art with a rustic flair, a handmade corrugated tin board is a functional gift with a decorative bonus! The sign measures 15inx17in and comes with a heart magnet to match.
Add a pair of Wisconsin-shaped earrings to an outfit and don some state pride! Poppy Avenue Boutique offers dainty wooden earrings shaped like the dairy state, made out of beautiful maple colored wood. The earrings feature a gentle back closure like studs and has a subtle design outline.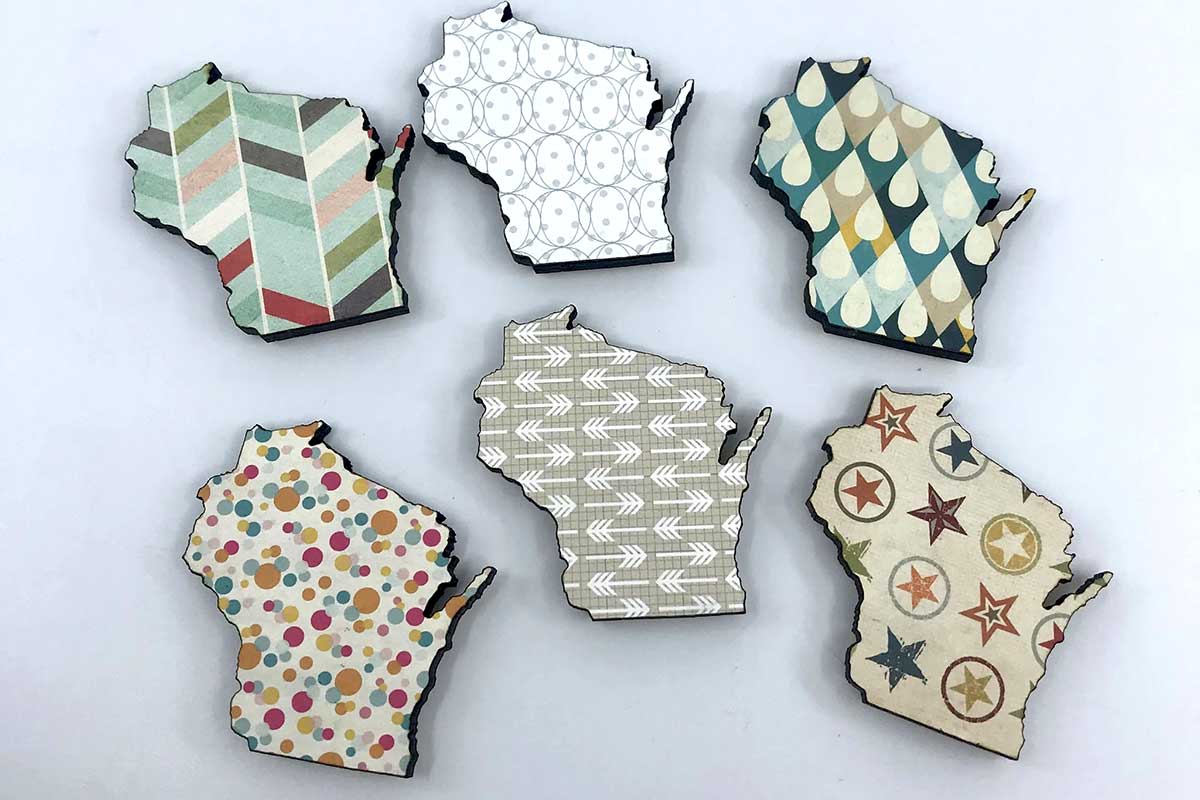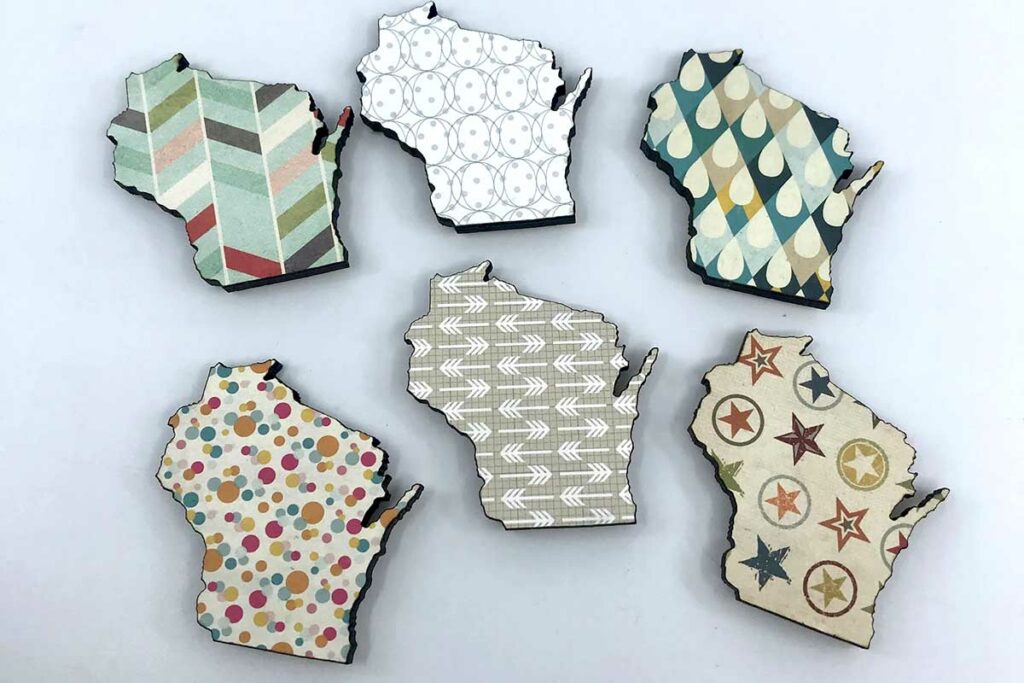 Decorate the fridge with a little Wisconsin love with handmade magnets! The magnets are 2.3inx2.5in and are made from scrapbook paper and strong, Rare Earth magnets.
Organic Cotton Muslin 'Wisconsin' Swaddles from Mom & Pop Place
Wrap up baby in a soft, cotton Muslin swaddle with a modern Wisconsin state design! The swaddles come in a variety of colors and make an adorable gift for any new Wisconsinite! Shop early, Mom & Pop Place will be closing at the end of the year, so discounts are available on many gifts for children and babies.
Ceramic Wisconsin Mug from Cedar Harbor
Coffee, tea and cocoa lovers can sip their hot beverages in style with a ceramic Wisconsin mug! The mugs, available in two sizes, feature the shape of the state, are finished in a glossy glaze, and have a sturdy handle for comfortable sippin'! Cedar Harbor also offers other eclectic home-based gifts, decor and art pieces.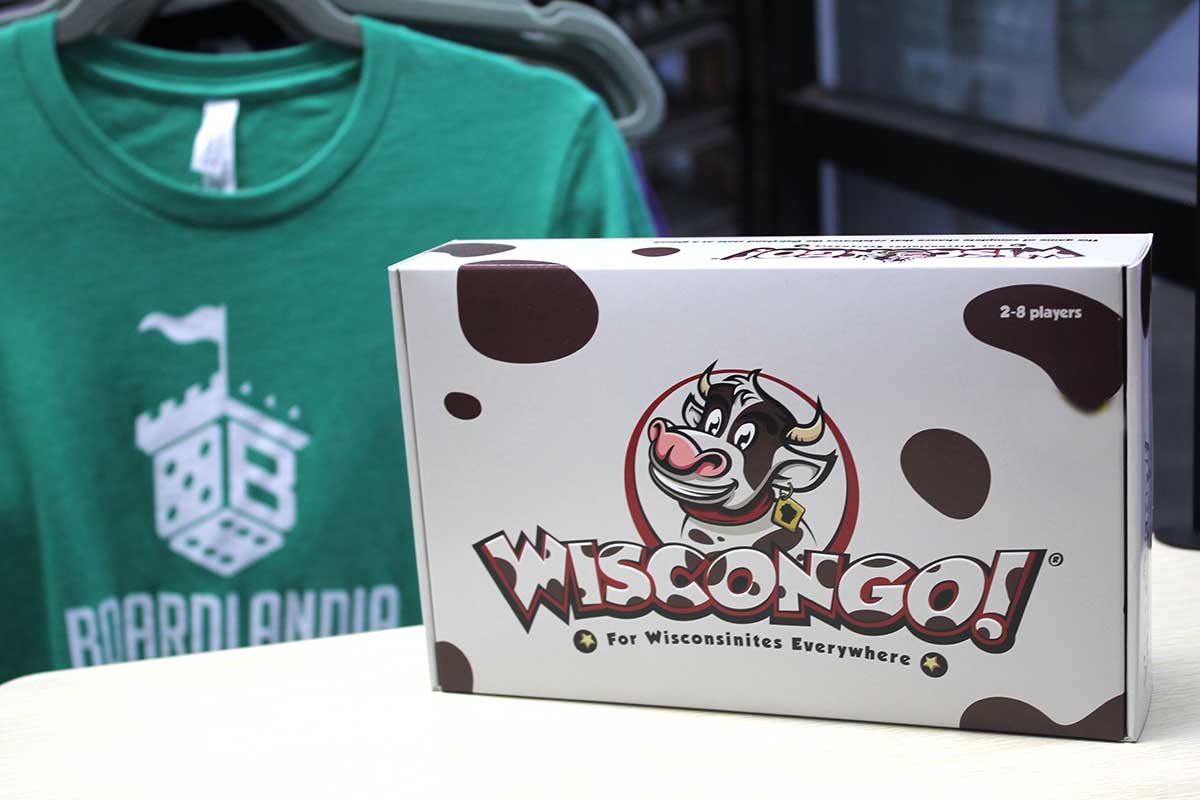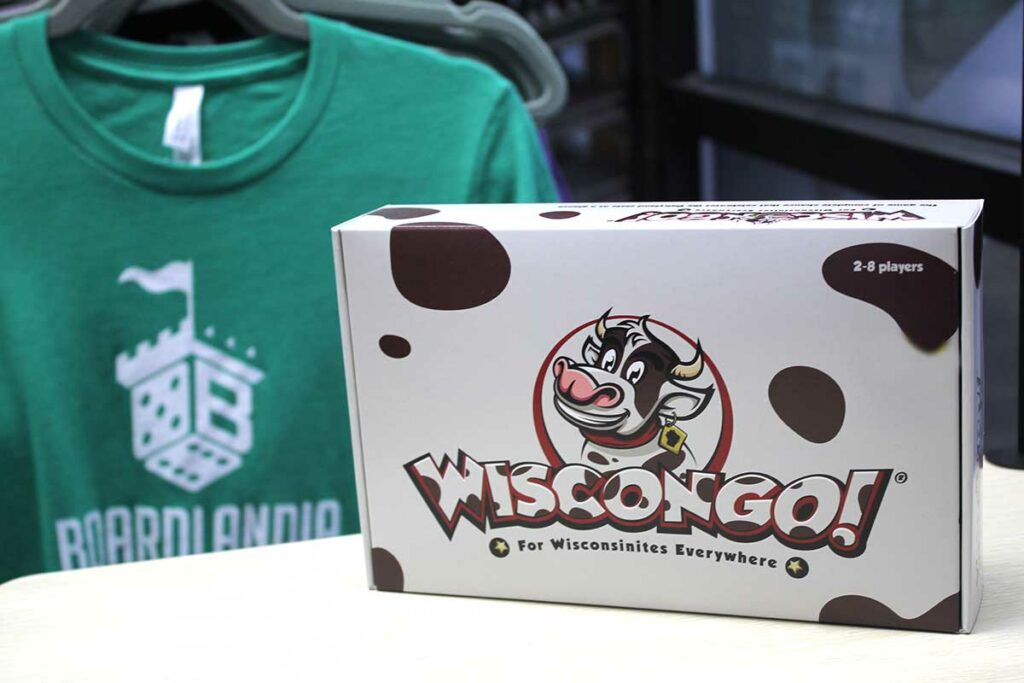 'Wiscongo' Bingo Game from Boardlandia
Gather up the family for a competitive game of Wiscongo – a Wisconsin-themed version of bingo! The game includes playing cards that feature iconic Wisconsin elements such as cheese curds, cranberries, and hilarious little cheesehead twists.
'Fridays Are For Fish Frys' Wisconsin T-Shirt from Silly Toast Designs
Everyone knows how much those of us here in Wisconsin love our Friday night fish! Gift a funny, but comfy Raglan t-shirt, with the phrase, "Fridays Are For Fish Frys and Old Fashions." The shirt features a scalloped neckline, is tagless, and comes in a two-tone grey color. Silly Toast Designs is a veteran-owned company in the Valley that also offers screen printing and embroidery. Check them out!
Click Below for the Full Guide!