When it comes to the holidays, family time is truly celebrated! Spread a sprinkle of Christmas cheer amongst the families on your list with an array of gifts and experiences for them to enjoy together. From escape room adventures, train rides, and sweet treats – here is a list geared for our fun families!
These gift ideas are a part of our Shop Local Series! To show our own love and support for small businesses, we encourage the community to shop local this holiday season. Not only can you find unique gifts for everyone on your list, but you can leave a lasting impact on the boutiques, shops and businesses that are found in our wonderful community. Go Valley Kids is not compensated by local businesses on this list, but instead, provide the ideas as gifting inspiration!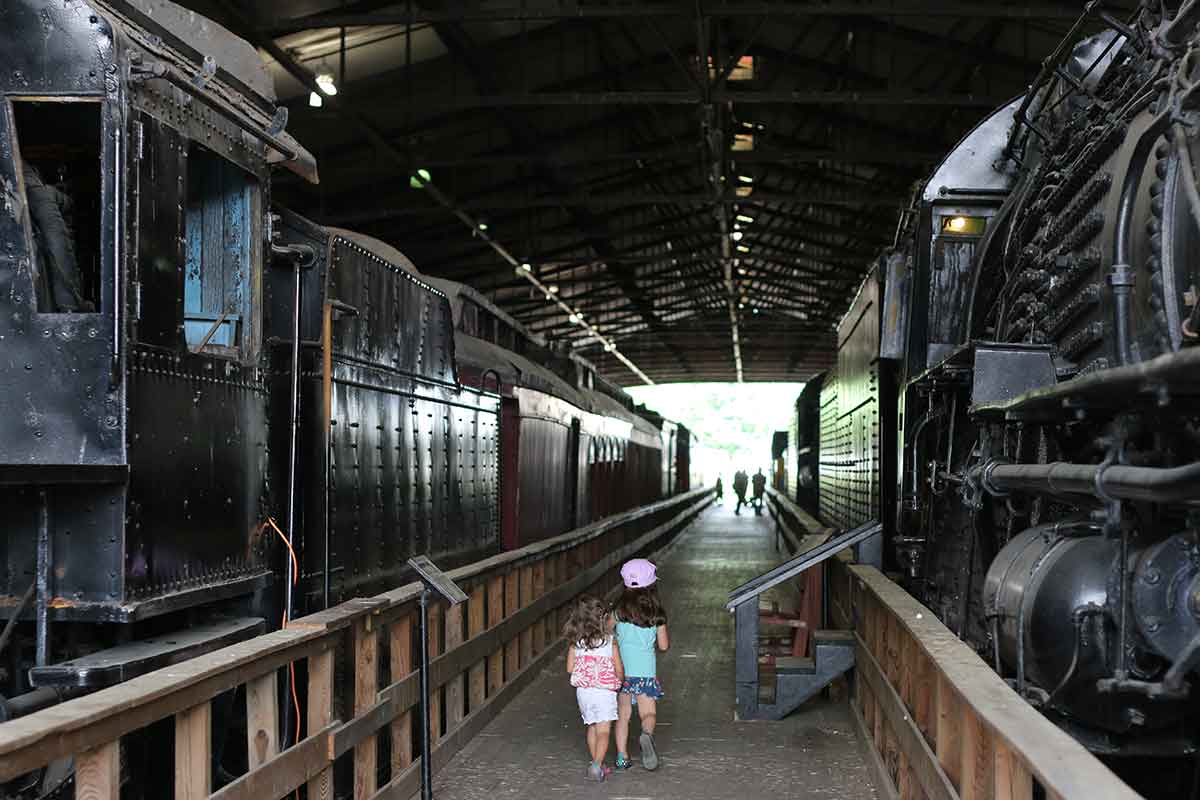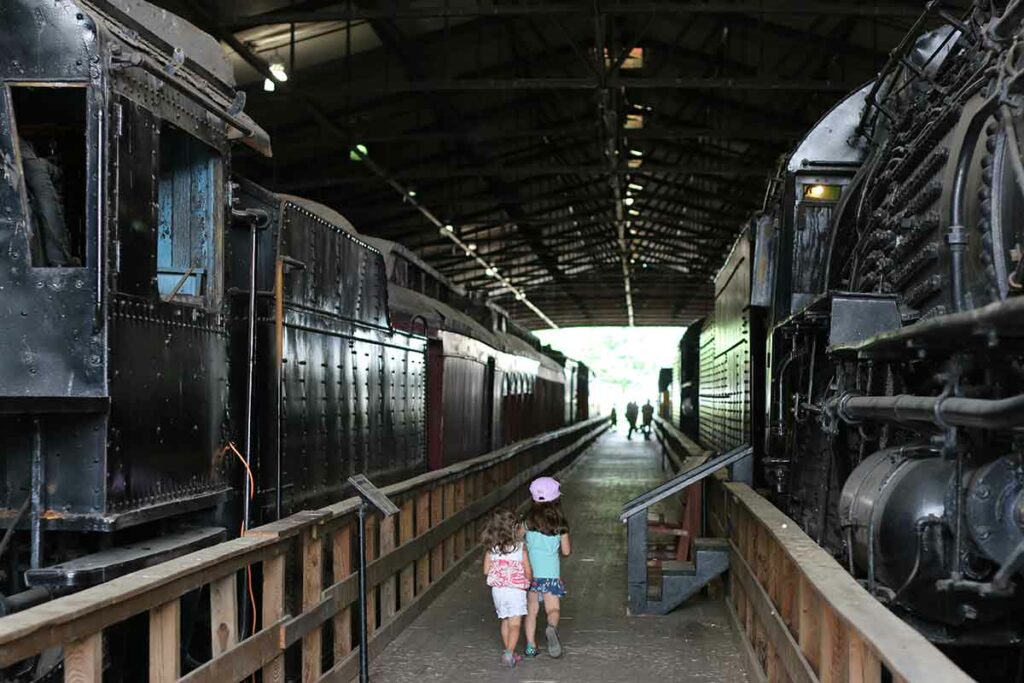 All aboard! Purchase museum passes for the family to enjoy a day filled with fun and the opportunity to learn about trains at the National Railroad Museum! The museum features historic locomotives, including the Union Pacific Big Boy and Dwight D. Eisenhower, in addition to artifacts, an archive, and photo gallery. Between May and October, families can also take an educational train ride around the grounds on a standard gauge track!
Find a festive selection of Vintage Christmas Puzzles at Avenue Art & Company, located in the heart of Appleton. Puzzles are a wonderful gift for families that promote togetherness! The puzzles feature 500-pieces and beautiful images from the Cavallini archives. Also included is a convenient, hand-sewn muslin bag to store the pieces. There is no better way to spend the holidays than with family, a puzzle, and an evening in.
Give a sports-fanatic family the gift of baseball fun this holiday season with a Rattlers Holiday 4-Pack! The pack includes four (4) 2021 ticket vouchers, a $10 gift card, a parking pass and a 2021 wall calendar! Gifters can select reserved bleacher seats or box seats when selecting this pack. There are also many additional gift ideas like shirts, baseballs, and other novelties available on-line and on-site in the gift shop.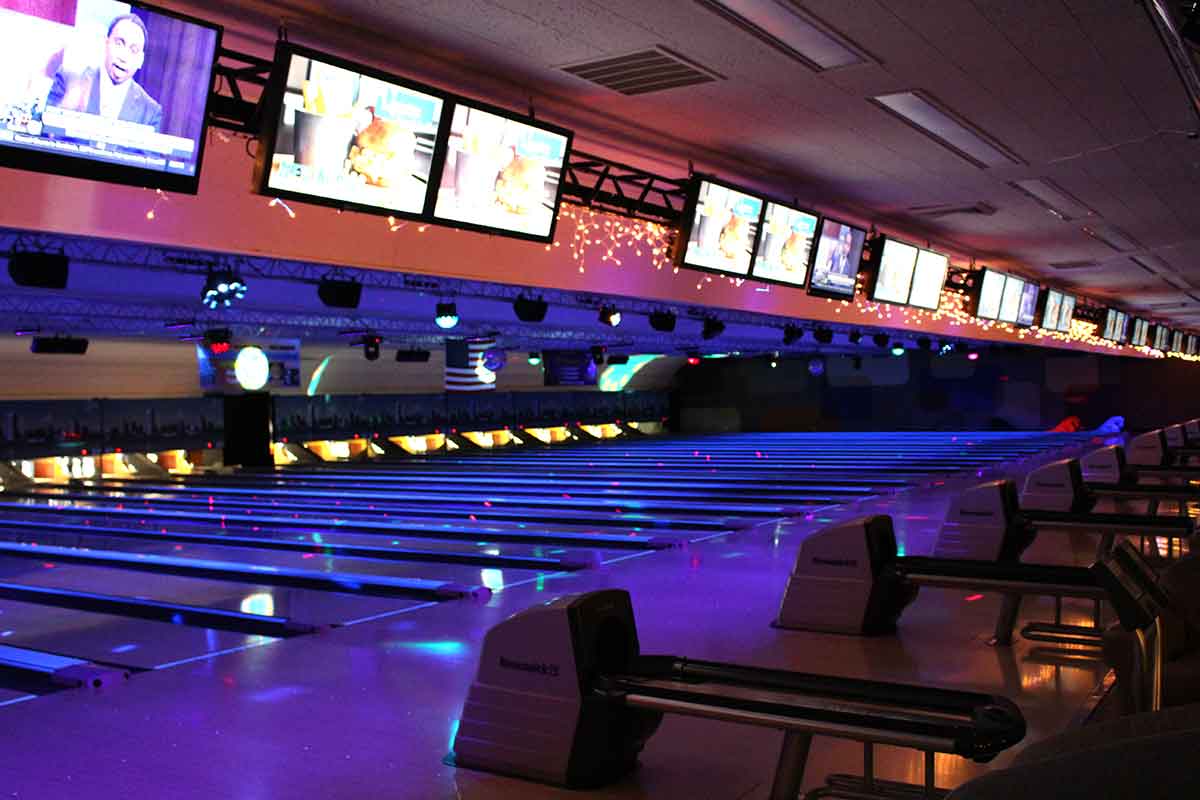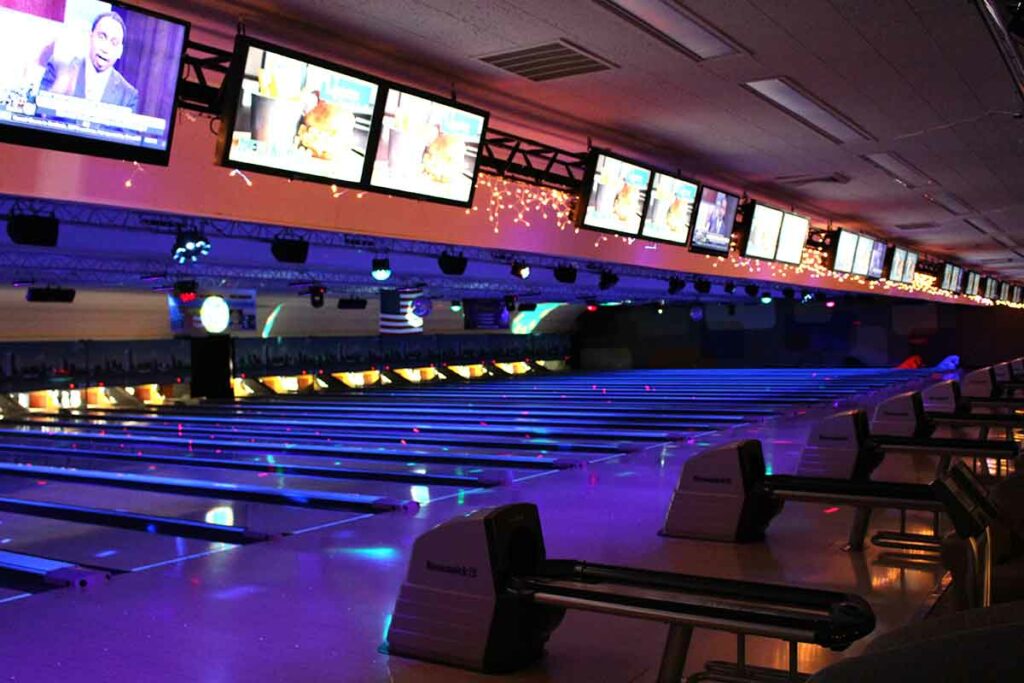 Gift Card for Glow Bowling from Super Bowl
Enjoy a spin on a classic pastime with Glow Bowling at Super Bowl! Super Bowl features 48 lanes with interactive scoring and emojis, in addition to an arcade filled with games offering prizes like fidget spinners, MP3s, stuffed animals and more. Now until Christmas Eve, Gifters can get a bonus $10 voucher when they buy a $50 gift card. Gift cards can be used on lanes, for shoe rentals, and snacks. Bowling is not only fun for families, but younger bowlers can request a neon dragon ramp to help them roll!
Sign the family up for art classes from Rooster Dreams and unleash oodles of creativity! Classes are scheduled once a week for four weeks and attendees can select from morning, afternoon, or night classes. The flexibility for classes is great for busy families and students looking to learn more about art! From dot painting and mandalas to watercolor and drawing classes, there are projects that every member of the family can complete and enjoy!
Game Room Super Special from Mineshaft
Head out to Mineshaft in Oshkosh for quality family time filled with food, fun, and games! The game room features 5,000 square feet of games in a $2 million dollar game area, filled with endless prizes! The Game Room Super Special includes one large pizza, up to three toppings, plus 100 tokens and a pitcher of soda. Mineshaft also offers gift cards, making it the perfect gift for any family on your holiday list!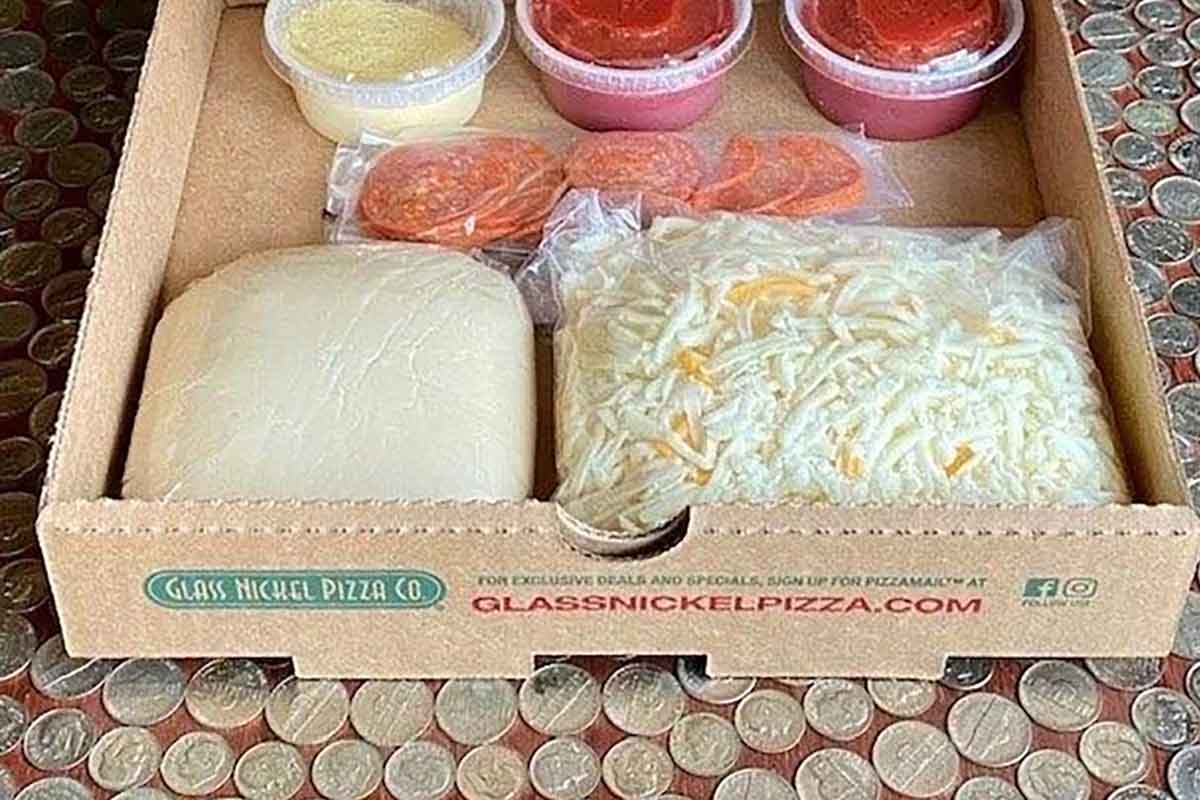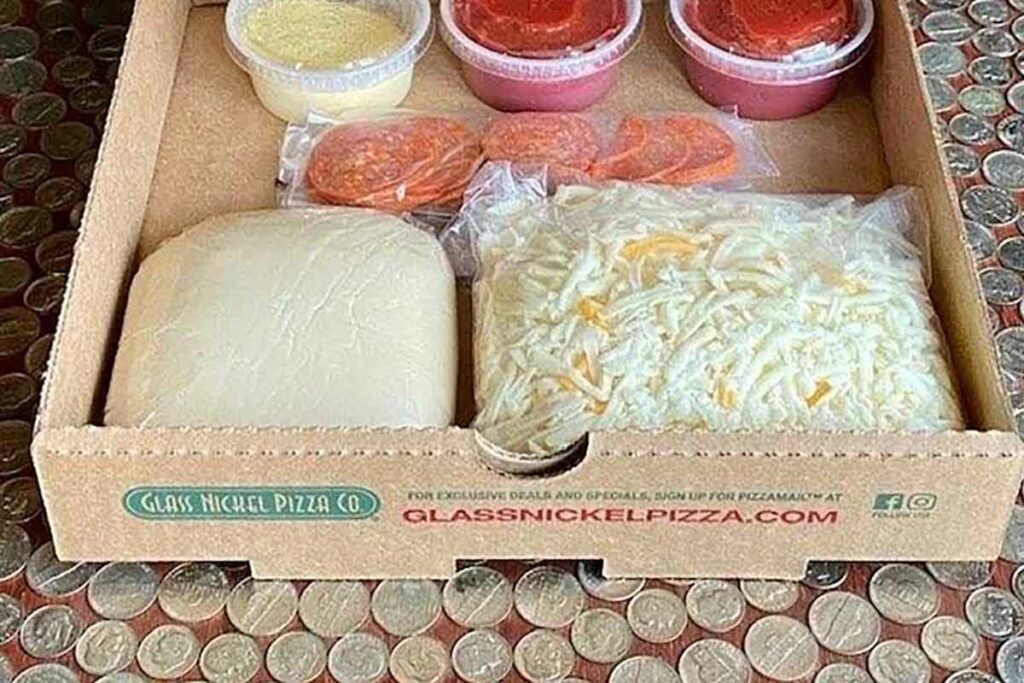 For hungry bellies, Glass Nickel Pizza Co. offers a delicious gift idea for families with Make At Home Pizza Kits! The kits are available for 10" personal pizzas or 14" shareable, and include fresh dough, homemade Marinara, Wisconsin cheese, and Semolina Flour for an authentic experience. Kits are available in a cheese or pepperoni variety. Not only will families enjoy an at-home pizzeria, but they would also love a gift certificate Glass Nickel for yummy pizza on a family night out!
For gifters unsure of what to get a family with teens – we have the answer for you! Pick up a gift certificate for either the Appleton or Green Bay Escape Room and let the fun begin! There are many themed games, like a Houdini or Superhero set, available at each location. Games are recommended for children 10+ and consist of a conglomeration of puzzles, physical tasks, team tasks, riddles, challenges and more!
The EAA Aviation Museum offers family rate passes for their museum, which make a wonderful exploratory-style gift! The pass includes admission for two (2) parents and their children. The museum provides hours of fun for all as families explore the impressive displays and galleries. With more than 200 historic airplanes, four movie theaters, and an aerodrome, children capture the history and extend their curiosity, and parents will enjoy the outing, too!
Age & Skill Appropriate Video Games from Press Start Games
Find your favorite classic or discover a new game to play with the family! Press Start offers a generous selection of games for various platforms. Challenge your loved ones to a Mario Cart race or swap out games with a friend with Nintendo Switch games – the options are endless! Inventory changes daily so beat the holiday rush, stop in, and snag your gamer-inspired gifts today!
Treat Night Out with Dough Boats from Doughlicious
Purchase a gift certificate at Douglicious for a fun family treat night out! The shop offers delicious gluten-free, vegan, and keto-friendly edible cookie dough products, including the famous Dough Boat! The sharable family treat features a variety of dough flavors for everyone to enjoy together. Also check out their selection of ice creams, shaved ice, milkshakes, and beyond!
Giant Yardzee Game Set from Party & Print
Whether played outdoors or in an indoor space, families can enjoy a competitive but friendly game with the Giant Yardzee Game Set from Party & Print! The set includes a large bucket, dice, and instructions and makes for a fun addition to game night for children of all ages!