Forget the funky ties and power tools and find dad a unique gift locally! From a classic silver watch to autographed Packer memorabilia, no doubt, we got some great gift and stocking stuffer ideas! These gifts are not just geared for dads, but are great for grandpas, brothers, uncles, friends and beyond, too!
These gift ideas are a part of our Shop Local Series! To show our own love and support for small businesses, we encourage the community to shop local this holiday season. You will find unique gifts for everyone on your list and leave a lasting impact on the boutiques, shops, and businesses that are found in our wonderful community. Go Valley Kids is not compensated by local businesses on this list, we are providing the ideas as gifting inspiration!
Made of the manliest fragrance blends like sawdust and wood or pine, spruce and fir, these candles are the finest smoke and odor eliminators! Made of clean-burning US grown soy wax and packaged in a real paint can, they are perfect – and best smelling – accompaniment to any man cave!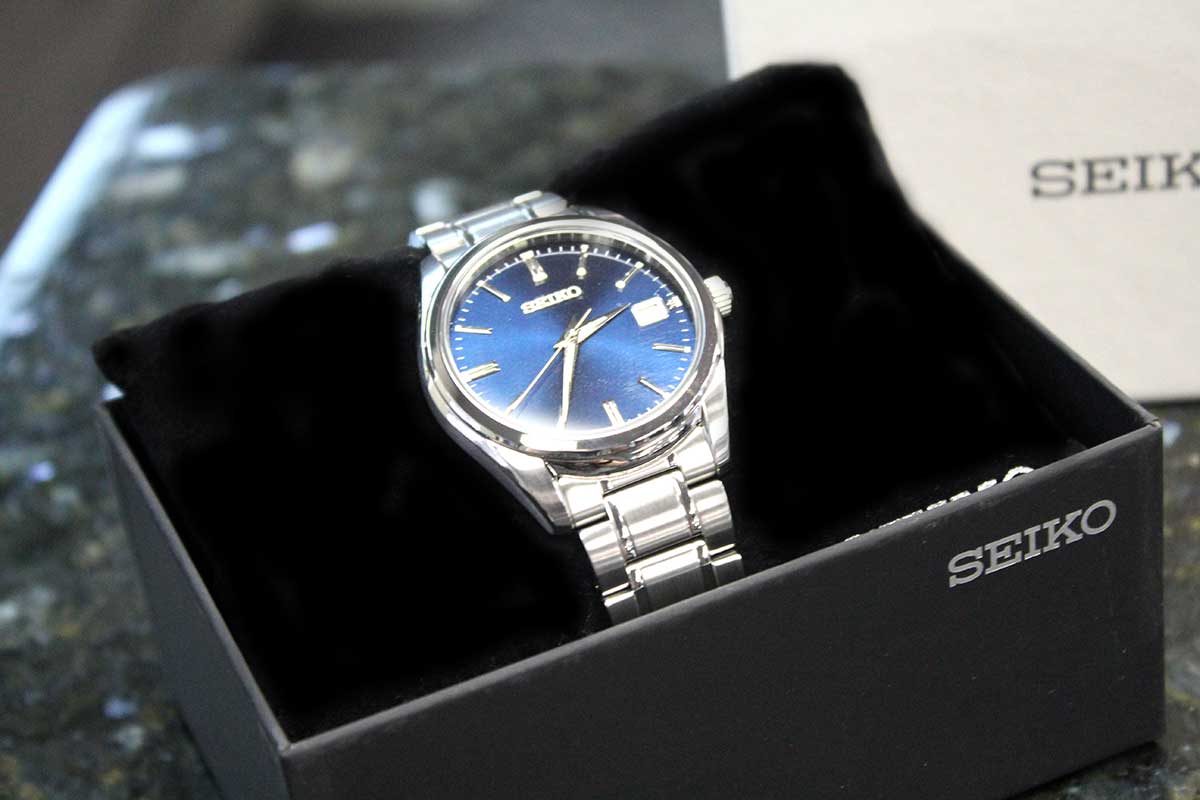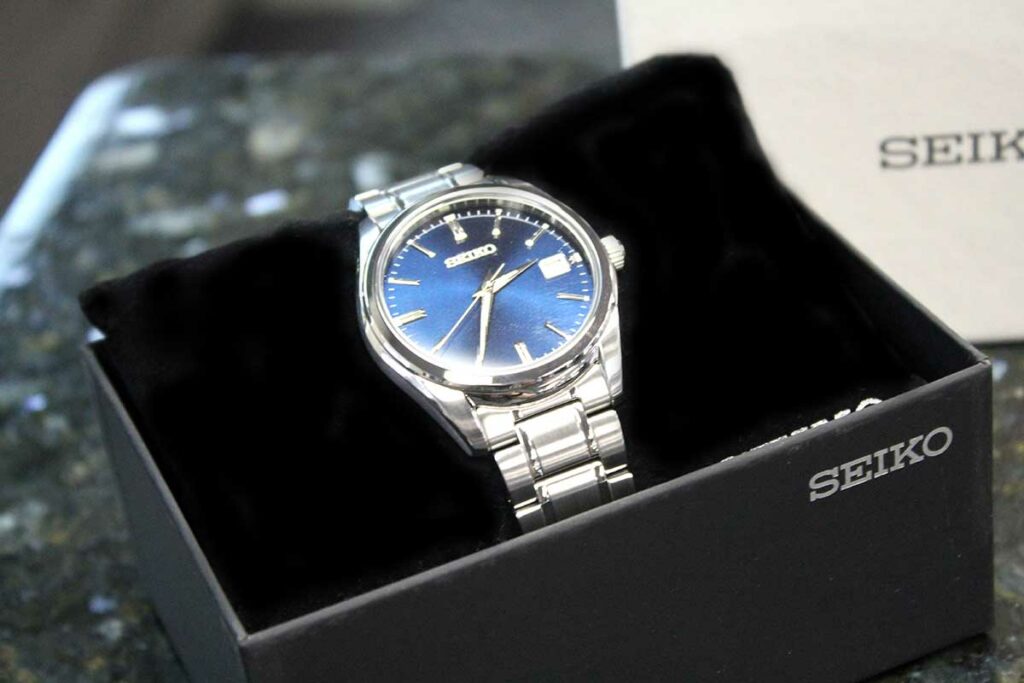 Give the gift of time with a classic men's Seiko watch! The watch features a modern silver-toned, bracelet-style band with a bold blue face and accented hour markers. Links can even be added or removed for a customized fit!
Canon PowerShot ELPH 190 Digital Camera from Murray Photo & Video
Compact and powerful, this camera offers endless opportunities for gorgeous 20-megapixel photos with a 10x lens capacity from 24mm to 250mm. It has an optical image stabilizer and allows HD movie recording, all at the touch of your fingertips.
Pick up a holiday gift certificate or book the Royal Shave and surprise the king in your life! Royal treatment includes a hot lather, hot towels, anti-aging masque and essential oils, all paired with a full-face straight blade shave.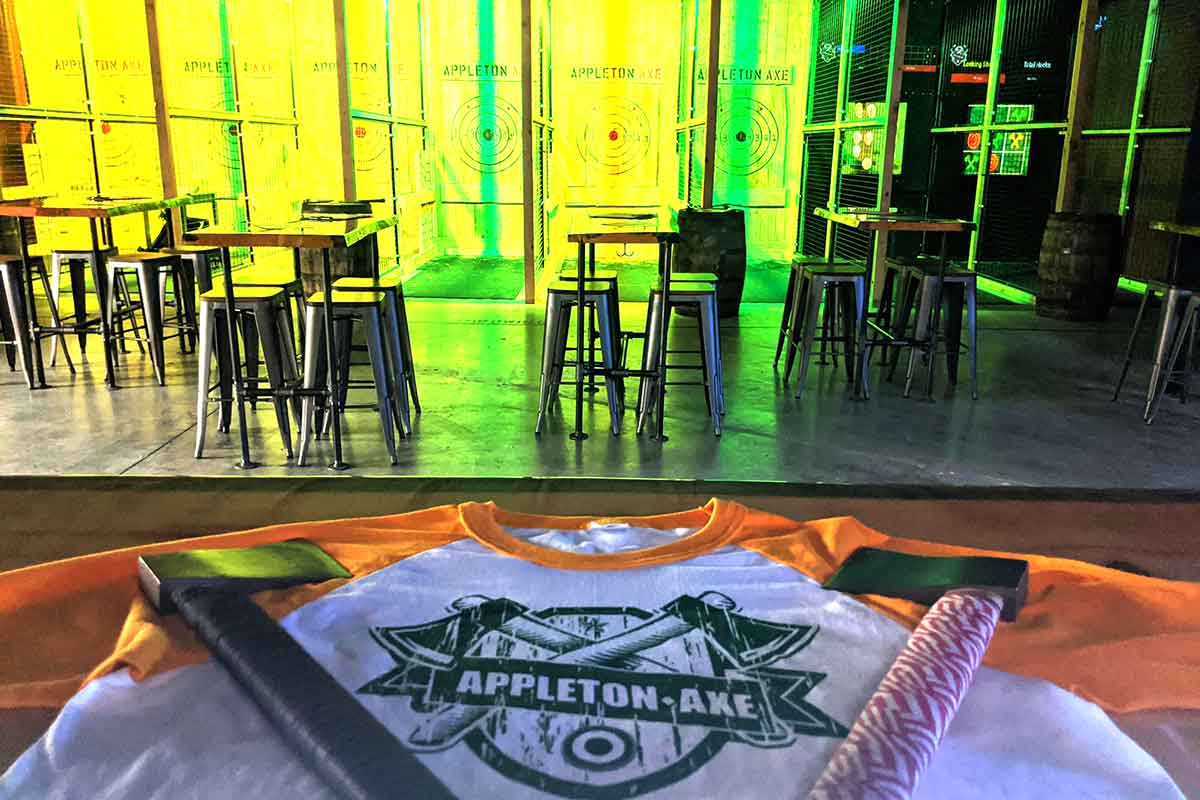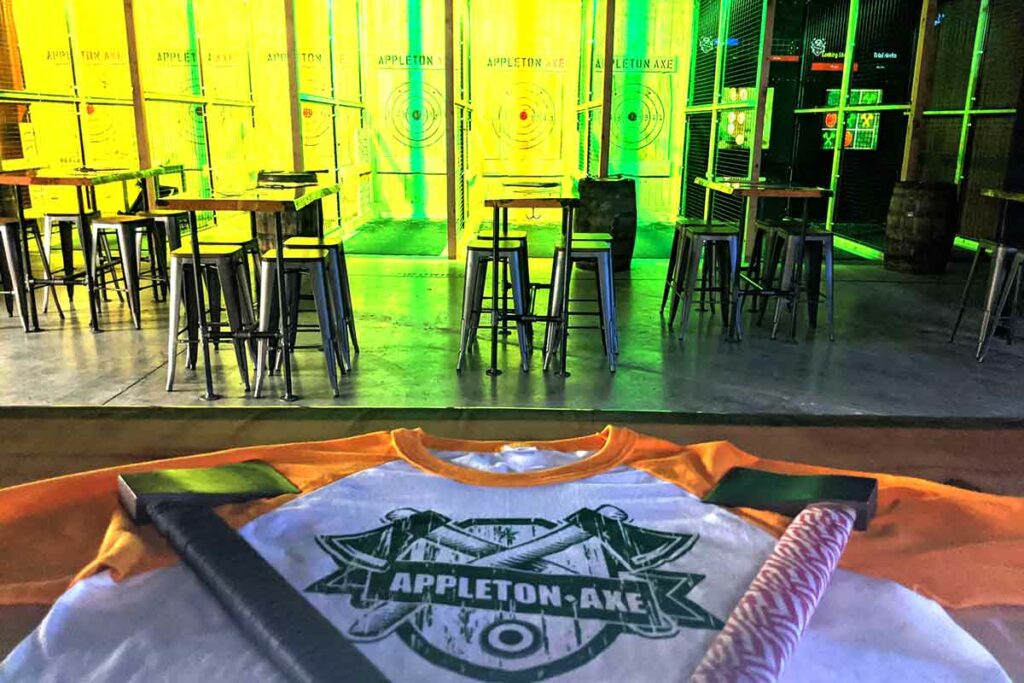 Axe Target Throwing Outing from Appleton Axe
Engage and fine-tune skills with two different axe throwing experiences at Appleton Axe! Traditional wood targets offer up a classic challenge or try out the interactive experience with game themes including Zombie Shoot, Tic Tac Toe and more!
Baseball Bat Handle Bottle Opener from Wagner Bats
Baseball and beverage lovers alike will enjoy a custom-made handle bottle opener! Each opener can even be personalized with up to three lines of text, making it a unique gift or stocking stuffer!
Monopoly: National Parks Edition Board Game from Gnome Games
Nature enthusiasts and dads who love games will be excited about the Monopoly: National Parks Edition board game! Players journey into the heart of America to visit 60 stunning national parks and historic sites and buy, trade, and sell property like the traditional game. The shop also features other games like Ticket to Ride, Settlers of Catan, and Magic the Gathering, that any gamer would love!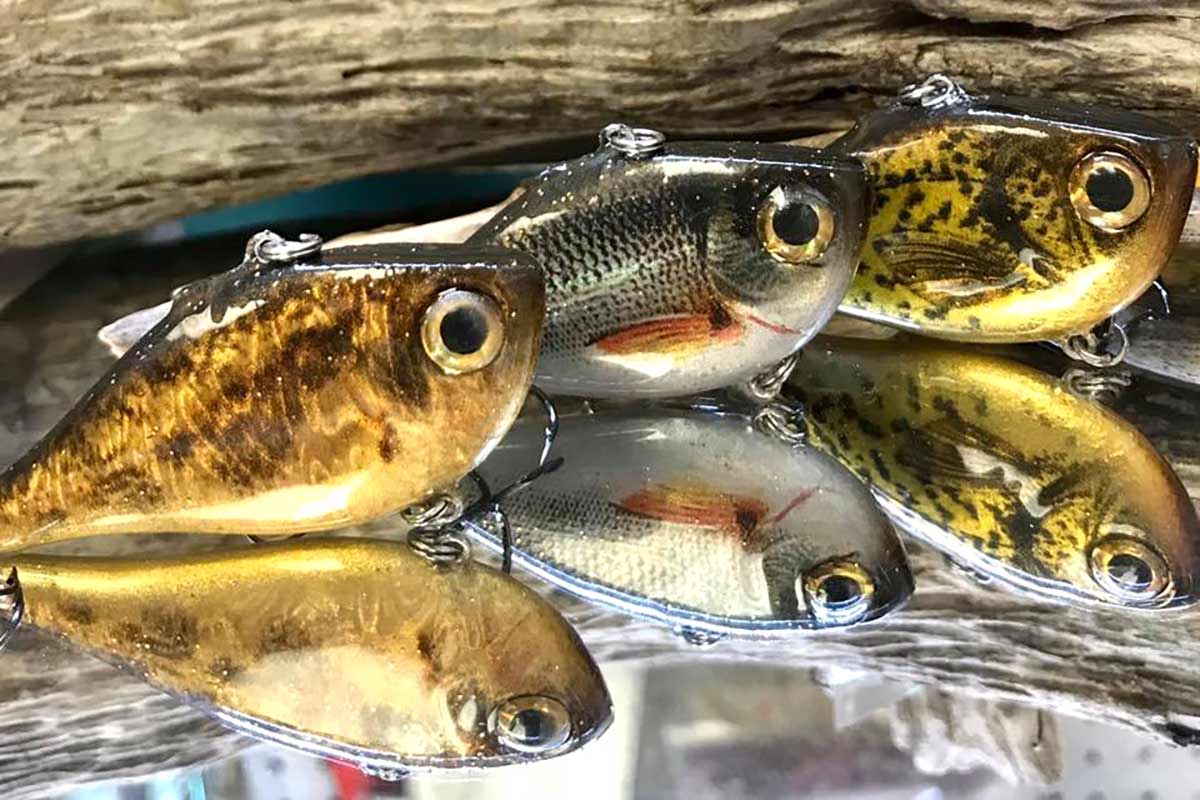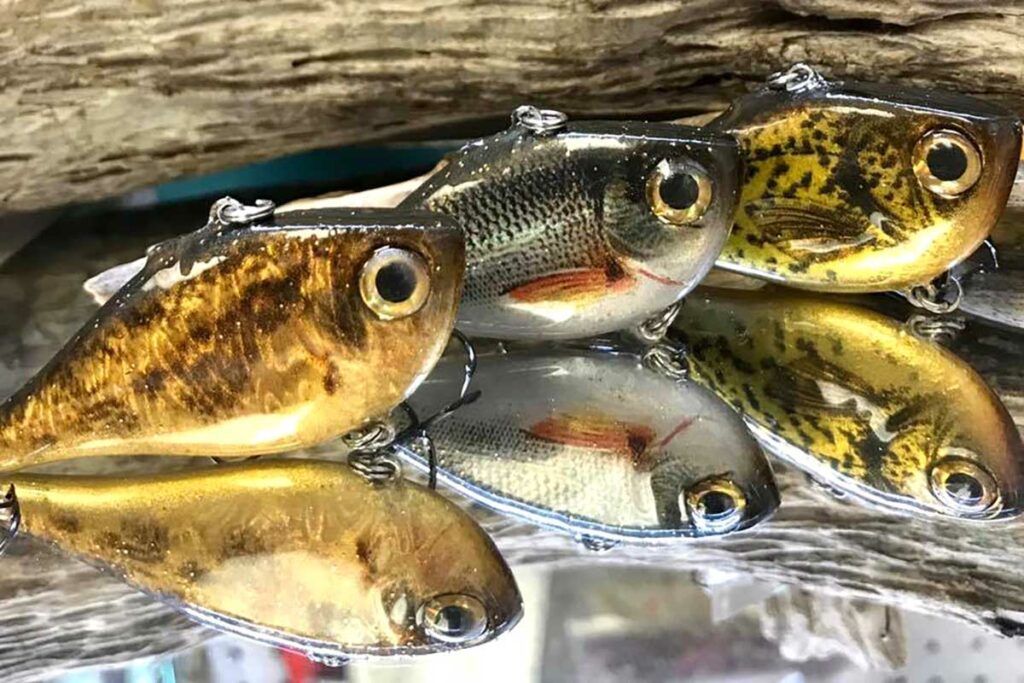 Ice fishing season will soon be here, so get dad set up with fancy fishing gear from Fish Tales! Not only does the shop have thousands of fishing lures, bobbers, and hooks, but they open daily at 5 am to get fishers ready for the lake! They also offer hot coffee and other convenience items. Visit the shop on social media to see samples of their massive, locally-made lure collection.
Oboz Waterproof Outdoor Footwear from Joseph's Shoes
Lace-up with a pair of Oboz waterproof shoes – perfect for the explorer, hiker, and active man! Oboz are built with a durable, supportive arch and deep cushioning heel cup. Best of all, for each pair purchased, the company plants a tree. Help the environment while encouraging exploring!
Soft Sided Tackle Bag from The Reel Shot
Add a bow to a tackle bag and you got the perfect gift for a fishing enthusiast! The Reel Shot has several bag types, including a large soft, sided tackle bag that holds five stowaway trays for bait. The large bag also has alternative pockets with a molded sunglass holder, cellphone or GPS holder, two zippered side pockets and a handy pliers pocket.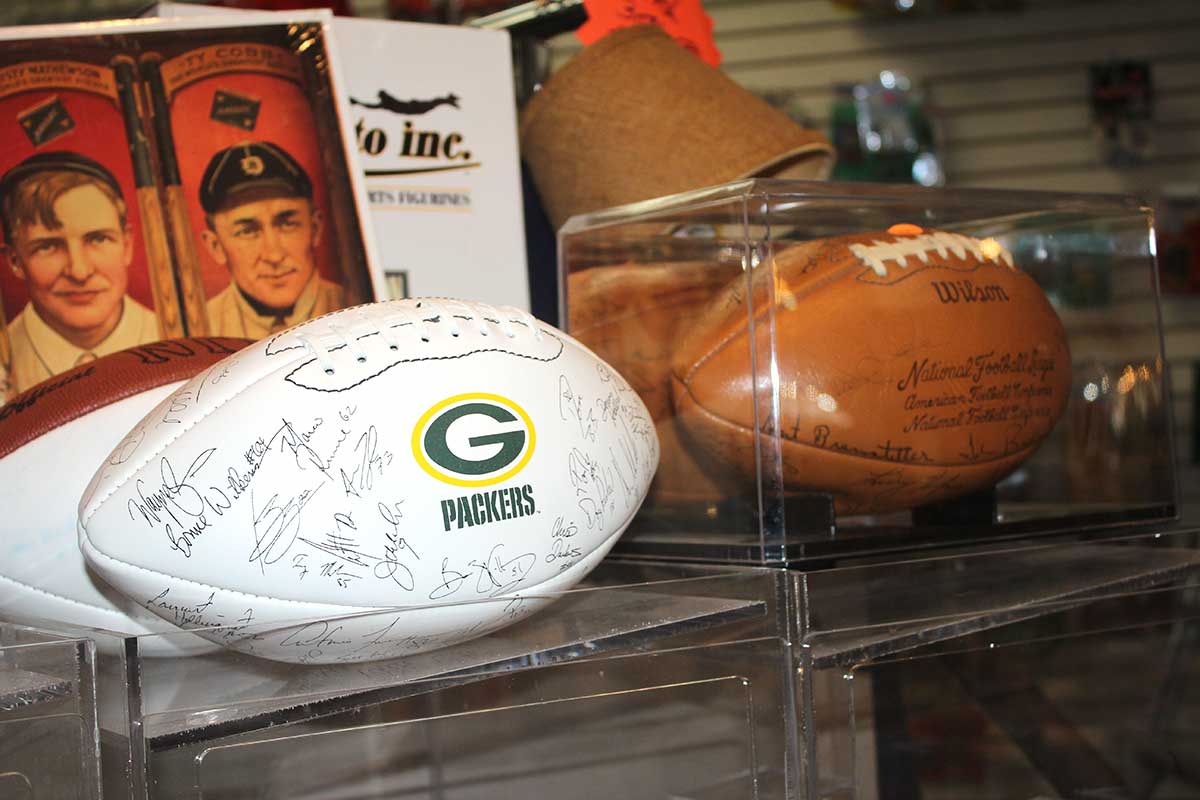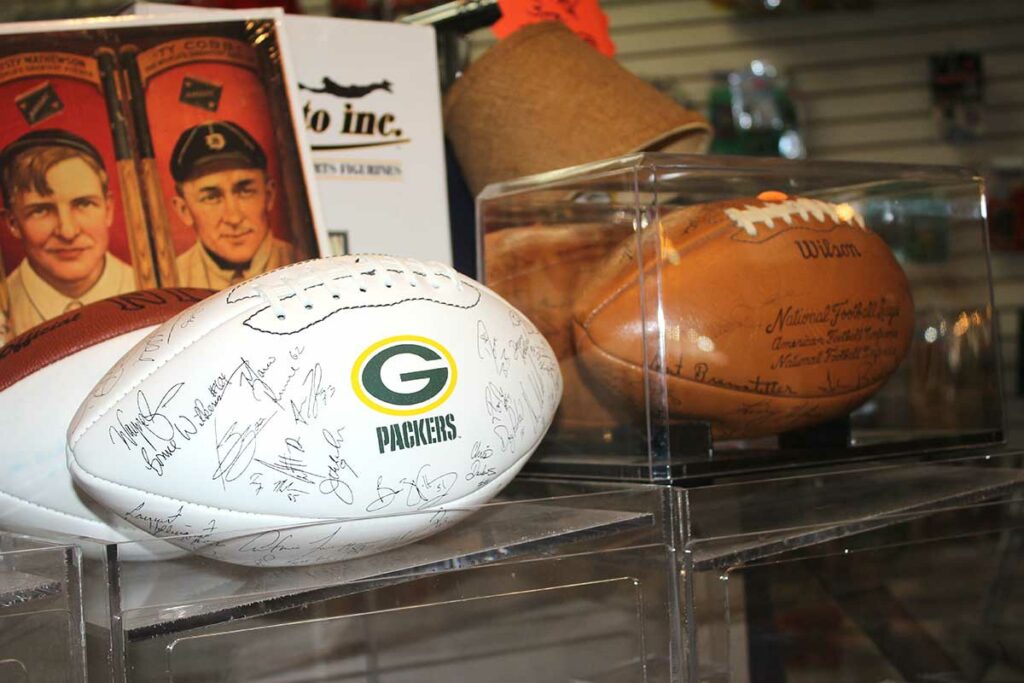 Autographed Packer Football from Scooter G's
There are thousands of gift ideas for the sports lover at Scooter G's! From autographed Packer footballs to bobbleheads and cards galore, stop in to pick up a gift for dad. The shop features a large variety of memorabilia, collectibles, and apparel for all sorts of sports and every team imaginable!
Grab dad a bag of sweet, locally made Sharay's Ghana Style Peanut Brittle! This vegan, all-natural and preservative-free favorite is packed full of peanuts using a traditional Ghanaian recipe. The ingredients have been fairly sourced and made locally, too!
Brewer's Best Craft Beer Making Kit from House of Homebrew
Not only can dad enjoy a cold glass of his favorite brew, but he can also proudly make his own! The Brewer's Best Kit includes a two-gallon fermenting bucket with lid, glass jug, Econolock, lab thermometer, siphon hose with a shut-off clamp, cleanser, brush and all the necessary tools to make a unique and customized craft beverage!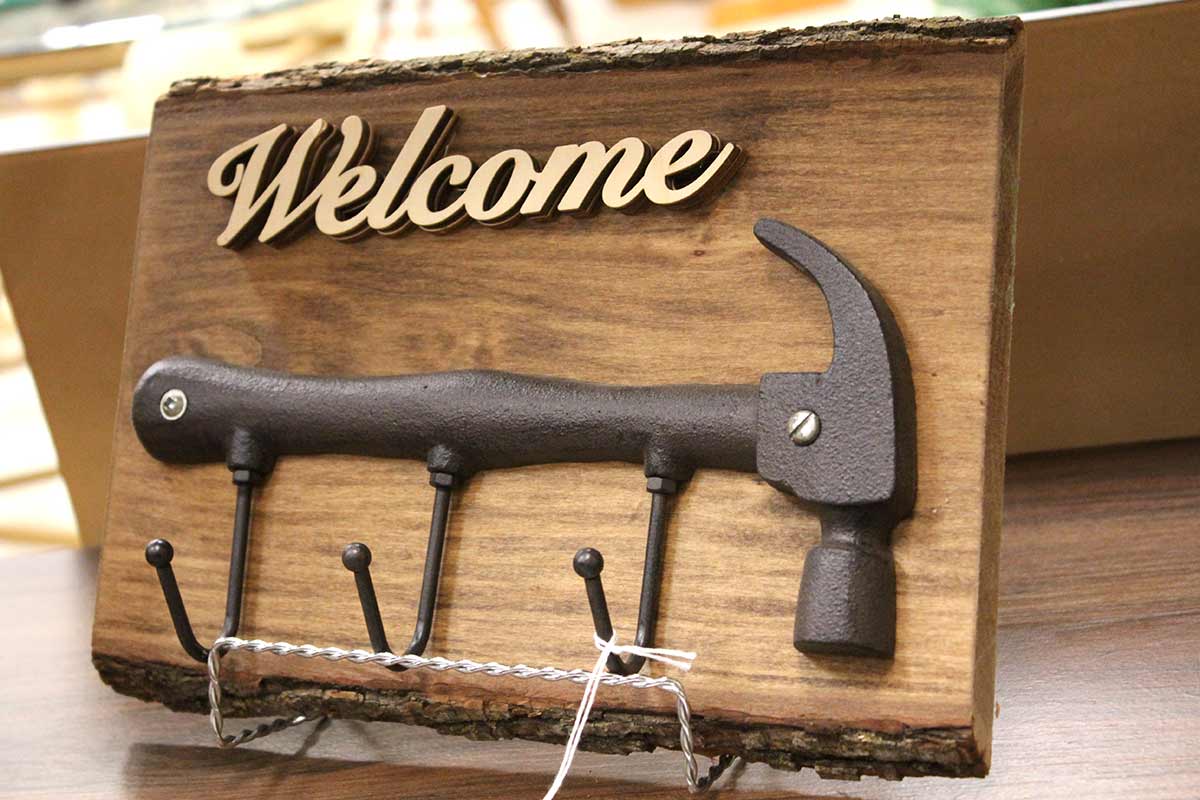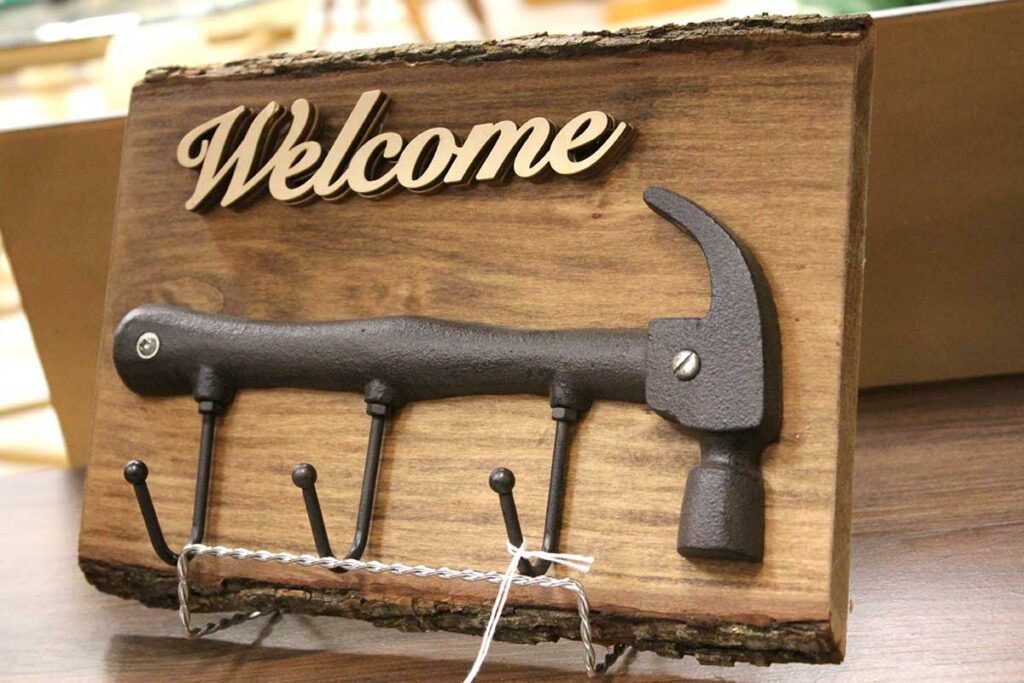 Spruce up the office, home or man cave with a hammer-themed key holder from Knot 2 Shabby! Not only is the gift functional, but it adds a decorative element to the room. There are many varieties available and the shop also sells gift certificates!
Dads who love to hunt, or just love their coffee, will enjoy a custom engraved Yeti mug from Appleton Trophy & Engraving! The mugs work to keep hot beverages piping and cold drinks chilled. The shop also offers engraving for a variety of other products and help make your gift idea extra special and personalized.
Click Below for the Full Guide!