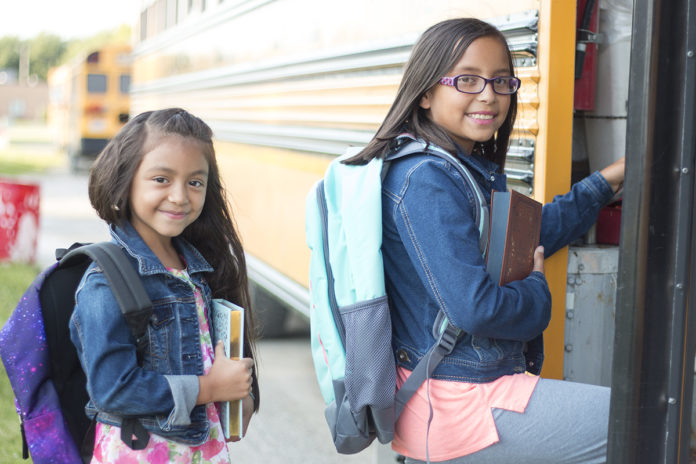 With the countdown to school upon us, it's time to get some tips to navigating a successful school year for both first-time and seasoned parents of school-aged children.
Get Acclimated
Start your school year right with a visit to the school, even if your child has attended the school before. Most schools offer open houses which enable both you and your student to visit the school, meet the teacher, see the classroom, and get acclimated to the new environment. If your school doesn't offer an open house, consider even dropping by the school and playing on the playground. Help your student get a sense of his/her surroundings. Reading books about school and talking about school for first-timers can also help ease the transition. This can help your child understand what is expected during the school day.
Be Prepared
Many of us are procrastinators; we're born with it, right? Don't let your procrastination skills leak into your child's success at school. Be sure to follow the school supply list and consider dropping off the materials ahead of time if your school allows it. If students are not prepared that first day, many of them feel like they are already doing something wrong on the first day! It's your responsibility to follow the list and prepare them for school. Throughout the school year, be aware of special events or activities that are occurring and remember to prep your student. For example, if your student's class has show and tell once a month, be sure to send an item with your student. Sounds easy, but with our busy lives, we can often forget these little things that mean A LOT to our kids.
Keep Open Communication
Don't be afraid to keep an open line of communication with your child's teacher. Some teachers are more receptive than others and you can gauge the teacher's responsiveness throughout the year. Remember, 99% of elementary-aged teachers teach because they love kids and want to foster their growth. Let the teacher know if you have any big events in your lives, including death, divorce, a big move, a new baby, etc. These events can be difficult for children (and adults!), so let the teacher know so s/he can keep on eye on your student. Also, be sure to let the teacher know what the best way is to contact you whether it be via cellphone, work phone, or email.
Be Involved
Walking the fine line of the right amount of involvement can be tricky, especially as students get older. Most of us don't want to be helicopter parents, and ALL teachers don't want to deal with helicopter parents. Strike a balance of involvement without hovering over your child's every step and piece of homework. Be a facilitator or encourager. Try to stay involved by asking your child what s/he liked best about the day. For younger students, try to make the special days where schools invite mom or dad to visit. If you or your partner can't make it, send along a grandma, grandpa, aunt, uncle, or family friend. Often students feel left out when no one comes along on the special day. If no one can make it, be sure to prepare your child that s/he will be on his/her own that day.
Set A Routine
Are you Type A or Type B? For Type A readers, this is right up your alley. Make a routine for the school year and keep up on homework. Starting in 1st grade, your student will usually have around 30 minutes of homework each night and more as they get older. Be sure to set aside time for homework, family, play, and bedtime routine. When possible, double up! For example, if reading is a part of the homework assigned, make that 20 minutes of reading a part of the bedtime process. Assess each child and your family's needs and do what works best for everyone.
With those tips, you got this school year in the bag!
You might also like:
Back to School Feelings