We recently had the chance to make a visit to the Salt Room in Appleton. With all the sickness going around it is the perfect time to try it and clear out our noses. Because salt is an antibacterial we didn't worry as much about the yucky flu viruses lurking around. After just one visit we could feel something working in our sinuses! Have you tried it? What did you think? We would love to hear your thoughts in the comments below. Never heard of salt therapy? We rounded up an intro and provided some tips for your first visit below!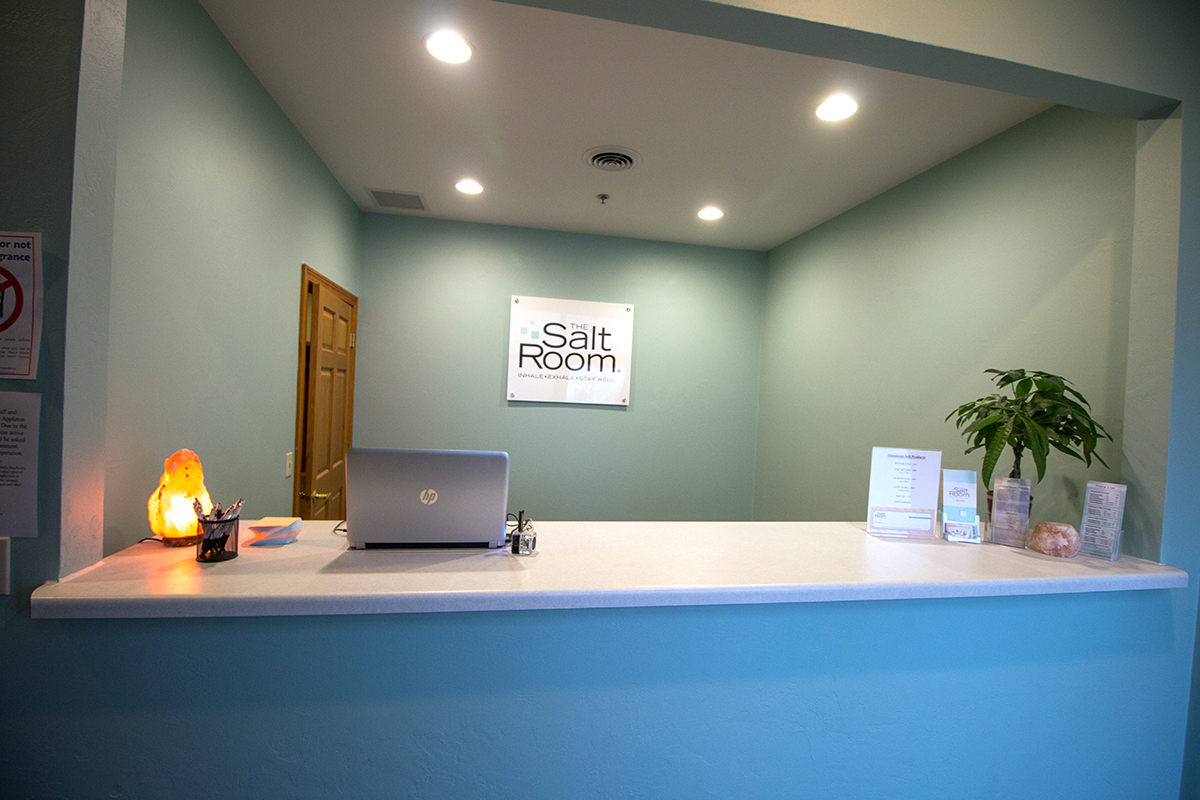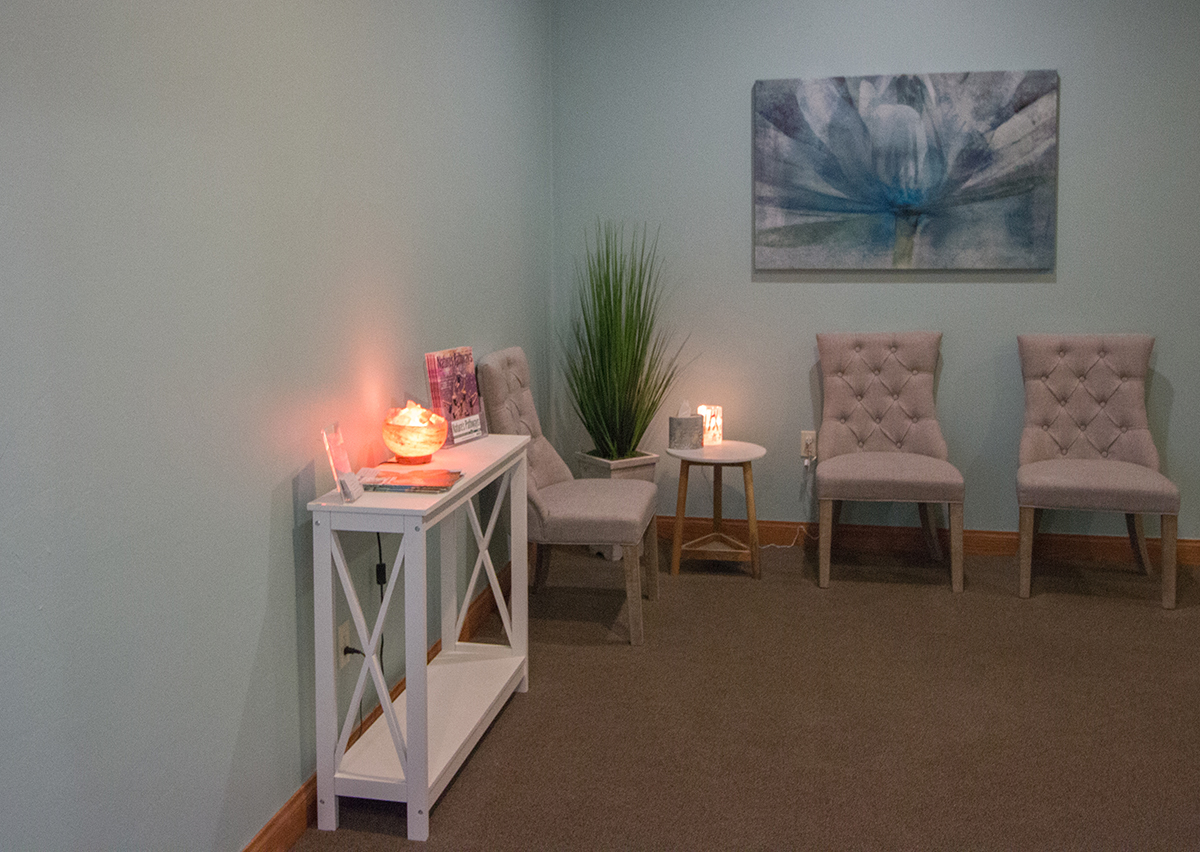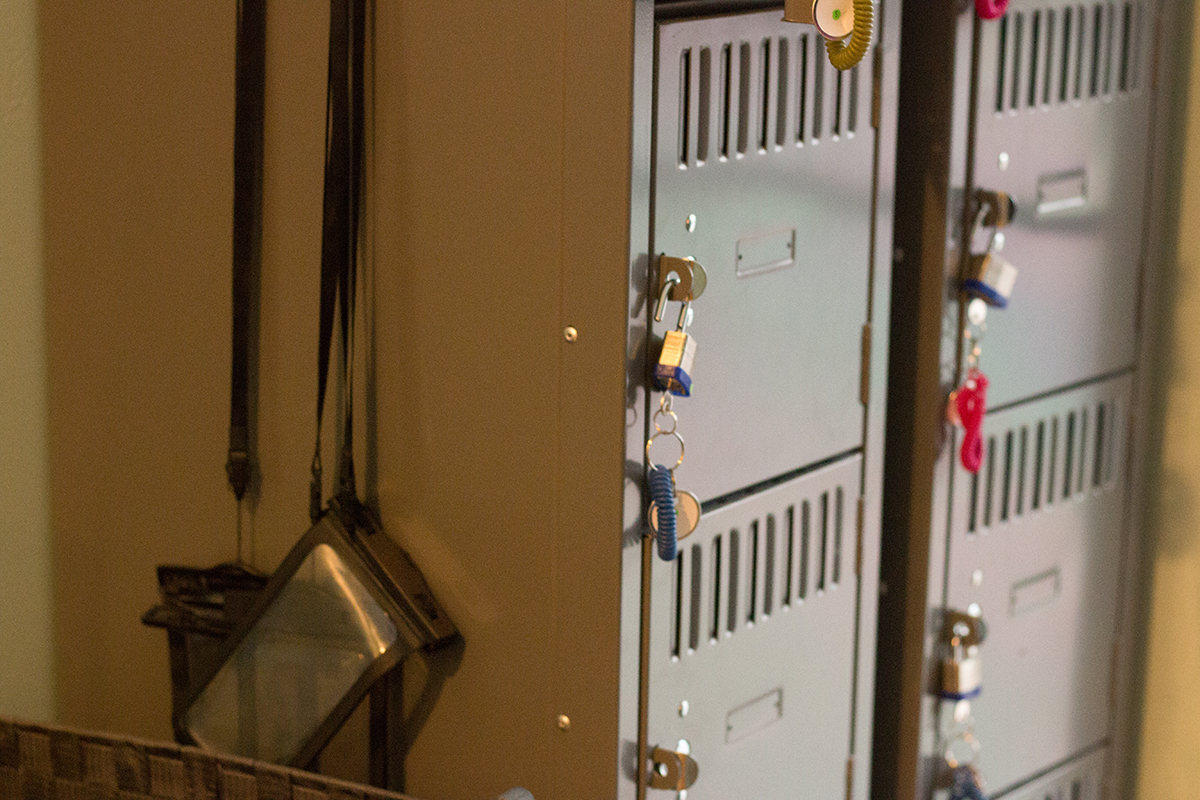 What is Salt Therapy?
Salt acts like an expectorant, accelerating mucus clearance and improving lung function while killing harmful bacteria and soothing the respiratory system. During your 45-minute session, you can relax, enjoy music or read in the cozy, spa-like salt covered rooms while breathing in microscopic salt particles.
Nearly every wall surface is covered with natural rock salt to create a sterilized and negative ion environment. The Salt Room Appleton also uses the newest top-of-the-line halogenerators to crush pharmaceutical grade salt into small particles for inhalation creating the microclimate.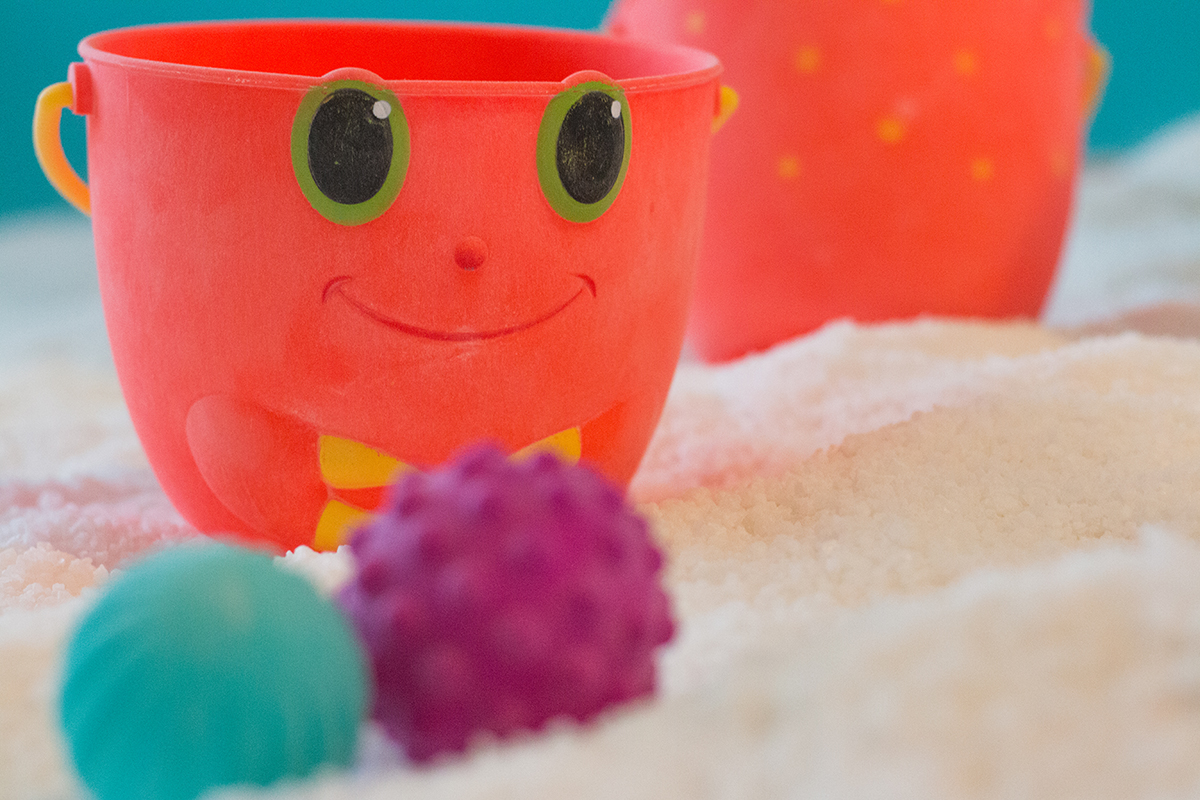 What does Salt Therapy help?
Allergies

Asthma

Bronchitis

Cold/Flu

Cystic Fibrosis

Dermatitis

Ear Infections

Emphysema

Rhinitis

Sinus Infections

Sinusitis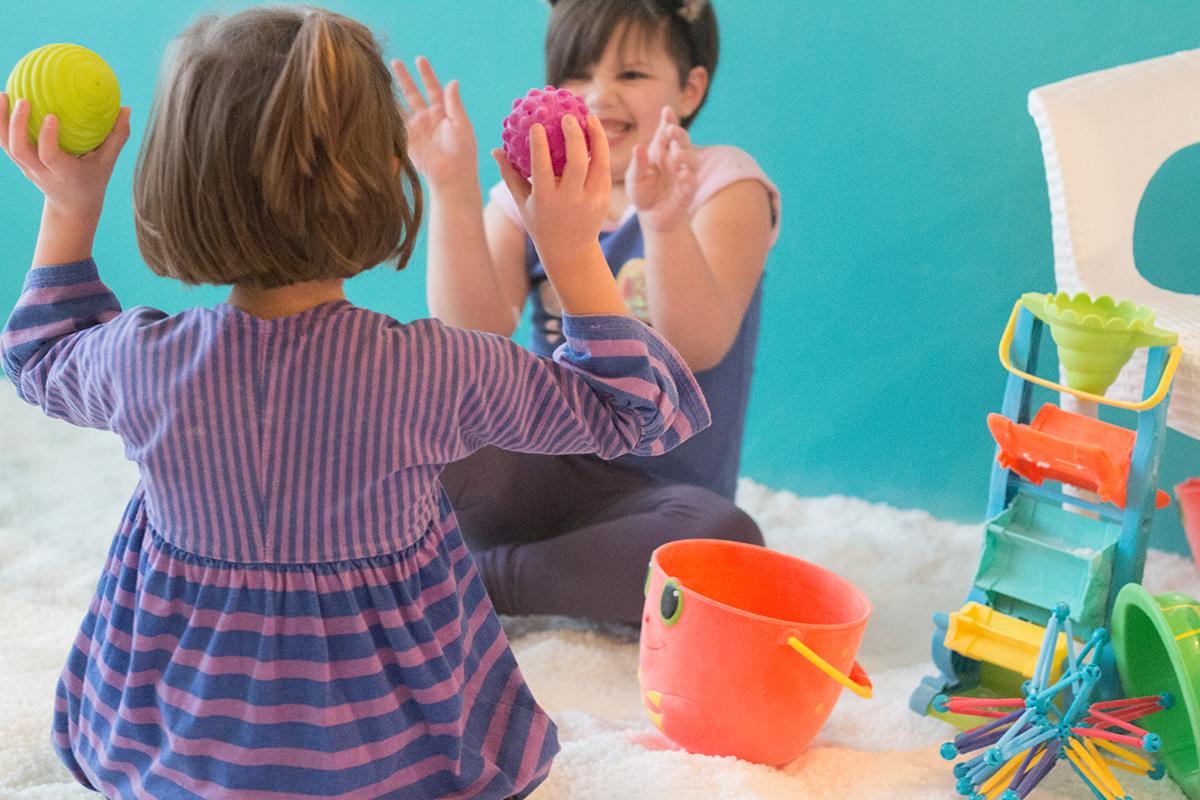 What to know for your first visit?
Fragrance-FREE
For the safety of staff and customers, The Salt Room Appleton has a fragrance-free policy. Due to the nature of our business, if you arrive wearing fragrance, you will be asked to reschedule your appointment. The Salt Room appreciates your cooperation on this front!
Why be fragrance-free? Fragrance is a common trigger of asthma, rhinitis (hayfever), sinusitis, eczema, dermatitis, migraine and other types of headaches. Fragrance can also trigger anaphylaxis (a potentially fatal allergic reaction), epileptic seizures, dizziness, fatigue, poor concentration, nausea and other symptoms.
Wear light-colored clothing (including socks)
The salt leaves a very fine powder on your clothing. We'd say this is especially true if you're planning to be in a session with a little one that are likely to be playing and leaving little white handprints on you!
No shoes are worn in the therapy rooms. Remember to wear or bring along socks.
Lockers are available for your personal belongings.
Complimentary lockers are located near the coat and shoe area for you to stow away your purse or diaper bag. You'll be provided with a key on a bracelet.
Cell phone protectors are available to protect your phone
The salty air can affect electronics. You can bring your phone along in one of the provided protectors or you can take a break from the world and stow it away in your locker. We found that the protectors made our phones' touch screens a little tricky to use.
Toys and books are provided for your kids!
The children's area is like a giant salt play pit. They've thoughtfully included beach type toys that are perfect for playing in the salt. There is also a collection of books to share while you're in there. Our kids were well occupied for the time and wanted to stay to play longer after our time was up!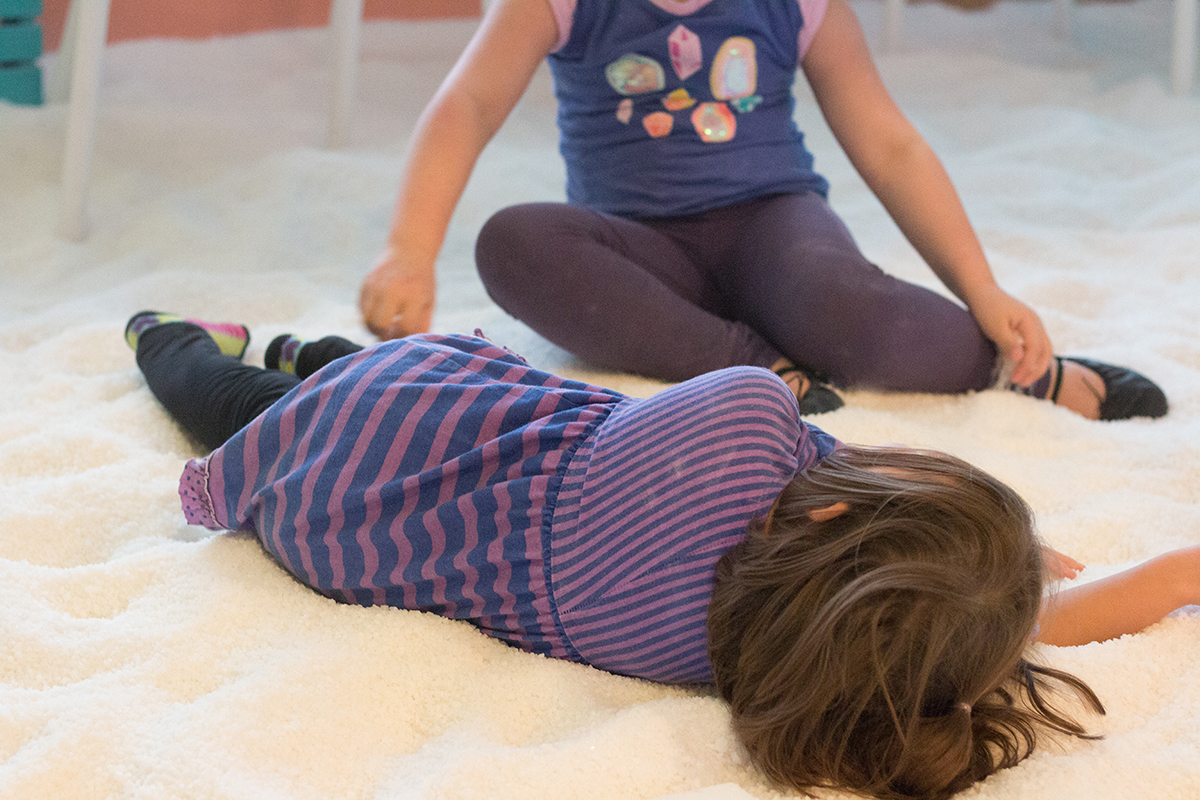 How long are the sessions?
Sessions are 45 minutes long and start 15 past the hour. (Make sure the kiddos use the bathroom before!)
Benefits of Salt Therapy
Abatement of bronchial inflammation

Removal of airborne pollen particles from airways

Strengthening of immune system that decreases allergic reaction to pollens

Cleansing and sanitation of the airways

Prevention and treatment of common cold and flu

Improvement of dermatological disorders such as acne, dermatitis and psoriasis

Reduction of snoring

Better sleep
The Salt Room
1196 N. Mayflower Drive
Appleton, WI 54913
(920) 903-1150
Hours of Operation
Mon, Wed, Fri: 9am-6pm
Tues, Thurs: 9am-8pm
Sat: 9am-3pm