Playpen Sports Academy's childhood development programs are a wonderful way to introduce your child to the world of sports and physical activity, in a non-intimidating environment with a small group of other toddlers and parents. The programs based in the Fox Valley are currently held in Appleton and Green Bay, focusing specifically on ages 2-5.
The focus is just as much on the individual development of your child as it is on the sport specific skills that are taught. Because while Playpen Sports Academy expects some of your children to go on to be great athletes, they expect all of your children to go on to be great people!
BONUS: Go Valley Kids readers can take an extra $15 off using the code "GOVALLEY"!
Why is childhood development important through sports?
First impressions matter! You want to make your toddler's first sports experience a good one. Playpen Sports Academy's soccer, baseball, and basketball programs are specifically designed for ages 2-5. The curriculum is not only developed based on each sport, but organized and structured in a progressive, fun, and safe environment.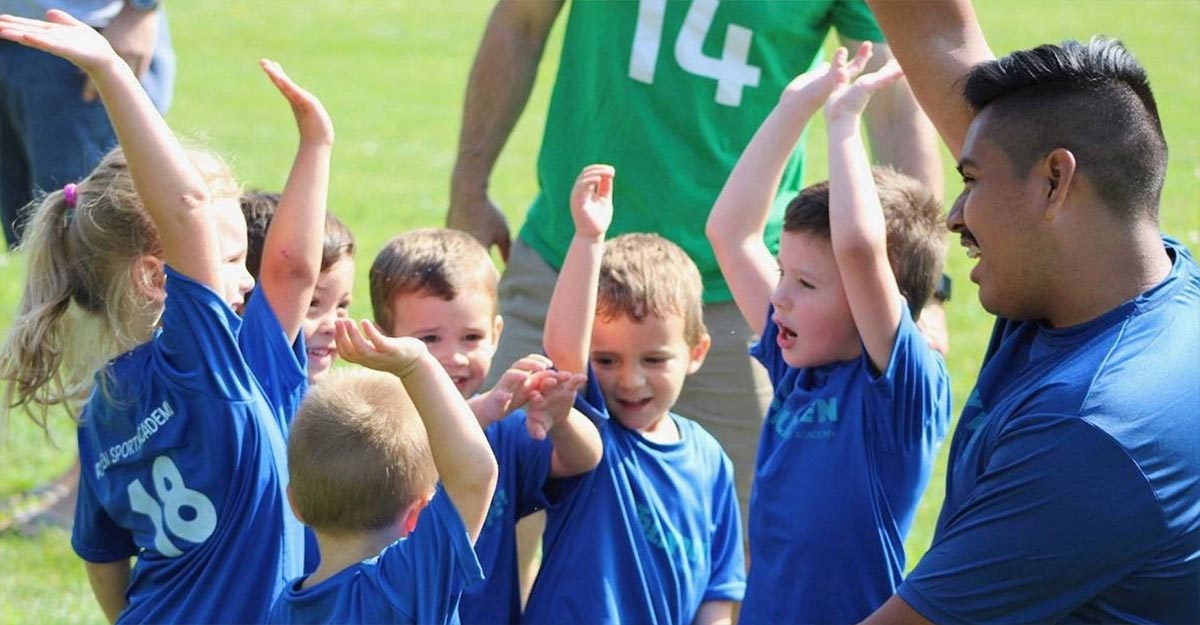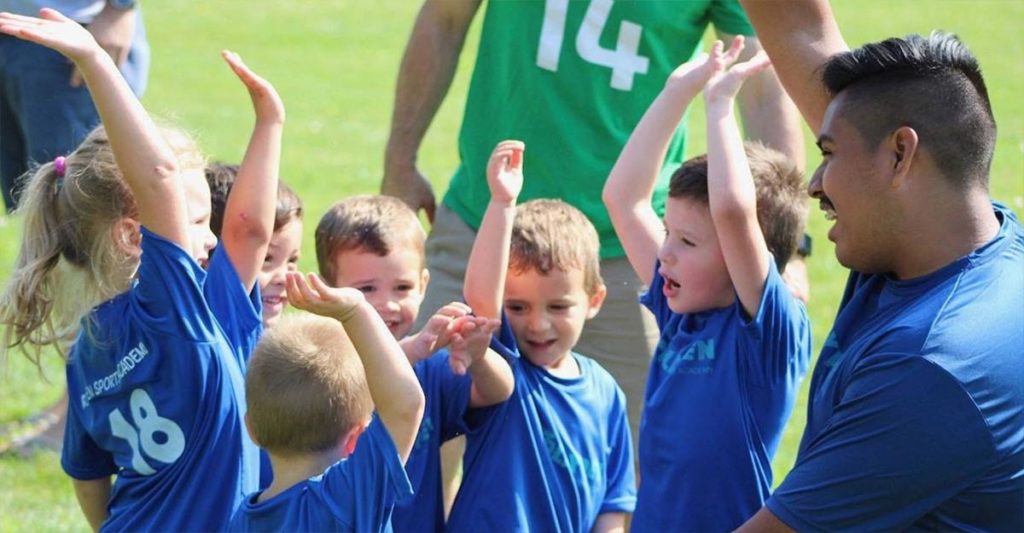 What's the Playpen Approach?
Program Benefits
The Playpen Sports Academy development-based curriculum is focused on three primary areas of development for their young athletes: motor development, social development, and emotional development. This means classes focus on things such as teaching children how to move and use their bodies, working with other children, interacting in social settings, following directions, overcoming obstacles, dealing with setbacks and failure, and most importantly how to have fun in a physically active environment.
What is "The Playpen Difference"?
While Playpen Sports Academy surely isn't the only childhood development organization, they do a few things that really set them apart from the rest. From their expert-designed curriculum and integrated parent resources, to their individualized feedback and progressive curriculum sets, there's a lot for parents to love about these classes and their approach.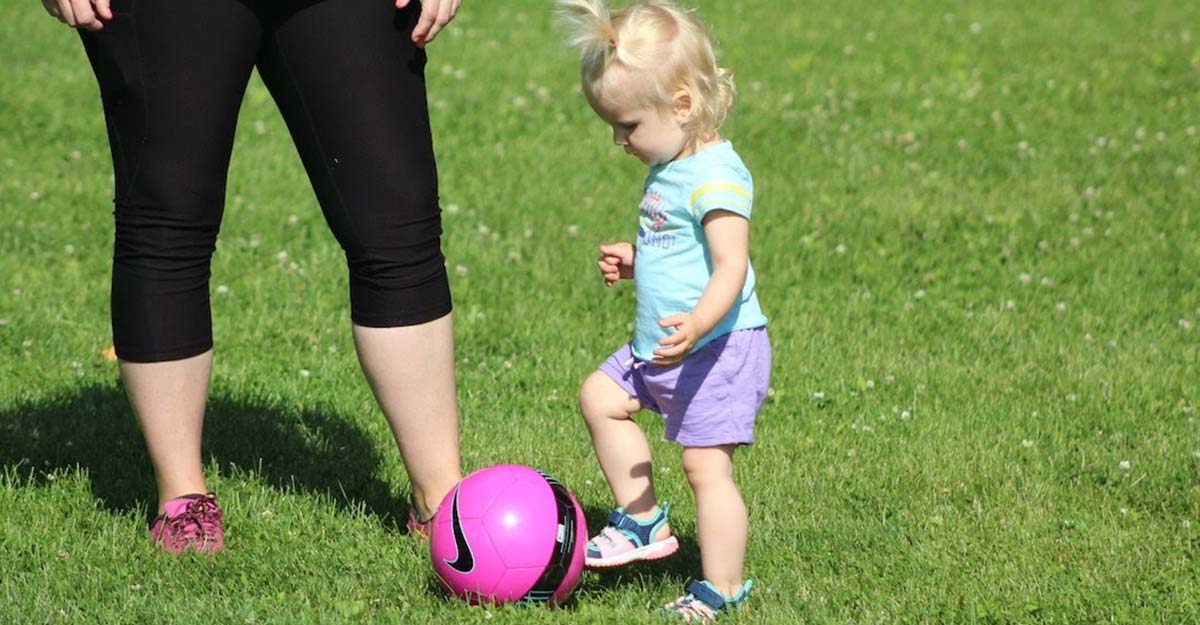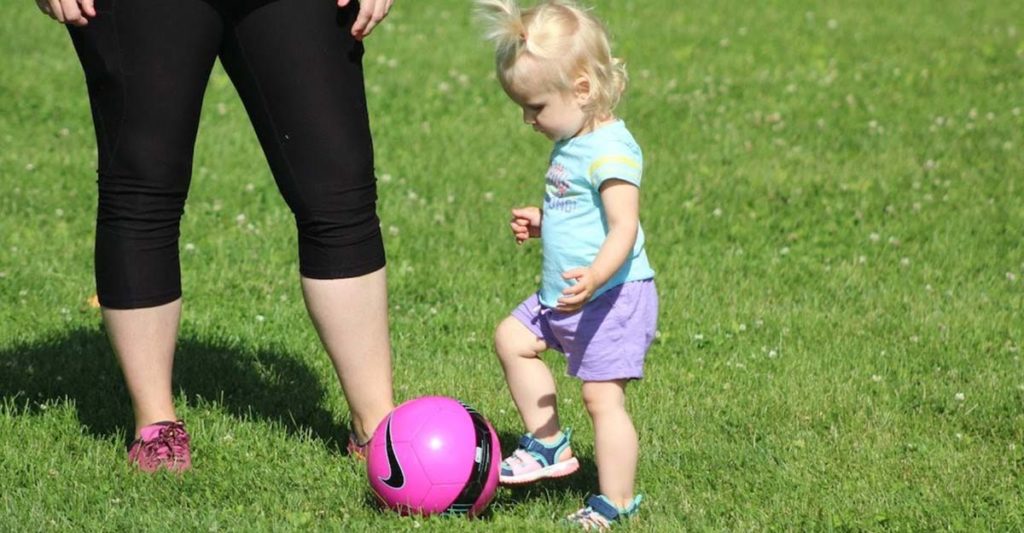 Soccer Programs
Tiny Tots Soccer (2 year olds): With a primary emphasis on childhood development, this class introduces toddlers to soccer with games and activities that allow them to run, play as a group, and kick a ball. The main approach is one in which toddlers will gain the most basic soccer skills while facilitating their physical and emotional development in areas such as balance, coordination, sharing with others, following directions, and social engagement. Playpen Sports Academy classes are geared toward toddlers' unique way of learning and incorporate games and activities that include soccer balls, super soft play balls, parachutes, noodles, cones, scoring goals, and more!? (Adult participation is required)
Tot Shots Soccer (Ages 3-5): Building off of the things learned in Tiny Tots Soccer while continuing to introduce higher level soccer skills and fundamentals (note: prior participation in Tiny Tots is not necessary). These classes will continue to take a childhood development approach and will focus on increasing balance and coordination while introducing things such as jumping, foot-eye coordination, ball control, listening skills, social cooperation, and independent learning. Some parent participation is still required, however our goal is to increase toddler independence by relying less on the parents as the season progresses.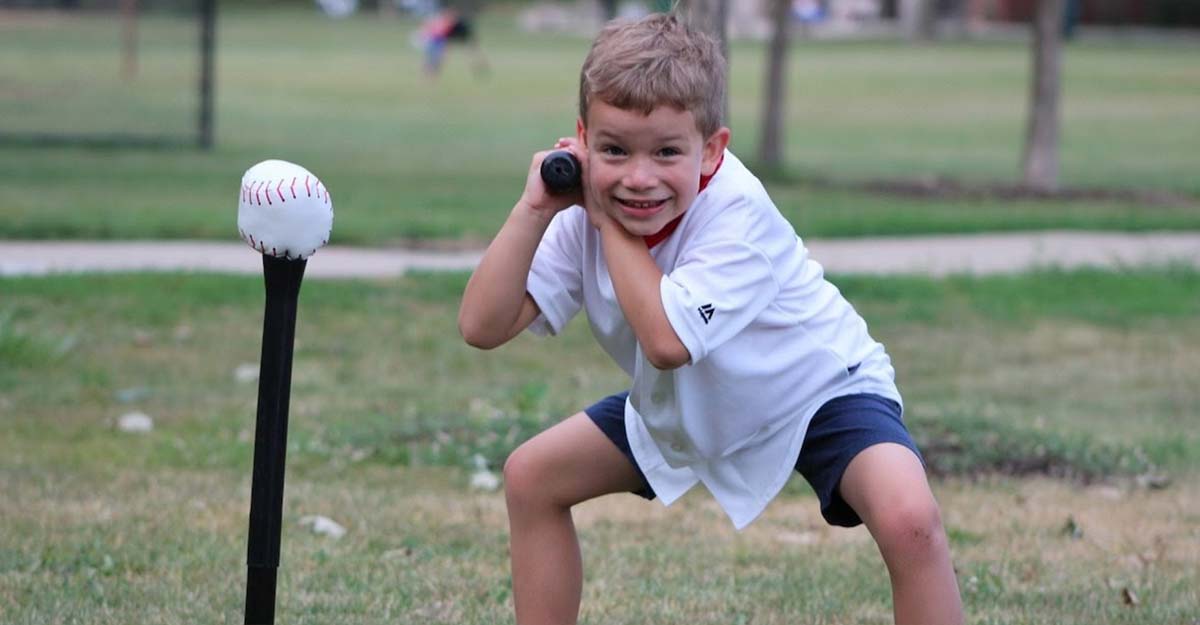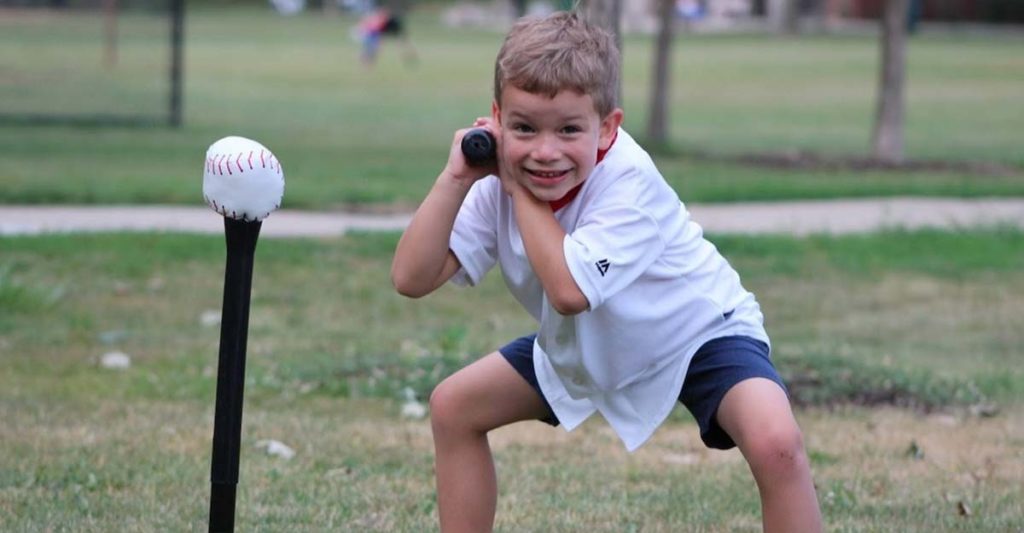 Baseball Programs
Tot Shots Sluggers (Ages 3-5): A development-based program focused on the social, physical, and intellectual aspects of baseball. Toddlers will play fun games and activities that introduce throwing, catching, and hitting. The physical developmental portion of this class is centered around hand-eye coordination and environmental reflexes, while the social and intellectual development will focus on patience, working together, and relying on others. These classes also provide opportunities to work on areas of general development such as increasing balance and full-body motor function, while continuing to emphasize emotional skills such as: following directions, active listening, social collaboration, and independent learning. Again, some parent participation is required, especially in the beginning of the season, however the goal is to increase toddler independence by relying less on the parents as the season progresses.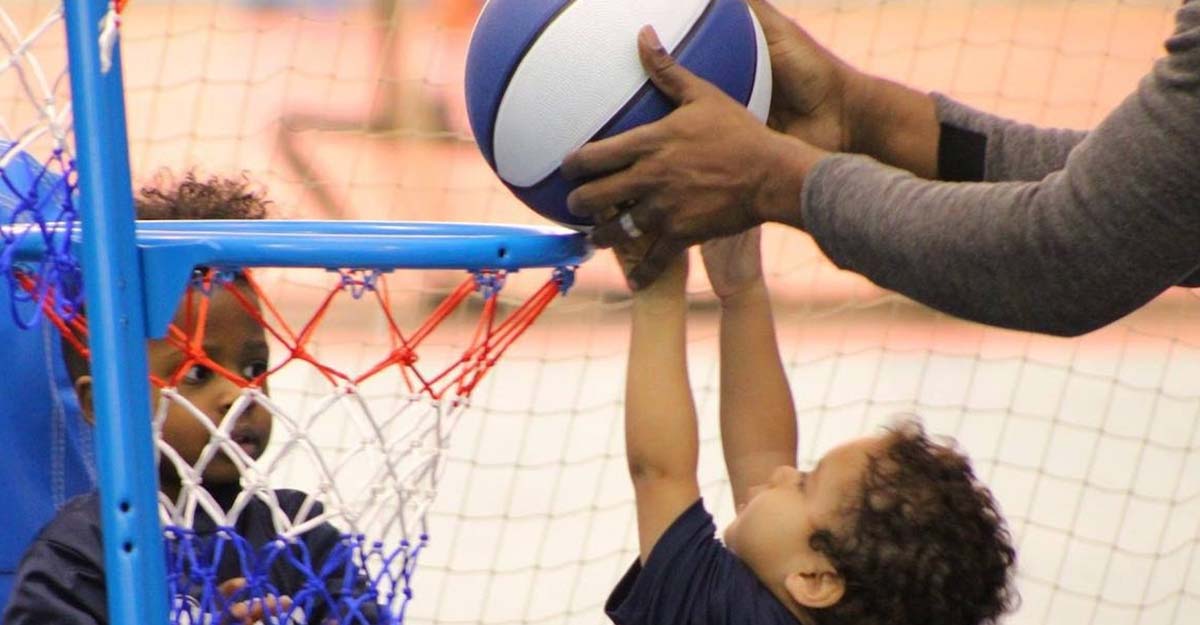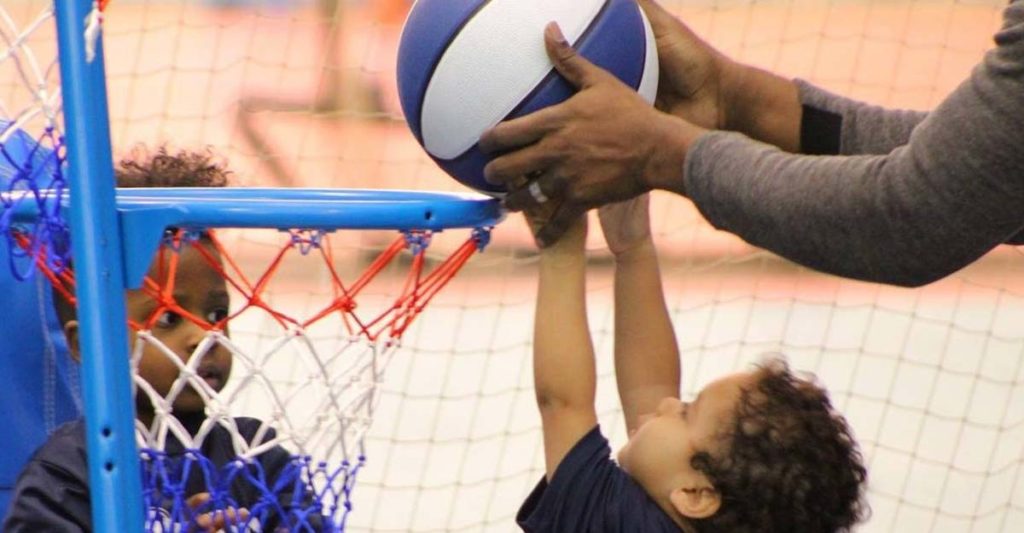 Basketball Programs
Tot Shots Basketball (Ages 3-5): Just like soccer and baseball, these childhood development classes are designed to improve the physical, social, and emotional development of your child, while also introducing the fundamentals of basketball such as dribbling, passing and scoring using fun games and activities. Classes will focus on increasing balance and coordination while introducing things such as jumping, hand-eye coordination, ball control, listening skills, social cooperation, and independent learning. Some parent participation is required with this class as well, however just like the other Tot Shots programs, the goal is to increase toddler independence by relying less on the parents as the season progresses.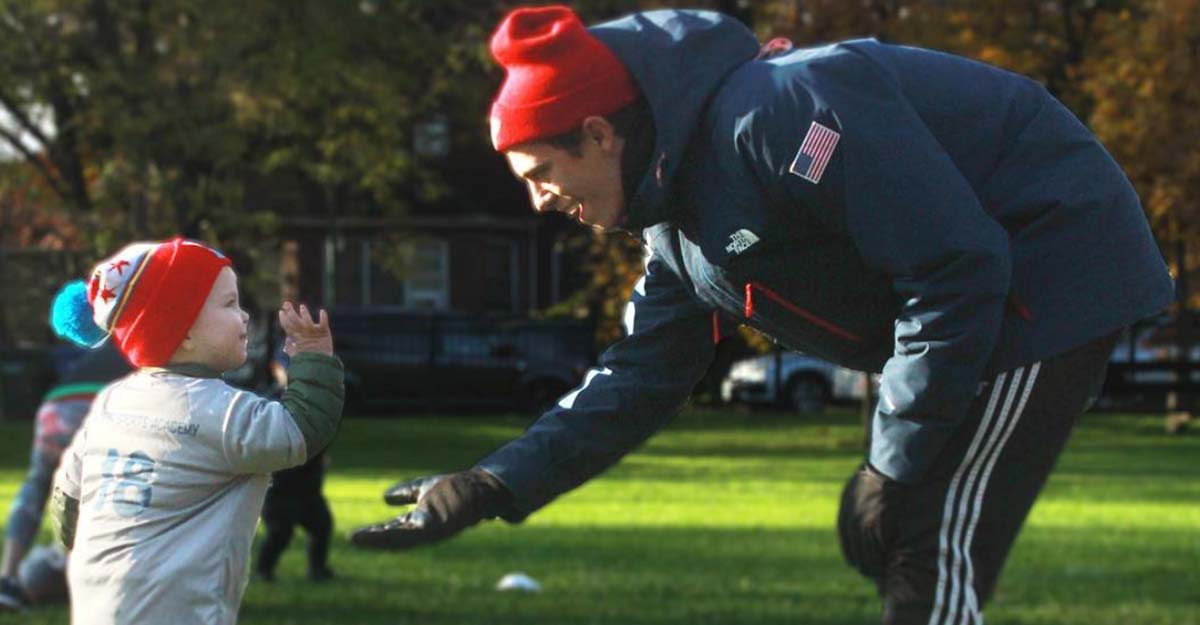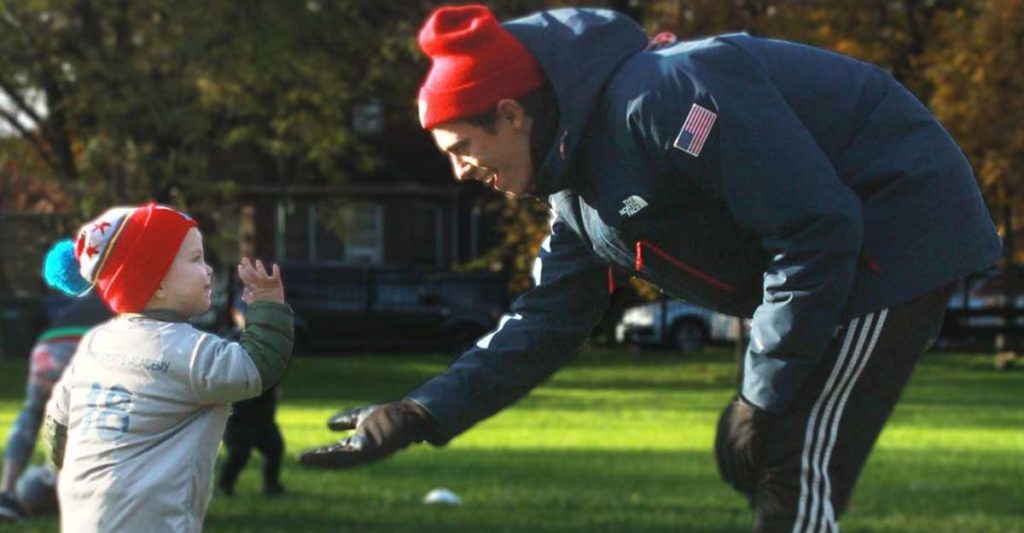 Meet Our Staff
Chris Nagel – Founder & Executive Director
Chris is an Appleton native, where he was a multi-sport athlete at Appleton North High School. After leaving UW-Madison in 2016 he headed to Chicago where he started Playpen Sports Academy as a way to make some extra money while trying to start a separate business. After a successful first season and lots of great feedback, he quickly realized how valuable their classes were for young families and wanted to bring Playpen Sports Academy to as many families as he could. As a long time Appleton resident with loads of personal ties in the Fox Valley, he knew right away that his hometown was the community he wanted to serve the most. For him, it's exciting to see childhood friends, past teachers, and former classmates bringing their kids to Playpen classes, but perhaps his favorite part of working with his hometown community is finally being able to mold future athletes who prefer green and gold over blue and orange.
Coach Aly – Director of Childhood Development & Curriculum
Coach Aly is a Licensed Occupational Therapist specializing primarily in pediatric OT. She has spent much of her professional career working with young children in both clinical and educational settings, and brings a great deal of knowledge and experience in the field of early childhood development to the Playpen Sports Academy team. Aly has always had a passion for working with kids and her experience and approach to childhood development will provide incredible value to our developmental-based curriculum. Aly was a two sport athlete, excelling in swimming and softball throughout her childhood, but now focuses her athletic energy on molding future generations of athletes.
Coach Bennett – Appleton Program Director
Coach Bennett is as passionate about sports as anyone out there. After four years as a multi-sport athlete at Appleton East, Bennett went on to play football and baseball at Ripon College, where he became a three year starting cornerback and a member of Ripon's Student Athlete Leadership Team. Bennett got involved with Playpen Sports during his Senior year as he helped kick off Playpen Sports Academy's first Appleton program in 2019. He recently graduated with a double major in Business Management and Sports Management, allowing him to join the team in a greater capacity in order to continue providing the best possible experience for the families of Playpen Sports Academy.
Coach Collin – Director of Marketing & Events
Coach Collin is the Director of Marketing & Events, and also oversees the Green Bay programs. He graduated from UW-La Crosse in 2015, majoring in broadcasting and digital media with a minor in sports broadcasting. He has a notable background in sports where he's been a local television sports anchor the past few years, along with being a multi-sport athlete in high school. Coming from a large family of 12 siblings, he's always enjoyed working with kids and helping them learn and develop through sports. He's also a diehard Packers fan, and lives just minutes down the road from Lambeau Field. Collin and his family have visited Packers training camp every year together since he was 5 years old.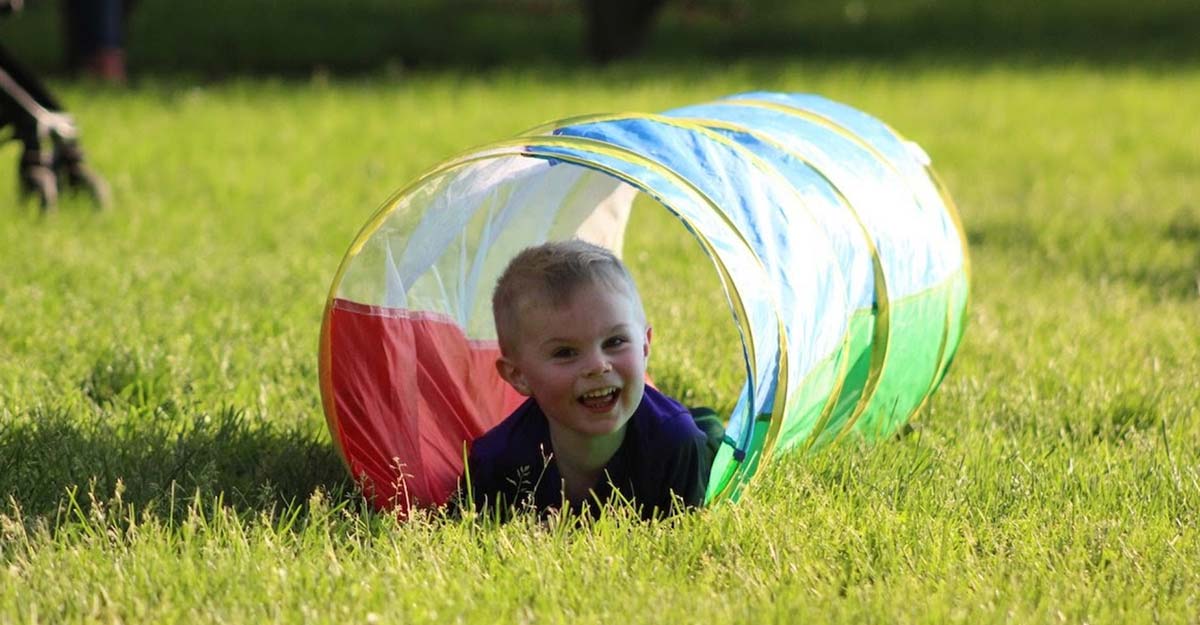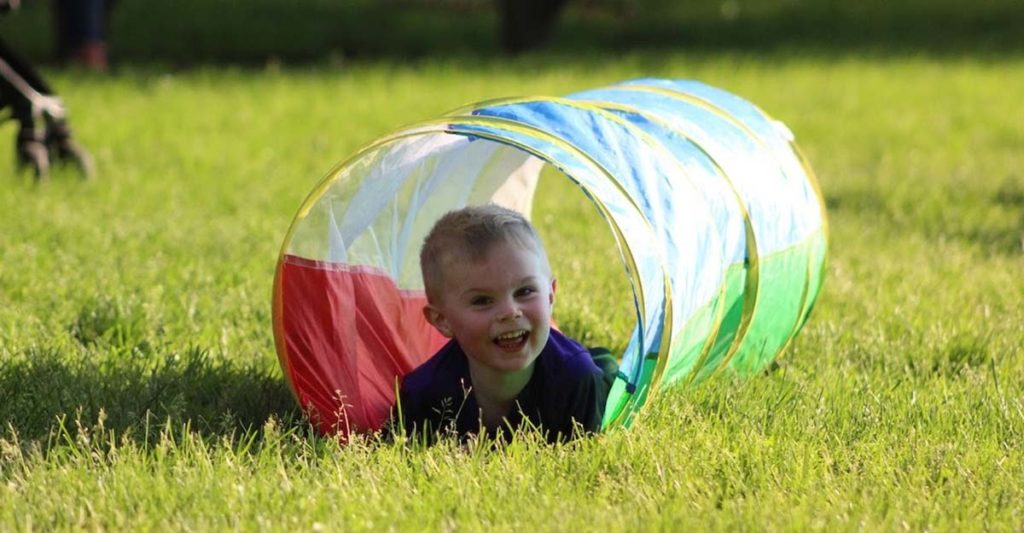 How do I register for a class?
Families can register online at playpensports.com. There you can select which program location, day of the week, and class you would like to sign your toddler up for!
How much do classes cost?
Prices vary by location and sport. However, families can save up to $25 for the on registration during early bird rates when prices range from $95 to $105 for the full season. Registration fees include a free jersey, picture day (free access to all photo downloads), as well as a number of other parent resources to make sure you get the absolute most out of the season!
BONUS: Go Valley Kids readers can take an extra $15 off using the code "GOVALLEY"!
Are the classes safe in the current health environment?
Playpen Sports Academy has taken a very comprehensive approach to the current public health situation and has implemented a great deal of minor modifications within our programs in order to make sure families are provided with the safest and most responsible environment possible. While these temporary modifications may bring some minor changes to how classes are facilitated, the core values remain fully intact! For more on all the new health and safety guidelines for COVID-19, you can visit playpensports.com/programsafety.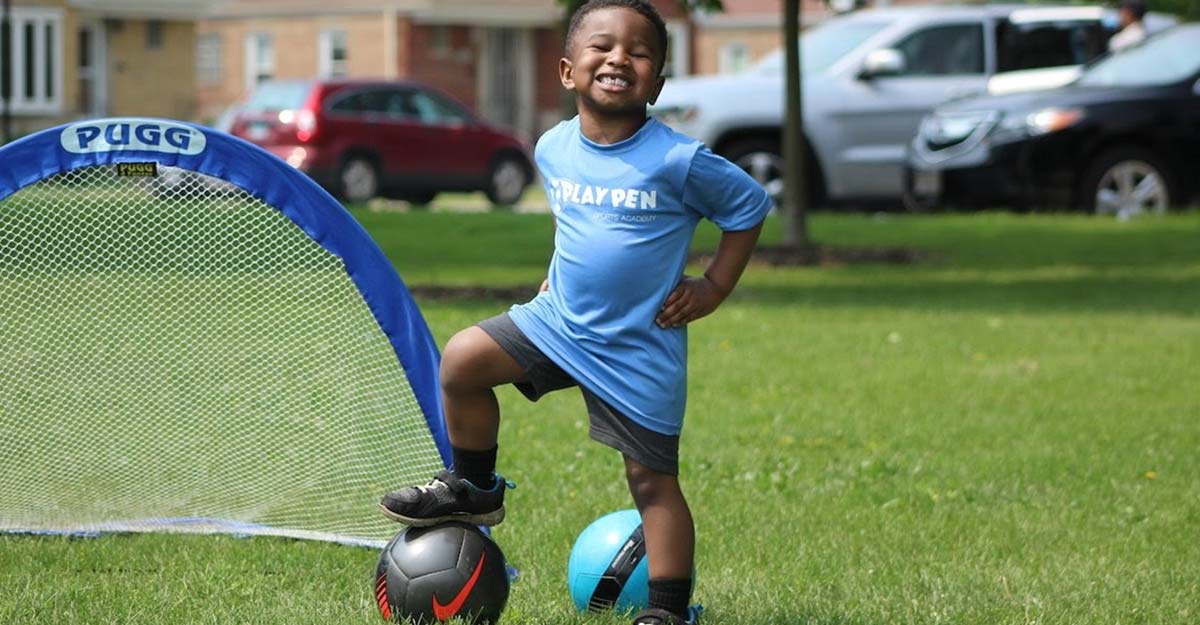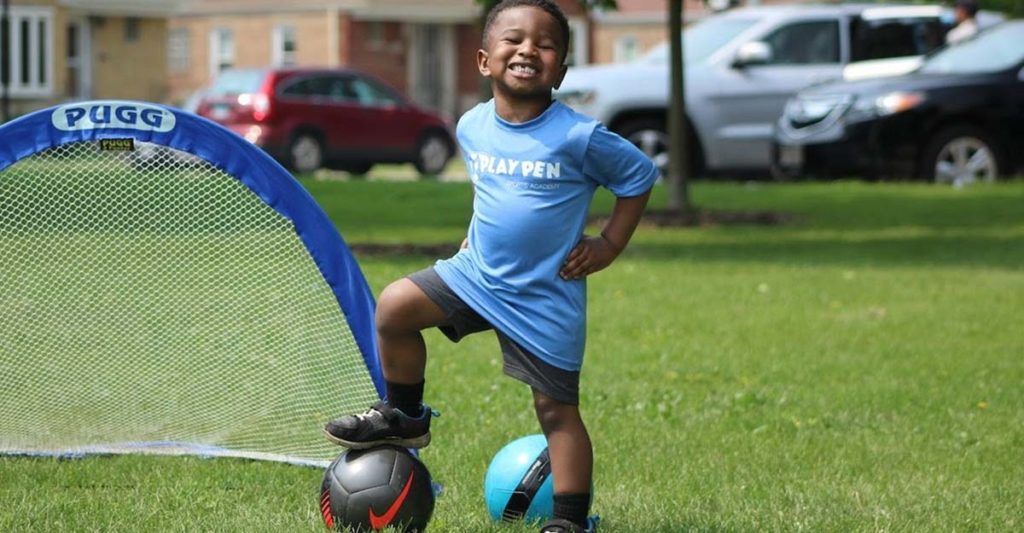 Playpen Sports Academy
If you are interested in signing up for a class this upcoming season or want to find out more about Playpen Sports Academy, visit the website below to register or learn more!