If you're looking for a pediatric dentist who is fun, comforting – and an expert in his field – you may want your child to see Dr. Mark Shaw! Shaw is a pediatric dentist who sees patients in First Impressions' Appleton and Bellevue offices.
"I just enjoy talking to kids about silly things and seeing them happy after something they were scared to do, especially when they proudly tell their parent, 'I did it!' and 'It didn't even hurt!' That is such a great feeling" Dr. Shaw explains. "I even have a patient who calls me 'Dr. Ninja' because he didn't even realize the tooth was out and we were done."
He adds, "I also appreciate the parents' relief when they hear things went well and can visibly see that their child is happy. That is so gratifying!"
Although, it's not only fun and games. Dr. Shaw's expertise has made him an advocate for establishing a dental home (dentist office) early. He wants to ensure his patients have the best start possible when it comes to their oral health. Helping patients, together with their parents, establish healthy habits early is integral to preventing decay and maintaining oral health. (The American Academy of Pediatrics recommends scheduling an appointment when the first tooth appears, or no later than baby's first birthday).
He explains, "Most people don't understand the importance of having their child see a dentist early! During this first appointment, I discuss with parents the proper way to clean infant teeth, key feeding and eating habits, and even pacifier use." He continues, "This discussion is nearly as important as the initial exam of the child. We want to set children up for success!" Indeed, a 2014 study reported by Pediatric Dentistry confirms that children who visit a dentist by age one have 3.5 fewer cavities.
We think his diligence and expertise is paying off, as a recent parent stated in a Facebook review, "I am so incredibly thankful and amazed at how great my daughter's appointment went today… I am very happy with Dr. Mark and how thoroughly he explained everything."
Another says, "Dr. Mark was wonderful… thorough, efficient, and fun!"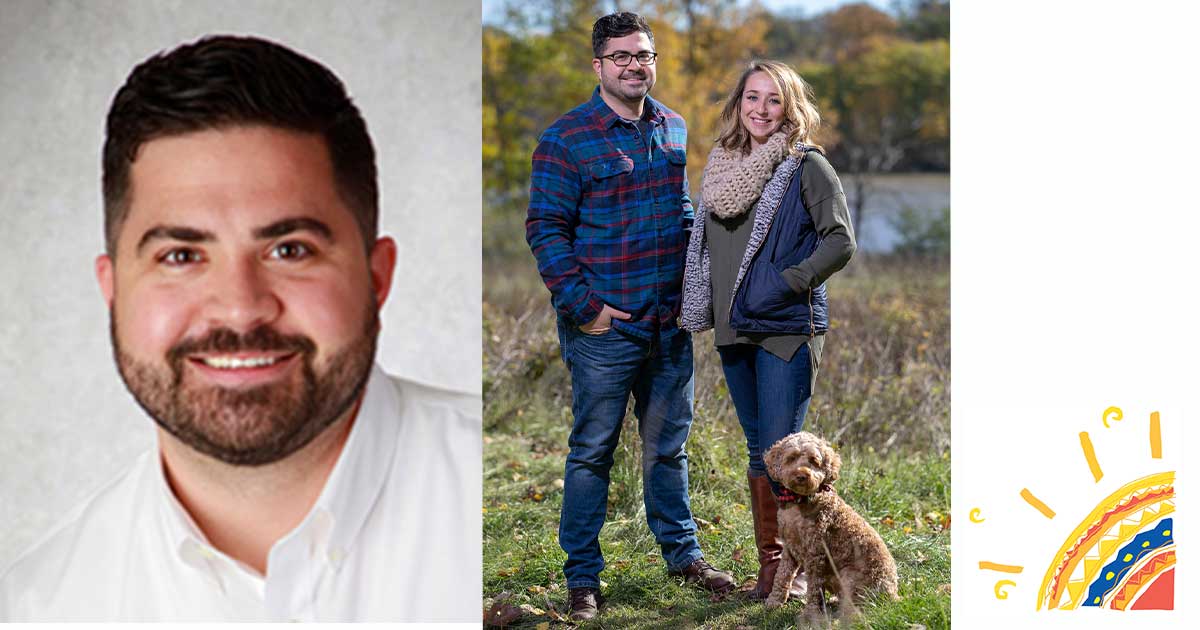 Dr. Shaw hopes his patients consistently feel comfortable – and even enjoy — visiting his office. This sense of ease and enjoyment helps ensure lifelong healthy dental habits. "Everything is done with a purpose for children to have a positive experience. First Impressions wants to engage with children for them to be active participants in their dental care. With First Impressions, children want to come to the dentist."
And the reviews continue to reinforce his philosophy. Another parent says, "My son had the best experience at your place. He felt very comfortable with everyone. Walking out he grabbed his doctor's profile… today he told his brother and sister while holding the profile, 'This is my friend Dr. Mark. He is my dentist and doesn't hurt me.'"
When Dr. Shaw isn't busy making the dental health of local children fun and educational, he and his wife Casey enjoy time with their Australian Labradoodle, Ava. He also enjoys camping, golfing, cooking, and watching the Pittsburgh Penguins.
To learn more about First Impressions' practice philosophies, check out this video at or visit fidkids.com.
First Impressions has nine locations throughout Eastern, Central, and Northern Wisconsin including Appleton, Bellevue, Howard/Suamico, Shawano, Stevens Point, Wausau, Weston, Rhinelander, and Medford. Their mission is to provide specialized comprehensive oral health care for infants, children, adolescents and patients with special needs delivered in a state-of-the-art, child-friendly environment. As pediatric dentists, they are trained to manage pediatric oral conditions and have a deep understanding for the care and management of children.
First Impressions Pediatric Dentistry
Fidkids.com  |  info@fidkids.com