Peace Christian Preschool is an early childhood experience that offers children a Christian setting in which to grow, learn, and develop physically, spiritually, intellectually, socially, and emotionally. Christian values are taught in and through Bible stories, daily interactions, music, and art.
Our center is located inside Peace Lutheran Church, and is home to both a 3K class, and an OASD 4K class. Our facilities include large classrooms equipped with Apple TVs and projection equipment, a large gymnasium, and an outdoor play space.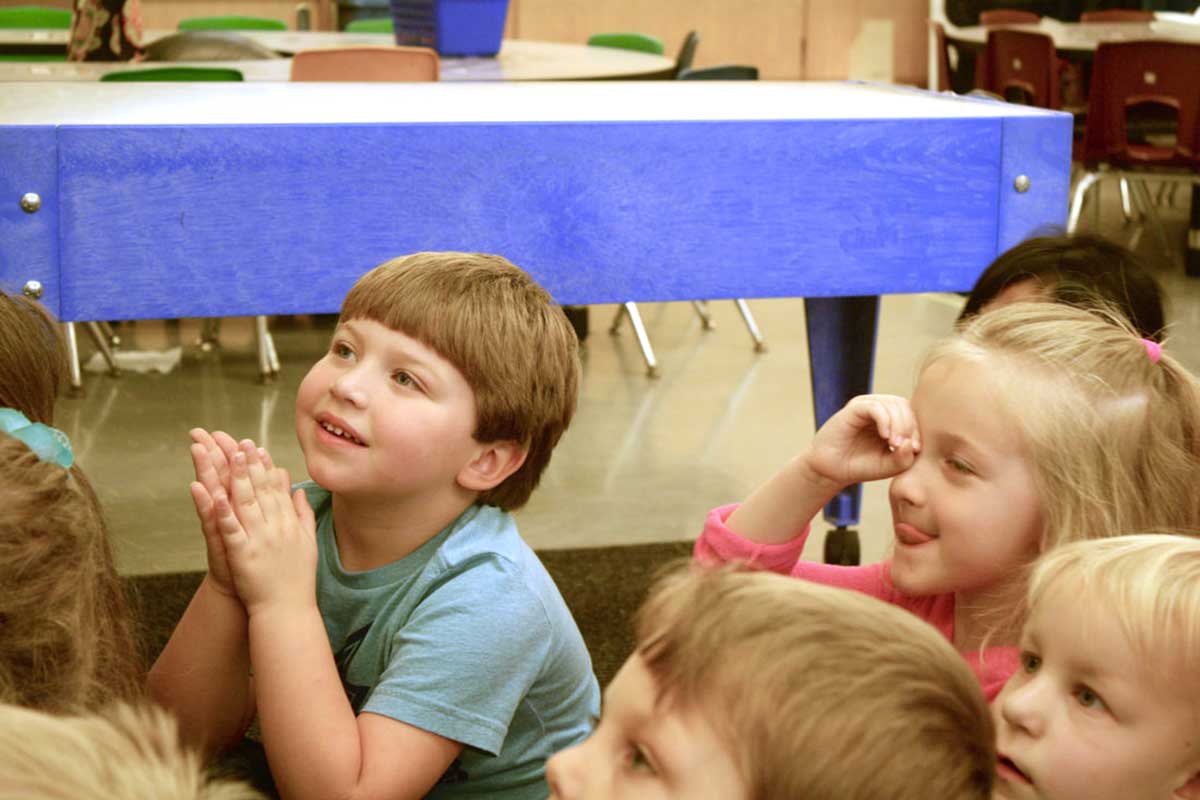 Programs: 3K, 4K
Schedule: All classes are two hours and forty-five minutes long. The 3K session options are Monday/Wednesday/Friday 8:15 am to 11 am OR Tuesday/Thursday 8:15 to 11 am. The 4K session options are Monday – Friday, 8:15 to 11 am OR Monday – Friday, 12 to 2:45 pm.
240 W 9th Avenue, Oshkosh, Wisconsin
(920) 651-1595
www.peacepreschool.org | www.facebook.com/PeaceChristianPreschoolOfOshkosh/