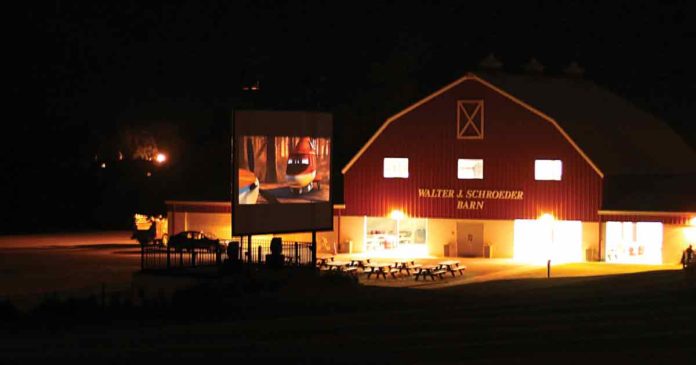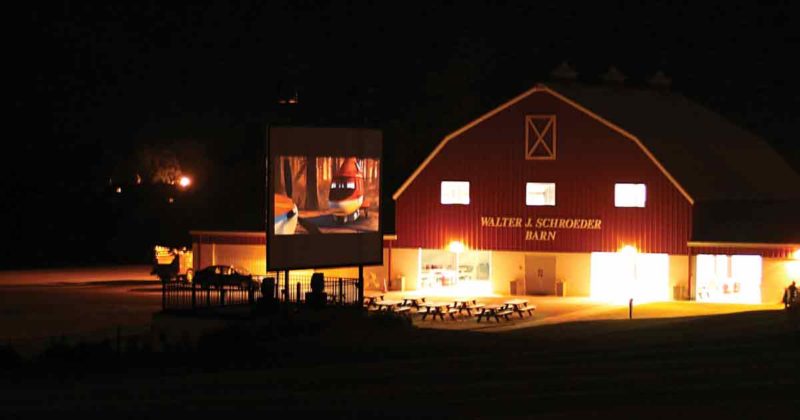 Another thing on our Summer Bucket List is to catch an outdoor movie under the stars! We have lots of great, FREE options around the Fox Valley. Don't forget your blankets, popcorn and bug spray. Movies begin at dusk.
Appleton
Appleton Memorial Park Amphitheater
Children's games begin at 7 pm and the FREE movie begins at dusk (about 8:45 pm). Bring your blanket (no lawn chairs allowed). Concessions are available to purchase. Open canoeing available before the movie from 6 – 8  p.m. Cost: adults $2, youth (age 17 and under) $1 .
Moana
Thursday, June 21, 2018               
Despicable Me 3
Thursday, July 12, 2018                               
Coco
Thursday, July 19, 2018                                
A Wrinkle in Time
Thursday, August 2, 2018                    
Erb Pool, Appleton

1800 N Morrison St, Appleton
"Dive-In" movie begins at dusk or approx. 8:30pm. FREE event.

Finding Dory
Sunday, July 22
Fox Cities Stadium
2400 N Casaloma Dr, Appleton
Take the family to the ballpark for a movie! Admission is $2 per person (children under 2 years old are free.) Pre-purchase tickets at any Fox Communities Credit Union. Each movie-goer will receive a free soda and serving of popcorn. Gates open at 6 pm and movie starts at 7.  
Despicable Me 3
Thursday, June 21, 2018
Neenah
Neenah Pool
600 S. Park Ave, Neenah
Movies are shown on the deck on a large screen. Families can swim, slide on the slides or sit on the grass or chairs to enjoy the movie. Movies start at dusk. Titles posted a week before the date.
July 20 and August 10
Great Northern Park
735 Kensington Rd, Neenah
Bring the blanket and the family for this free night of games and a movie. Games run 7-8 pm. Movie starts at dusk. Popcorn and water will be sold.
Nut Job 2
Thursday, August 9, 2018
Village of Fox Crossing
Schildt Park
1780 Cold Spring Rd, Neenah
Despicable Me 3
Thursday, August 2, 2018
Menasha
Smith Park Pavilion
301 Park St, Menasha
There will be planned karaoke and activities at 6:45 pm before the movie. Lil Mad Kat Studio instructor will be on site to guide kids through a painting project (all materials and apron are included.) Ice cream cones, popcorn, and beverages are available for purchase. Free movie starts at 8:30 pm.
Sing
Thursday June 14 (Rain date Friday June 15)
Menasha Swimming Pool
915 Third Street, Menasha
Let's Luau! Grab a lawn chair or inner tube! Evening will include games, activities and more! Food and concessions available for purchase. 6:30-8:30 pm. Movie starts at 8:30 pm.
Moana
Wednesday, July 25, 2018
Sherwood
Wanick Choute Park
W4687 Castle Dr, Sherwood
Concessions will be available approximately one hour before showing and during the movie. There will be an activity or game before the movie. Bring blankets (lawn chairs are ok for lower level) to sit on and bug spray. In the case of inclement weather, the movie will move to the Village gym. Check the village Facebook page for more information.
Wonder
Friday, June 22, 2018
Leap
Friday, August 10, 2018
Oshkosh
Leach Amphitheater
303 Ceape Av, Oshkosh
Bring a blanket, lawn chairs and enjoy fun family entertainment and movie night. Concessions will be available. No carry-ins please. Gates open at 6:30 pm. Family Fun 7-8 pm. Movie begins at dusk (around 8:45 pm).
The Emoji Movie
Friday, June 8, 2018
Despicable Me
Friday, June 22, 2018
Wonder
Friday, August 10, 2018
Coco
Friday, August 24, 2018
Green Bay
Josten Park
2280 Town Hall Rd. Green Bay, WI 54311 (upper baseball diamond)
Concession sales begin at 7:30 pm and movies begin at dusk.
The Jungle Book
Friday, June 22, 2018
Peter Rabbit
Friday, July 20, 2018
Cars 3
Friday, August 17, 2018
Allouez
Green Isle Park Baseball Diamond
2400 Greene Ave., Allouez
Moana
Friday, June 8, 2018
Ferdinand
Friday, July 13, 2018
Coco
Friday, August 10, 2018
Greenville
Lion's Park, Greenville
FREE movies start at dusk and concessions are sold in the pavilion. In the event of rain or wind, the movie will be shown in the pavilion but may begin BEFORE dusk, so come earlier.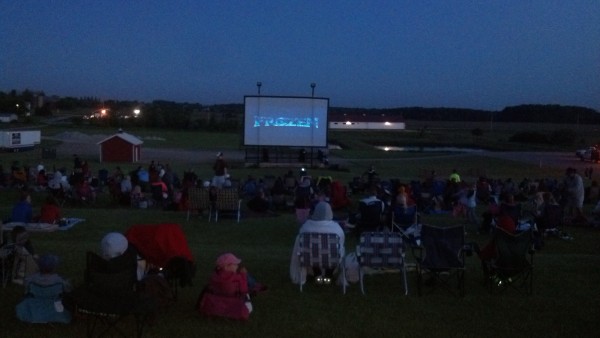 Despicable Me 3
Wednesday, June 13, 2018
Boss Baby
Wednesday, June 27, 2018
Wonder
Wednesday, July 11, 2018
Cars 3
Wednesday, July 25, 2018
Coco
Wednesday, August 8, 2018
Audience Choice!
Wednesday, August 22, 2018
---
Drive-In Theaters

Field of Scenes
N3712 WI-55, Kaukauna, WI
www.fieldofscenes.biz
Movies shown on Fridays and Saturdays in the beginning of the season. Watch their website for additional showtimes and movies. Two movies are included with admission. Admission is $7 per person for ages 12 & over, $3 per person for ages 4 – 11 and ages 3 and under are free. Gate opens at 6 pm. The first movie will begins at dusk. The second movie will begin approximately 15 minutes after the first movie is finished. Gate close at 10 pm.
Chilton Twilight Drive-In Theater
1255 E Chestnut St, Chilton
facebook page
Open Wednesday, Thursday, Friday, Saturday and Sunday during the summer. Open 2 hours prior to sunset. Mini Golf will be open each night. Also available for private parties on Monday or Tuesday night. Wednesday and Thursdays are $10 carload nights. All other nights admission is 6 for adults, $4 for children 11 and under.
Skyway Drive-In Theatre
3475 Hwy 42, Fish Creek
www.doorcountydrivein.com
Open Friday, Saturday and Sundays in May, September and October and nightly June through Labor Day. Entry gate opens 7:30 pm and closes about 15 minutes after the start of the second show. Admission is $8 for ages 12 & older, $5 for ages 5-11, and 4 and younger are free.