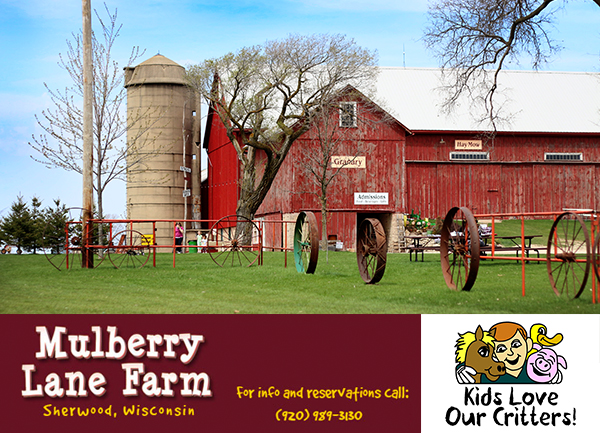 Have you ever been out Mulberry Lane Farm? The petting farm is located just 3 miles east of Sherwood. It is one our family's favorite spots. Not only is it educational but its fun as you get up close and personal with goats, lambs, chicks, ducks, kittens, horses and more. Everything is very clean and the staff is super friendly. They also have a great place for a picnic, so pack lunches!
If that wasn't enough, you'll also enjoy the pony rides, hayride and learning to milk a cow!
This time of year the farm is buzzing with babies – baby chicks, baby ducklings, baby kid goats, baby lambs, baby piglets, baby calves, baby ponies, baby kittens and baby bunnies. Its hard to resist wanting to bring some of them home.
A Couple Tips for your Visit to Mulberry Lane Farm
Pack a picnic or snacks. Spend as much time as you like. With all the exploring you will work up an appetite!
Wear comfy clothes and shoes. This farm is very neat and clean but its still a farm. You will also do a lot of walking.
Don't forget your camera! There are lots of great photo opps.
Bring the sunscreen.
Enjoy these pictures from our visit.