Mommy Tips is a Go Valley Kids series dedicated to real world, tried and true, practical advice for coexisting with your tiny humans. This is not "Sleep when your baby sleeps" type of advice. This is all about what to stock in your diaper bag, (can you guess why I suggest post its?) and where to find the best deals on kids clothes and toys (hello rummage sales!)
---

Rummage Sale Season – Part 1
We are not entering the season of spring. Oh no, we are entering Rummage Sale Season! We are pretty lucky that in our neck of the woods, the Rummage Sale Season is long and plentiful. It is such a great way to find good deals on everything from furniture and housewares to kids' clothes and toys.
Thinking of having a rummage sale?
It's a lot of work! There is pricing, cleaning your garage, setting up hanging rods, tables, hauling all your stuff outside, organizing your wares, advertising your sale, and there are no guarantees you will make a ton of money. But work for one person is fun for another! If you are on the fence about whether or not you want to turn your garage into your own personal thrift store, here are some points to consider.
Be Prepared
Typically the best sales are ones that are well thought out. Everything is priced clearly and organized into categories like housewares, clothes (sorted by size and gender) and toys. It should look full and organized from the street for people driving by. Deciding at the last minute that you want to throw together a rummage sale probably isn't going to draw a lot of business.
Pick a Good Weekend
Start by picking your weekend. Find out if your area has a neighborhood sale going on and try to get it in at the same time. Having a lot of rummage sales in one area is a huge factor in your sale's success! People will be more willing to stop if they can park and then walk to multiple sales at once vs driving all around town to one or two sales. Check out the city-wide sale list.
Clean House
Once you have your calendar marked, it's time to clean house. Start gathering items you want to sell. If you plan to price your items you can mark them all and then pack them in boxes according to category. That way when it is time to set up it's just a matter of pulling stuff out of boxes and placing it on the right shelf.Having a rummage sale is a great time to go through each room in your house and rid yourself of stuff that nobody uses anymore! You can also make this a year round project. Mark a box Rummage Sale and add things throughout the year that you want to get rid of.
Enlist the Help of Family or Friends
Know other people who have to get rid of some things? Ask if they want to sell their stuff at your sale! Not only will your sale be fuller and more appealing to shoppers, but you will have help setting up and running your sale.
Multi-Family Sales – Keeping Track of Whose Money is Whose!
Have each family mark their items with their initials or some kind of color or symbol. You can use this to track how much money each family earned.A Spreadsheet on your Computer
When multiple people/families are participating make tracking income easy by creating a spreadsheet with columns for each person/family.  Write in the total or item dollar amount each time you "ring up" a customer in the correct person's column.
You could even keep the spreadsheet on your laptop or tablet and just input the information directly as you check people out.The Sticker Notebook Method
This is the old school way of tracking multi-family sales. Get a piece of paper for each family and write the initials on top. When people buy items remove the stickers and place them on the matching page.Make sure that if you negotiated a different price, you mark it on the sticker or spreadsheet.Decide ahead of time the times your sale will be open and who will be there helping when.
Advertising
Clear and sturdy sign in your front yard.You can also have signs on the roads near your house directing people where your sale is. It is important to note though, that when your sale is over, take down your signs.Never put a sign directing people to your sale in a neighbor's yard without their permission.Craigslist and Go Valley Kids Facebook page on Wednesdays are free ways to advertise your sale.Take an ad in your local newspaper.When advertising your sale, list some of the categories of what you are selling, for example, housewares, toys, etc. For clothing, list the gender and sizes you have available. And any big ticket items like furniture, collectables, etc.
Be sure to check out Rummage Sale Season Part 2 for even more great ideas!
What are your best tips for having a rummage sale? Need inspiration? Head out and check out one of these city-wide sales!
---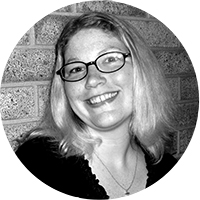 Kelly Arnell is a stay at home mom from Kaukauna. She has a husband who is completely in charge of bath time, 3 little monsters to cherish and love and to drive her insane! When she is not yelling at her kids to stop licking things, changing poopy diapers or trying to all around keep her kids fed, clothed and alive, she can be found at her at her blog, Why did we have to have all these kids anyway? Visit her on Facebook and Twitter!